Explore the benefits of HERE Navigation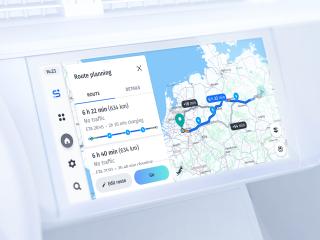 Improve the EV driving experience
Reassure electric vehicle drivers with multi-stop route planning and automatic addition of charging stops, based on the charge level of the car.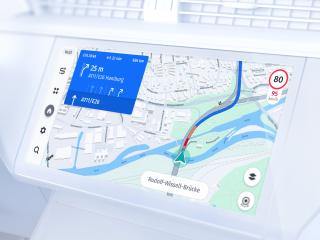 Help drivers stay in the optimal lane
Guide drivers safely and clearly into the correct lane for their next turn, with detailed road lane information.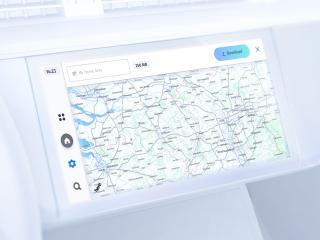 Provide reliable, accurate navigation
Access our latest accurate streaming maps and cache location data for offline navigation.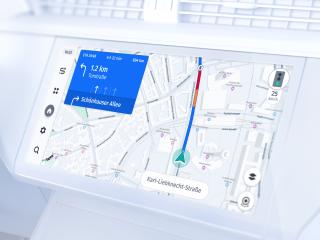 Give the green light to efficient driving
Use predictive traffic signal data to enable a red-light countdown – and get guidance on speed needed to catch green lights ahead safely.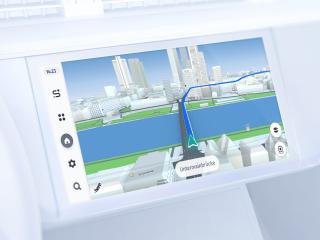 See the urban landscape in 3D
Give drivers a clearer navigation context – with optional 3D representations of selected city center features, such as major buildings and bridges.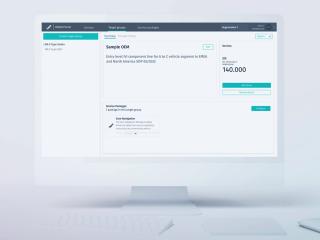 Control your solution securely
Configure different navigation experiences for drivers, in line with vehicle brands, trim levels or regional needs – using a secure online portal.