The driverless revolution: just how close is the dream?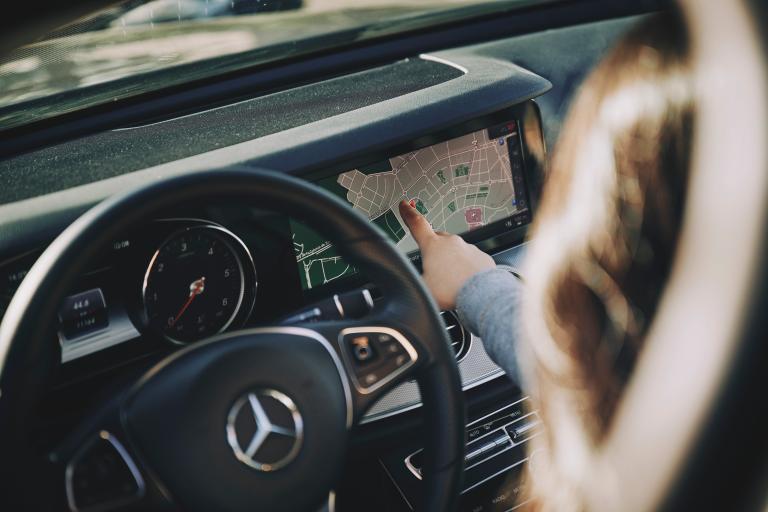 Many thought driverless cars would be a common sight on our roads by now but it hasn't happened. How much more is there to do before we can relax while traveling from A to B?
Imagine being able to get in your car in Paris one evening then wake up completely refreshed in Chamonix the next morning ready for a day on the slopes.
Or being whisked effortlessly into the office by your driverless vehicle while catching up on emails and preparing for an important meeting as you go.
That's the dream many thought would be a reality by last year but a quick glance at the roads packed with furrow-browed motorists tells us it's still very much in the future.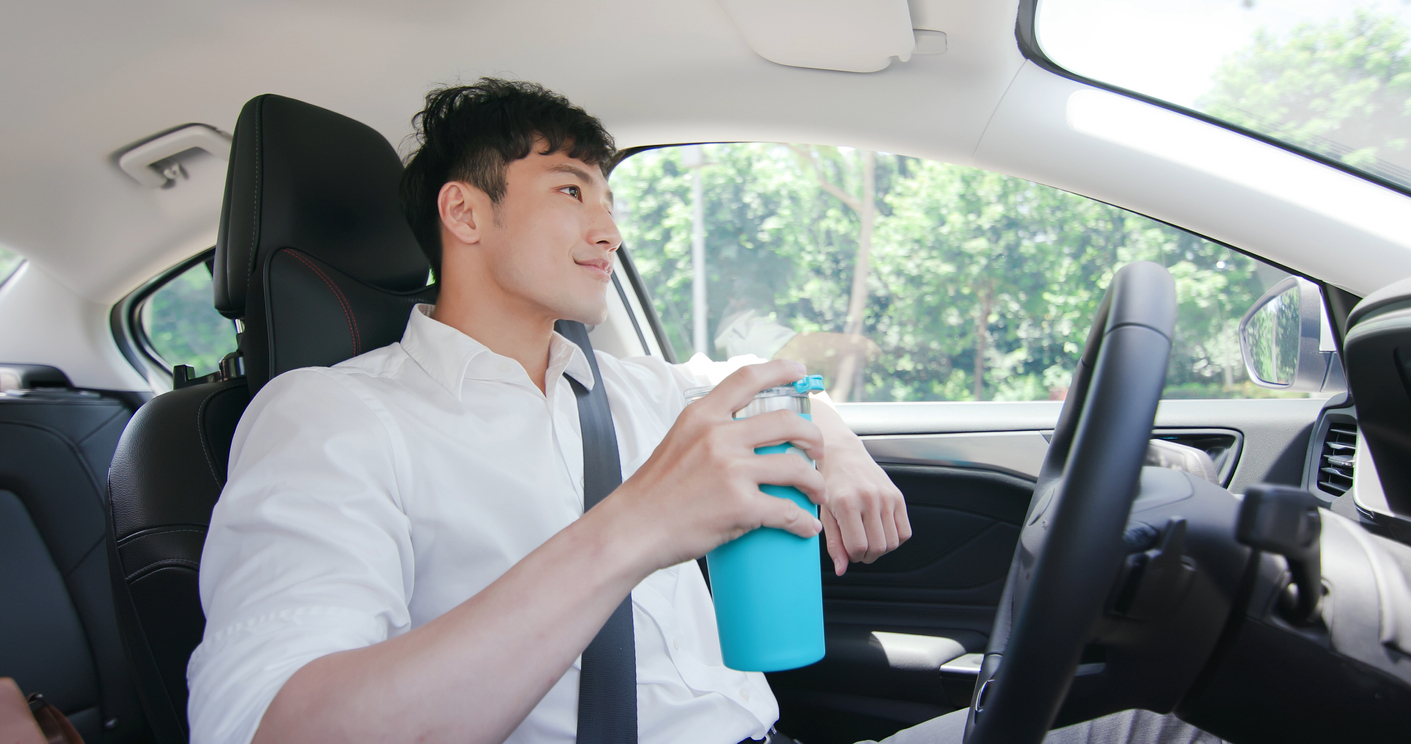 Not having to concentrate on the road ahead might not be such a distant dream as you think.
In fact, says Carsten Hurasky, HERE Head of Industry Solutions, if going from cars with just a little help for humans like parking assist, to fully self-driving vehicles is a five-step process, we're not even on step three despite all the advances being made.
So when can we expect the promised land? Sooner than you might think, according to Violeta Bulc, EU Commissioner for Transport. She expects full self-driving vehicle capability by 2030.
It's certainly already on the cards for China which has embraced the concept like no other and is determined to have 30 million autonomous vehicles on its roads in the next ten years.
One crucial advantage that country has is that its government has invested richly in the idea but rather than give money to car manufacturers, it's cleverly funding the businesses whose technology will be steering those vehicles.
Maybe with such a large population, China can see the benefits of driverless cars more clearly — not only should they drastically reduce crashes but also the number of vehicles on the roads.
That's because it's expected that self-driving cars are more likely to be rented than owned outright as the world moves toward the millennial generation's attitude of mixing car-use with public transportation.
This multimodal model will only increase if hiring driverless vehicles at will rather than owning them becomes more economic.
The knock-on effect is that fewer cars will be on the road as ones that would have stayed parked outside a movie theater or an office building for hours are used to transport other people and deliver goods.
And that's set to revolutionize our grid-locked cities — can you imagine circumnavigating Place Charles de Gaulle in Paris or New York City's frenetic Times Square with ease? The benefits for tourists are mind-blowing.
But there are also other personal benefits in favor of self-driving vehicles — not having to worry about other road users frees the occupants to do other things.
The humble car could be turned into an extension of the office to get work done on-the-go or a mobile living room with riders binge-watching the latest TV programs or reading.
"With growing automation, the time a driver actually drives the car is going down," says Carsten Hurasky, HERE Head of Industry Solutions. "Suddenly, this time is getting freed up for new experiences, because the driver doesn't have to keep an eye on the road."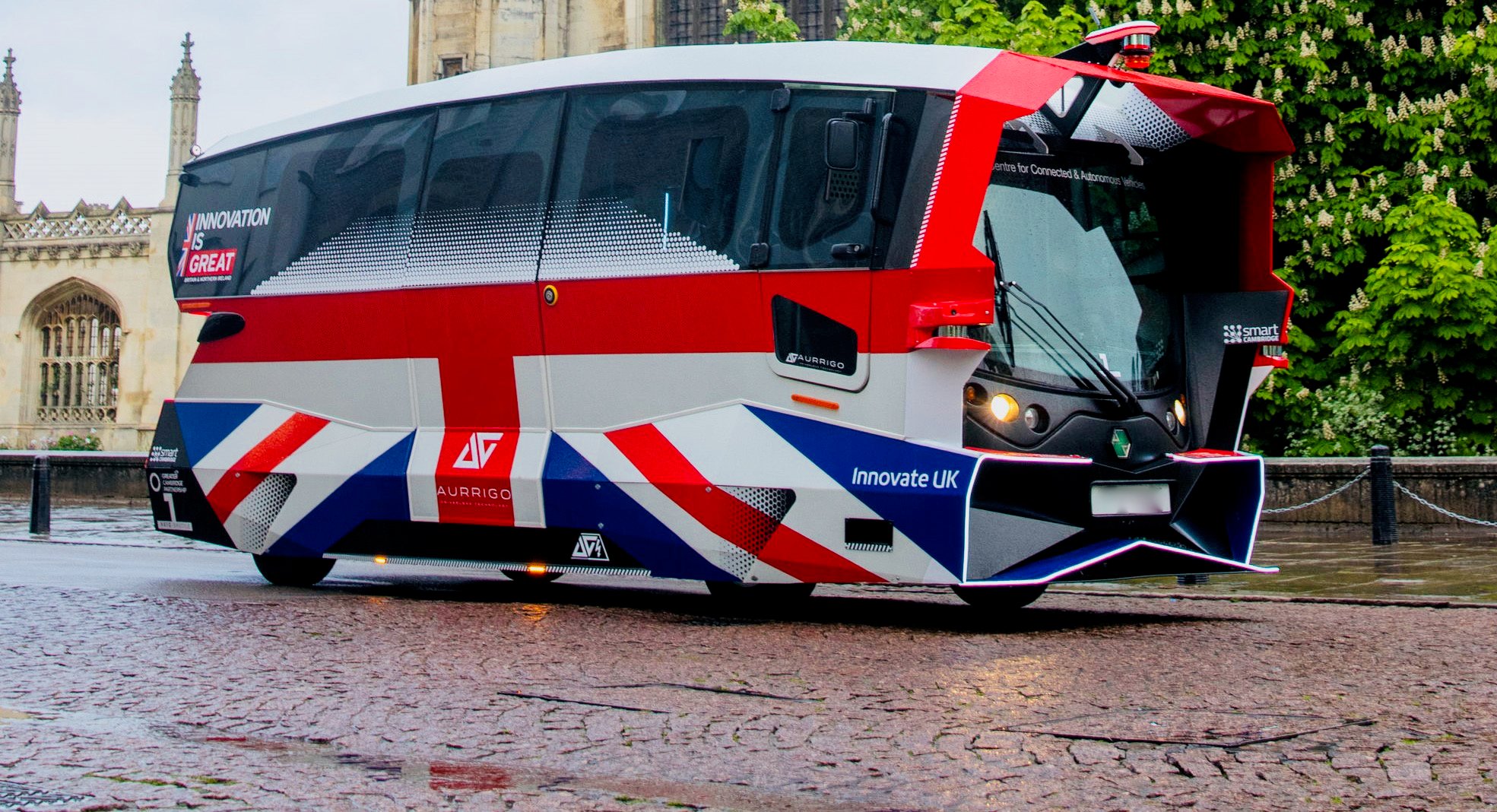 Read more: How ADAS is altering the course of the self-driving dream.
A question of trust



But first, we have to get the public to trust them. A recent study in the US found 71% of Americans were afraid to ride in a fully self-driving car (in comparison to a similar number in China who would be happy embracing the new tech).
It's thought that fear of the unknown — autonomous vehicles are still very much at the test phase — and the fact most people think they're better than the average driver and therefore don't need help are fueling the concern.
Yet their confidence in their own abilities isn't reflected by the statistics: according to the US's National Highway Traffic Safety Administration, human error is responsible for a whopping 94% of all crashes.
Even so, driverless vehicles haven't had the best press — or safety record. March 2018 saw the first fatality of this brave new world when a pedestrian in Arizona was struck and killed by an experimental Uber vehicle.
Such tragedies have — understandably — been seized upon by critics as evidence it will never work.
So what will get the public to finally accept self-driving cars are in our future?
Central to the problem is the public's lack of trust in companies. We'd far rather place our faith in people — which is why when a plane falls out of the sky, we're all horrified yet the deaths of 1.25 million in car accidents each year goes by almost unnoticed.
Humans also have a long history of being suspicious of new technology — many are still worried about online banking and hacking of computers today.
It'll just take time. As Tony Han, co-founder of the Chinese robotaxi startup WeRide.ai told Nikkei Asian Review: "In the 19th century, elevators still needed human operators, but now they are unstaffed. The autonomous operation of vehicles will become a commonplace service."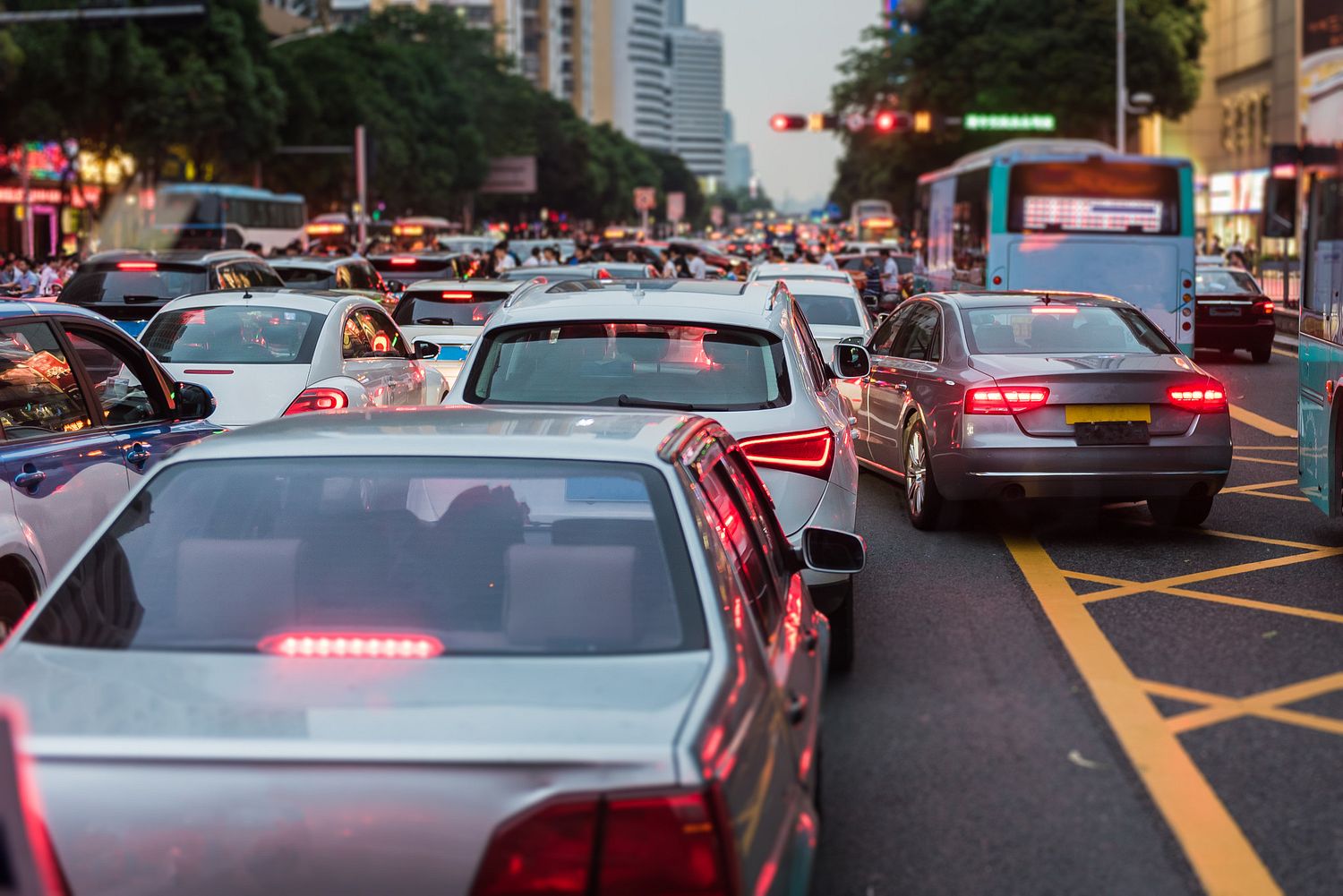 Read more: The reasons we are stuck in traffic and how to avoid them
Can ADAS help?



The market for advanced driver assistance systems (ADAS) — said by many to be the 'road to automation' — is set to be worth US$142 billion by 2027.
It's thought these seemingly small innovations – which started with ABS braking towards the end of the 1990s and have continued to the parking assist and adaptive cruise control we all expect today – will help the public accept driverless cars.
One American Automobile Association study found drivers who regularly interacted with ADAS innovations like lane-keeping assistance, adaptive cruise control, automatic emergency braking and self-parking were 68% more likely to trust these features than those who hadn't experienced them.
Following this logic, those who interact with automated cars will be more likely to trust them too.
If so, the future is brighter than it might seem – in one survey, more than half the Americans questioned wanted the ADAS features mentioned above.
As with driverless vehicles, ADAS systems use automated tech such as sensors and cameras to detect nearby obstacles or driver errors. And they're proven to reduce driving fatalities in tests.
They can warn of hazards ahead, help you save fuel, tell you the speed limit and even help prevent drunk driving.
And providing humans learn to properly rely on ADAS, it should make for a safer world.
"With growing automation, the time a driver actually drives the car is going down. Suddenly, this time is getting freed up for new experiences, because the driver doesn't have to keep an eye on the road." — Carsten Hurasky, Head of Industry Solutions, HERE
What about regulation?



Of course, no one wants unsafe cars on the road and it's widely recognized the automated industry has to be well-regulated.
As far back as February 2016, California's Department of Motor Vehicles was holding workshops to review the draft regulations needed. It was just one of four US states including California, Florida, Michigan and Nevada (plus D.C.) that allowed the testing of driverless cars.
Nowadays, most regulators are keen to usher in a new era of cleaner and safer cars and many countries — including the US, UK and Australia — have embraced their testing on public roads.
The EU also allows it provided a driver can take over if need be. Europe is open to the potential for all the new safety features of forthcoming technology, recently insisting that from July 2022, new vehicles must have Intelligent Speed Assistance to make sure drivers know the limit. It will be mandatory for every newly registered vehicle by July 2024.
Meanwhile, the United Nations recently suggested new vehicle regulations to reduce collisions between vehicles, pedestrians and cyclists. The new rules stipulate safety solutions such as the sensors and cameras in ADAS become mandatory.
Driverless cars are now seen as so inevitable, scientists at MIT are even researching how to program them to choose the lesser of two evils — the classic 'trolley' problem — in the event of a crash.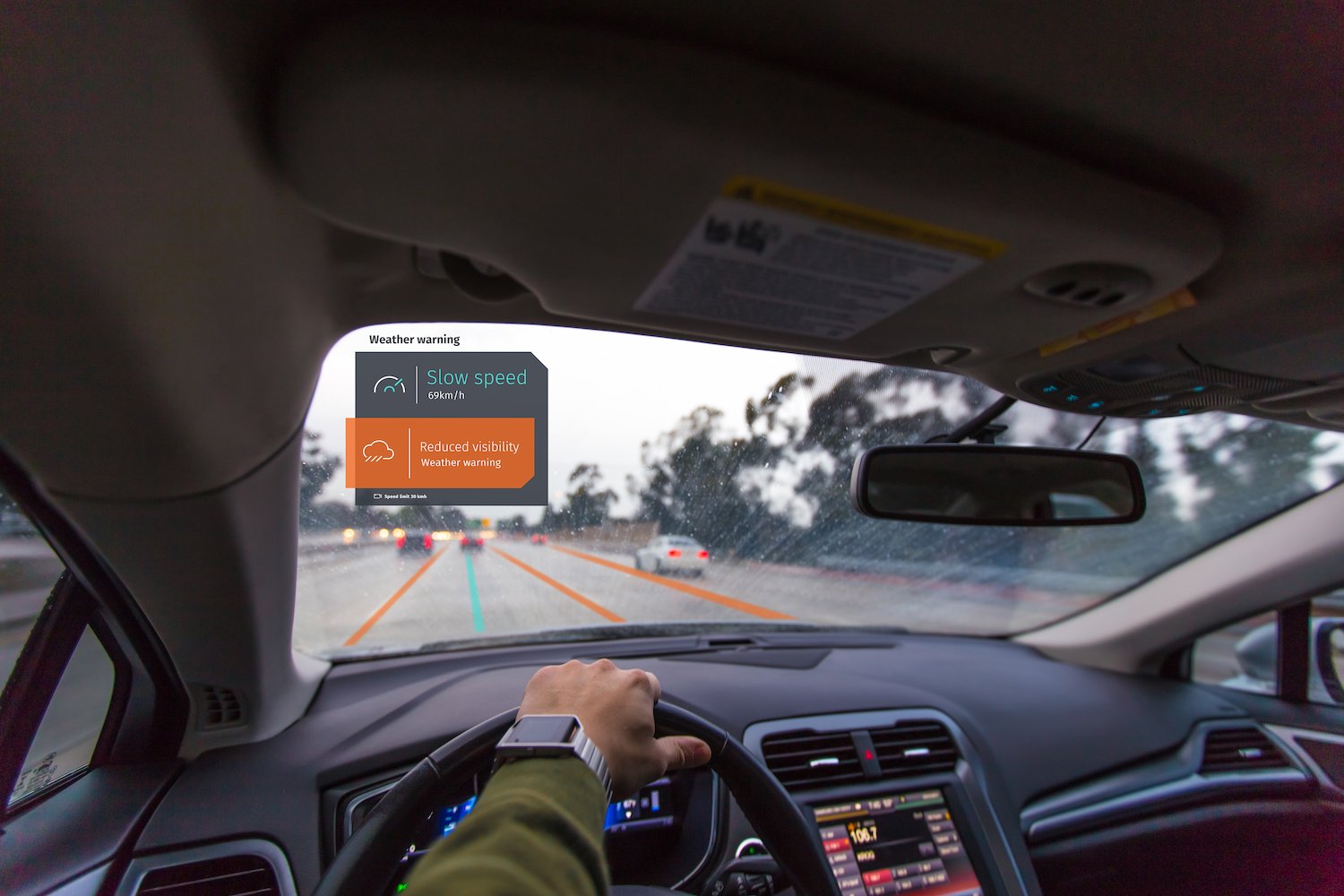 Read more: Do autonomous cars need 5G?
Why self-driving trucks are speeding ahead



When we think of — or talk about — self-driving vehicles, we naturally think of cars. But trucks are way ahead of the game in the automation stakes.
Part of their success is their size — manufacturers don't have to spend extra time shrinking their new tech down to fit a car, they can just strap it on.
And a self-driving truck is much more attractive to a haulage company than a car is to a family — the savings on fuel and wages are potentially huge.
The terrain they cover is also much more automation-friendly. While in cities, vehicles have to contend with small streets, one-way systems, unpredictable pedestrians and tons of traffic, trucks spend much of their time on the open highway.
This so-called 'middle mile' represents a simpler way for companies to roll out our automated future ahead of tackling problematic inner-cities. No wonder Walmart — who believes it can cut shipping costs in half — chose to focus on this earlier stage rather than the 'last mile'.
Following on from this logic is the increasing use of autonomy in farm vehicles operating on private land or quiet roads. Self-driving tractors and fruit-harvesting vehicles are already in production, with the value for the market — US$437m in 2016 — set to rise a massive 60% by 2025.
Driverless shuttles — which include one on a Cambridge University campus and Optimus Ride in the US — on set routes continue to evolve as do taxis: Waymo launched a self-driving cab in Phoenix last year.
There's even talk of autonomous racing to rival the likes of Jenson Button and Lewis Hamilton.
Slowing it down a bit, riderless motorbikes are still in the pipeline. Although even though BMW Motorrad demoed such a prototype at CES2019, the future is much more likely to be ADAS-led with features such as self-balancing tech.
And experiments with drones continue — as innovators struggle to stay ahead of the tough regulations being placed on them by many developed countries.
"A platform approach can help provide the necessary tools to extract, share and harmonize data from multiple systems." — Dobrina Laleva, Product Marketing Manager, HERE
How location technology can help



As the dream of driverless vehicles creeps slowly towards reality, one thing is for certain — it wouldn't be possible without ever more sophisticated location technology.
Because it's not enough to merely tell a car or truck where to go — they have to recognize obstacles and be updated on new hazards as they occur. And they need to know where troubles spots are to the nearest centimeter.
And that's a massive mapping job — but it's a challenge the HERE team is up for.
They've joined up with autonomous innovators Nvidia in the US and SK Telecom in South Korea to build the brains that will let us all become backseat drivers. They've also signed up to hire graduates of Udacity's self-driving car engineers course to get the best in the business.
Of course, for driverless cars to safely execute all the proper manoeuvers and strategies humans take for granted, they need to combine sensors with dynamic and highly precise HD maps.
"A platform approach can help provide the necessary tools to extract, share and harmonize data from multiple systems," says Dobrina Laleva, Product Marketing Manager, HERE.
HERE HD Live Map provides the transparency needed to enable safe decision-making within the vehicle through the use of reliable data.
It's comprised of various tiled mapping layers that are highly accurate and continuously updated to support connected ADAS and highly automated driving solutions.
The layers are structured into Road Model, HD Lane Model, and HD Localization Model.
Road Model contains road topology, road centerline geometry, and road-level attributes while the HD Lane Model contains lane topology data and lane-level attributes. The HD Localization Model includes various features to support localization strategies.
Combined these self-healing maps help make for a safe automated driving experience and beckon the advent of driverless vehicles ever closer.
Make automated driving systems safer and more comfortable with location data.
Sign up for our newsletter
Why sign up:
Latest offers and discounts
Tailored content delivered weekly
Exclusive events
One click to unsubscribe