How ADAS is altering the course of the self-driving dream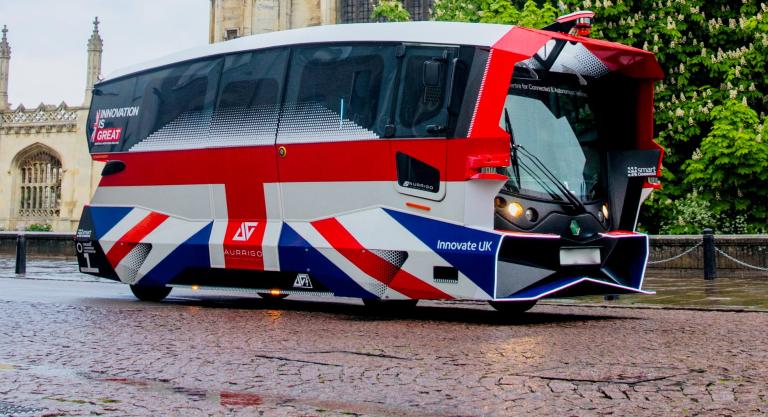 The ADAS market is set to be worth US$142billion by 2027. Could the future of autonomous vehicles be more about shuttles like this one
When even Elon Musk admits that self-driving cars are, "a hard problem", you know you are dealing with a thorny issue.
The Tesla CEO is fond of enthusiastic hyperbole but has recently been forced to admit that projections about truly autonomous vehicles might have been unrealistic.
Are self-driving cars just around the corner, or will they always be an impossible dream? As usual, the truth is a bit more complicated than that.
On the one hand, the ADAS market is set to be worth US$142billion by 2027. This suggests that autonomous features such as parking assistance will continue to advance and become something that drivers expect in their vehicles. They represent a gradual rather than dramatic approach towards autonomous driving, but many will still require some involvement from the driver.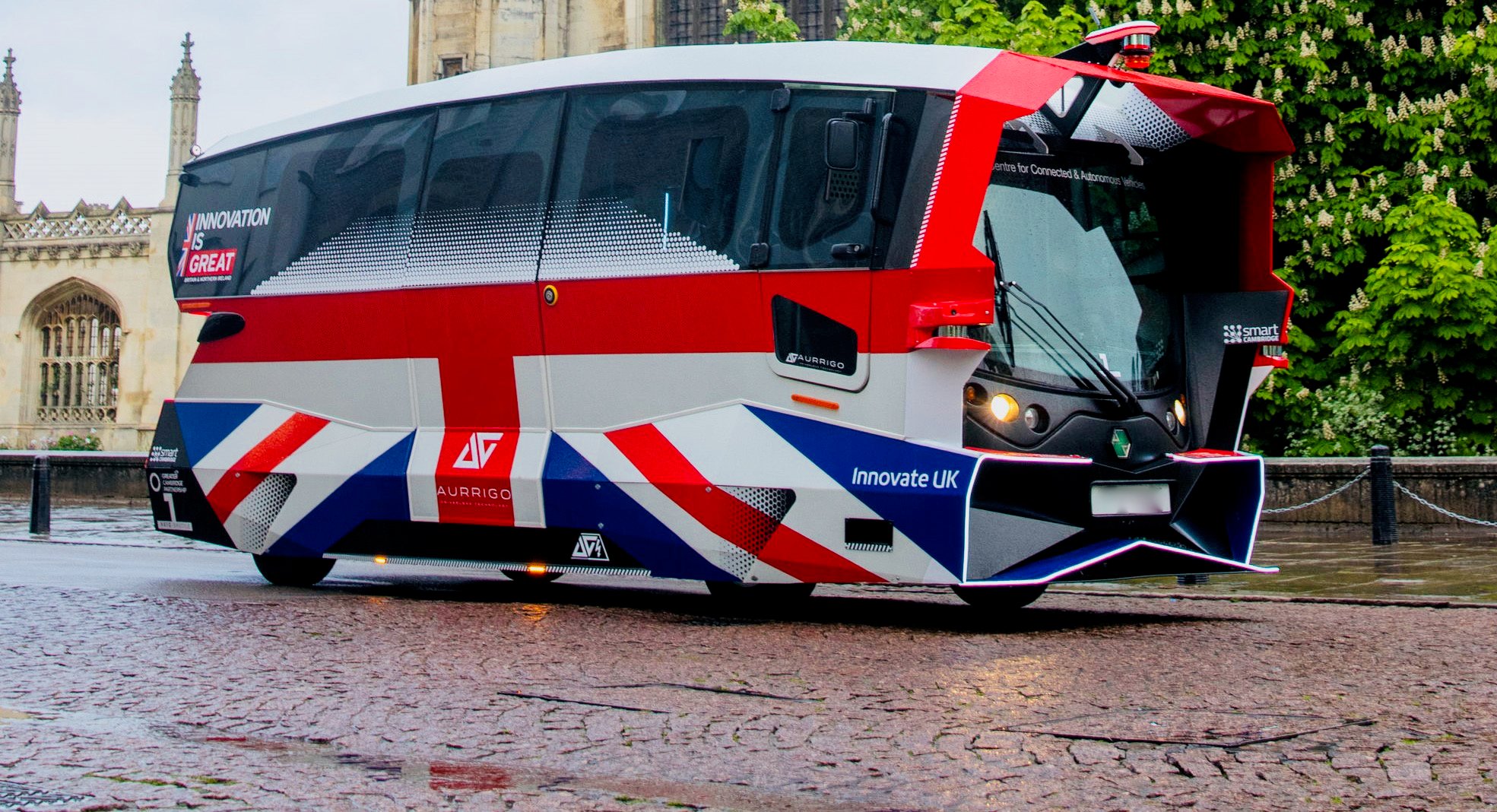 Shuttles similar to this one could become a common sight.
Image credit: Greater Cambridge Partnership
At the same time, self-driving vehicles of a different type are progressing – within certain restrictions. Trucks are ahead of cars in the autonomous stakes. And a shuttle bus trial has taken place in the UK, between a parking lot and one of the campuses at the University of Cambridge. Meanwhile, in Germany, legislation has been passed to allow similar shuttles to operate on a fixed route by 2022.
I decided to try out the Cambridge shuttle to see how safe, reliable and enjoyable to ride it was. After all, if this trial and others work out, we could start seeing these kinds of vehicles between fixed routes in our towns and cities very soon.
HERE360 tried out the autonomous shuttle in Cambridge.
On the autonomous buses
An autonomous shuttle was trialed in the UK city of Cambridge during the month of June – and HERE360 went along to try it.
The shuttle took a two-mile route between the Madingley Road Park and Ride and the University of Cambridge's West Campus. Although it could not travel faster than 20 mph, safety operators were on board. The distinctive Union Jack graphic on the vehicle made it stand out and it attracted attention from passersby.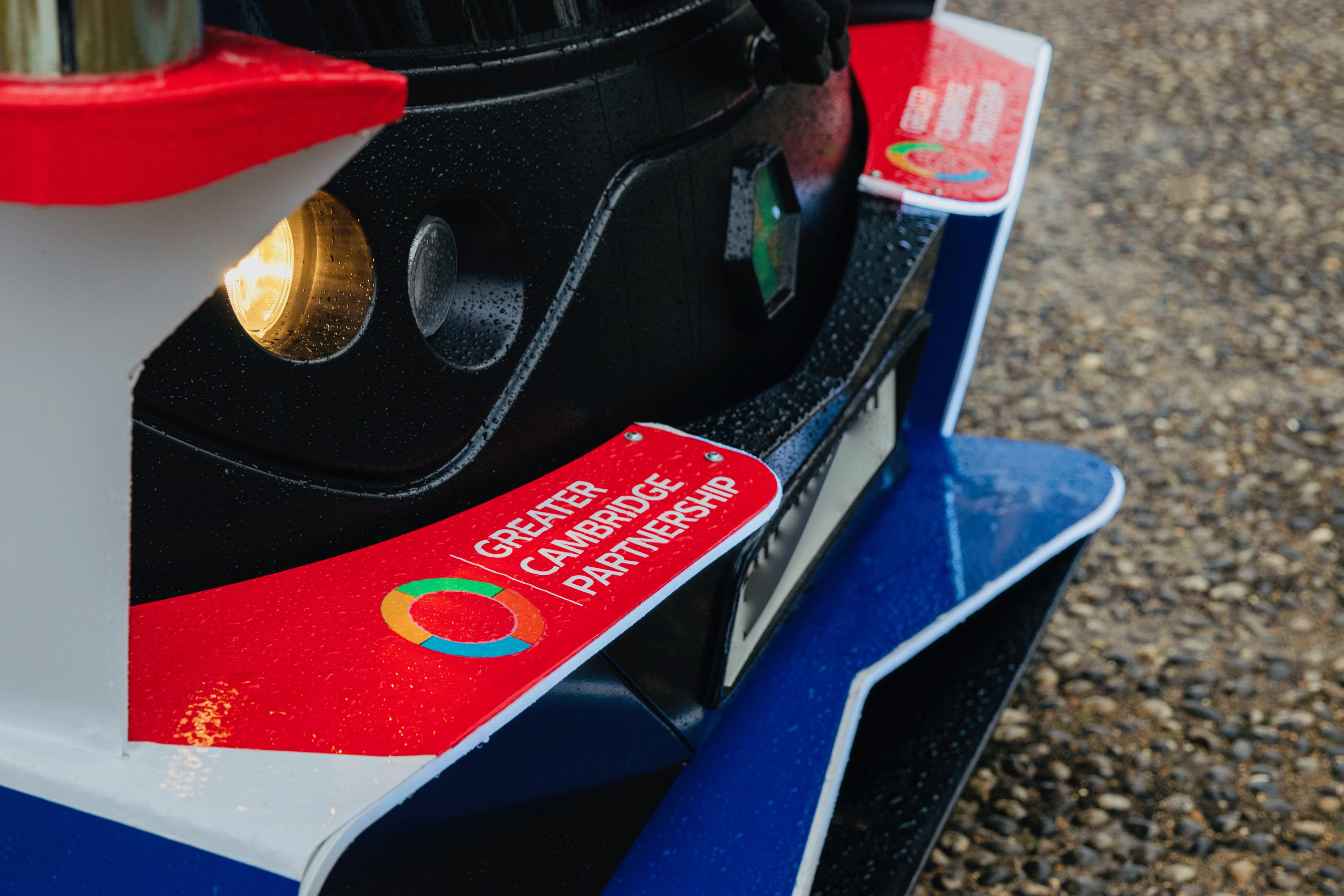 The shuttle got plenty of attention on the streets of Cambridge.
Image credit: Greater Cambridge Partnership
The operators told me they briefly take the wheel as the shuttle crosses a six-lane carriageway, but after that, it does truly drive itself. The shuttle, which took three passengers including me, feels just like any other small van when you are inside. At one point, I looked into the driver's cab, to see the steering wheel moving by itself, while the operators chatted. It was a strange sensation but I never felt unsafe. The shuttle uses a combination of lidar technology, cameras, sensors and self-driving software to navigate traffic and other obstacles. Accurate mapping is essential for any kind of autonomous vehicle.
The three-wheeled shuttle was developed by Aurrigo with some government funding from Investment UK and the Centre for Connected and Autonomous Vehicles (CCAV) and is a project led by Aurrigo and Greater Cambridge Partnership (GCP) and Smart Cambridge organizations.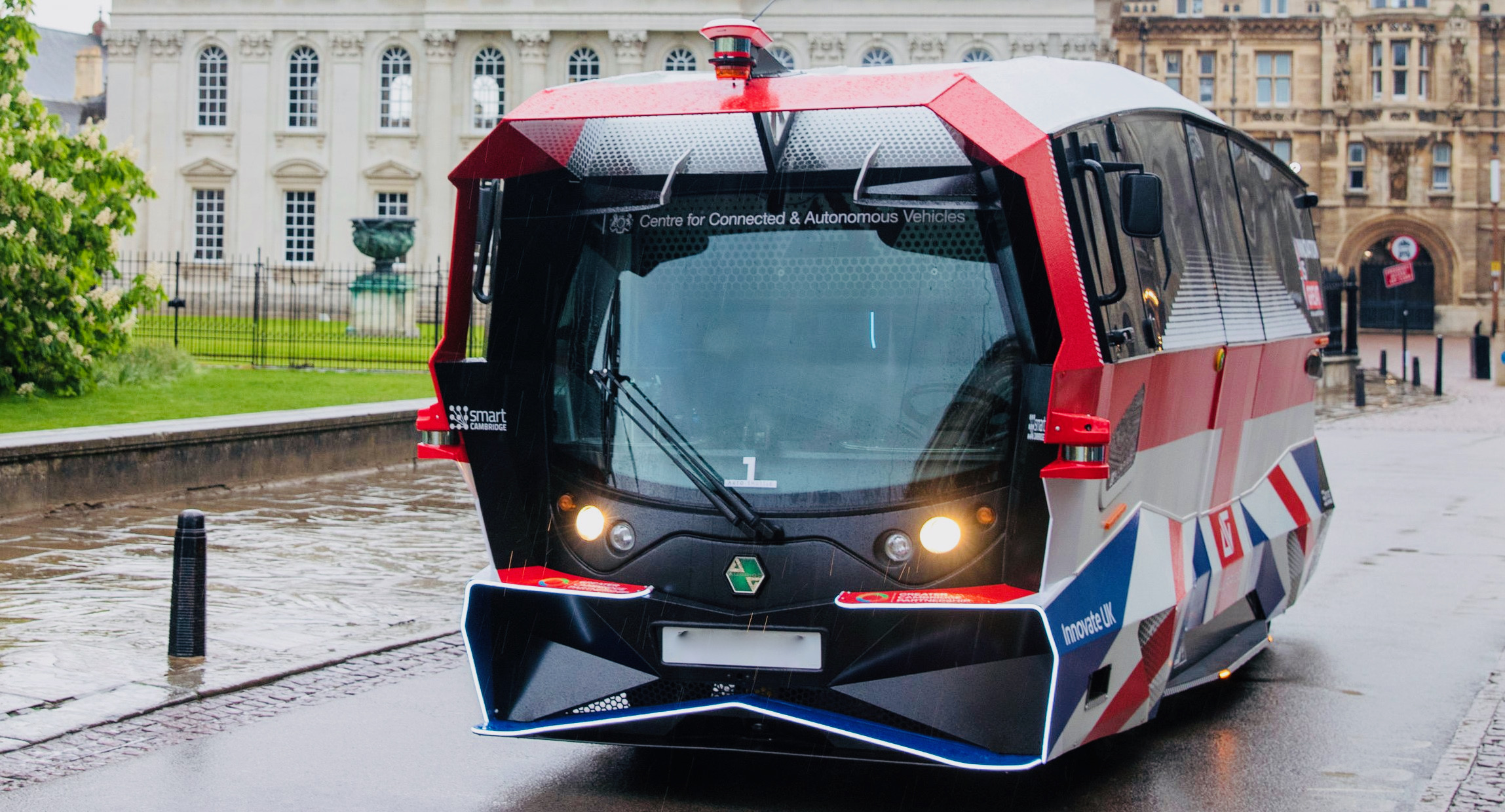 I was one of 300 to take the autonomous ride, which was the first of its kind in the UK to travel on the streets alongside ordinary traffic. In a survey taken afterward, more than 97% of those who took the journey said they would happily do it again. I can proudly say I am among them. Maybe I won't get the chance to drive the Knight Rider car of my dreams just yet, but an autonomous future is still around the corner and could help reduce congestion and emissions. Cambridge Councillor Neil Gough, chair of the GCP's executive board, said: "We're looking for innovative, future-proof transport solutions and this technology could prove to be a vital component." Bring it on.
Get end-to-end solutions for connected vehicles, in-vehicle infotainment and autonomous driving.
Sign up for our newsletter
Why sign up:
Latest offers and discounts
Tailored content delivered weekly
Exclusive events
One click to unsubscribe