Enabling autonomous cars and smart cities in Korea with SK Telecom
SK Telecom and HERE will partner to produce location services for self-driving vehicles in an Autonomous World. We're joining forces with Korea's largest telecommunications company to change the game in the automotive and Internet of Things sectors.
We're proud to share that the collaboration was signed today at CES 2018 in Las Vegas. SK Telecom will use our mapping and location capabilities to deliver new services to Korean people and businesses. The HERE Open Location Platform will be the development environment and marketplace to power the venture.
A key area of focus will be on high definition mapping and location services for connected and autonomous cars. Our HERE HD Live Map is the foundation for this effort, enabling vehicles to drive more safely and efficiently. Pending research will increase the scope and scale of this mapping further, and a day will come soon when a vehicle's road data will be more than the sum of its own sensors. A cloud network drawn from nearby vehicles and other data sources will provide real time updates of map routes and road conditions, altering journeys accordingly.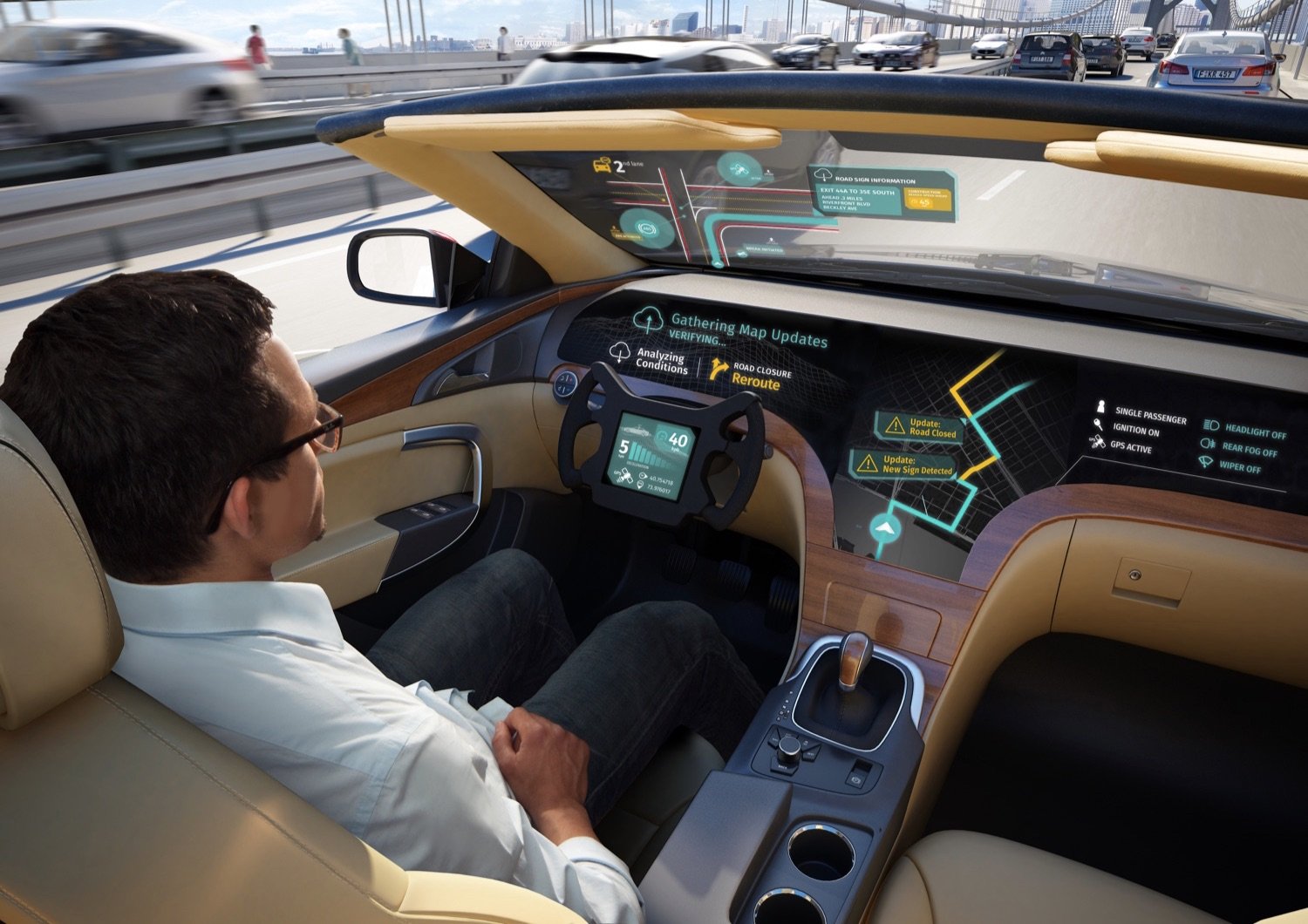 Connectivity will be at the heart of location services within the cabin of an autonomous car, redefining the nature of travel. Passengers will be able to explore and interact with the world around them in new ways. In-car and smartphone interfaces could be used to plan multi-stop journeys, arrange connections to other modes of transport, or re-route a package destined for your home to the trunk of your vehicle instead.
With SK Telecom, we intend to jointly explore potential new services like these and more, by combining our respective capabilities. SK Telecom is already a market-leading provider of a digital map service for consumers and enterprises in Korea, while we have the expertise in three-dimensional mapmaking, indoor mapping and location-centric services.
To support their work across these different forms of mapping and location services, SK Telecom and HERE also announced plans to establish a new "Center of Excellence" in Korea for technology, research and innovation. Through this shared facility, the companies intend to identify immediate and longer-term growth opportunities.



Sign up for our newsletter
Why sign up:
Latest offers and discounts
Tailored content delivered weekly
Exclusive events
One click to unsubscribe