Robots roll out a vision of supply chain innovation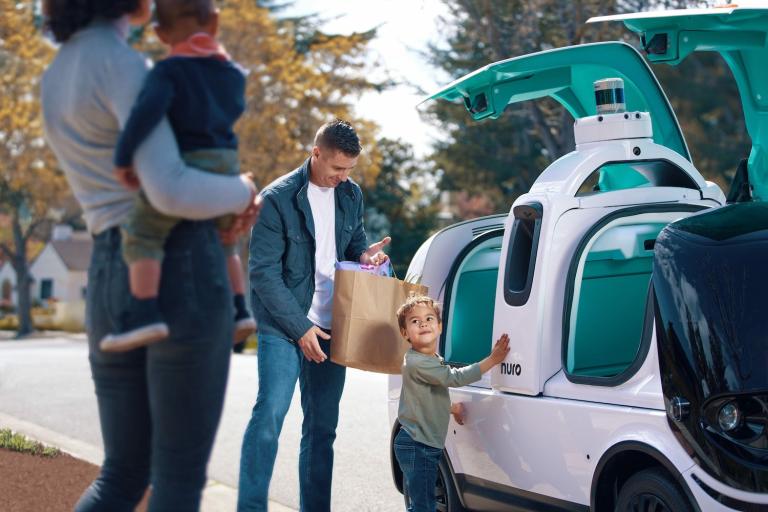 It may look like a giant toaster, but self-driving delivery robots like Nuro's R2 are already operating on public roads – using the same location technology that is transforming warehouses and shipping.

Recent advances in location technology are disrupting every link in supply chain logistics including last-mile delivery. Evidence shows up in the form of FedEx partnering with Nuro, the first autonomous vehicle company to gain US Department of Transportation approval to operate robotic delivery vehicles on public roads.
The two companies are teaming up in Houston, Texas to test logistics technology that includes autonomous vehicles performing multi-stop and appointment-based deliveries. The Nuro R2 vehicle has a top speed of 25 mph and is equipped with lidar, radar, ultrasonics and thermal imaging cameras.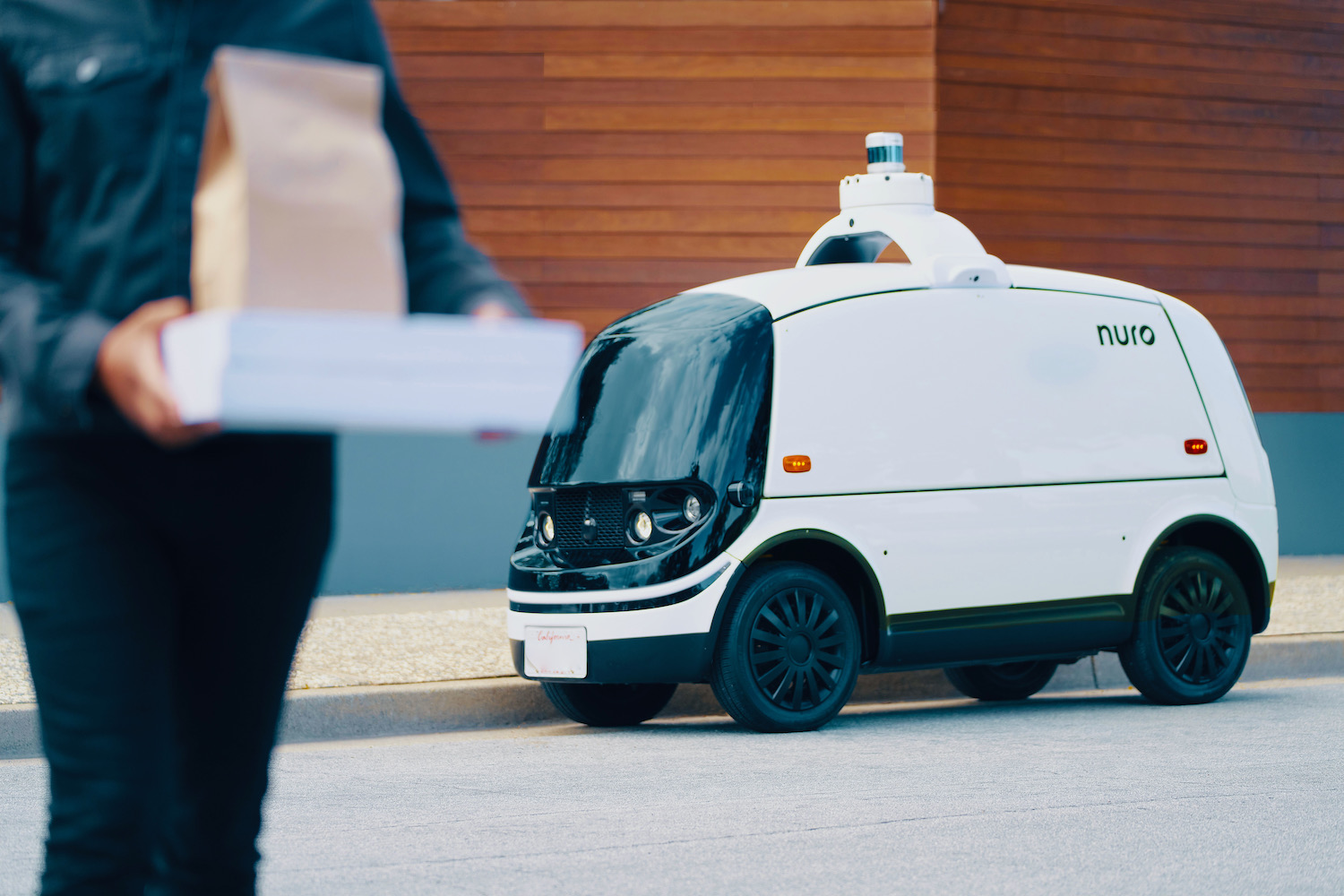 The Nuro R2 is designed to deliver goods, not people. Image credit: Nuro.
Location platforms enable self-driving vehicles to navigate city streets by providing real-time data about real-time traffic conditions. Similar technology is being used to boost efficiency in logistics technology up and down the supply chain by streamlining warehousing and distribution efforts. Creating customized digital maps of warehouses is getting goods into the transit stream faster than ever before.

"A platform approach can help provide the necessary tools to extract, share and harmonize data from multiple systems," says Dobrina Laleva, Product Marketing Manager, HERE. "An additional level of customization to a company's unique business needs and available data adds flexibility to consumer solutions via fast integration with location services and comprehensive live datasets." The data remains private by design as cloud-to-cloud connections keep customer data current and scalable.

Before FedEx packages are loaded into a Nuro R2, they pass through distribution centers, where location technology is used to track the assets needed to keep the supply chain moving. Asset shrinkage is an issue as industry figures estimate that ten to forty percent of reusable containers, pallets, bins and racks turn up missing or damaged each year.

The pandemic has made things worse by creating a shipping container shortage. As reported in Quartz: "The story of the last sixteen months is a growing container imbalance," said Harvard Business School professor Willy Shih. "What you see is a messy buildup of containers in places where they're not supposed to be."

To compensate, asset tracking systems are being employed to keep a digital eye on things. "These types of systems improve efficiency by providing real-time visibility of asset location," says Laleva. "You can see status, health and behavior indoors and outdoors." Experts believe that by keeping better track of containers, throughput can be increased by twenty percent.
Trace assets along the supply chain, across the water, and through logistic processes using pre-set geo zones.
Gain insight into when containers are ready to return, reducing dwell time and wasted resources.
Reduce the need for emergency reserves for peak shipping periods, maintain a steady and efficient flow of goods.
Warehouse management can also be made more efficient with systems that provide end-to-end shipment visibility. Today, shipment tracking is going multimodal, reporting on the condition of goods as they move through the supply chain.
"The new advances allow a shipper to detect damages and increase OTIF performance," says Laleva. "They help prevent dead-on-arrival shipments and enables seamless indoor tracking all the way up to the right floor and room using existing WiFi infrastructure."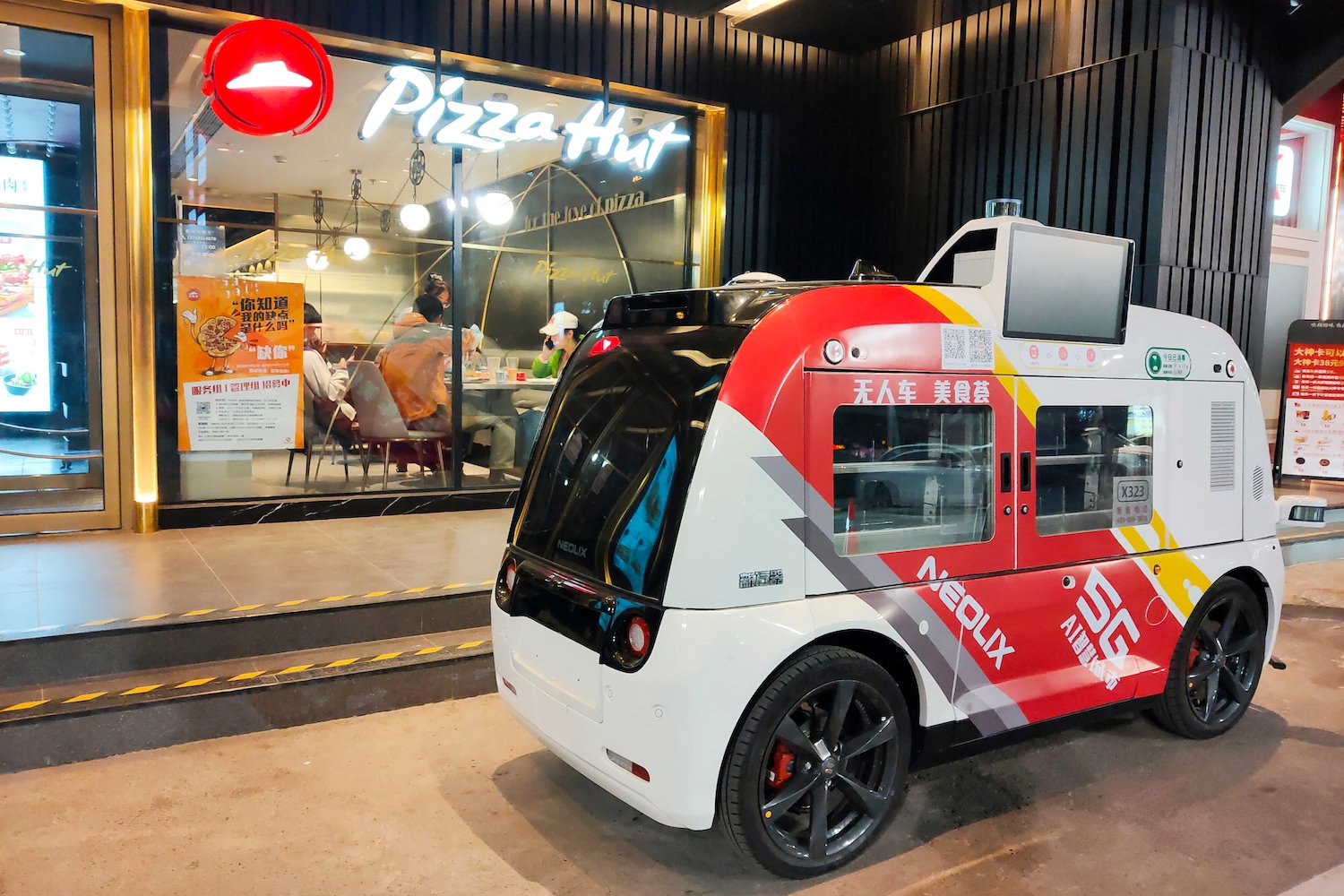 Read more: Are automated food trucks the future of street food?
The pandemic accelerated the technology that's now affecting every warehousing management system. Laleva believes the digital twin concept, where a virtual supply chain replica mimics the actual network, is now more vital than ever.

"Digital twins allow companies involved in the transportation and logistics of goods to take a more holistic, end-to-end approach to the management of warehouses, inventory and products," she says. "Balancing costs, improving availability and cutting lead times is improved. Supply chains will need to become even more resilient in the future and the ability to maintain service levels in the face of disruption, recover quickly from major events and respond to changes in demand."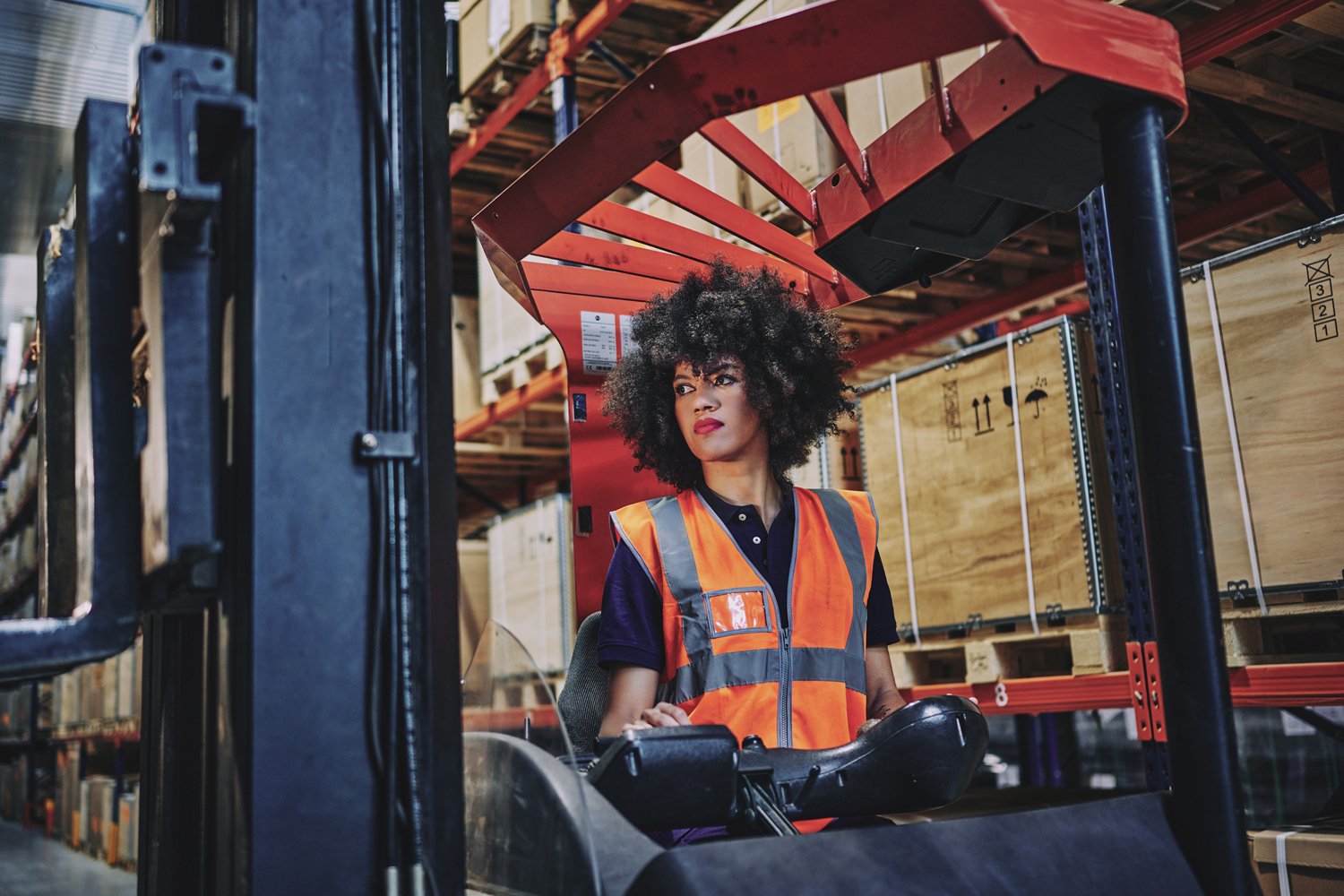 Read more: The rise of remote warehouse working.

The future of warehousing is also becoming more efficient thanks to supply chain management software and location intelligence  that can change truck routes as needed.
Laleva says: "Dynamic route optimization improves on-time performance." Real-time multimodal shipment visibility helps keeps customers happy. In warehouses, yard mapping means less time waiting around for drivers.
Supply chain optimization via a fully automated warehouse is still years away but open location platforms are transforming supply chain technology just as dynamic truck routing is changing the delivery business. As supply chain management embraces warehousing intelligence and the growing trend of urban warehousing, concepts like autonomous FedEx deliveries become more realistic. In Houston, it's already happening.
Reduce asset loss and costs in your supply chain by tracking assets in real-time with an end-to-end solution.
Sign up for our newsletter
Why sign up:
Latest offers and discounts
Tailored content delivered weekly
Exclusive events
One click to unsubscribe