Life during COVID-19: the app that's rescuing out-of-work taxi drivers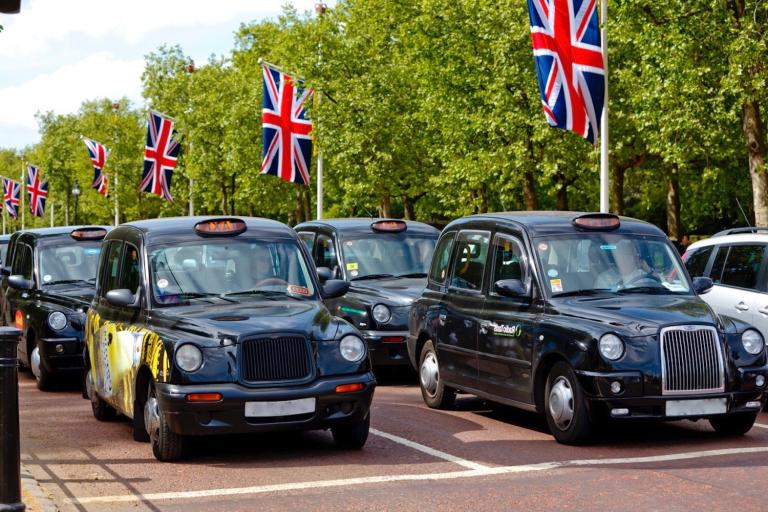 With dwindling passenger numbers, ride-hailing services are pivoting to delivery during COVID-19. And location technology is helping them do it.
In London, many of the city's 20,000 Black Cab drivers have barely turned a wheel during the COVID-19 crisis as demand dries up. According to Businesswire, the taxi sector is expected to decline by 43.7% this year to $46.7 billion dollars – and it's meant many drivers are looking for new ways to earn a living.
Before COVID-19 hit, London's Black Cabs were already under pressure from start-up ride-hailing services. And that's when taxi driver Danny Mitchell had an idea for Envoy, a new courier app that connects under-used drivers with businesses needing delivery.
"A lot of our work has dried up over the last six years," he says. "The idea was to get us working in another industry where we could pick up parcels and packages and keep the drivers busy. Envoy will collect and deliver using the fastest route to ensure your goods arrive at your requested time."
The pandemic proved to be the impetus his idea needed. He's now got 400 drivers signed up to the platform, with ambitions to increase that to 2000 by the end of the year. With increasing demand in the ride-hailing market and the risk of a second wave of coronavirus, location technology is allowing apps like Envoy to give drivers a plan B during times of uncertainty, as well as providing an essential service.
"If we can get 10% of London's Black Cab drivers to sign up we'll have a bigger delivery capacity than many of the largest delivery companies out there," says Mitchell. "It's a massive industry but we have an advantage; we can use bus lanes and our knowledge of London is incredible. There are not many vehicles on the road that can get from A-to-B quicker than us."
Mitchell plans to work with the NHS healthcare system to deliver goods between hospitals and patients, as well as offer a delivery service for people who can't leave the house because of medical conditions. Already, some drivers are doing local runs to pick up people's subscriptions and making deliveries from hospitals to patients with suspected COVID-19.
He also wants to use location technology to ease the burden on food delivery: "We're talking to the large supermarkets about offering customers a contactless click-and-collect service. The customer could place their order with the shop, and we could be dispatched to pick it up."
Once the customer submits a job on the Envoy app, they have direct contact with the driver through the smart messenger. This allows the customer to track the driver and their package in real-time, with precise ETAs.
Mitchell sees the future of ride-hailing apps like Envoy becoming almost like a personal concierge service. "If you've left your phone keys or passport at a restaurant or hotel, for example, you could book a pick-up via our app and one of our London black taxi drivers will go straight away and collect your items. This would save you paying for two taxi journeys." He also sees the app being useful for delivering people's delayed luggage. "Normally customers will wait a day or more to receive them from the airline as they do multiple drops. With Envoy, you could get your luggage back within hours," says Mitchell.
In another initiative, the global taxi platform GETT has partnered with the NHS to transport patients with suspected COVID-19 to their nearest hospital, easing the burden on ambulances. Because London Black Cabs are equipped with a "privacy divider" they are the ideal vehicle for social distancing.
The global on-demand transportation market is expected to hit $305 billion by 2025, and Grand View Research believes businesses will "need efficient management systems" to pivot successfully.
Find out how location services from HERE can give your business a head start in this emerging trend.
Sign up for our newsletter
Why sign up:
Latest offers and discounts
Tailored content delivered weekly
Exclusive events
One click to unsubscribe