The great supply chain reset: a big bet on the near future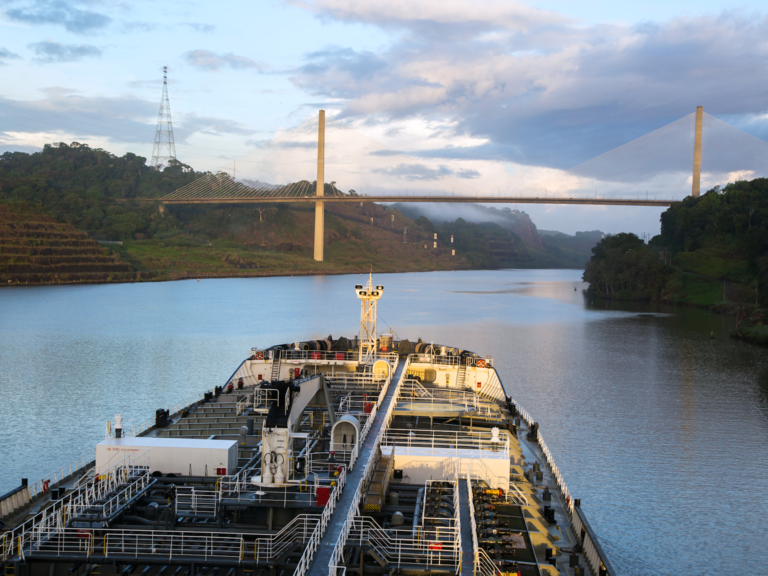 Even while COVID-19 supply chain disruption has eased, uncertainty remains. How have companies adapted to the new reality, and what's next?
We might not be able to blame the COVID-19 pandemic anymore for supply chain disruption, but that does not mean it has gone away.
Abe Eshkenazi, CEO of the Association for Supply Chain Management, has described a situation of "ongoing volatility" for the logistics sector.
Delays and shortages from 2020 caused many enterprises to alter their approaches to inventory. While many companies have moved from a just-in-time approach to a just-in-case method instead, the costs of this have yet to be stabilized. New causes of chaos include geopolitical problems, while some issues, such as driver shortages in many regions, never went away.
Meanwhile, a huge shift is taking place as the industry grapples with digital transformation. A total rethink of the structure of supply chains is underway, with reshoring and nearshoring gathering pace as nations and key sectors strive to avoid a repeat of events in 2020.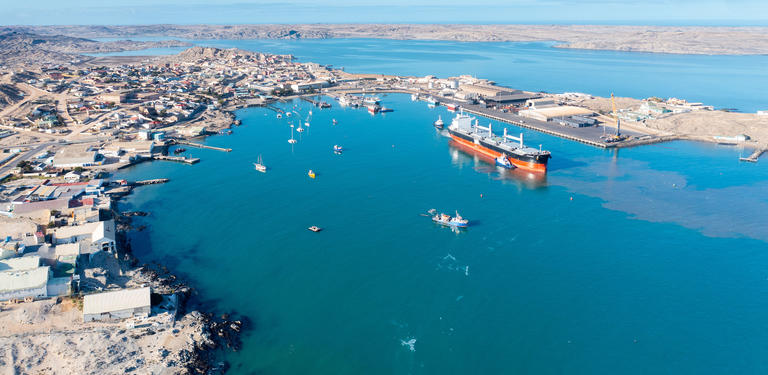 Digital first
The digitization of supply chains was arguably long overdue. Sensors and trackers allow us to build up a picture of the physical world, with goods, assets, containers, warehouses and trucks represented as digital versions of themselves.
These digital supply chain representations of reality can be brought together in an online environment to create a "twin" of that reality. This allows the supply chain industry to test out scenarios and track the movement of goods throughout their journey. It will ultimately aid in planning and help to spot inefficiencies and snares before they become a problem. Data from the digital twin and its physical counterpart can travel both ways. This means a decision can be made based on insights into what is happening on the ground, and then action can be taken in response.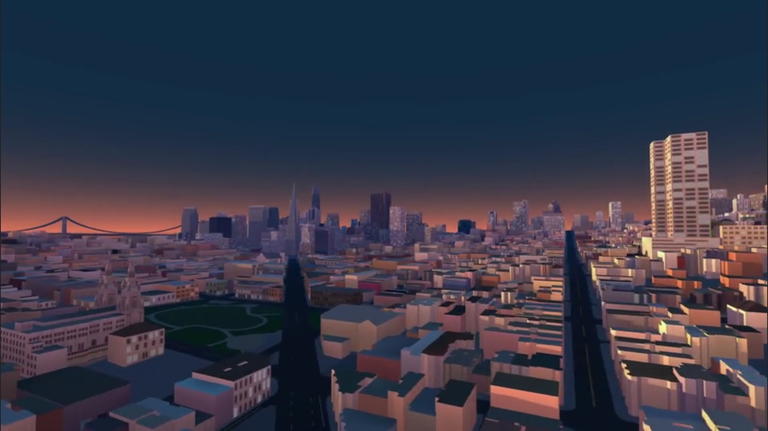 Nearshoring, or the strategic relocation of production facilities closer to customers, is another adaptation that many businesses are taking advantage of. This reduces lead times and minimizes the risk of supply chain disruption due to unforeseen events. Nearshoring also helps reduce transportation costs and emissions, an increasingly important focus point.
Companies are implementing green supply chain practices to reduce their carbon footprint and provide more eco-friendly solutions to customers. This includes the use of carbon monitoring systems, which measure and track emissions from each stage of the supply chain. By monitoring emissions throughout the entire process, businesses can easily identify areas where they need to make improvements to meet sustainability goals.
What unites all these seismic changes is the use of digital tools to create greater visibility.
"Real-time visibility means being able to identify disruptions and respond to them, get multimodal ETAs, make decisions and correlate that to real-world events," said Bart Coppelmans, Global Head of Industry Solutions at HERE.
It may be impossible to predict what will happen next, but moving towards digitization helps us to respond in an agile, resilient way.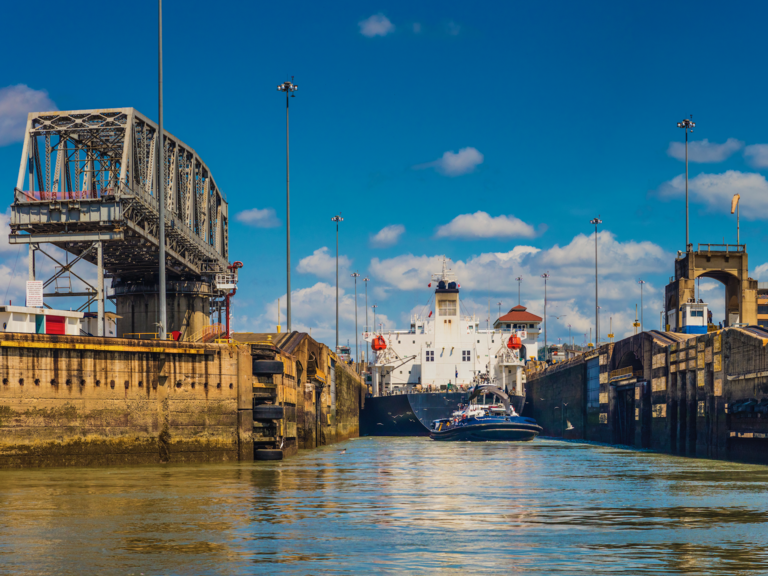 Case study: Panama reimagined
Panama's critical geographical position has caused some to describe it as "a gateway to the Americas". Its 50-mile stretch of water known as the Panama Canal serves 180 maritime routes, connecting 160 countries.
The Latin American country has 46% of the total market share of containers from Northeast Asia to the United States. In other words, it is a pivotal player in global supply chains, connecting East to West. However, huge disruption during the pandemic has given the nation a chance to rethink its policies and approach.
"We're building a strategy on positioning Panama as a market for nearshoring where companies from around the world can establish their operations and take advantage of our strategic geographical position and logistical infrastructure to access their final markets," Diego Ortiz de Zevallos, Deputy Administrator of PROPANAMA, told HERE360.
He argues that the Panama Canal is already reducing emissions, as it represents a shorter route for most trips than their alternatives. Created in 1914, it might be seen as a positive alternative to new constructions. However, measures to make the canal carbon neutral by 2030 are underway.
"There is no country in the world with more protected areas of its ocean," Ortiz de Zevallos said.
A freshwater surcharge on vessels of a certain size using the canal was introduced at the start of 2020. It is part of a US$2bn water management program. These measures are designed to improve the sustainability of the canal, an issue of increasing importance to most logistics businesses and consumers alike.
Extra funding is going into boosting the size of its airports and creating hubs for the production of pharmaceuticals, food and other goods that can be sent to neighboring countries, including the US.
"Panama will become the most important logistics center in the region," Javier Carrizo, General Manager of Panama's Central Bank, told HERE360, outlining the country's ambitions.
While Panama may boast certain geographical attributes that make it unique, it is a good example of how nearshoring and sustainability are driving change in supply chains — even for those that benefited from traditional trade routes and models for many years.
Sign up for our newsletter
Why sign up:
Latest offers and discounts
Tailored content delivered weekly
Exclusive events
One click to unsubscribe