How is your daily commute impacting the environment?
In the global race to reduce emissions to net zero, the HERE Commuter Carbon Calculator tells you exactly how you are impacting the planet with every turn of your car's key.
As countries around the world take steps to reach net zero, more people are looking to find out how they can contribute to real change.
While it's no surprise that the pandemic caused emissions to fluctuate — with some staggering drops at the height of the global lockdowns — they are already rising sharply with some experts pointing to a future generating more pollution today than it did in 2019.
The challenge is to find a way of minimizing emissions in functional and intelligent ways that empower not just businesses, but individuals. And one such way is to address the impact of our journey to work.
"As much of the world is re-evaluating its environmental impact, each of us must start by examining the carbon footprint in our daily commute and the CO2 emissions we are emitting into the atmosphere," says Charity Rumery, General Manager of the Americas Region, HERE. "It's important we all take steps to improve our carbon footprint."
According to the UK Department for Transport, a gas-powered car journey from London to Glasgow emits around four times more CO2e — carbon dioxide equivalent — per passenger than the same journey taken by bus. Cars are responsible for higher emissions than trains or buses with road travel making up around three-quarters of the total transportation emissions globally. Cars and buses contribute 45.1% of transport emissions, and road travel as a whole contributes to 15% of total CO2 emissions. In 2019, 122 million tons of CO2e were produced by domestic transportation in the UK alone.
These numbers define the pressure put on the planet before the pandemic, but what about the past 18 months and the impact of the cut commute?
"Over the past year and a half, we have seen the adoption of new hybrid working models that can decrease the number of commuting days and the impact on our environment," says Rumery. "The new hybrid model impact on global CO2 emissions has been one of the few bright spots during the pandemic."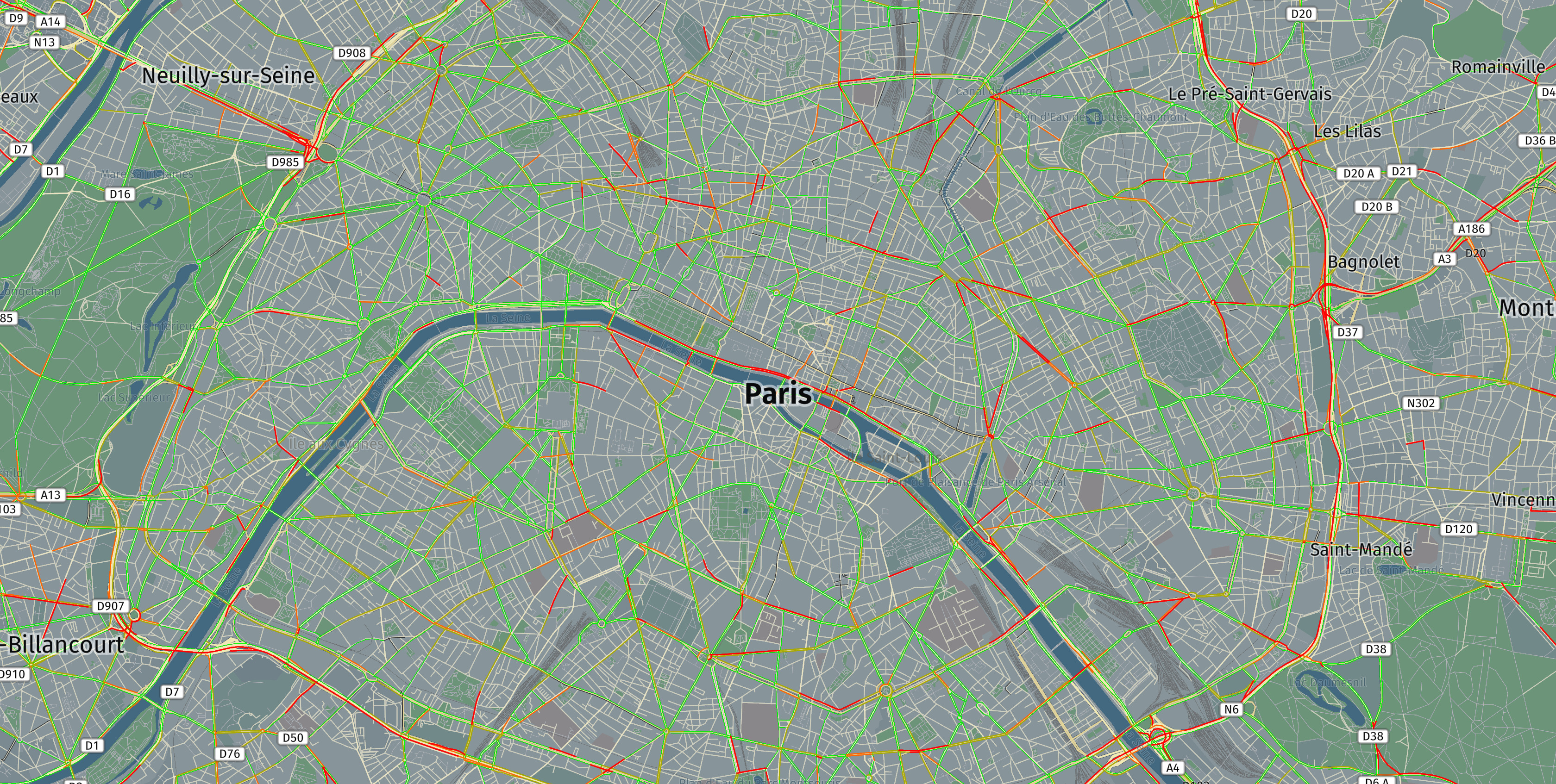 Read more: Before and after Lockdown 2—Europe's traffic congestion mapped.
People have stayed at home, locked down and limited their journeys. This has had an impressive impact on global emissions with total daily global emissions decreasing by 17% by April 2020 compared with 2019, and a peak reduction of around 26% on average in individual countries. The International Energy Agency (IEA) described this drop as the largest annual decline since World War II and it kept nearly two billion tons of emissions out of the atmosphere—the equivalent of removing the EU's entire annual CO2 output.
This dramatic fall in global emissions was one sliver of good news during the upheaval of the pandemic. However, this started to change as early as December 2020. When the economy started to shift up in gear and work slowly returned to a semblance of the past, so did the emissions. The IEA report found that the CO2 emissions of December 2020 were 2% higher than those of December 2019.
While global emissions span numerous factors and causes, road transportation is one area that remains very much under individual control. It is one way for employees to play a powerful role in cutting their contributions to the emission tally as they return to full-time office work or education.
The HERE Commuter Carbon Calculator can be customized to show you exactly how your commute, car and lifestyle impact your emissions.
But how?
Designed to provide commuters with a clear view of the emission cost of their travels, the HERE Commuter Carbon Calculator includes everything from the time it would take to make the journey through to the CO2 footprint on an annual basis. For example, if a commute was from Portland to New London, Connecticut in a small diesel car, one way would take 47 minutes with a CO2 footprint of 9,548g with a yearly footprint of five tons of CO2 based on 261 working days and 408 traveling hours.
"The new HERE Commuter Carbon Calculator provides eye-opening insights into the impact the daily commute can have on CO2 emissions and the strain it can cause on the global environment," says Rumery. "It goes deeper than typical carbon calculators, gauging the estimated CO2 emissions by vehicle type — whether it's a hybrid vehicle, SUV, sedan or motorcycle — and provides an important perspective on the environmental impact each vehicle has on a daily commute. HERE also generates valuable traffic and routing information to help minimize global congestion and the amount of time passenger and commercial vehicles spend on the road."
The HERE Commuter Carbon Calculator also offers a comparison — providing users with an accurate breakdown of the total cost of CO2 if the same journey is undertaken by motorcycle, medium car, SUV or taxi.
This insight offers commuters the information they need to make informed travel decisions. Whether commuting for work or for school, the calculator shines a light on the invisible cost of daily travel. While many commuters can't stop using their vehicle due to limited local transportation or awkward public transit connections, there are ways of mitigating the damage.
"By looking into hybrid and low carbon-emitting vehicles and new carbon-friendly transportation options, we all can take essential steps to improve carbon emissions in our daily commute," adds Rumery. "To help minimize the impact of your commute, you can also reduce the number of days in the office to optimize in-person meetings and customer visits while leveraging a hybrid commute. Personally, I enjoy commuting by train and use that time for the added benefit of quiet time to return emails and get ahead of my day."
Those who have access to public transportation can cut their emissions and budgets by alternating coaches and trains with road vehicles. For those who don't have access to public transportation, the hybrid model of working is an incredibly powerful way of lifting their carbon burden. According to a study undertaken by Platform London, a four-day workweek can cut emissions by as much as 20%.
"I'm pleased that HERE is helping reduce the global impact by supporting hybrid working models going forward, reducing the number of commuting days and optimizing time in the office," concludes Rumery. "I am also pleased to see the steps that global government agencies are taking to promote new standards and a new way of thinking around how we affect the environment. I am hopeful we see similar stances by many large corporations to help positively impact our environment over the long term."
Sign up for our newsletter
Why sign up:
Latest offers and discounts
Tailored content delivered weekly
Exclusive events
One click to unsubscribe