Three uncomfortable truths about post-pandemic supply chains - and how to adapt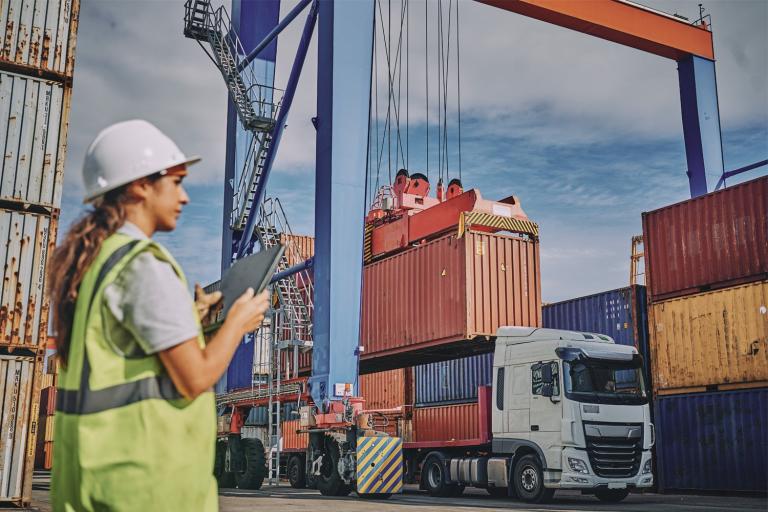 COVID-19 hasn't just disrupted supply chains, it has exposed some long-term weaknesses. But companies can fight back by becoming more digitized, flexible and local.
Around the world, once-reliable supply chains are at breaking point because of COVID-19.
Factories are struggling to fulfill orders, ports and railroads are overwhelmed, essential equipment isn't where it should be and supermarket shelves are sometimes empty.
The stop-start effect of the COVID-19 crisis and its inevitable consequences, including industry falling behind with manufacturing, fewer flights for freight, a lack of trained truck drivers and endless employees off sick with the virus, have wreaked havoc on supply chains.
But there have also been problems no one could have predicted. These include the Suez Canal being blocked by the Ever Given container ship for a week in March, Storm Ida's ferocity in the US closing ports, and ever-increasing numbers of cyber attacks on trade – one of which led to the six-day closure of the US's Colonial gasoline pipeline in May.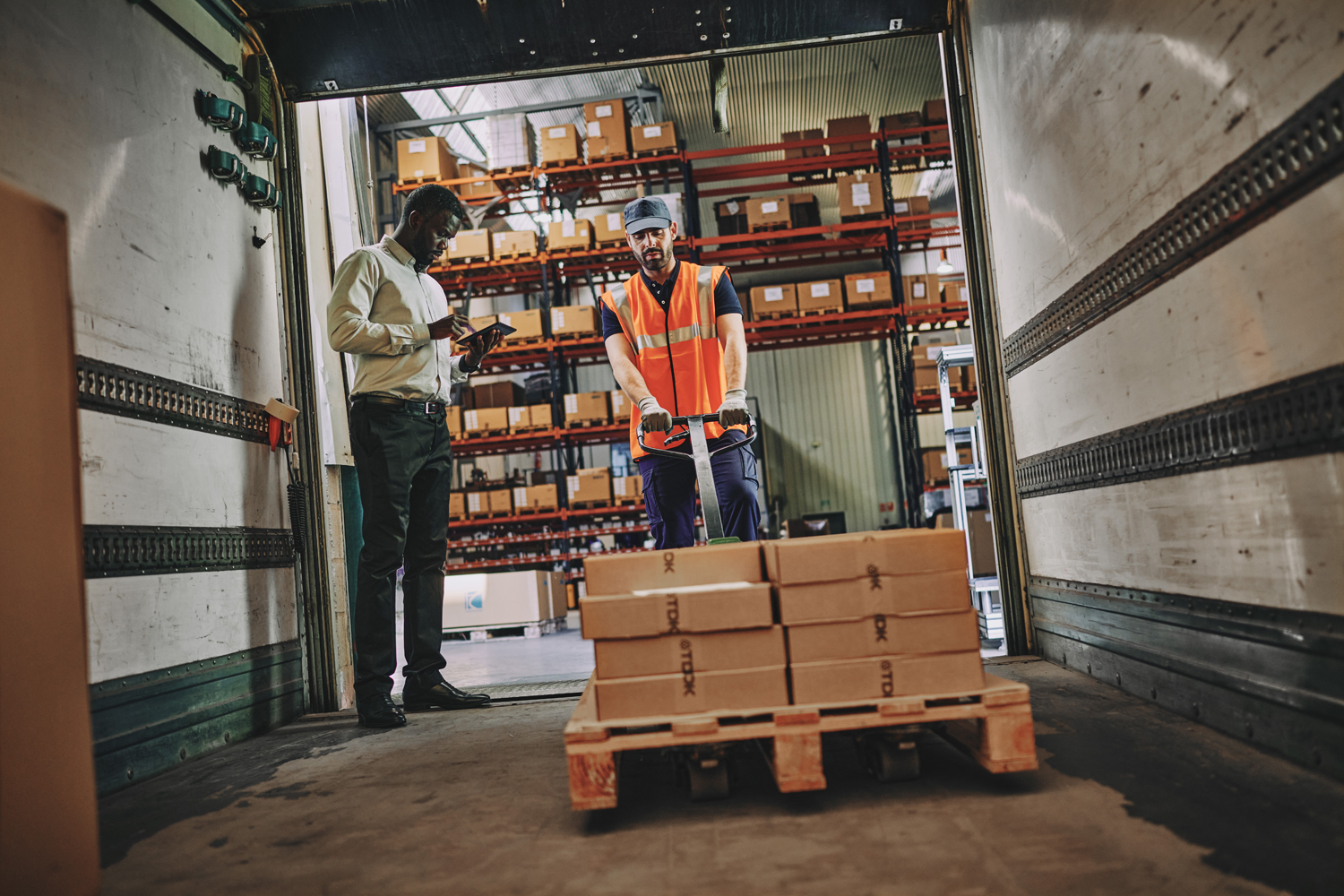 Read more: Why it's easier to track a pizza than a shipping container
Then you can add a record number of shipping containers going missing: last year more than 3,000 were lost overboard with the trend continuing into 2021 with 1,000 disappearing by April alone, hitting companies including Tesla and Amazon.
That only added to the current crisis facing container manufacturing – China is currently working at 50% capacity and prices have doubled.
No wonder supply chains are in chaos. And it's clear that's not going to change any time soon.
But COVID-19 has also highlighted the fact there were already weaknesses in our supply chains before the pandemic devastated the world.
Buying components for your company from different countries thousands of miles apart can leave companies vulnerable to political and social problems as well as environmental hazards.
Another issue occurs when the manufacturing of vital products is concentrated in risky countries. A recent example we have seen is microchips, which are almost solely made in areas under threat of natural disasters like China, Japan, the Philippines and California.
So, what can be done?
Crucial to ensuring supply chains are resilient is to make them more flexible and local.
And that means closing huge warehouses that serve extensive areas and opening smaller hubs closer to end-point destinations.
Sourcing parts and labor more locally where possible is another answer, as is investing in the development of more varied industries and ones that countries have traditionally chosen to leave to other nations.
For example, experts in Australia are calling for an increase in domestic medicine manufacturing after being left behind in the race for COVID-19 treatments. The country currently imports a massive 90% of all its medicines and even more of its PPE . This can leave its health service vulnerable in a crisis.
Other firms are taking advantage of innovations such as manufacturing platforms that allow them to access a much wider range of suppliers.
And 3D printers are coming into their own for smaller-scale jobs by enabling the production of replacement parts in even the most remote location. This method cuts the complexities of the supply chain, speeding up delivery and decreasing the number of goods being shipped around the world.
Can location technology help?
Also important for keeping the supply chain flowing is visibility over shipments. If you know your goods are stuck in a port or at a warehouse, you can plan and let clients know of any potential problems – critical for maintaining your SLAs.
Yet almost 80% of companies in the supply chain still lack basic visibility and many struggle to accurately predict ETAs at each journey point.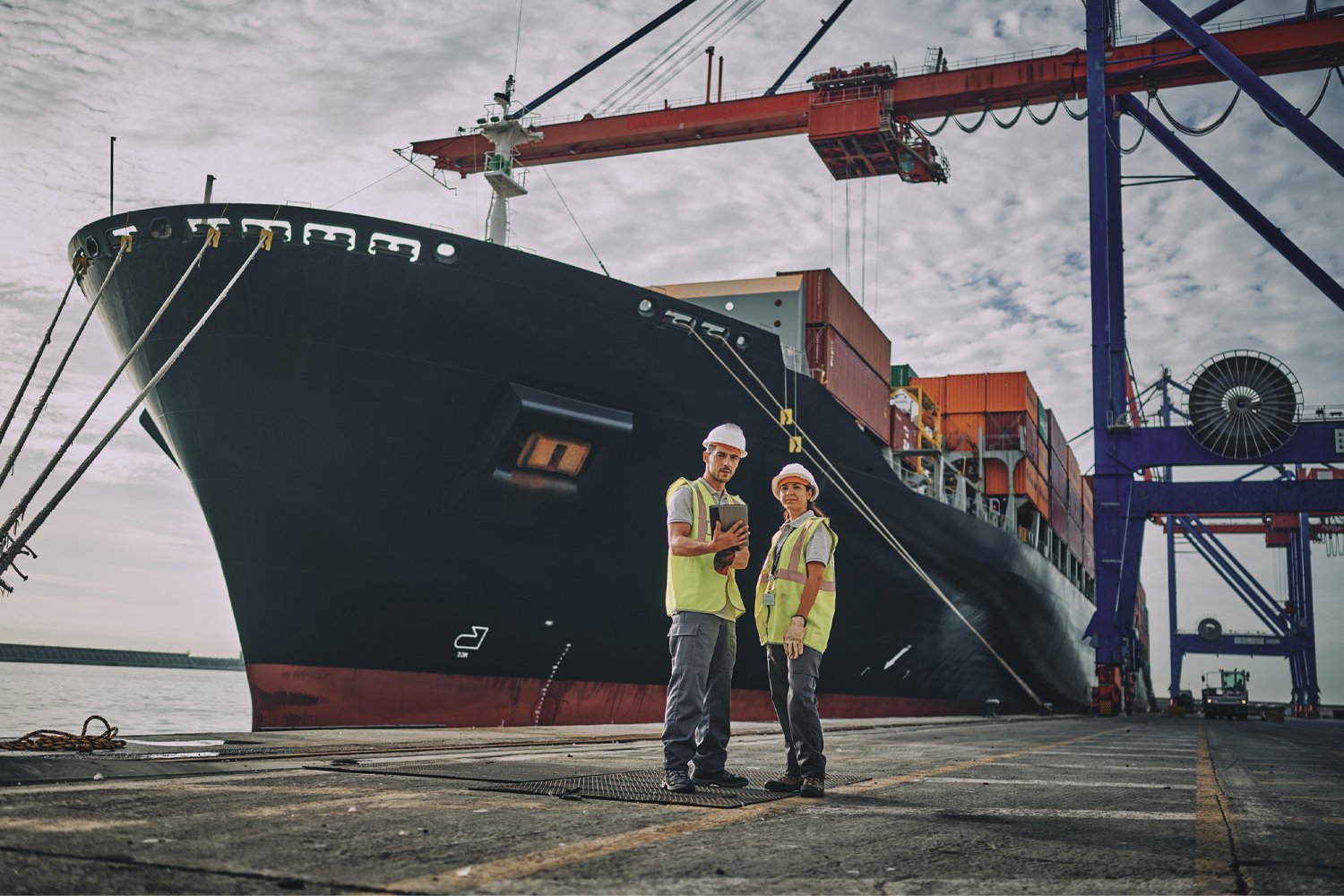 Read more: 2,980 shipping containers have gone overboard since November 2020 - why and what could've been done?
That has to change, said HERE Product Marketing Manager Dobrina Laleva: "COVID-19 has accelerated the need for resilience and highlighted the need for change even more.
"Even before COVID-19, visibility was an issue – you didn't know when the package was going to arrive, the condition of it or if it had been damaged. COVID-19 has highlighted the need for companies to change and invest in visibility now."
It's worth it – firms that do so see up to a 40% improvement in ETA prediction, a 15-20% decrease in shipment wastage and a 25-30% increase in their NPS score.
HERE Shipment Visibility can help. It provides end-to-end tracking of the location and condition of shipments across multimodal supply chains.
"It's the solution that helps you track a shipment from A to Z," said Dobrina. "Across a complex supply chain, from inside a warehouse to outside a port, it will tell you the ETA and if the shipment has been damaged by perhaps being dropped or, with temperature-sensitive goods, if that temperature has changed.
"And we have the ability to easily integrate a map of a private location, such as a distribution center, into the application so you're not just tracking a shipment on the road or at sea but inside that center too.
"It's seamless tracking up to the right floor and room and provides a post-trip analysis to help you optimize for the future.
'This reduces costs, helps companies meet their SLAs and improves customer satisfaction and everything else they care about."
Staying on track
Keeping an eye on your returnable and reusable assets is also important. After all, what's the point of trying to pick up goods without a container or the forklift truck you need?
"You can remove supply chain bottlenecks and improve your process by at least 20%" - Dobrina Laleva, Product Marketing Manager, HERE Technologies
That's where HERE Asset Tracking technology comes into its own.
"HERE customers want to track returnable and reusable assets – like pallets, roll cages and bins or maybe wheelchairs in hospitals and ground support equipment in airports," explained Dobrina.
'They want to understand how these things are utilized – if assets are sitting idle, if they're losing money on them, if they've been stolen or misplaced or are broken down because of a lack of maintenance.
"With HERE Asset Tracking you have perfect visibility and know when these things are coming back."
Not only does it stop fruitless hours spent hunting down important equipment, it can help you prevent overstocking assets too.
And doing so helps improve your operational efficiency.
"You can remove supply chain bottlenecks and improve your process by at least 20%," said Dobrina.
Which, in the current climate, is a fantastic start to tackling supply chain issues.
Solve supply chain challenges quickly by spotting disruptions and problems in real-time.
Sign up for our newsletter
Why sign up:
Latest offers and discounts
Tailored content delivered weekly
Exclusive events
One click to unsubscribe