Why it's easier to track a pizza than a shipping container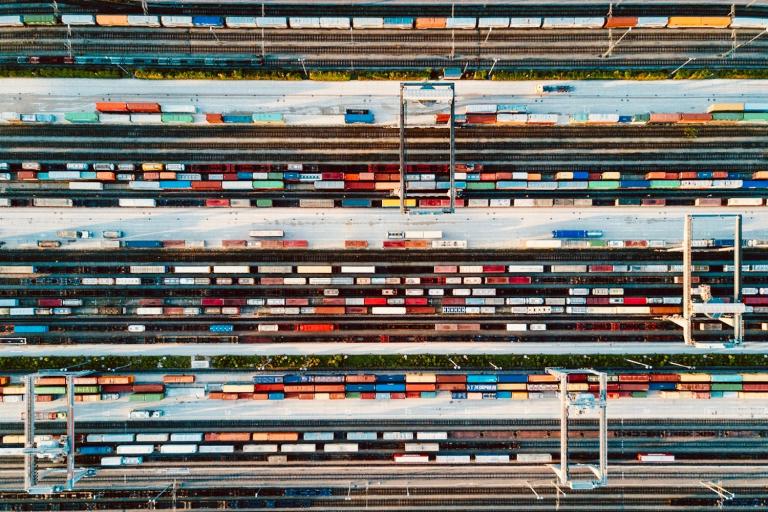 Without access to detailed location data, logistics leaders say tracking an intermodal container is one of their toughest challenges.
"We collect a lot of data along the transport chain. We not only move the container, but we also understand really well what happens while we move the container." – Erik Mutterbasch, Founder and CTO of Forto
Tracking a truck is easy.
At least, it's easier than tracking a shipping container designed to intersect with boat, rail, and truck transportation.
Industry experts from Forto and Echo Global Logistics believe that tracking intermodal containers will be simpler when carriers can access and share data, thus gaining detailed visibility.
In October 2020, expert panelists met for a webinar hosted by the Intermodal Association of North America. They found that the current state of the intermodal shipping industry is not yet at the point where the majority of carriers and logistic partners can make this level of visibility possible. And there's still room for improvement when it comes to automating and connecting the intermodal supply chain.
Today, many logistic managers around the world are still left wondering about the location of their container within a marine terminal, on board vessels, and between point A and B.
But it's not just where, it's exactly where and that means using available data to create more accurate ETAs and prevent delays.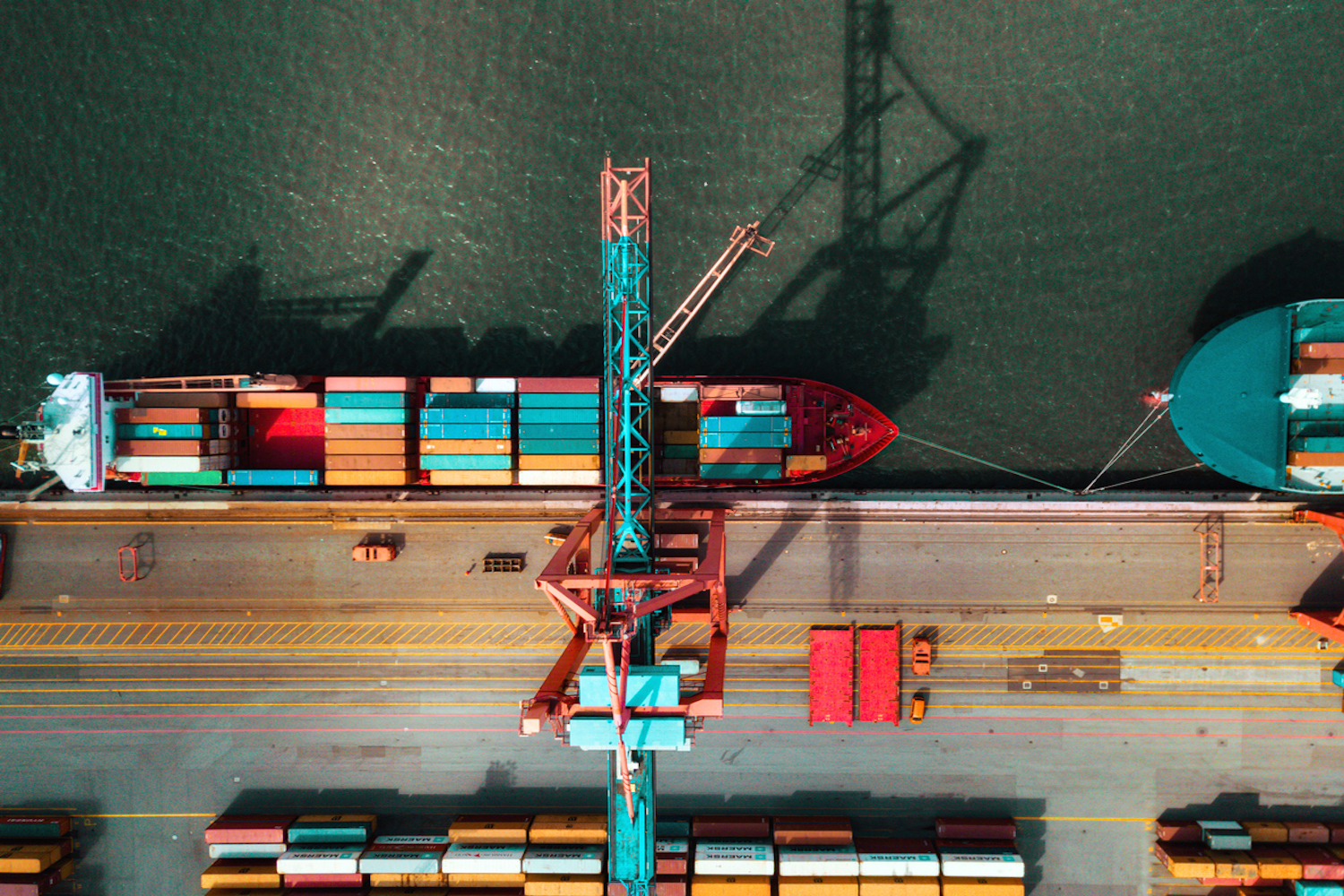 Kühne Logistics University researchers found that cargo owners miss out on the opportunity to improve their network when carriers refuse to share data. In some scenarios, these operators don't even have access to the data in order to distribute it.
Trying to connect the dots
Scott Friesen, Senior VP of Strategic Analytics at Echo Global Logistics told Supply Chain Dive: "It shouldn't be a surprise that intermodal shippers want more visibility. They can order a pizza and see it every step of the way, but they can't find out where their $30,000 container is located."
Part of the reason that we can see the status of a food order, but many supply chain managers can't access the data needed to locate intermodal shipments is due to freight transport research. A 2020 paper published by Kühne Logistics University, German scholars in Business & Information Systems Engineering, states that for many years a focus on single-mode road transport (especially semi-trucks) has resulted in a neglect of intermodal freight networks and the data that they generate.
The goal of the paper was to create a model for ETA prediction appropriate for intermodal supply chains. While trying to construct the example, the authors confronted the same reasons why tracking containers is difficult. First, it involves multiple operators in various industries including freight, transport, and weather. And second, intermodal cargo relies on both scheduled (rail and ocean) movement in addition to unscheduled (truck) transportation both of which are subject to scheduling delays and changes.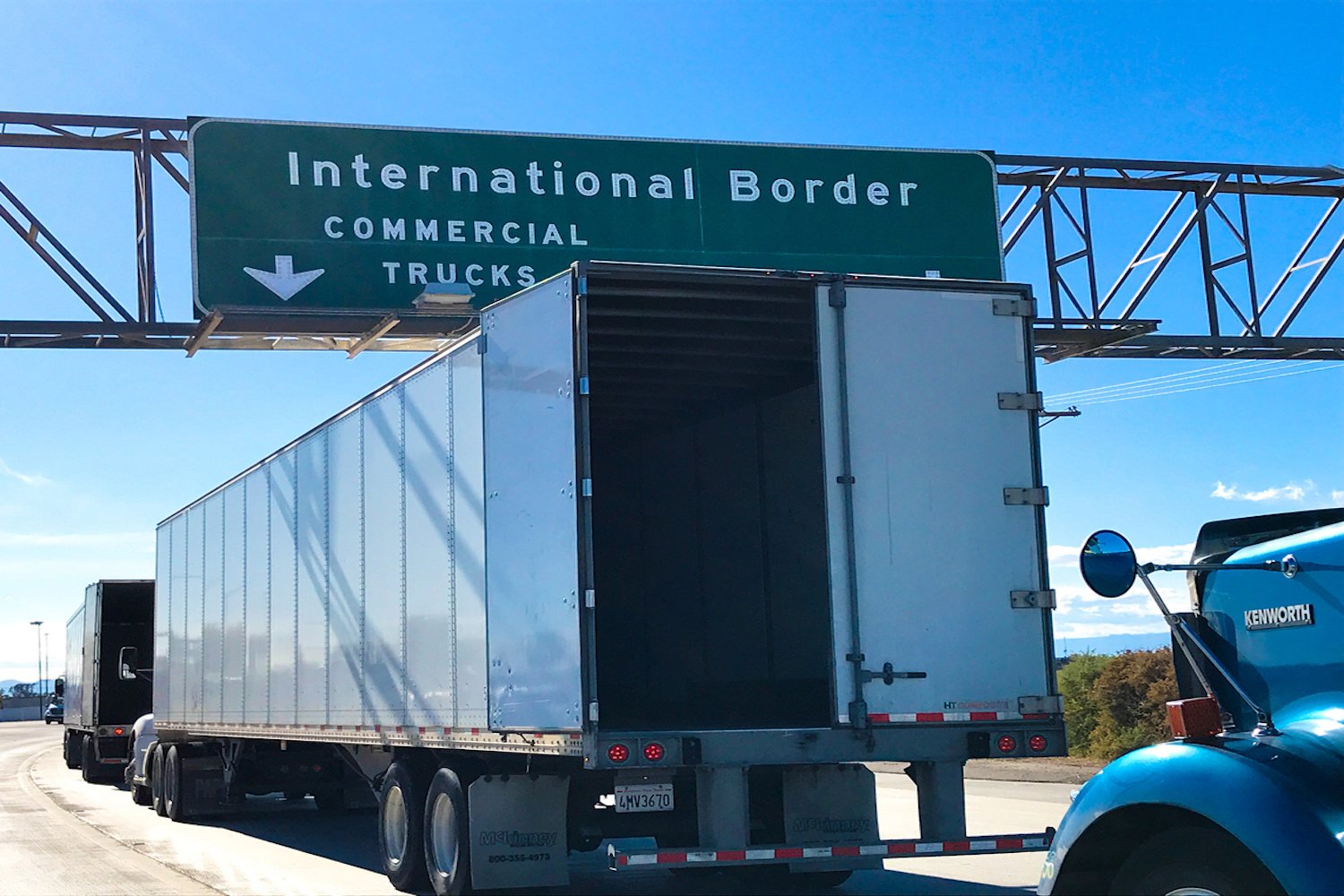 Logistic managers need to be aware of any delays or changes immediately to prevent further potentially costly interruptions.
"Data is the fuel of our platform. One of the biggest challenges I see... is gathering the right data at the right time and making sure that our data quality is high and our latency is low." – Philip Braun, Product Manager, Forto
Plane, train, or automobile: HERE puts data to work
Product Manager, Philip Braun, at Forto says: "HERE Technologies has a really good angle on understanding... the problems of freight both in business use cases and cargo."
The "LogTech" brand used HERE Truck Routing and Traffic API to build their in-house delay prediction software that helps clients move goods across sea, air, and rail. Their tools rely on real-time data to provide rapid updates and event alerts. "...Once we receive a container "gate-out" [update] from a truck in a terminal, we can request live-traffic data from HERE and make sure that the [container] is going to arrive on time."
HERE Routing, Tracking, Traffic, Indoor Positioning and Maps, (as a part of HERE Supply Chain Optimization tool) tracks the precise location and movement of shipping containers whether on a boat, train or highway, or in the yard or warehouse. With this visibility, gained by real-time and historic data, logistic managers have access to quality analytics needed to optimize intermodal supply lines and consequently, share it with partners to improve global logistic strategies.
Soon tracking a container across, land, sea, and air will be as easy as watching your pizza move across the city.
"We cannot only deliver containers in a very reliable way, but we can also help our customers, after having moved one hundred containers with them... rethink their supply chain design... and this is how we truly differentiate on a very high level." – Erik Mutterbasch, Founder and CTO, Forto
Discover how HERE Supply Chain Optimization tools can help make multimodal transportation, transparent.
Sign up for our newsletter
Why sign up:
Latest offers and discounts
Tailored content delivered weekly
Exclusive events
One click to unsubscribe