What's next for supply chain digitization?

ABI Research Industry Analyst Adhish Luitel explains why supply chain leaders are finally investing in technology and breaking with manual processes.
When ABI Research surveyed a group of fleet managers and supply chain leaders to find out their goals and challenges, many findings stood out. Perhaps most startling of all is the reality that 70% of organizations still rely on spreadsheets, worksheets and paper driver logs to track shipments.
Yet they recognize the power of tech-enabled data analytics to cut costs (69%), integrate data across disparate systems (70%) and drive a competitive advantage (63%). So what's holding them back?
"The biggest reason might be organizational inertia, more than anything else," said Luitel. "Change is hard for any organization. People are used to their paper systems, and executives are probably busy dealing with more pressing issues."
Leaders don't want to risk causing further disruption by implementing new systems and processes when times are hard and margins are tight. Yet these technologies can help businesses meet their challenges — and the sector is starting to acknowledge this.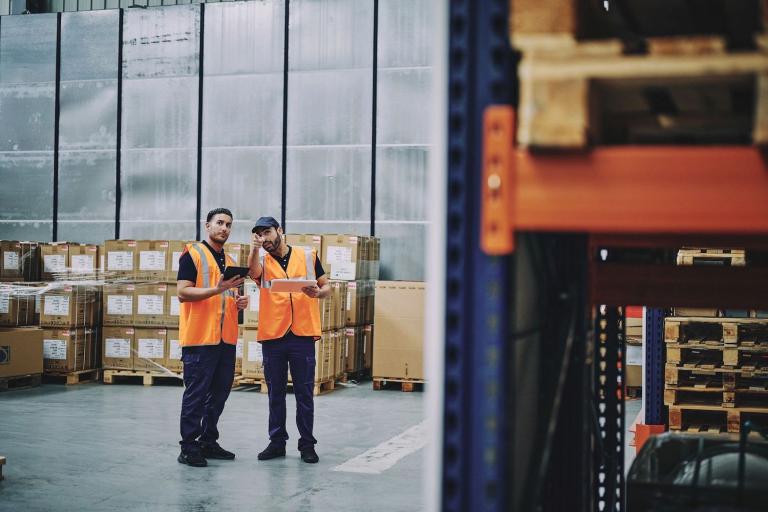 Challenges ahead
Luitel said there are three main challenges for supply chain leaders. Firstly, many struggle to get the full visibility they need to deliver promptly.
"When organizations don't have full visibility, it makes ETA and service-level agreement (SLA) management very difficult," he said.
Next on the list is staffing complexities. "There's a high turnover in the truck driver industry, in the warehousing industry, and in the retail industry," Luitel explained.
Thirdly, there are big benefits to collaboration between enterprises, but this can be hard to implement. "Supply chains are complex and it is hard to get on the same page when it comes to data sharing," he said. "There are so many players involved, including retailers, manufacturers, equipment manufacturers, logistics service providers, warehouse operators and others."
It can be difficult to get different companies to agree on which data they want to share, which platforms they should use, and the technologies they want to adopt at a unified level.
Nevertheless, the industry is starting to invest in tools that can help with planning and visibility.
"The survey does show that predictive analytics is very important to supply chain organizations," Luitel said. "More than 85% said it was either important or very important to their supply chain."
Using tools such as machine learning or AI might not prevent disruption, but they can generate insights that ultimately bring better business outcomes.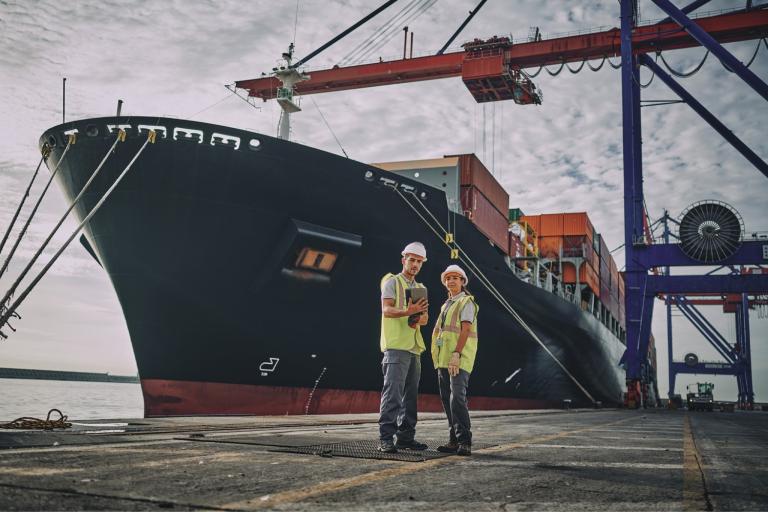 Saving with sustainability
Another finding was that 49% of logistics professionals said their organization does not have adequate tools to meet sustainability objectives.
"Many businesses prioritize profit maximization and cost minimization over anything else," Luitel said. "But having said that, there is an increasing trend to prioritize sustainability, especially in European organizations."
They can save money with accurate ETAs, especially if that process is automated. Instead of sending delivery notifications manually, teams can be put to better use if the system does it for them.
"Real-time ETAs unlock greater value in supply chains," Luitel said. "They can shift an organization's capabilities from reactive to predictive."
But while organizations can see the value in adopting digital tools, obstacles remain.
"Lack of actionable insights at a granular level is probably the biggest one," Luitel said. "Economic or macro uncertainty is another big one."
It is difficult for companies to quantify or anticipate events that are outside of their control.
Ways to digitize your supply chain
Use process flow mapping at a granular level
"Map out all functions and elements of the supply chain, to find all the weak points," Luitel said.
Get better insights from data analytics
This includes predictive analytics and models that help you test out different scenarios and anticipate events.
Collaborate with business partners
"Collaborating data with suppliers and other business partners can help organizations kind of create a supply chain network with more data sharing and more transparency, that can help mitigate a lot of uncertainties," Luitel explained.
Think laterally
Even competitors can help each other. Multiple suppliers can share the same demand burden and distribution infrastructure, for instance. "It's important to set collaboration goals," Luitel said. "Whether it's data sharing or applying best practices to foster mutual growth."
Boost KPIs
Finally, Luitel said it is crucial to identify the KPIs in your business that really matter, and work towards them.
First steps to success
Organizations looking to digitize their supply chain should start by dedicating some resources internally to looking at new technologies and how they could solve business problems.
"Identify pain points and establish whether these technologies could help," Luitel said.
Of course, there are limits to a predictive analytics model. How can you account for a looming recession, or a workers' protest, for example? However, a good business model might provide up to 90% accuracy, he added, and help enterprises not only to anticipate and predict many events but also devise contingency plans for unexpected disruptions.
As a result of these advantages, changes are afoot in the supply chain world.
"We should expect more digitalization, more software platforms, more software-as-a-service players in the market, more robotic solutions in warehouses, yards and ports, and more fleet management automation," Luitel said.
The use of video in fleet telematics and as a surveillance tool to improve operations, along with more IoT enablement, are all on the rise, he added.
Along with real-time tracking and control tower software, these technologies should contribute to greater end-to-end visibility.
"As supply chains evolve, they will definitely see more value in technology implementation," he said. "And this is a trend that will keep increasing in the coming years."
Sign up for our newsletter
Why sign up:
Latest offers and discounts
Tailored content delivered weekly
Exclusive events
One click to unsubscribe