HERE Directions 2022: five trends to watch out for next year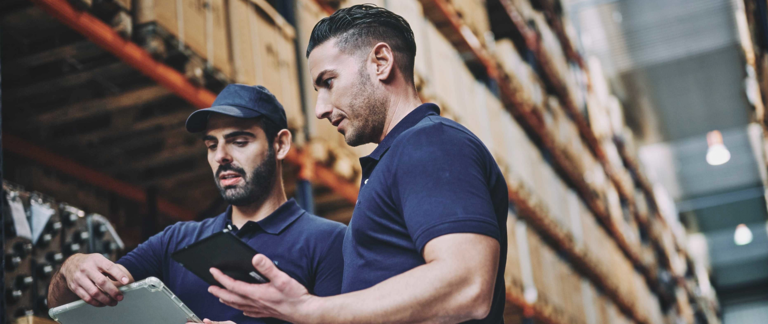 Disruption is coming from all sides to the automotive and supply chain sectors. At HERE Directions this year, analysts and experts gave their insights into these drivers of change.
From COVID-19 to geopolitical tensions, there are global challenges that are having huge impacts on the automotive and logistics industries.
Concurrently, new trends including technological developments are causing disruptions — and those who can keep abreast of all these changes have a better chance of surviving and thriving in today's world.
At HERE Directions, Dominique Bonte, Vice President, Verticals/End Markets at ABI Research, shared some insights into the forces that are having a big effect today on these key sectors.
In the session "Top trends driving the evolution of transportation & logistics and automotive", he outlined how technology is both mitigating and driving these changes. Let's take a quick look at five of these trends below.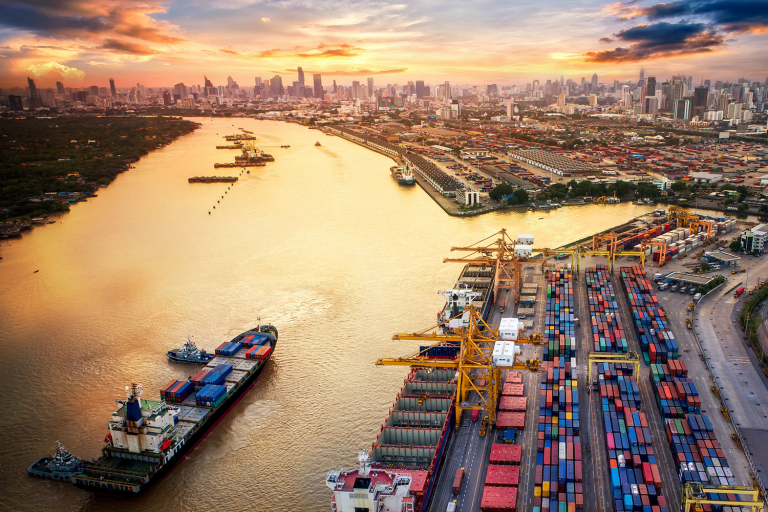 "An era of continuous upheaval"
Some might have hoped we would get back to something like normal by now, but Bonte warned this is unlikely.
"We see huge disruptions in the supply chain: negative macro-economic trends related to inflation and the risk of recession, labor shortages continuing to this day, geopolitical tensions, climate change, and we still have COVID-19 disrupting economic activity," he said.
These are affecting all industries, creating a need for more agile, flexible and efficient processes and value chains to make them more resilient.
"There is no longer going to be a short spell of disruption followed by 10 years of economic growth," Bonte said. 
"I think we are now entering an era of continuous upheaval."
Some fundamentally flawed processes that were exposed by COVID-19 need to be reinvented, based on a wide range of technologies.
"We really need to reinvent our processes, our approaches, and our commercial models to be better prepared for future upheaval."
Software-defined user experience
Flat new vehicle sales and supply chain troubles do not add up to a pretty picture for car manufacturers. But while Bonte said the initial reaction to the pandemic from the industry was to focus on premium vehicles, this is now shifting.
"There is an accelerated transition towards centralized computer architecture, ultimately leading towards a more software-defined user experience," he said.
NVIDIA's Drive Thor and Qualcomm's Snapdragon Ride Flex are recent announcements aimed at consolidating all computing in the vehicle under one roof in one central processor. This will lean toward simpler supply chains and address some of the issues we have seen with individual components being held up in the process.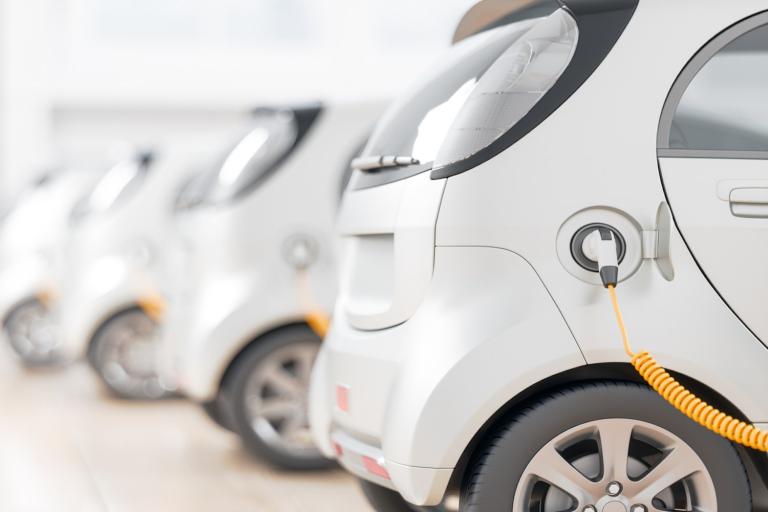 The electrification boom
The automotive industry has been beset by several trends, challenges and headwinds at once, including new legislation. "We see mapping becoming more important, especially for the new Intelligent Speed Assistance mandate," Bonte said. The emergence of the first SAE Level 3 vehicles is just around the corner — but much of the key innovation and investment is taking place in the electric vehicle (EV) sphere, he added.
"There are a lot of initiatives on a European level to anticipate and address potential supply chain issues as they relate to electrification," he said.
Location intelligence is critical for routing for fleets, and efforts to build real-time data sets are helping fleets to plan journeys based on proximity to charging stations and range calculations. Expect to see more fleets go electric as these technologies become more widely implemented.
Maps as a sensor
Using Intelligent Speed Assistance as an example, Bonte said maps are increasingly "offering a second opinion next to hardware sensors." If signs are obscured or not available, maps come into play.
As sensors can only see within a certain range of the vehicle, maps can help to bring additional information from further down the road, whether it be hazards, weather or other information that is needed.
"Fresh map updates will become embedded in the DNA of vehicle OEMs not just for intelligent speed assistance, which is a mandate, but for other services," Bonte said. As well as hazard warnings, these can include localization, geofencing and for simulation and prototyping.
Automation and robotics
In supply chains, Bonte identified an overarching trend of automation and robotics. "The challenge for the supply chain industry is to tie everything together, in particular as relates to the friction points in the various sub-parts of the value chain," he said.
These friction points can include loading and unloading, the stages between manufacturing and warehouses, all the way down to retail.
"Wherever you look in the supply chain, you see automation — from automated warehousing, airports, ports and railyards, automated stacking cranes and AGVs, and of course autonomous commercial vehicles that are at SAE Level 2 now," he added.
In the US, drones and sidewalk robots have even been used for last-mile delivery.
And increasingly, automated data capture is being used across the value chain to achieve real-time inventory. "All of this requires underlying technologies, such as location content mapping, both outdoor and indoor," Bonte said. The tracking of assets and goods is also an essential part of the picture.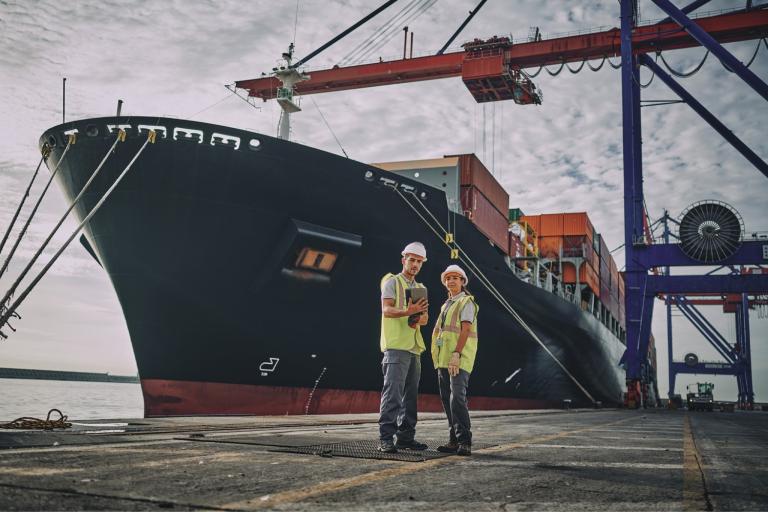 While there may be no end in sight for the continual changes that are transforming some of our key industries, technological innovations can help businesses meet these obstacles.
"Technology is no longer a tool for digital transformation and/or automation as a goal in itself," Bonte said. He said it can also be used to address the challenges and disruptions many organizations now face.
"Technologies, if applied correctly, can make our ecosystems and more efficient, more agile, more sustainable and more resilient," he summed up.
Watch the full session now.
Sign up for our newsletter
Why sign up:
Latest offers and discounts
Tailored content delivered weekly
Exclusive events
One click to unsubscribe