Waterways: outdated travel method or novel mobility solution?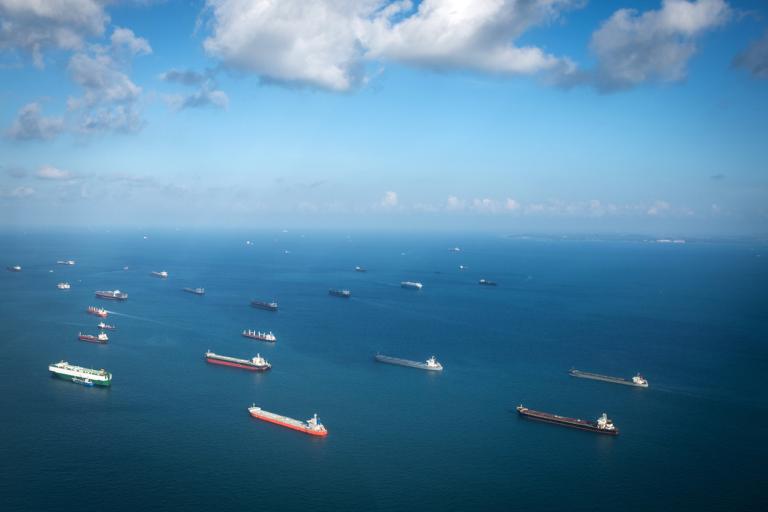 HERE specializes in solving transportation and mobility challenges using location intelligence. And that might mean getting your feet wet. 
Historically there were only two ways for people to move themselves, and their goods, from A to B: land or sea. And while mobility has expanded to include everything from airplanes to scooters to autonomous vehicles, travel via waterways may be the new solution we've always had.
Urban planners and supply chain operators everywhere from San Francisco to Amsterdam are taking a second look at these inland thoroughfares as a way to transport items. As consumers expect packages to arrive more quickly with more accurate ETAs than ever before, optimizing these routes has become just as important as enhancing deliveries on land. Location technology is a way to track these items, provide routing tools and give customers the precise delivery time they are looking for. The ocean itself moves 11 billion tons of goods every year. Waterways are increasingly being used again as ways for people to travel for work and leisure.
And just as we do on the land, HERE provides the best transportation and logistics, mapping and data collection services for water travel.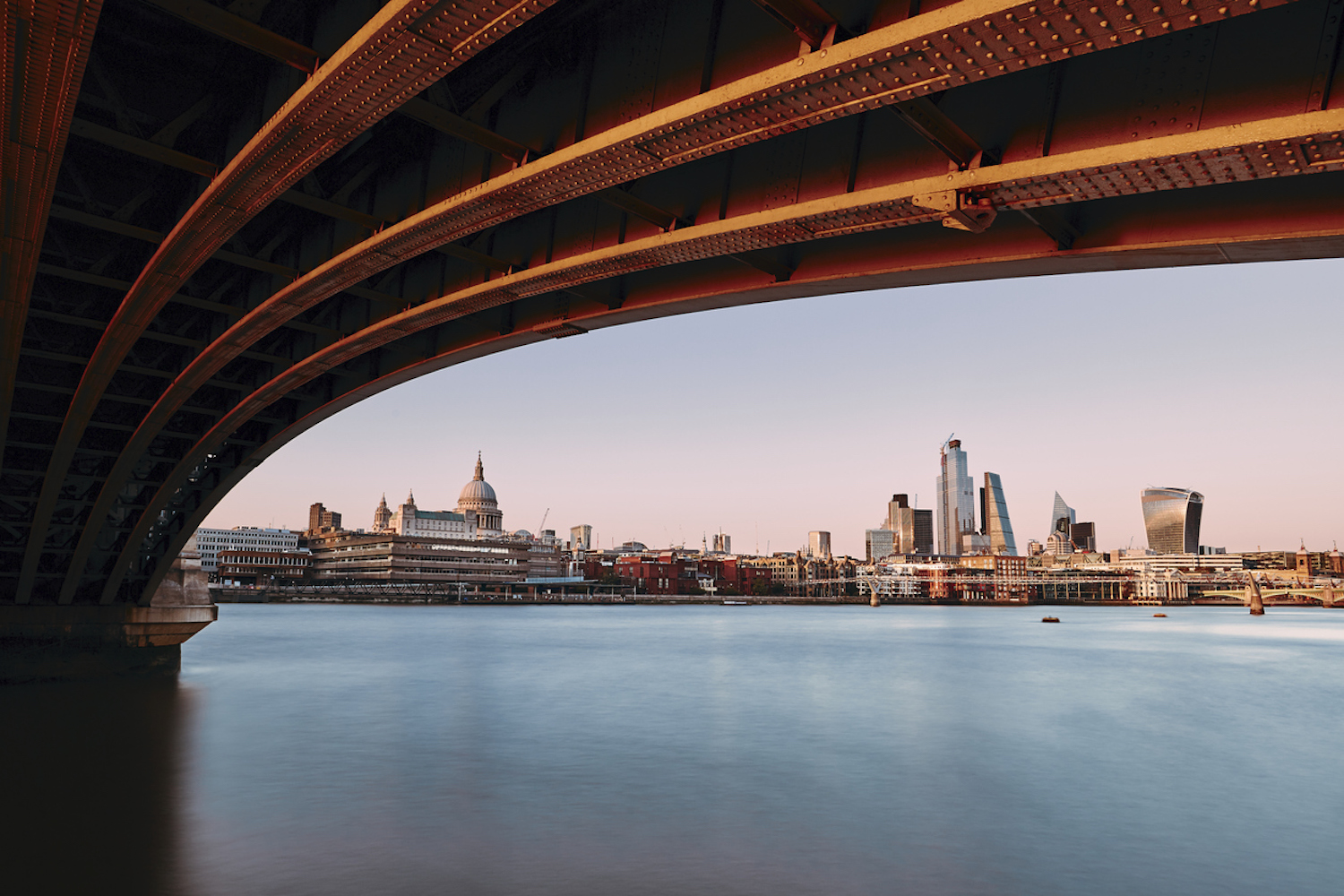 Testing the water
Getting goods around cities has arguably never been as difficult and challenging as it is now. Traffic in most urban areas is busier than ever before. That makes timely deliveries a hard proposition. At the same time, eCommerce is on the rise, and same-day delivery is now an expectation in many regions.
One solution has been to use canals in cities such as Amsterdam and Venice to get packages to where they are needed. Vert Chez Vous in Paris uses the Seine, making the final delivery to homes and businesses by electric tricycle. In Mumbai, Uber introduced speed boats as a way to get around and avoid busy city streets.
Accenture's Henry Cartwright, Senior Manager, Post & Parcel Industry told HERE360: "What we've seen is organizations experimenting with alternative methods of getting parcel volume into city centers."
While inland waterways cannot solve all delivery challenges — not every city is blessed with an abundance of canals and rivers, after all — they make a valuable contribution. Transporting goods in this way can work as part of an intermodal approach that gets around traffic and emissions challenges. Packages can be unloaded onto a wharf where they can be distributed to drivers on e-bikes or other forms of transportation for the last mile. This often fits well with local authorities' agendas to decongest city centers and bring down emissions.
"Unchartered" waters
Last-mile delivery is not the only use for waterways. There has also been a trend to make the most of them to get people to work. Commuting in this way is not only enjoyable for some but takes the pressure off over-clogged roads and transportation networks. That is good news for fleets as well as commuters.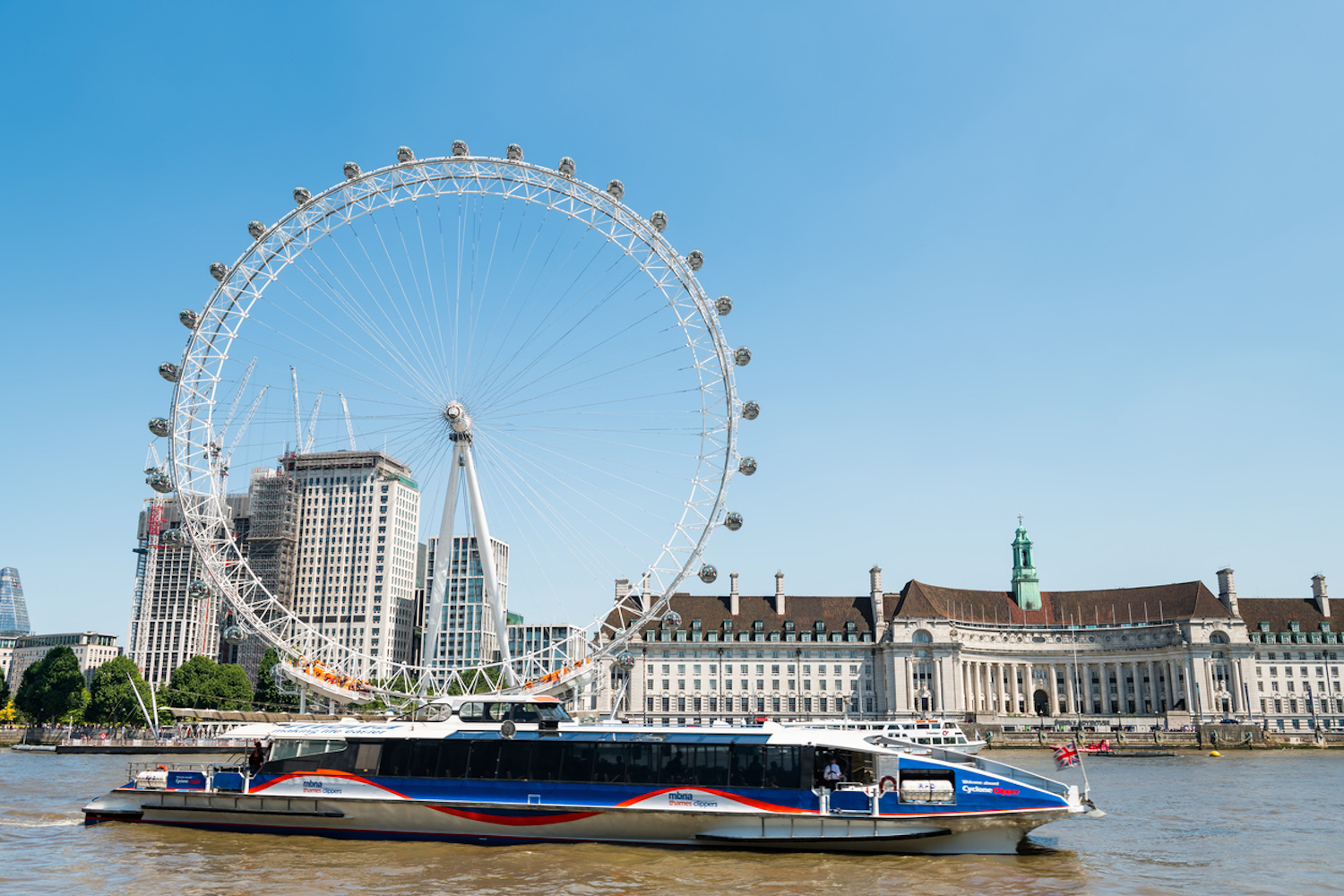 Londoners returning to work after the first COVID-19 lockdown in 2020 could opt for the Uberboat. In a partnership with Thames Clippers, Uber gave commuters a chance to get to 23 different piers in the city via the Thames. One of the main incentives for commuters to use this service during the pandemic has been the extra space compared with public transport such as London Underground, as well as contactless payment and being able to get some fresh air.
Uber has previously launched boat services in San Francisco, USA, Croatia and Lagos, Nigeria.
London is an example of a city that used its main river heavily in the past for delivering goods but has not done so as much in recent decades. The Thames Tunnel connecting Rotherhithe and Wapping was once known as the eighth wonder of the world but now is more of a historical curiosity. With the launch of a DHL riverboat recently on the Thames, those days could be set to return.
Beyond the sea
The ocean brings complexities of a different kind. Despite the huge quantities of goods transported over the sea globally, it remains a challenge to track an individual shipping container. Shipping containers designed to intersect with boat, rail and truck transportation are complicated to track.
One of the issues is that it is not easy now for carriers to access and share data. There is still room for improvement when it comes to that kind of visibility, not to mention the need to automate and connect the intermodal supply chain. All too often it can be easier to track a pizza than a shipping container.
Solutions such as HERE Shipment Visibility can help supply chain operators understand where their goods and assets are at any one time and what condition they are in. The tool can provide real-time ETAs and alerts throughout the journey.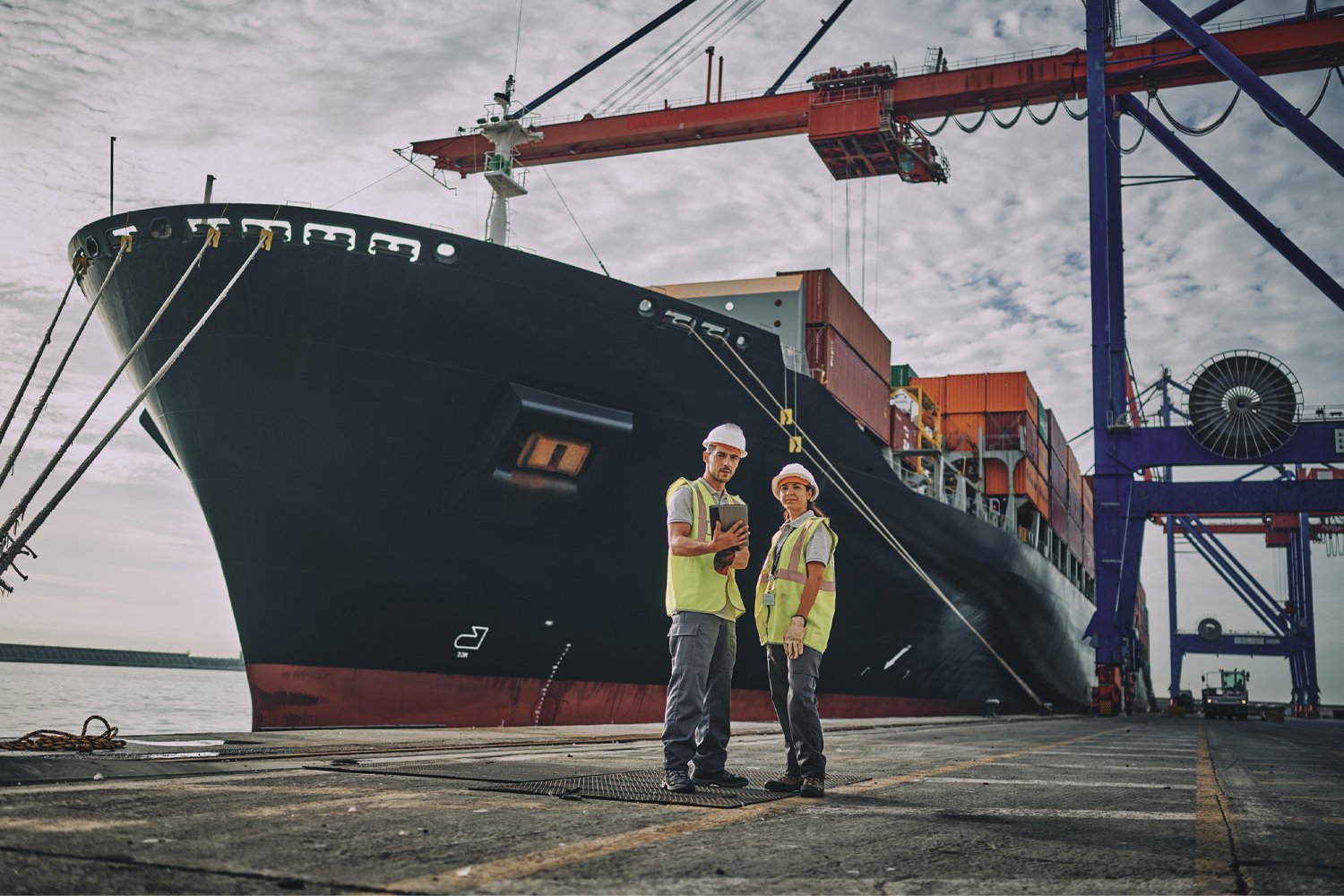 The number of shipping containers falling into the ocean has also increased. There are many possible explanations, including bad weather and an increase in imports. At any given time, approximately 6,000 container ships are moving the world's trade across the oceans. If a shipping container goes overboard, often it sinks straight away. HERE Asset Tracking can help supply chain managers reduce the loss of assets through misplacement or theft and understand what went wrong and where. Technology can help companies save time and money on shipping.
Automation is another tech that is driving improvements in efficiency across the supply chain. Boats themselves are also becoming autonomous. Driverless vessels are known as marine autonomous systems or MAS for short. They are controlled by a remote operator, and in the future could make shipping more precise and better for the environment.
Cruise control
Of course, ships carrying goods are not the only crafts on the ocean waves. Cruise ships carrying thousands of passengers can also benefit from developments in technology.
Passengers can now check in virtually, thanks to facial recognition. Location intelligence can help them get around all the different floors once inside, with smart navigation and turn-by-turn directions. Augmented reality provides tourists with a guided tour of their facilities or the shore once they arrive, and chatbots and wearables improve customer service.
Tools such as HERE Indoor Positioning can help employees and guests to find their way around, even if there are several floors on a cruise ship.
Inside a crisis: The blocked Suez Canal
In March 2021, the 400-meter-long Ever Given got stuck in the Suez Canal. It caused delays to goods all over the world and further disrupted supply chains that had been badly hit by the COVID-19 pandemic.
The incident cost billions per day and caused traffic jams for about 400 ships. The container ship finally docked in the UK in August 2021, four months later than planned.
Technology cannot help people predict events of this kind. But it can help you to prepare for different eventualities. Digital twins, for example, can allow supply chain operators to test out various scenarios. Digitizing supply chains has become more urgent now that many companies have discovered the limits of lean, just-in-time systems that cannot cope when something goes wrong.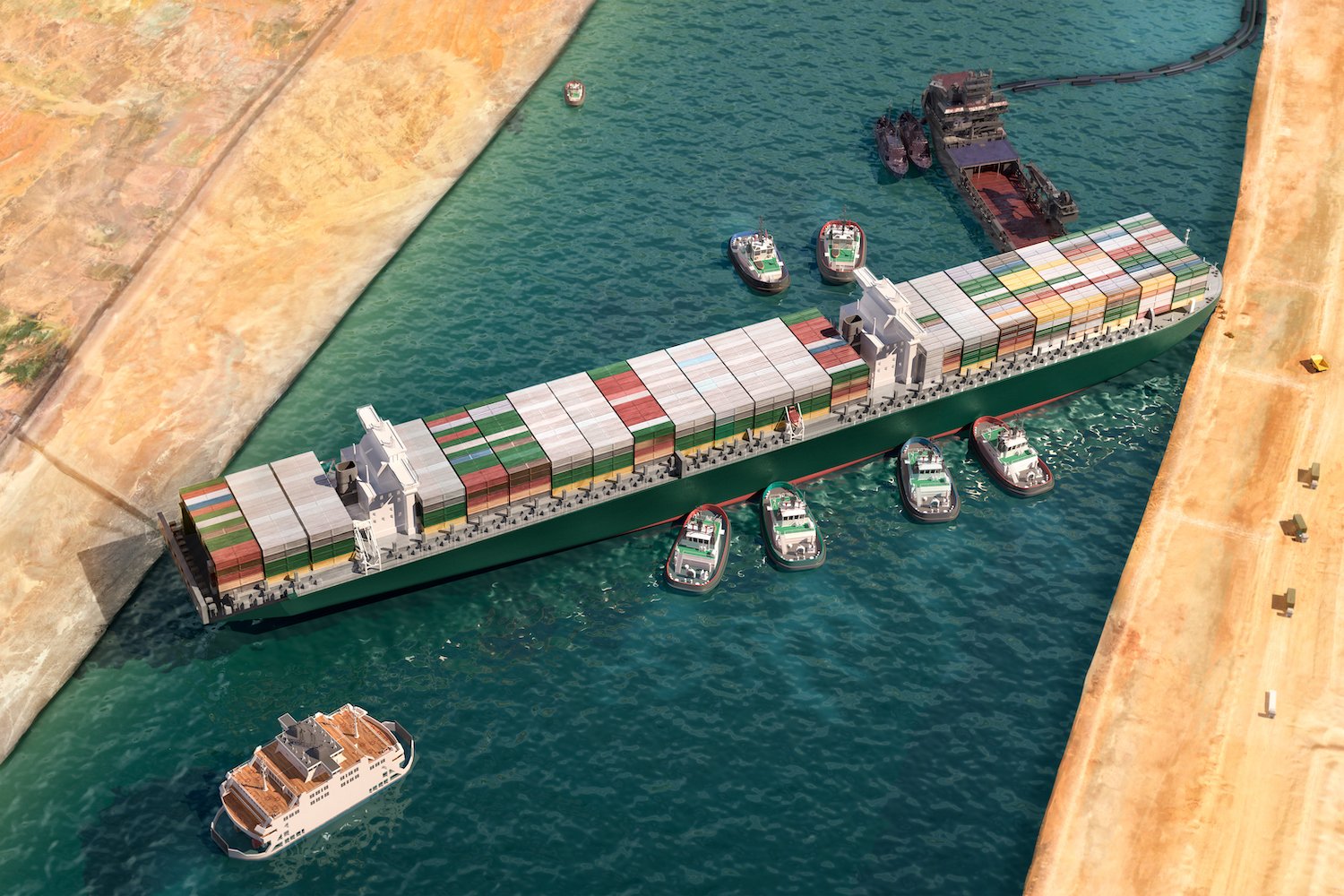 Mapping the sea
More than two-thirds of our world is covered by water, yet 95% of it remains unknown. Mapping the ocean is difficult due to how vast and deep it is, but researchers are now attempting to do so. It could help us to understand environmental changes as well as to find lost objects. Creating a more detailed map of what lies under the sea could also help with some commercial projects, such as laying cables.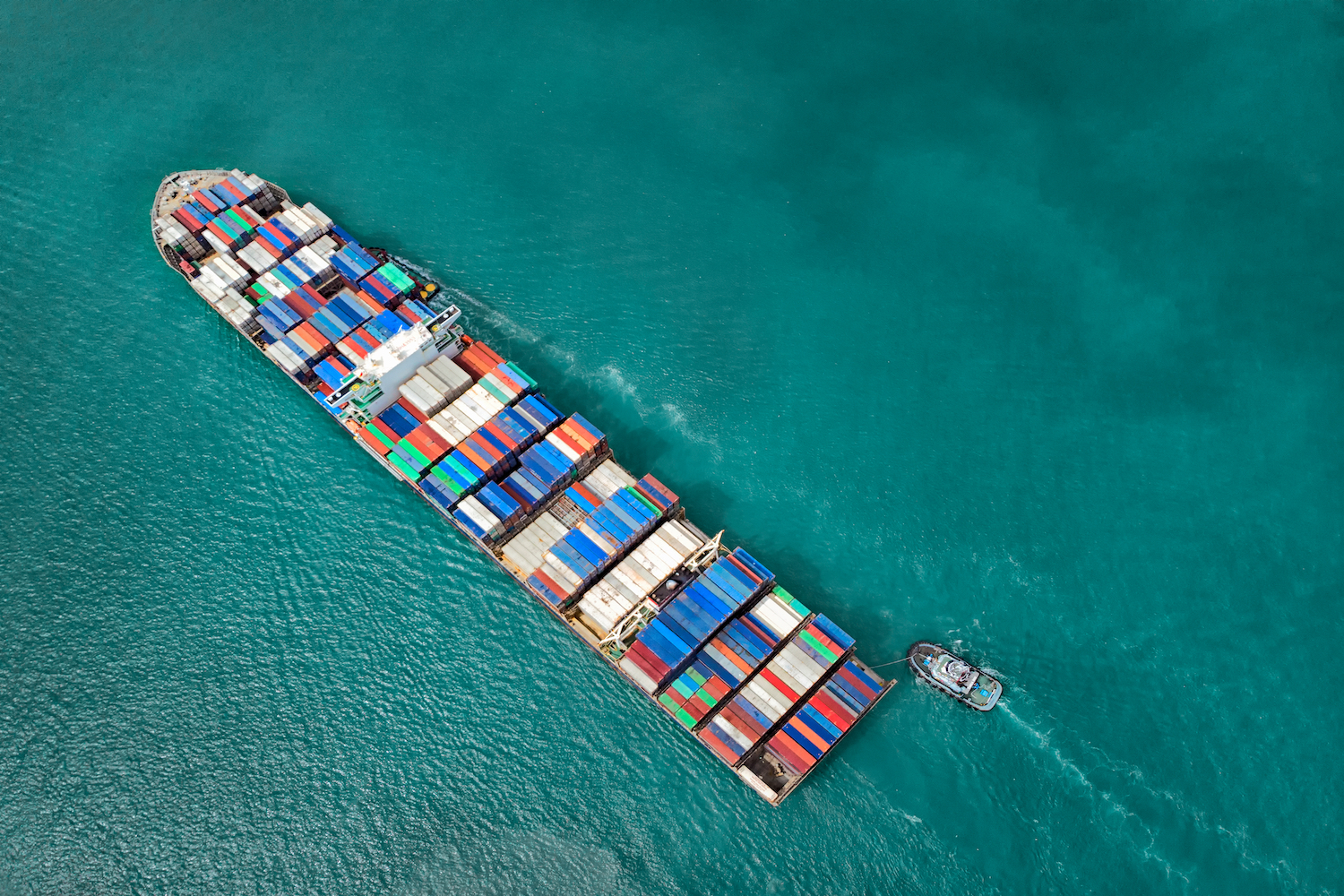 To that end, people have tried for many years to get a clearer picture of the ocean floor. In the past, before printed maps, sailors used portolan charts. Satellite technology has given rise to the science of geodesy, allowing us to construct a model of the ridges and troughs that lie beneath the waves and gain a greater understanding of what lies beneath.
Sustainability and the sea
When activist Greta Thunberg traveled across the Atlantic Ocean from Plymouth, UK, to the UN Climate Action Summit in New York, it was a sign of things to come. About 2% of global emissions come from air travel, making travel by sea a more attractive option for those who want to protect the environment. Such trips by sea could become more common as the population gets to grips with climate change. Greta's trip took 15 days, but a concept for a type of trans-continental train known as a Hyperloop could make that journey in under an hour. Some of the modes of transportation predicted in science fiction written in the past are finally coming to pass.
Pressures to travel more sustainably do not just affect tourists and high-profile travelers. The face of transport is changing, as nations and cities set new targets for emissions reductions and look to alternative ways of moving people and goods. As they do so, location intelligence can help urban planners and local authorities to optimize on-demand and scheduled mobility operations and enable seamless intermodal journeys. Fleets can also take advantage of alternative ways of moving goods — and in some cases, that will mean using the inland waterways of a city.
Turn location data into business value quickly, efficiently and at scale — with the world's #1 location data platform.
Sign up for our newsletter
Why sign up:
Latest offers and discounts
Tailored content delivered weekly
Exclusive events
One click to unsubscribe