Are your Xmas presents stuck at ports? This map shows you why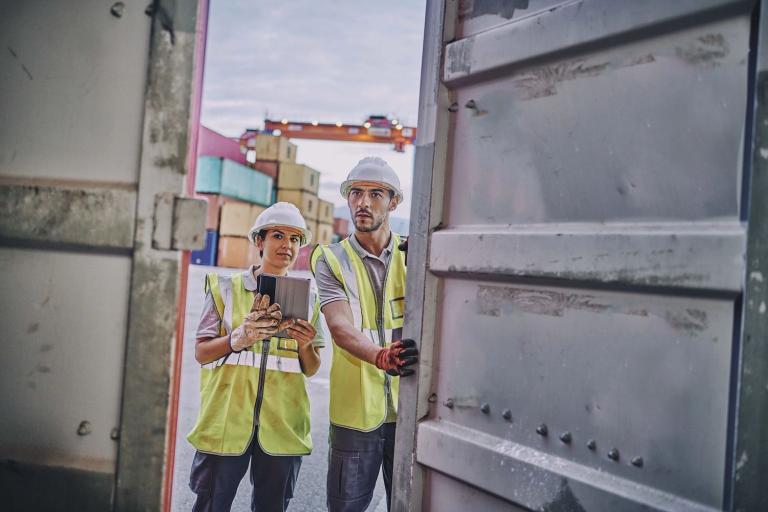 COVID-19 and climate change disasters have industry experts, brands, and logistics firms worried about holiday shipping. Our HERE Supply Chain expert weighs in.
Developed by HERE, this map displays the level of disruption affecting ports specifically, from shore to shore.
As observed in a recent Washington Post (WPO) article, big brands like Colgate are relying on a variety of approaches to overcome supply chain issues. "Eaton, an industrial manufacturer, dispatched its own experts to work alongside suppliers. Colgate Palmolive used more costly air freight to ship its toothpaste and toothbrushes. And, Walmart chartered its own ships to circumvent backlogs." All of this to ensure shoppers receive their orders on time, especially during the holiday season.
And with good reason. In the past few years, we've witnessed unprecedented delays, shortages, blockages and shipments falling prey to a mysterious logistics abyss. Unfortunately, the worst isn't over yet. Bloomberg predicts that holiday retailers are at risk of meeting consumer demand. "COVID outbreaks have idled port terminals. There still aren't enough cargo containers... "
Yet, brand executives continue to yield to low-cost international suppliers, with no indication of returning production or supply to local regions including the USA, the EU or Canada. According to the WPO, "US corporations remain believers in globalization, importing more than $2 trillion of industrial parts, raw materials and consumer goods..."
Right now, it takes Stanley (a major tool manufacturer) almost ninety days to ship their goods from factories in China to American shops due to overly congested ports, driver shortages and railway yard delays. This is three times as long as before the pandemic. Also of note, is the increased cost in shipping products in general: it now costs US$18,730 to transport a shipping container full of clothes, toys, furniture, or industrial parts, as reported by the WPO.
To get a hand on the current situation HERE360 spoke with HERE Supply Chain expert, Dobrina Laleva, about how to reduce overall costs, increase visibility, and track shipments this holiday season, in addition to getting her logistics forecast for 2022.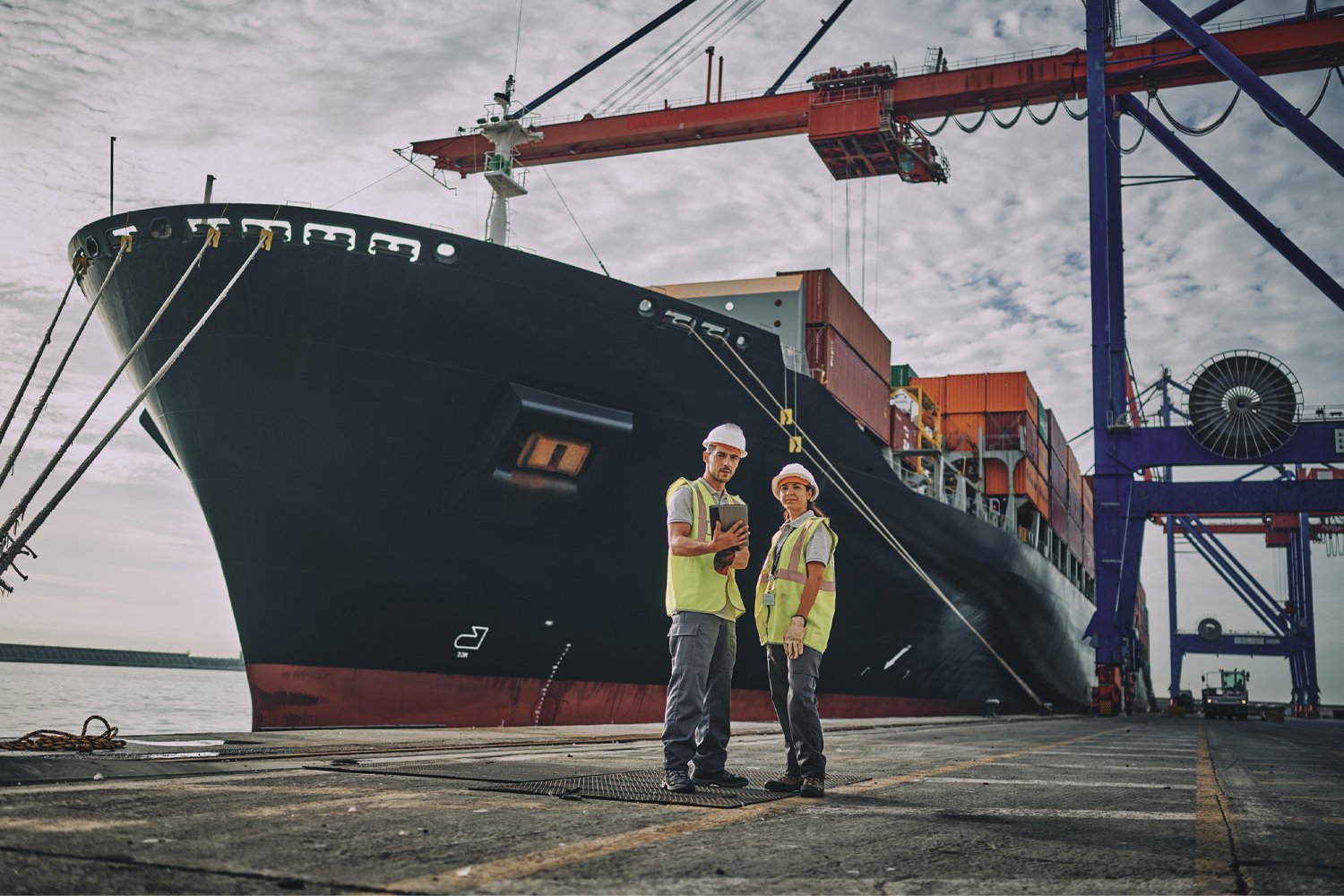 Reuters says imports at the Port of Los Angeles are up 30% over 2020, resulting in about 250,000 containers full of holiday gifts — and dozens of ships — sitting idle at the docks.
Disruption is making a comeback
The shifts and changes we're currently experiencing mark four years of supply chain volatility including trade wars, COVID-19 and increasing natural disasters worldwide.
Dobrina Laleva, HERE Product Marketing Manager, explains the situation: "It's hard to predict where the next shock is going to come from. Companies should focus on their vulnerabilities; the potential hazards that could delay or block their shipments. But they should also be aware of what they can control. Where do you not have visibility in your supply chain?"
"The need for change is even more prevalent now." — Dobrina Laleva, Product Marketing Manager, HERE
Overall, Laleva believes that accelerating change now, rather than focusing on a five-year plan, should be a priority and that companies must look for opportunities to improve their supply and delivery methods.
Sea (and road, rail and air) change
Dobrina Laleva details the advantages
HERE Shipment Visibility
can offer:
Get accurate, multimodal ETAs and freight conditions throughout the entire supply chain
Reduce time spent guessing ETAs when your shipment is with a third-party carrier
Track your goods indoors or outdoors, on the road, in-air and at sea
Manage pickups and ETAs that fall outside of your deadline
Spot dwellings or irregular detentions, and act fast to keep your goods on the move
Get geofenced alerts and notifications to help you keep your customers informed of delays and improve your SLAs
Monitor shipment conditions such as temperature, humidity, air pressure, shock and vibration, and detect if damage occurs
Process your data with a powerful analytics engine to uncover irregularities or including the most delayed journeys
The supply chain used to be more stable. According to Sebastien Breteau, CEO of QUIMA, a firm that conducts factory inspections and retail audits, supply lines were once "very immobile, black boxes, quite set in stone." (WPO ). Now it seems that people must adapt quickly, more often, almost in real-time.
From the outside, moving manufacturing and supply closer to "home base" seems the most logical solution. However, even brands that have a fully American (just for example) supply chain would've been subject to disruption. Take the extreme and unusually cold weather in Texas, which left thousands without electricity and gas, or wildfires that took out railway crossings.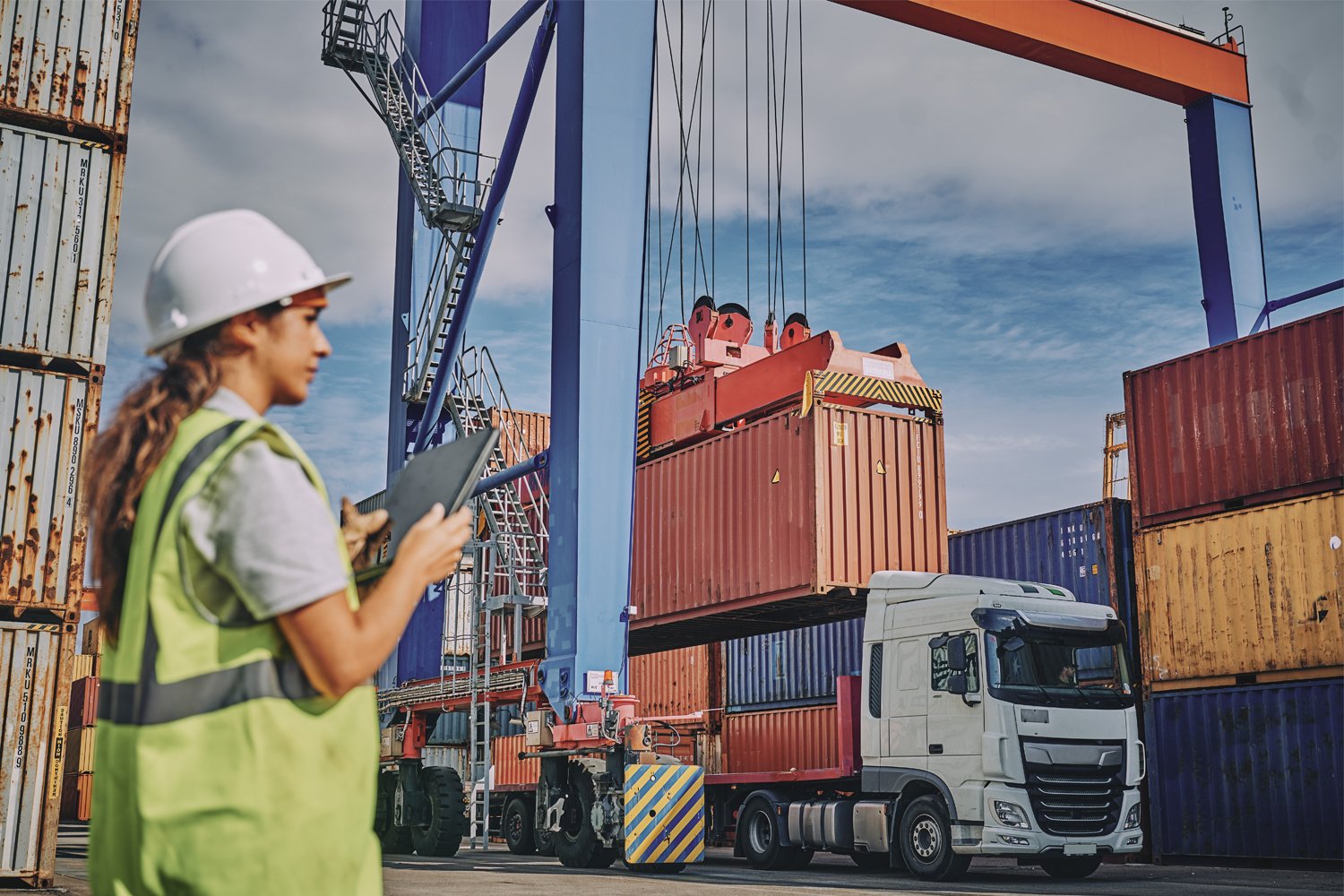 "With the unprecedented influx of cargo, it's like Christmas and Easter on the docks every single day," Frank Ponce De Leon, International Longshore & Warehouse Union Coast Committeeman, told Reuters.
What's Laleva's main suggestion for supply chain managers going forward in this, our, ambiguous future?
Expect the unexpected, and the disrupted, be realistic and learn to react quickly. "HERE Shipment Visibility, supported by location intelligence, can help you achieve in-depth visibility, making your supply chain more resilient to disruption, helping to position your brand as a trusted leader."
See what HERE Shipment Visibility can do for your supply chain.
* All statistics sourced from Zippia.
Sign up for our newsletter
Why sign up:
Latest offers and discounts
Tailored content delivered weekly
Exclusive events
One click to unsubscribe