The next big thing for supply chains in 2022? Real-time visibility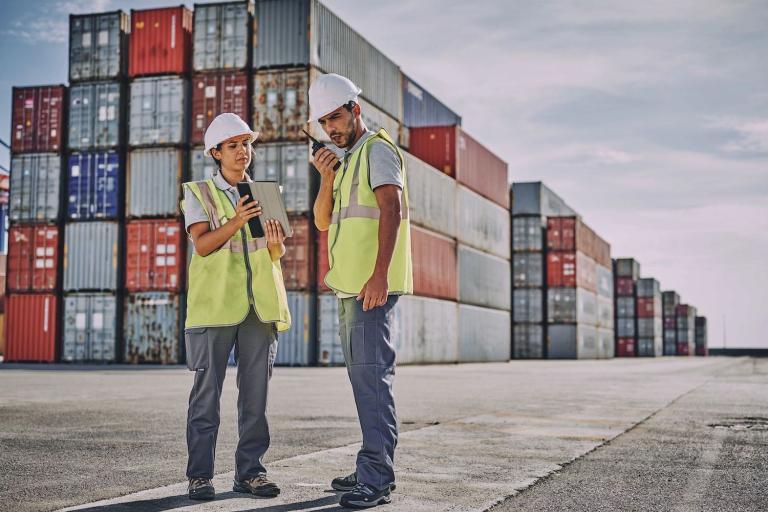 With disruption on the rise, supply chains are facing an ultimatum: evolve or else. Let's take a look at 5 trends that are set to shape supply chains in 2022 and beyond.
Supply chains have never been so crucial. 21st-century consumers depend upon global supply chains for everything they do — from the gas they use to fuel their car, to the groceries they buy for dinner, to the gifts they purchase for the holidays.
Unfortunately, the past year has been marred by widespread supply chain disruption, causing no end of headaches for both businesses and consumers alike. But it's not all doom and gloom. This year's issues have highlighted just how critical it is for supply chains to evolve and adapt going forward — and have led to the emergence of the following five exciting trends.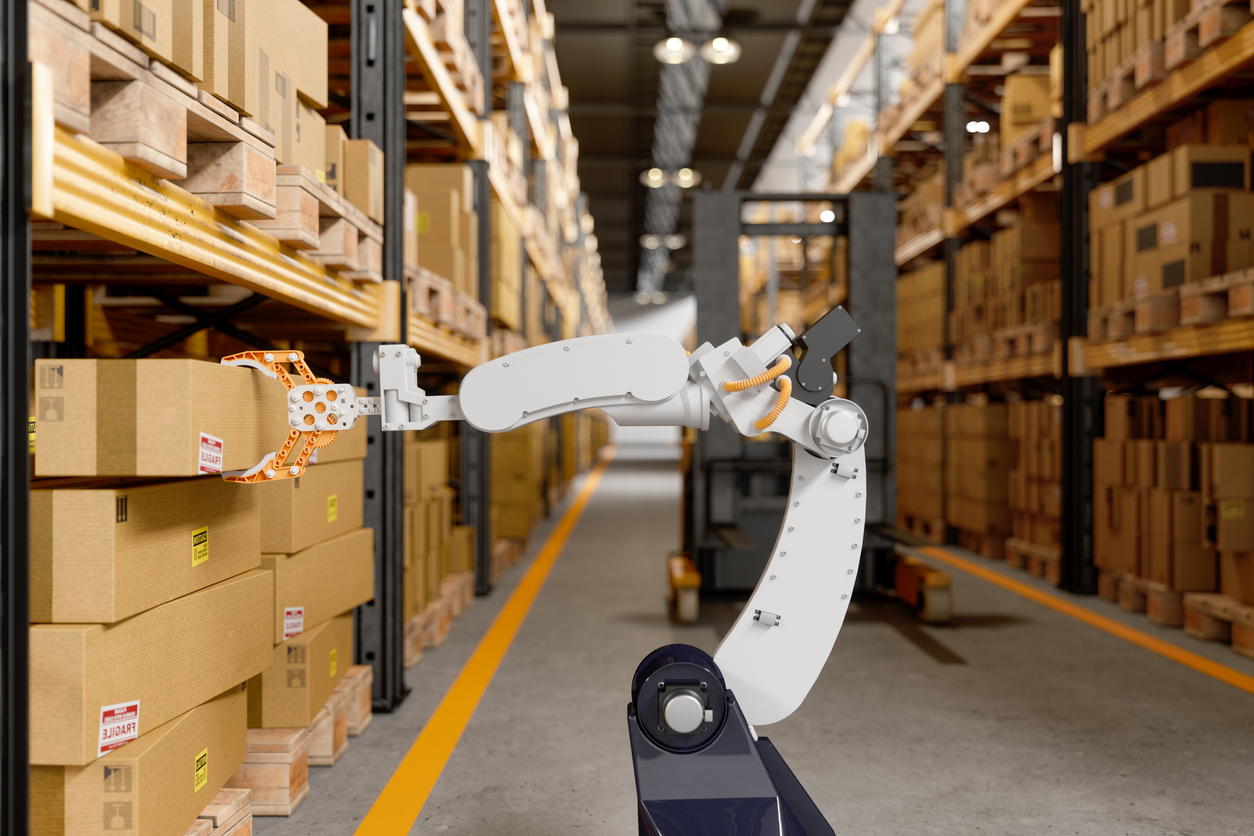 Don't be surprised to see robots playing a crucial role in warehouse operations moving forward.
Increased automation
Widespread labor shortages have wreaked havoc on supply chains throughout 2021 — for instance, there are 400,000 fewer people employed in the US manufacturing industry than there were pre-pandemic.
These shortages also extend beyond the warehouse's four walls. Truck drivers are at record lows in the UK and the US, while some South Korean drivers are reportedly working 90-hour weeks to meet demand.
Organizations have therefore been forced to fundamentally rethink their supply chain operations. Fortunately, the increasing capability (and availability) of automation-based solutions presents an ideal solution.
Take Geek+, for example. This global leader in robotic automation solutions was recently awarded the "Clipper Logistics Supply Chain Innovation Award" at the Supply Chain Excellence Awards for its work with UK supermarket Asda. Geek+ placed sixty robots into Asda's West Yorkshire distribution center, sorting around 2,000 parcels each hour with a remarkable 99.99% accuracy.
Driverless deliveries might soon also be commonplace — though it's yet to be seen when automation will be trusted to take the reins with large cargo transportation. Either way, one thing's for certain: automation will be at the heart of supply chains for years to come.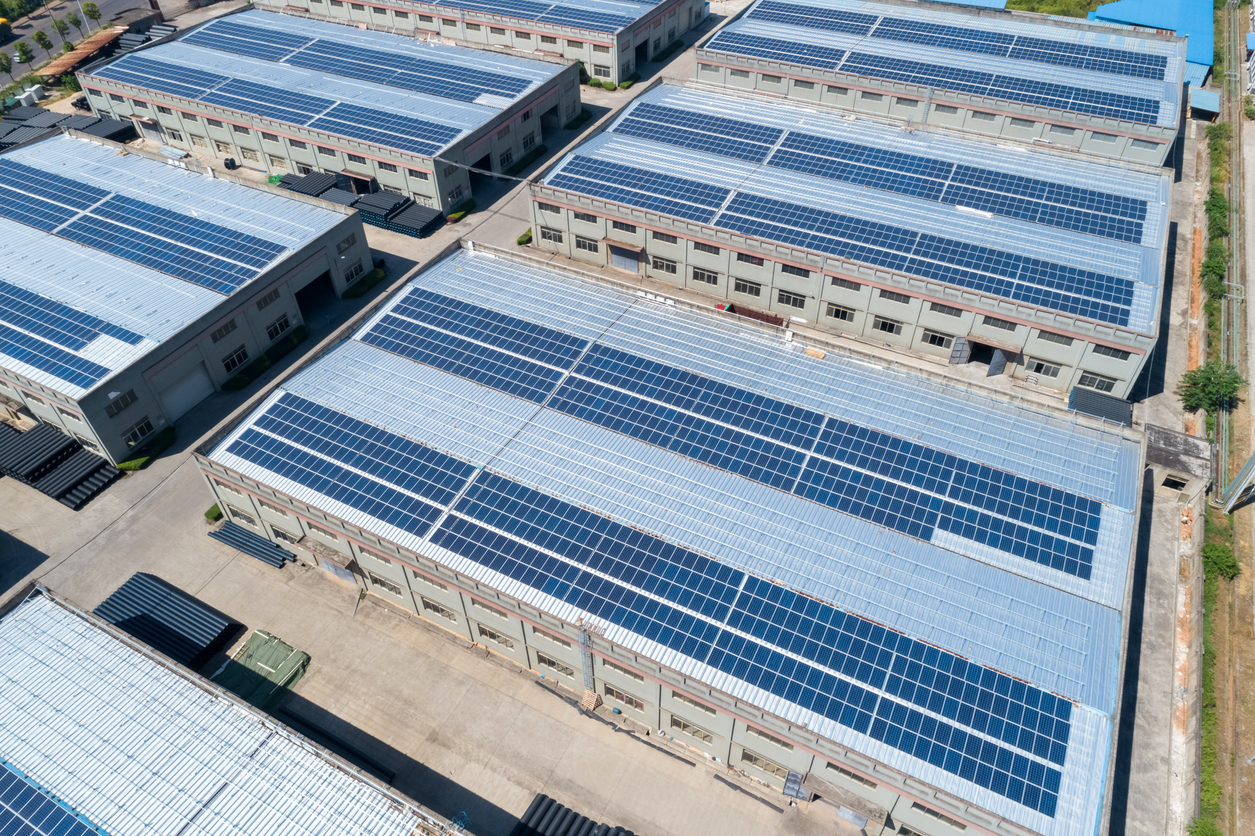 The emergence of green warehouses, complete with solar panels and other energy-saving features, demonstrates organizations' newfound commitment to sustainable practices.
Sustainability-focused supply chains
Consumers are more focused on sustainability than ever before, motivated by the increased frequency of extreme weather conditions, widespread media focus on climate change, and COP26 (among other factors).
In a bid to not only protect the planet but also win consumers' loyalty, companies are investing heavily in green supply chains. Green warehouses have emerged in recent years, built with eco-friendly materials and designed to minimize both emissions and unnecessary waste.
Storing goods in an eco-friendly manner is one thing — but reducing transportation-related emissions is another matter entirely. Fortunately, an increasing number of organizations are embracing green fleet strategies, replacing gas-guzzling heavy goods vehicles (HGVs) with electric trucks.
While they're still pretty expensive, Forbes estimates that by 2030, owning an electric freight truck could be 50% cheaper than if you were to own a diesel truck. Expect to see more and more electric trucks hit the roads over the next few years.
Procurement with purpose
Ethical consumerism, defined as "the practice of purchasing products and services produced in a way that minimizes social and/or environmental damage, while avoiding products and services deemed to have a negative impact on society or the environment", is taking off — and rightly so.
In fact, it's even been reported that the traditional 3 Cs of procurement — cost, control, and compliance — have been replaced by 3 new alternatives: conscience, connectivity, and convenience. This is where location technology can help.
Imagine a consumer wants to buy a bar of Fairtrade chocolate. Location technology can demonstrate that it does indeed come from its stated origin, giving consumers a genuine connection to the source of their conscience-friendly chocolate. What's more, location technology can also be used to ensure the smooth running of the supply chain as a whole — ensuring the final 'C', convenience.
Companies like UCC Coffee, winner of the Kinaxia Logistics Award for Food and Drink Supply Chain Excellence', have recently hit the headlines for embodying this "procurement with purpose" ideology. Not only does UCC Coffee bridge the gap between the coffee farmers it works with and end-consumers, but it has also brought out an 'Orang Utan Coffee' brand to support and promote the Sumatran Orangutan Conservation Program.
Location technology is set to play a vital role
Supply chain disruption has not only frustrated impatient consumers, but it has also left cargo increasingly vulnerable to damage, spoilage, or theft. "Even before COVID-19, visibility was an issue — you didn't know when the package was going to arrive, the condition of it or if it had been damaged. COVID-19 has highlighted the need for companies to change and invest in visibility now," states Dobrina Laleva, HERE Product Marketing Manager.
Fortunately, location technology might just be the answer — providing increased visibility and helping organizations safeguard their assets' security.
HERE Asset Tracking, for example, offers real-time visibility into companies' assets' location, status, and health. "The new advances allow a shipper to detect damages and increase OTIF performance," says Laleva. "They help prevent dead-on-arrival shipments and enable seamless indoor tracking all the way up to the right floor and room using existing WiFi infrastructure," she adds.
HERE Shipment Visibility is similarly beneficial, providing end-to-end tracking for high-value shipments. Organizations can receive updated ETAs at all times which helps them optimize their SLAs reduce costs and improve customer satisfaction.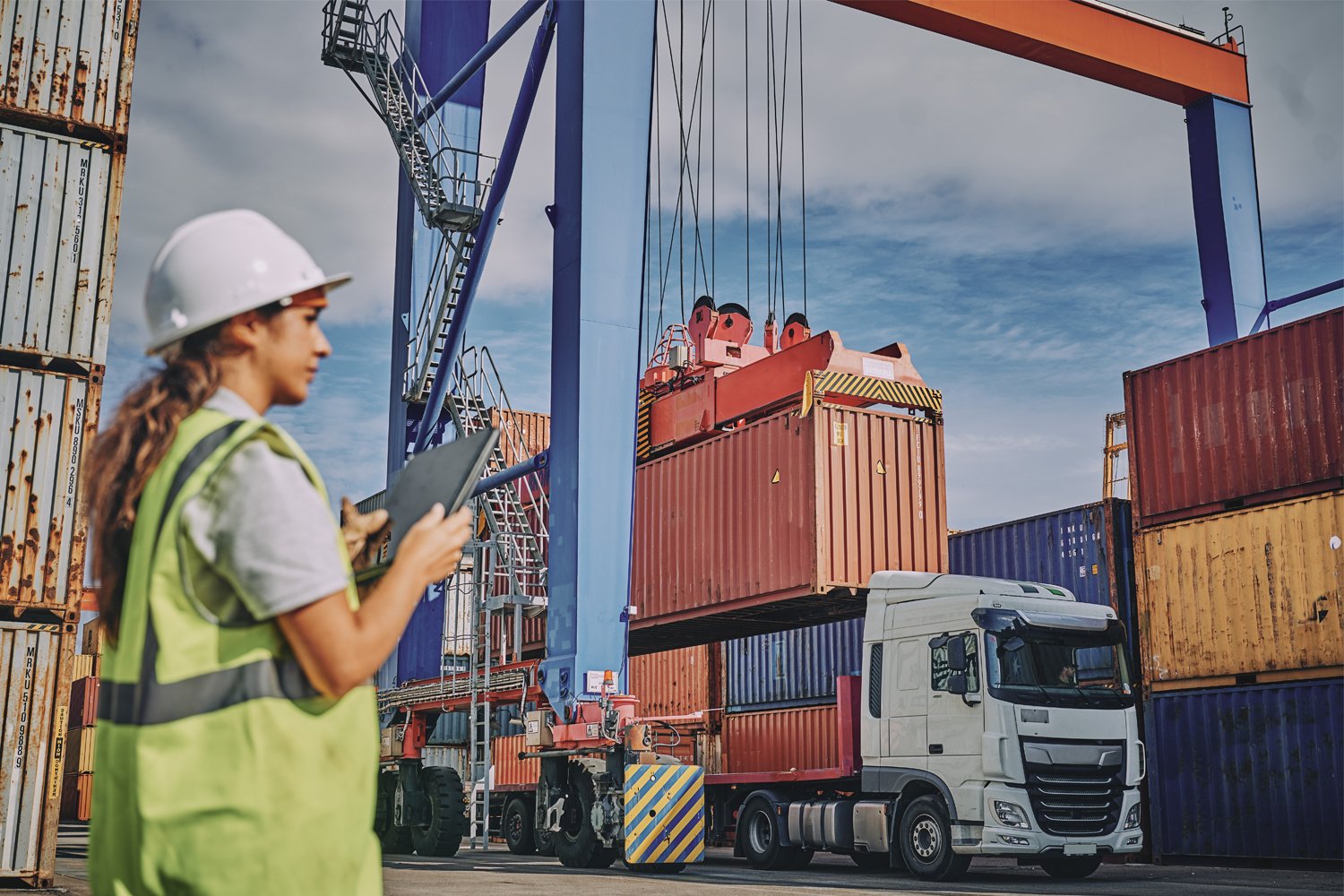 Supply chains are becoming ever-more complex. Companies must therefore leverage location technology-powered solutions to maintain visibility over their assets at all times.
Efficiency will be the aim of the game
Recent BofA statistics show that chief executives mentioned the issue of supply chain glitches 412% more in 2021 than in 2020 — despite the fact that 2020 was itself marred by widespread, COVID-induced layoffs and mass disruption more generally. Unfortunately, this problem doesn't look set to disappear any time soon.
"Supply will likely play catch up for some time, particularly as there are bottlenecks in every link of the supply chain — labor certainly, as mentioned above, but also containers, shipping, ports, trucks, railroads, air and warehouses," adds Tim Uy, Associate Director, Moody's Analytics.
To combat these widespread bottlenecks as best as possible, companies must prioritize efficiency, leveraging solutions that will reduce unnecessary waste, delays, and disruption. Solutions like HERE Yards, for example. This allows organizations to precisely map their entire network of business sites (warehouses, factories, distribution centers, hubs, yards, and ports). They can then use this information to improve inbound logistics, reduce dwell times, miss fewer slots, and lower their costs more generally.
If you're looking to fine-tune your supply chains in 2022, improving their efficiency and resiliency,HERE Supply Chain can help.
Sign up for our newsletter
Why sign up:
Latest offers and discounts
Tailored content delivered weekly
Exclusive events
One click to unsubscribe