Could geolocation technology help make supply chains more traceable?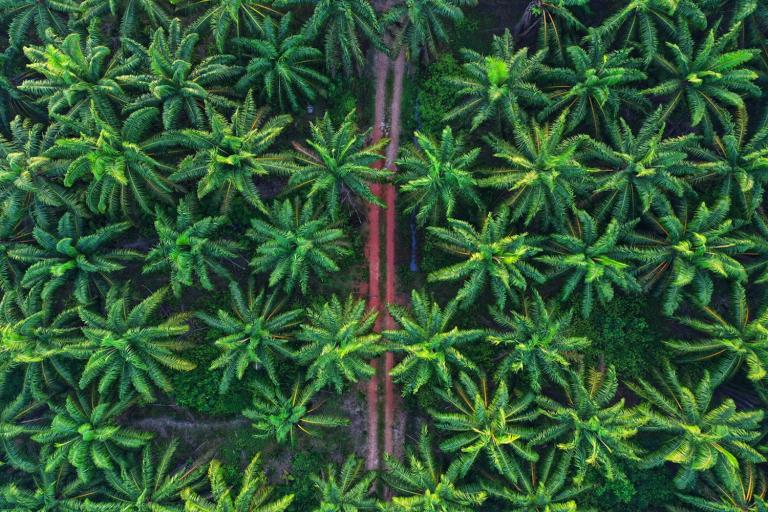 Unilever has teamed up with geospatial experts Orbital Insight to help the multinational trace its supply chain of palm oil better, aiming to meet a deforestation target of zero.
Consumer-goods giant Unilever purchases about one million tons of palm oil every year. It can be found in household name products including Hellmann's mayonnaise and Dove soap.
But palm oil has been linked to deforestation, causing a loss of habitat for some species and provoking wildfires, among other issues. This has led the company to aim to make all its supply chains deforestation-free in the next three years.
The problem is that palm oil supply chains have historically been very hard to trace – and the first mile is the hardest of all.
Overseeing the supply of palm oil on the first mile from estates to mills is a "particularly unique challenge for sustainable sourcing", Unilever's Marc Engel told the Irish Times. "Crops such as palm oil fruit or soy can be harvested from lots of different areas of land, belonging to several farmers, and mixed with raw material from other farms or plantations several times before reaching the mill."
Even the Roundtable on Sustainable Palm Oil, which Unilever is a member of, has been criticized by environmental groups as a form of "greenwashing" which does not fix the problem.
Tracing the journey
The multi-national has teamed up with California-based geospatial company Orbital Insight to tackle this issue. They use a mixture of geofencing, satellite, and other data sources to get a granular picture of what goes on before supplies get to the mills in the first place.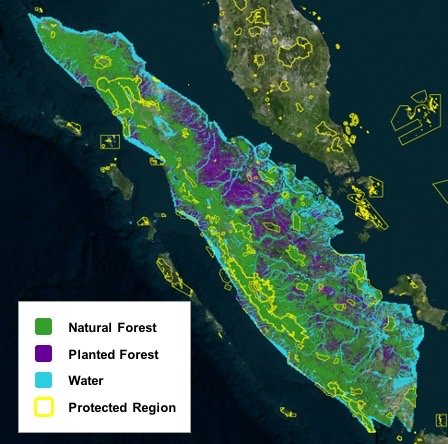 Orbital Insight produces simple visualizations such as this one showing land use in Sumatra.
Orbital Insight's head of marketing Michael Lapides* told HERE360: "We advised them to use cell phone geolocation data, because you're able to get multiple views within a single day of where phones are coming from and going to.
"And those phones are often used by truck drivers that are shipping palm oil, from the plantations to the mills to the refineries and then eventually into the products that go into consumer packaged goods."
So far, they have about 10% coverage of the total number of drivers but are looking at ways to increase this. Orbital Insights collects the data through SDK applications, focusing on latitude, longitude and a time stamp. That then produces a 16-digit device ID for each cellphone, which can be used to build a picture of when and where suppliers are coming from.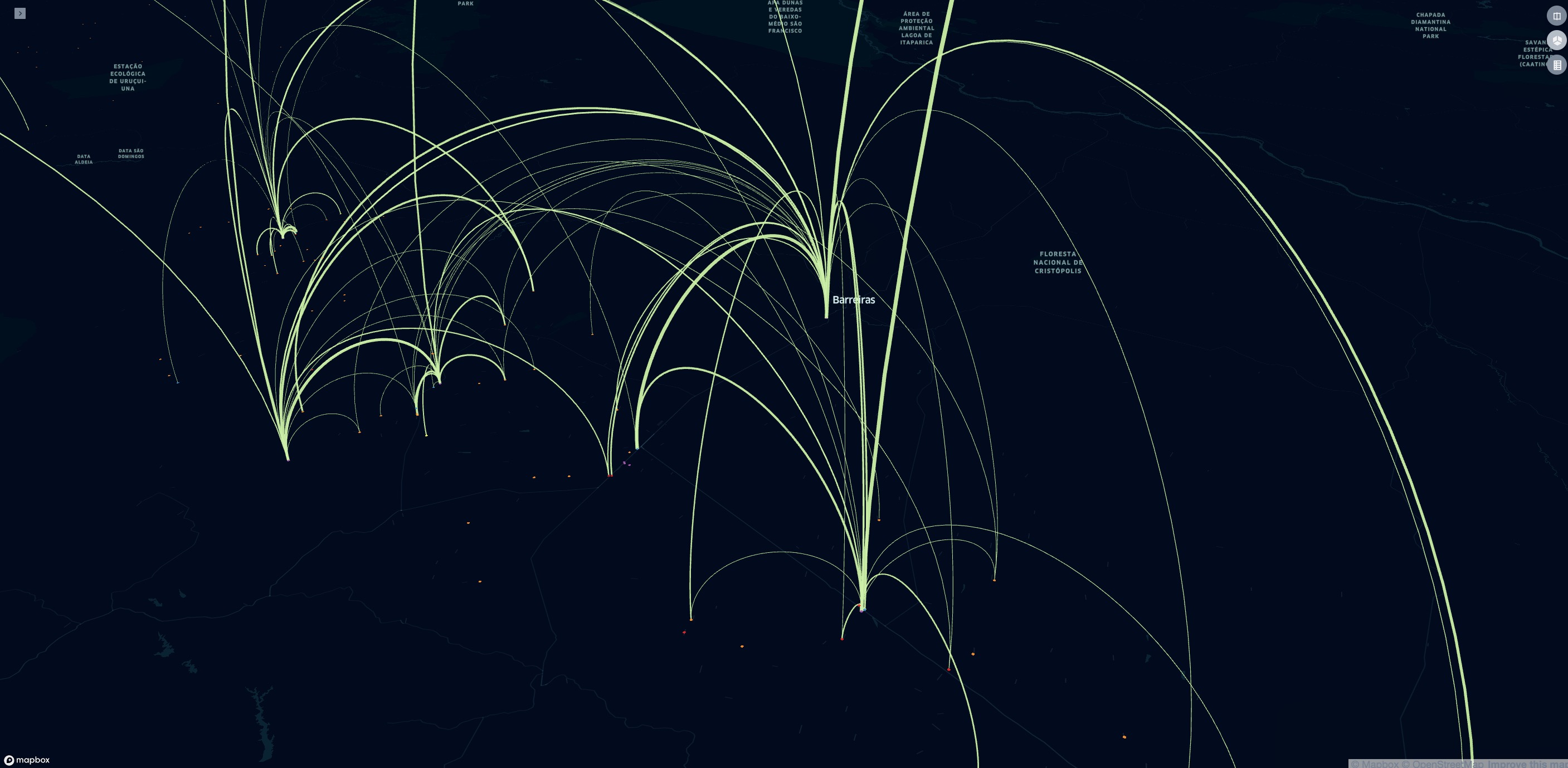 Traceability maps, such as this one showing Brazilian soy supply chains, show which supply farms feed into which warehouses and mills.
Previously, he added, Unilever took an assumption-based approach. They worked on the basis that supplying farms would be within a 50km radius of each warehouse, but the real picture is more complex.
The cellphone data, which is anonymized, revealed that there were many suppliers Unilever had been unaware of previously.
They have used this information to create a traceability map, which shows not only where some suppliers are, but how strong that path is. That means the consumer giant can start to build a picture of how often certain farms are a part of that supply chain.
That information is added to satellite imagery showing locations where there are new roads or buildings, which can be a sign of deforestation. Unilever also works with other data suppliers to get as full a picture as possible.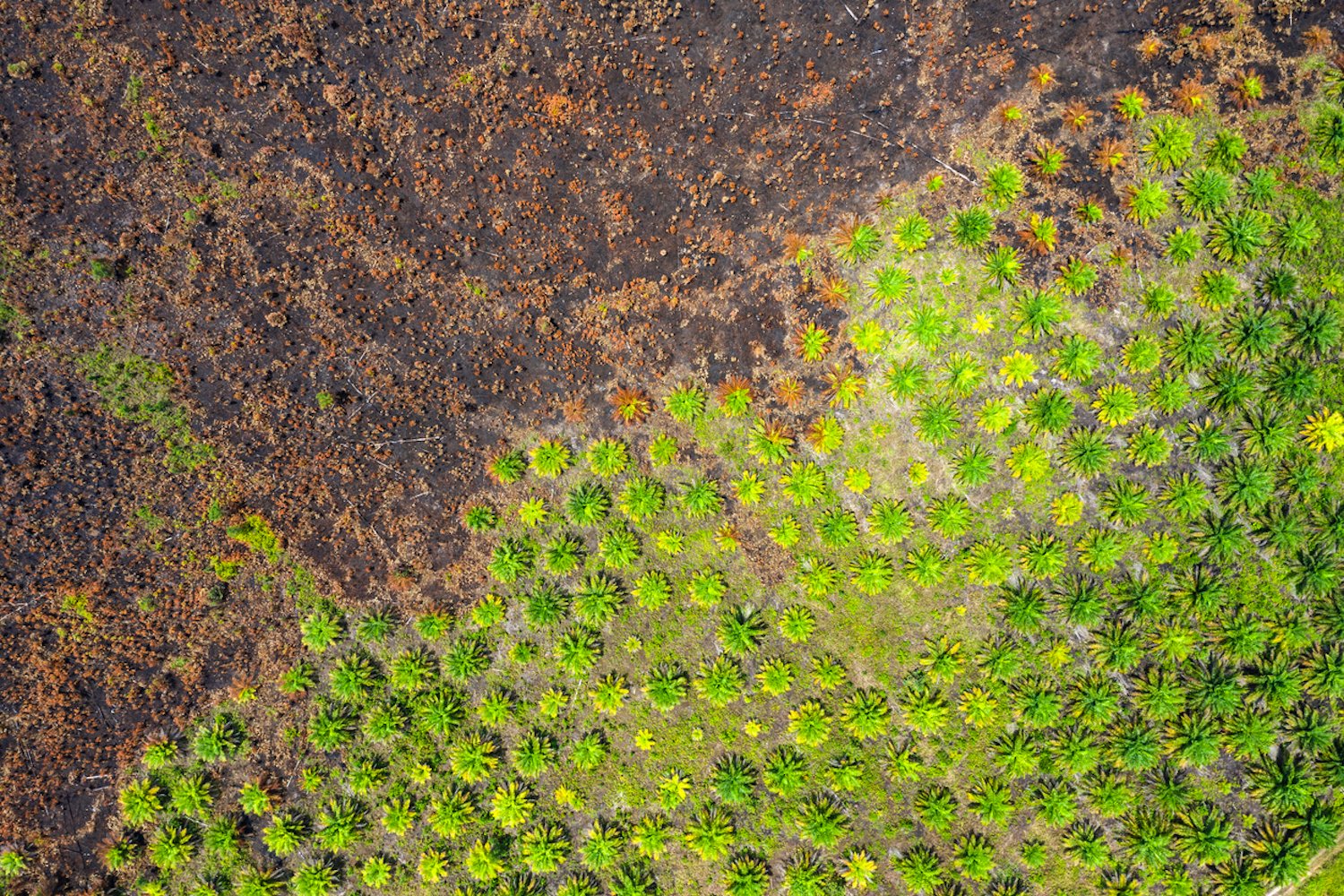 After years of negative publicity, the palm oil industry has been forced
to make supply chains more transparent.
COVID-19 and supply chains
Unilever is not the only company looking for greater visibility in this part of its supply chain. Since starting the project with Unilever, Orbital Insight has had interest from companies who want to know more about their supply chains for furniture and cacao.
The growing clamor from consumers concerned about sustainability is one of the drivers for transparency in supply chains, as is the COVID-19 pandemic.
"When you have a disruption upstream, that is ultimately going to affect your ability to meet your customers' demand.
"So it's almost as important to understand your suppliers' operations as your own in your competitors. And we're seeing a lot of demand for that right now," said Michael.
Location intelligence including detailed map data is key for understanding your supply chain – and that need looks as if it is only set to grow.
Proactively address disruptions to your supply chain with greater visibility. Find out how    
Michael Lapides was interviewed on September 22, 2020.
Sign up for our newsletter
Why sign up:
Latest offers and discounts
Tailored content delivered weekly
Exclusive events
One click to unsubscribe