Your robot is nearby: driverless deliveries and the future of eCommerce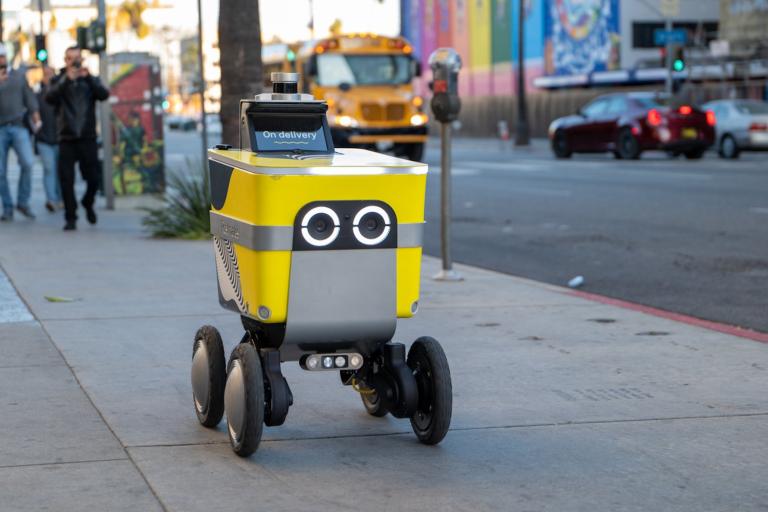 Global eCommerce is booming — yet labor shortages are causing significant supply chain disruption. Could driverless deliveries be the answer?
The world's driverless deliveries industry is on the rise. This is in large part due to the COVID-19 pandemic when no-contact deliveries transitioned from being a gimmicky nice-to-have to a genuine necessity.
With widespread lockdowns and stay-at-home orders, automated food trucks providing zero-contact delivery flourished thanks to innovative players such as Kiwi and Starship Technologies. But when it comes to driverless deliveries, food delivery is just one use case among many.
Statista figures predict that the global automated last-mile delivery market will generate approximately US$85 billion by 2030 — so it's unsurprising that leading organizations are currently scrambling to gain their slice of the pie.
Ryder, an American truck fleet operator, recently invested in Gatik — a self-driving startup — and will work with the company to build a national short-haul "middle-mile" logistics network. The Asian market is similarly primed to capitalize on the future of driverless deliveries after JD.com and Meituan recently partnered with Neolix (an autonomous vehicle start-up) to pilot driverless grocery deliveries.
In the UK, Ocado — one of the country's leading online grocers — has invested £10 million in Wayve, a manufacturer of autonomous vehicles, in a bid to develop autonomous grocery delivery capabilities.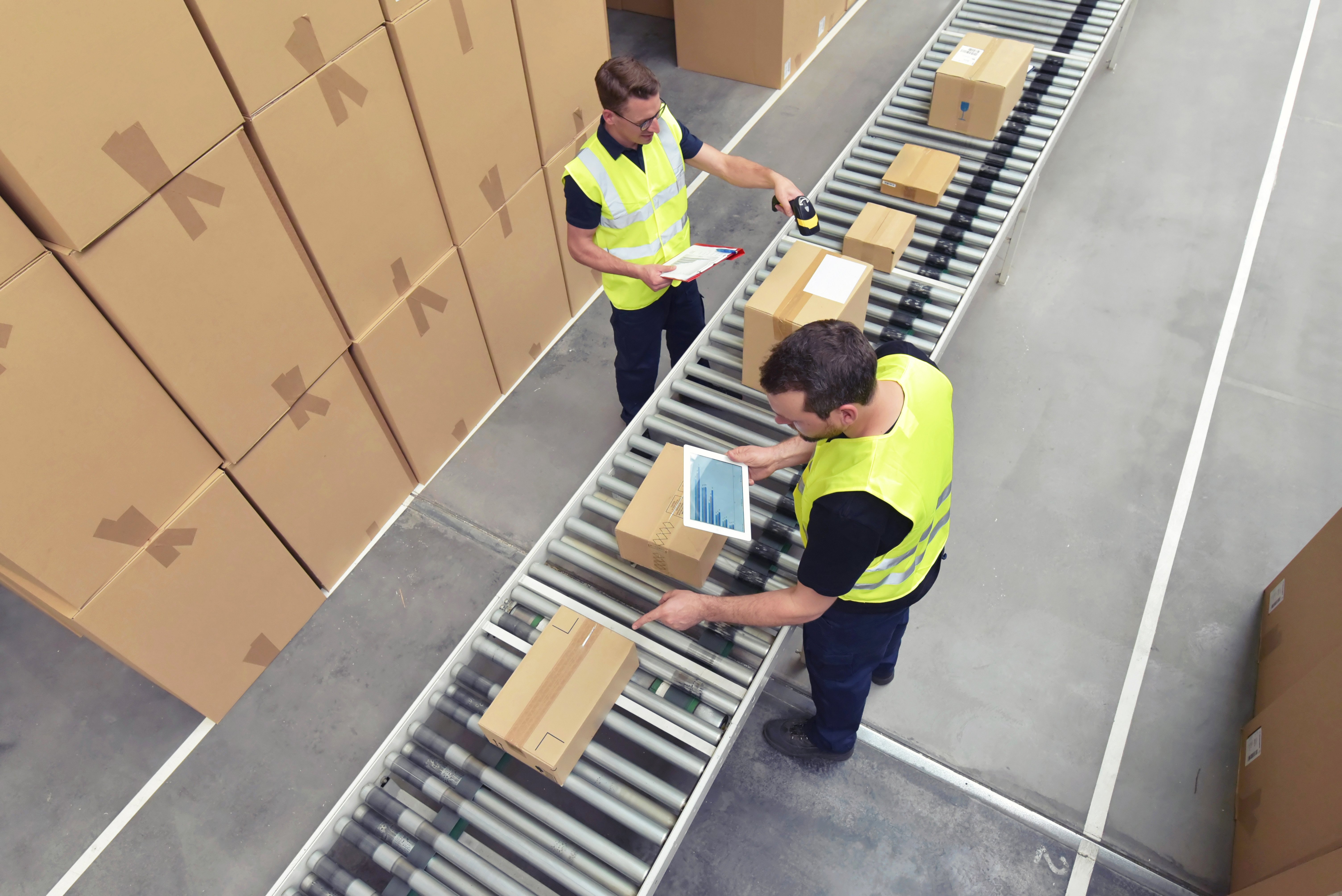 Why are driverless deliveries on the rise?
The driverless deliveries industry lies at the intersection of two related, yet contradictory, trends: the rise of eCommerce and trucking labor shortages.
In case you hadn't noticed, the eCommerce industry is flourishing. Its global market share jumped 45.8% from 2019 to 2021, accounting for 13.6% of all retail sales to 19.5% respectively. McKinsey has even suggested that the US eCommerce industry witnessed a decade's worth of growth in just 3 months thanks to the onset of the pandemic.
But there's a problem.
More people are ordering more goods online — yet the industry simply can't keep up. Despite the fact that 9/10 consumer products organizations are investing in improving their supply chain resilience, global supply chains have been rocked in recent months.
This is in large part due to widespread labor shortages—especially when it comes to truck drivers. The US is short 80,000 drivers, a 30% increase since before the COVID-19 pandemic. Certain estimates suggest that there will be a shortfall of 400,000 truck drivers across Europe (and 100,000 in the UK alone.) In Asia and Australia, some companies are facing a 20% shortage of qualified heavy goods vehicle (HGV) drivers.
It's therefore unsurprising that eCommerce heavyweights are investing in driverless delivery technology. Who knows how long these labor shortages will last, but one thing's for sure: consumers won't stop ordering goods online. Online retailers desperately need to develop supply chain resilience — and what's more resilient to labor shortages than supply chain automation?
Driverless deliveries likely won't be the norm for some time yet, but given the size of their backers—and the size of the technology's addressable market—it shouldn't be long until they're commonplace.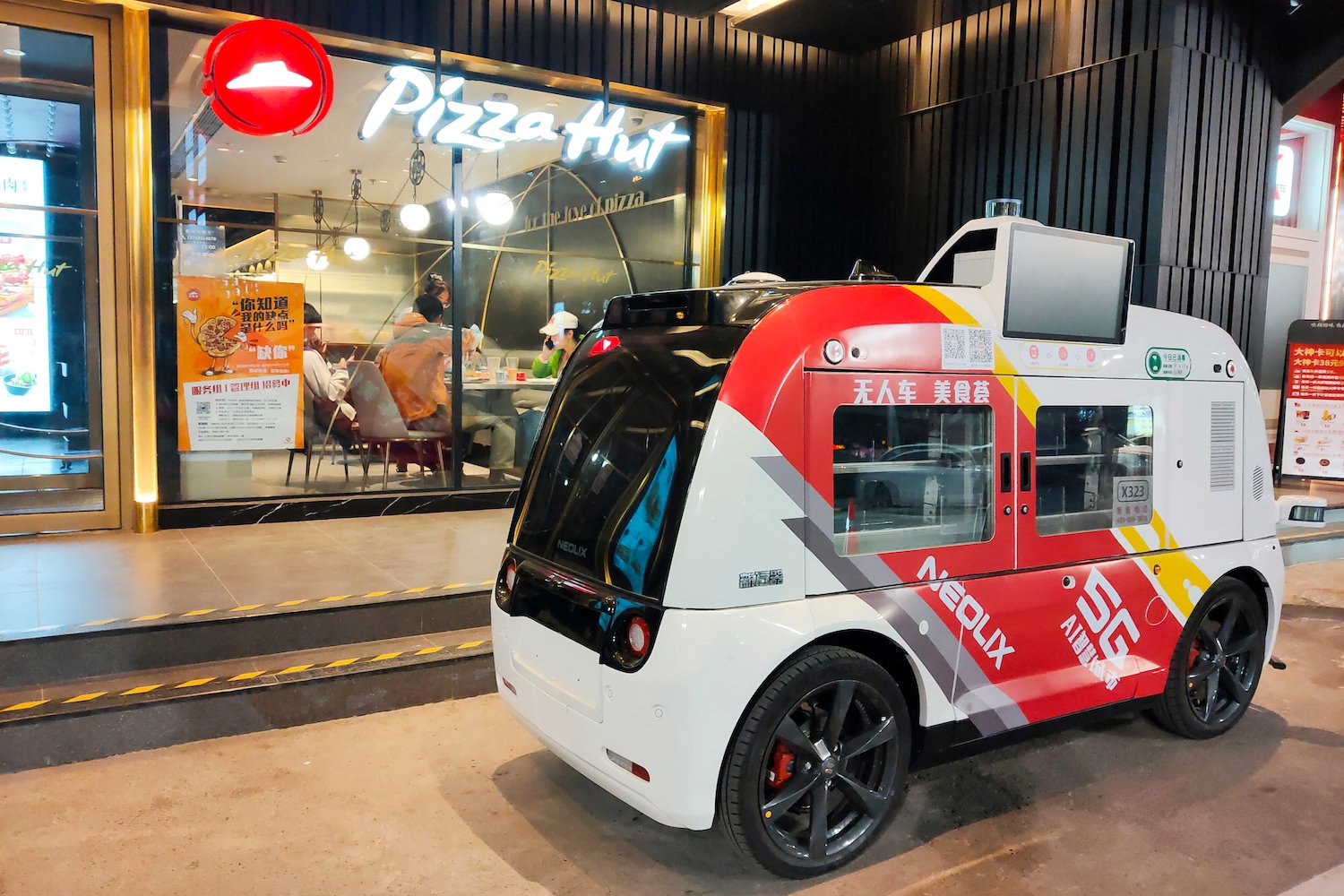 The crucial role that location technology will play
So what's stopping driverless deliveries from being rolled out at scale? Autonomous vehicles can already go from point A to point B—but replacing human drivers isn't just about the brawn, it's also about the brain.
Delivery planning is a complex, time-consuming, and often manual task. According to Alex Osaki, HERE Portfolio Marketing Manager for Transportation and Logistics Applications, "It sometimes takes companies hours to figure out a route for the day."
That's where technology like HERE Last Mile comes in, using industry-leading location technology to automatically plan the best route for delivery fleets. "Now with HERE Last Mile you can simply upload a list of the stops and very quickly it calculates the times between all of these routes," Alex states.
But as we all know, even the best-laid plans often go awry. That's why autonomous vehicles must also be able to grapple with a wealth of real-time location data. This will allow them to avoid costly overruns and ensure that they can be an efficient, scalable solution. HERE Last Mile provides up-to-date data that can be fed into autonomous vehicles, allowing them to bypass any road closures, low bridges, inner-city restrictions, and so on.
By combining this data with rich HD map datasets, such as HERE HD Live Map, autonomous deliveries will have the best possible chance of making their delivery slots on time, every time.
It remains to be seen how quickly driverless deliveries will take over. However, it's clear that their rise will depend largely on the accuracy and availability of next-generation location technology such as HERE Last Mile and HERE HD Live Map.
Sign up for our newsletter
Why sign up:
Latest offers and discounts
Tailored content delivered weekly
Exclusive events
One click to unsubscribe