Smart mobility ground to a halt during COVID-19. Now what?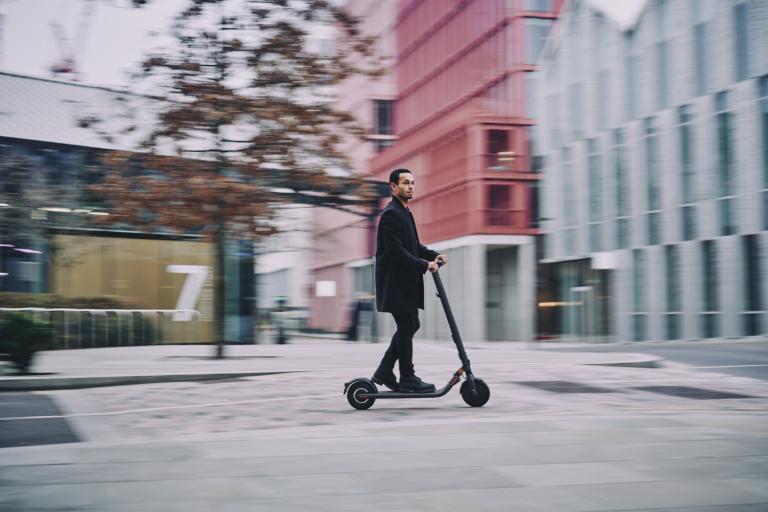 The future of smart mobility is safe, shared and profitable – but how can we achieve this? A white paper from ABI Research has some answers.
COVID-19 had a cataclysmic effect on how people get around cities. Smart mobility operations were not without their challenges before the pandemic, but suddenly people avoided public transportation and there was even a new momentum behind car ownership.
But now that many regions are opening up again, the challenge of making a profit from smart mobility services such as scooters, ridehailing and bikes remains.
The ABI Research white paper — in partnership with HERE — Location Platforms: Shaping the Future of Smart Mobility Services has some suggestions.
Analyst James Hodgson found that location platforms will be a critical component for the pivot required by smart mobility operations if they are to succeed.
"The market is crying out for new capabilities to optimize existing operations, and to deliver meaningful competitive differentiation between providers of broadly commoditized personal transit services," James said in the report.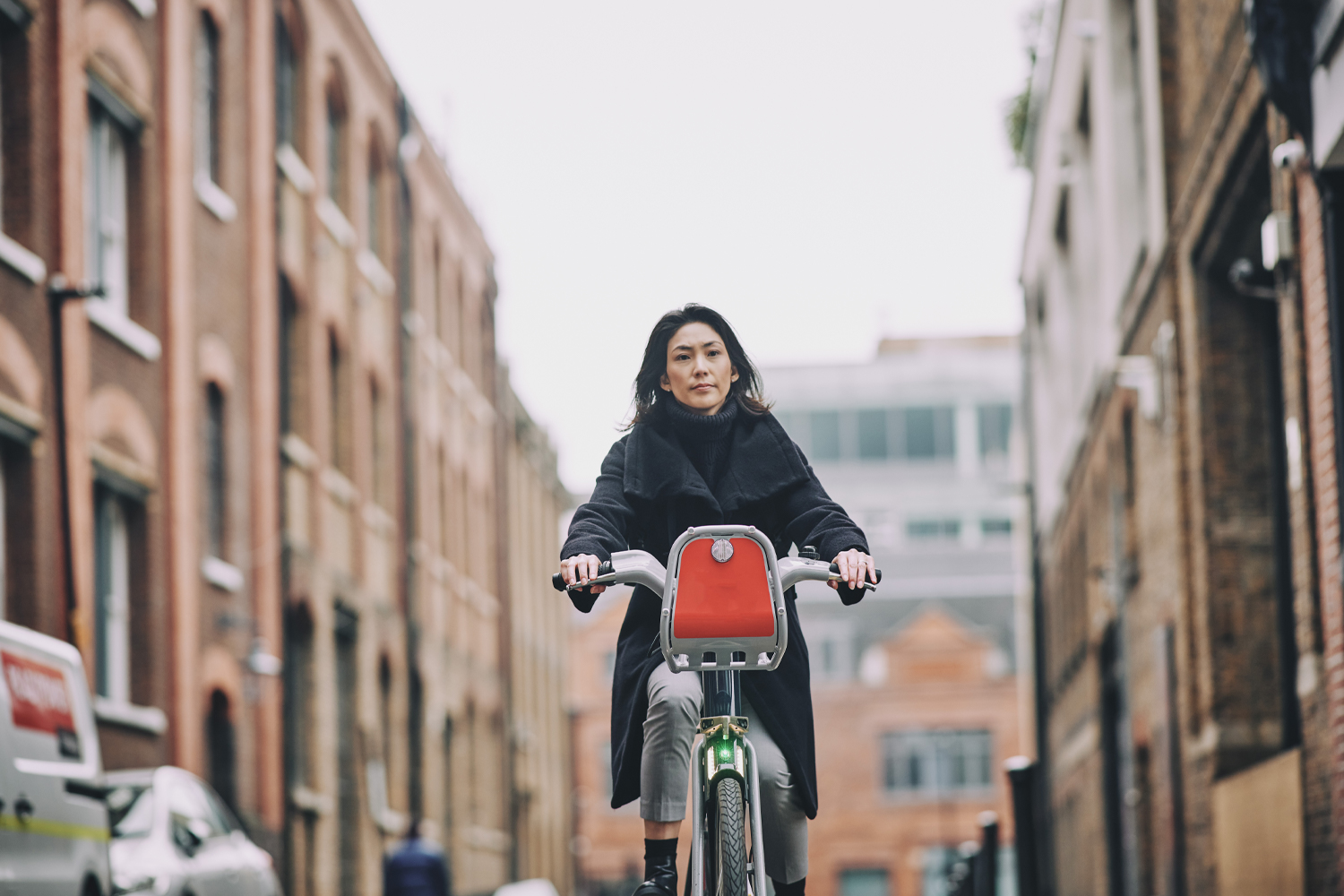 Read more: The truth about two-wheel transport? Bikes and scooters are better with maps
Location, location, location
Ridehailing services were badly affected by the pandemic, as people everywhere stayed at home and avoided sharing space with others.
However, making money from them is hard. Uber claims to have market share of more than 65% in North America, Asia Pacific, Europe, the Middle East and Africa and Latin America, according to the report, but is yet to make a profit.
Ride-hailing companies have often gained market share by reducing prices for consumers or offering greater incentives for drivers. These methods are expensive, however.
Even before the pandemic, many had begun to diversify into transporting goods, food or groceries. The growth rate of Uber Eats in the fourth quarter of 2019 outperformed that of rides by a factor of four.
To take full advantage of this opportunity, ride-hailing companies need extra map attributes including, for example, pick-up points for restaurants and retailer's collection points. They can also remain competitive through a better quality of service, including route optimization and more accurate ETAs.
For example, Lyft uses the HERE search and places database and real-time road closure service to improve the accuracy of ETAs. "The use of HERE Point Addressing will enable Lyft to provide more precise pick-up and drop-off points," James explained.
The proper deployment of a smart mobility service can help nudge consumers out of inefficient private cars, cutting congestion and emis­sions, while intelligent integration with public transit offerings can also help increase the use of public transportation." - James Hodgson, Analyst, ABI Research
Too often, smart mobility options are seen as a destructive rival to public transportation rather than complementing it or integrating with public transit. In some regions, a "Wild West" approach to grabbing market share has led to outright bans.
The ABI paper suggests that location platforms can help. "The proper deployment of a smart mobility service can help nudge consumers out of inefficient private cars, cutting congestion and emis­sions, while intelligent integration with public transit offerings can also help increase the use of public transportation," James said.
For example, customers could be directed to a railway station where they can complete the rest of their trip with a micromobility option such as a scooter. Data analytics can help governments and smart mobility providers understand where new options are needed. A poorly delivered smart mobility service can, on the other hand, cannibalize public transportation. One UC Davis study found that the introduction of ride-hailing services can reduce the use of public transportation by 6%.
A location platform such as HERE platform can help smart mobility services understand location context, and provide the content, services, location tools, analytics and data marketplace that they need to optimize their operations.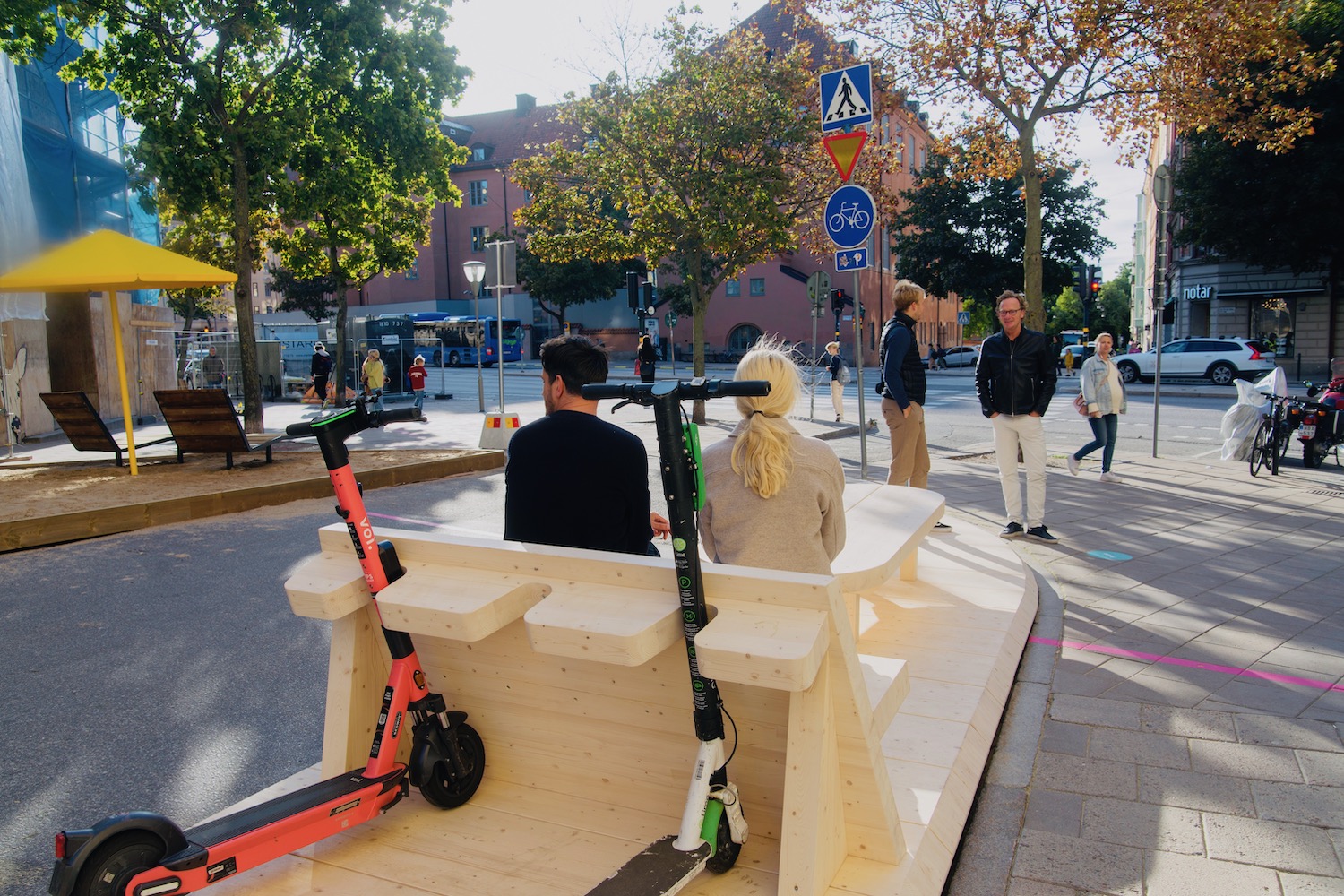 Read more: Sweden's one-minute success story
The role of location platforms
ABI found that smart mobility companies can use global location platforms to expand into new territories and offer new services.
Fleets generate a huge amount of data, which is not only useful for the operator. It can also be an additional source of revenue because of its value in other markets. For example, the analyst James Hodgson points out, data on traffic congestion can be useful for governments who want to analyze the success or otherwise of particular policies.
Using a marketplace such as HERE Marketplace, smart mobility companies can also buy datasets that improve their own services. They might benefit from weather data, for example, to improve their routing in real time.
James said: "In order for the smart mobility market to prove sustainable in the long term, it is critical that his­toric, unworkable market share land-grab tactics give way to more tangible differentiation via route optimization, better ETA estimation, and the addition of multiple on-demand services.
"HERE's loca­tion platform offers a consistent environment in which smart mobility operators can take advan­tage of HERE's map data and location-based services, introduce private datasets to build maps with customized attribution, and apply differentiated business logic."
It is the ability to both develop location assets and scale them geographically that makes the HERE platform the required consistent environment, he added.
Whatever the future holds, smart mobility services are here to stay – and they will be supported by location platforms such as HERE platform.
Turn location data into business value quickly, efficiently and at scale – with the world's #1 location data platform.
Sign up for our newsletter
Why sign up:
Latest offers and discounts
Tailored content delivered weekly
Exclusive events
One click to unsubscribe