2023 in review: this year's biggest milestones in fleet management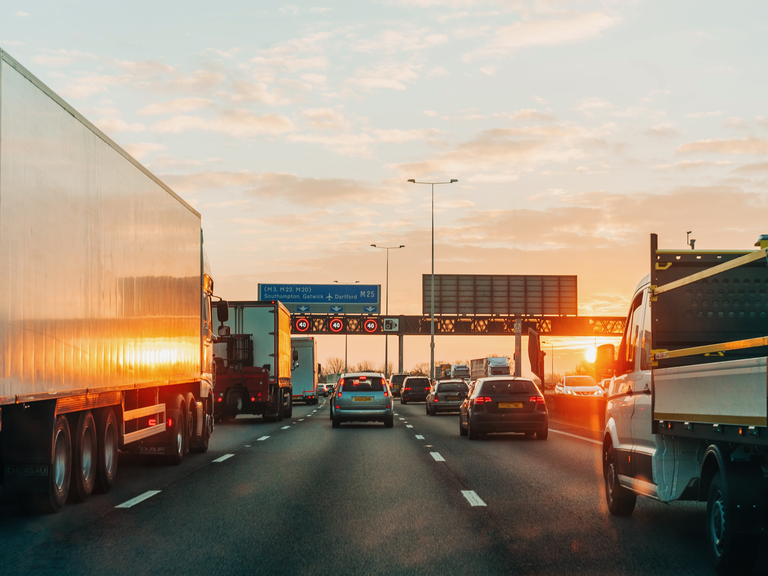 Sustainability is driving innovation for fleets in 2023, but is that what the industry really needs?
2023 has been a big year for fleet management. With an increasing demand for greener freight transport, the rising popularity of e-bikes and the high demand for climate-neutral electric vehicles, sustainability has undeniably been the main driver of innovation. But challenges remain. To find out how the industry adapted to both predicted developments and unforeseeable hurdles, we're exploring four key events that shaped the sector this year.
Could fleets get any greener?
In 2023, sustainability became one of the most discussed topics in transportation. And for a good reason. According to The European Commission (EC), freight transport contributes to 30% of the European Union's carbon dioxide emissions. But change could be on the horizon. 
Reuters reports that the EC plans to introduce new measures that aim to make freight transport greener, aligning with the ambitious European Green Deal and net-zero emissions targets. The proposed measures include implementing a standardized framework to calculate emissions throughout the entire "door-to-door" transportation process.
And that's not all. Electric vehicles are becoming more popular among fleet managers and the switch promises to have a positive effect beyond cost savings and improved sustainability. For instance, driving electric could have the additional advantage of reduced vehicle noise during off-peak times.
But the batteries e-fleets run on make these vehicles much heavier than their internal combustion counterparts, which poses a lot of risk for road damage. To balance the added weight on the roads, the EC also plans to mandate the use of built-in road detectors. This would ensure compliance with weight regulations and adjust the size of heavy-duty vehicles to accommodate the added weight of batteries.
To learn more, our recent HERE360 article offers insights into strategies that help reduce the environmental footprint of fleets and boost sustainability.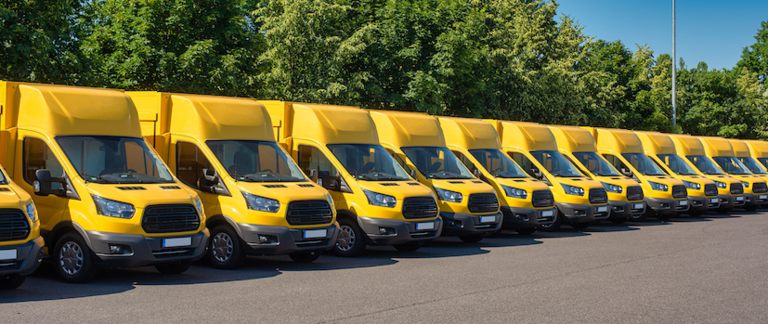 Bikes that deliver
Apart from the increasing number of electric fleets, Germany — Europe's biggest economy and the epicenter of car making — is experiencing another boost in the electric mobility category. Yes, we are talking e-bikes. A greener and more accessible yet equally efficient alternative to cars, the rising popularity of e-bikes reflects a growing shift among consumers toward more sustainable mobility choices. 
According to Bloomberg, electric bikes are breaking through in the region, contributing to reduced carbon emissions and promoting environmentally friendly transportation solutions. They could even eliminate growing concerns over traffic congestion and air pollution.
In fact, e-bikes are becoming so popular that even German automakers like Porsche and Audi are catching on, bringing their own electric bike models to the market. If the trend continues, e-bikes are poised to play a significant role in the future of transportation in Germany and beyond. 
A recent New York Times article states that German bicycle manufacturers, along with their counterparts in France, Italy, and the Netherlands are among the leading e-bike producers in Europe. Statistics seem to agree, with analysts predicting a 4.6% annual growth in Europe's bicycle market as people shift to more sustainable mobility options.
Apart from transportation, e-bikes are also entering the supply chain, with cargo bikes gaining popularity for last-mile delivery in urban areas. Not to mention how great they are for taking your kids to the ice cream parlor.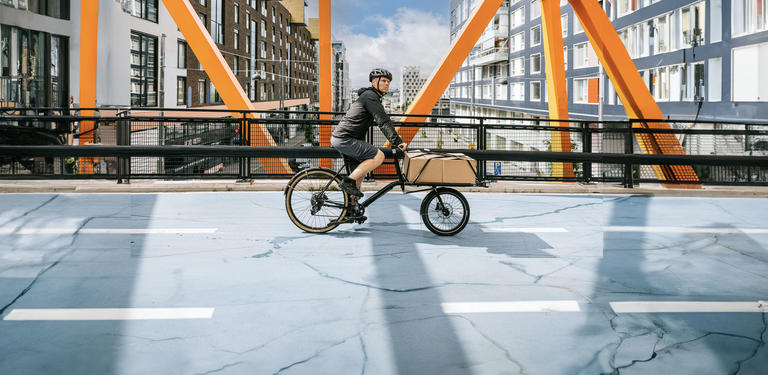 Rain or shine
More sustainability and convenience are great, but 2023 has also brought challenges that call for more robust fleets. Extreme weather events such as storms and heavy rain the world experienced in 2023 had a significant impact on transportation networks, especially in China. 
ABC News and Reuters report that cities in China faced floods and heavier-than-usual storms this year, resulting in road blockages and disrupted railway lines.
These events highlight just how vulnerable transportation infrastructure is to climate change. Weather conditions have a significant impact on route optimization and can affect costs and savings for businesses. Factors such as temperature, rain, and snow can lead to longer routes and increased vehicle maintenance costs. 
The solution? More resilient systems. As the frequency and intensity of extreme weather events continue to rise, the importance of implementing climate adaptation measures is crucial for ensuring seamless mobility and minimal disruptions in the transportation sector.
Earlier this year, HERE360 reported on the importance of considering the weather in route optimization to save time, and money, and ensure efficient fleet performance, even in unpredictable weather.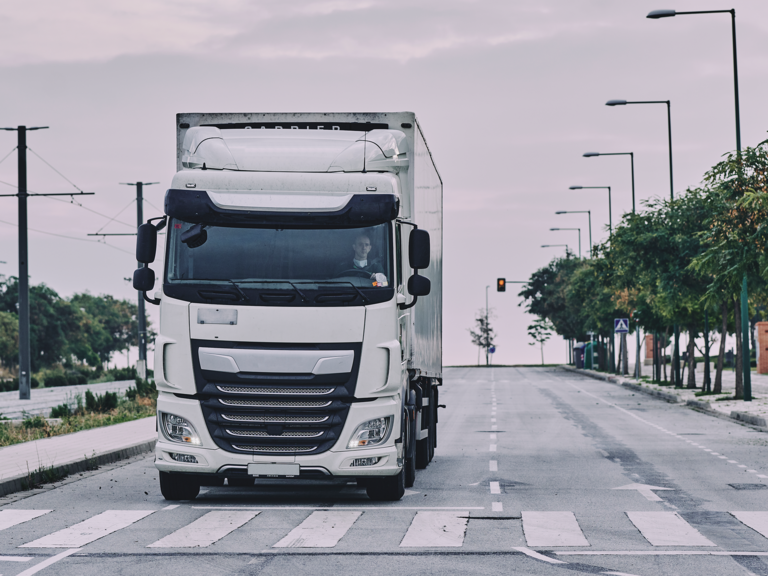 Not your average truck
Extreme weather and climate change are only adding to the urgency of creating more environmentally friendly fleets. In the effort to supercharge the move toward sustainability, the European Union (EU) is taking measures to ensure that cars sold beyond 2035 (and running on e-fuels) are 100% carbon neutral, Reuters reports. According to the proposed regulations, e-fuel cars would be required to use fully CO2 neutral fuels which are produced using captured CO2 emissions.
The draft rules would also establish a framework for car manufacturers to register a new type of vehicle — a combustion engine car that operates solely on carbon-neutral fuels. To ensure compliance, carmakers would need to implement technologies like fuel-tracking devices that monitor the chemical properties of the fuel. By promoting the development and use of climate-neutral e-fuel cars, the EU aims to accelerate the transition toward a low-carbon transportation system.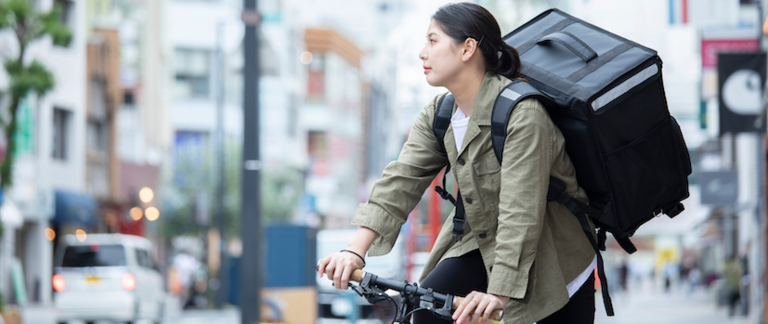 From e-bikes and electric fleets to carbon-neutral cars and robust infrastructure, 2023 has delivered crucial innovations that promise more sustainability, efficiency and resilience for the transportation industry. But it hasn't been without setbacks. Will 2024 see more innovative solutions? We'll have to wait and see.
Sign up for our newsletter
Why sign up:
Latest offers and discounts
Tailored content delivered weekly
Exclusive events
One click to unsubscribe