Routes to sustainability: the mobility trends your fleet needs now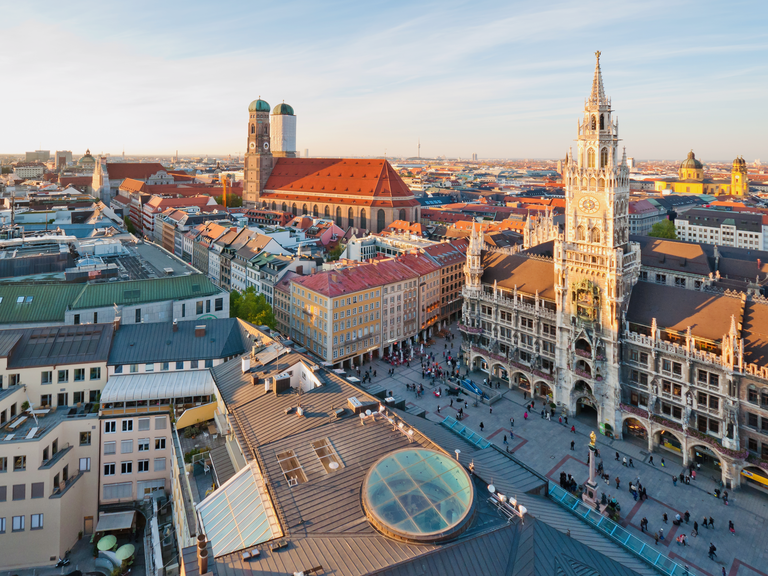 From e-cargo bikes to Mobility-as-a-Service, IAA Mobility has highlighted some of the trends transforming fleet management today. HERE360 takes a look.
What are the innovations shaping the logistics industry that you should know now? At IAA Mobility 2023 in Munich, the transportation of tomorrow is high on the agenda.
Location technology trends that will influence how people and goods move around for decades to come will be on show — and there is much for fleets to take note of. 
HERE360 summarizes some of the key technologies that are shaping the transportation and logistics industry.
Better batteries
Going electric is seen by the solution for many fleets to become more sustainable, and with good reason. But creating electric trucks that can operate well on one charge remains a challenge.
Thankfully, there is a huge investment in improving batteries for electric vehicles (EVs). Several innovations promise to transform this market. Concrete that can charge EVs is an intriguing concept, invented by MIT researchers. A combination of cement, water and carbon black can be turned into a superconductor that can be used to charge EVs.
There are companies who are recycling used EV batteries to further reduce their impact on the environment. And according to some, solid-state batteries have "the potential to become a game-changer" as soon as the technology is fully developed.
At present, they are not stable enough to go mainstream, but evidence suggests they could ultimately last longer, increase range and be charged more quickly than lithium-ion batteries.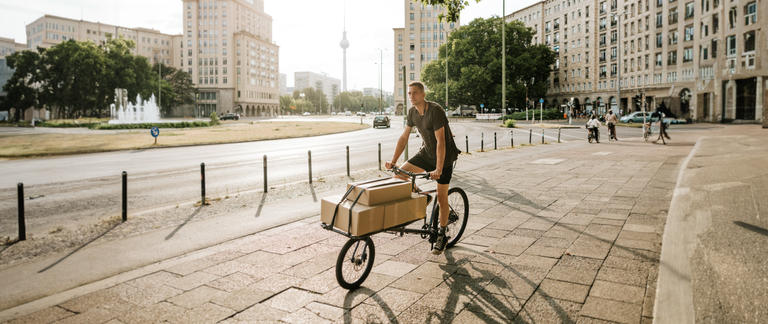 Go for e-cargo
E-bikes have increased in demand for the past few years, both as a way for commuters to get around and as a delivery service. The benefits of e-cargo bikes however are that, just like any other bike, they can coast through traffic and are free to park. Being electric means they can reach higher speeds and be ridden by anyone, even by someone who is not physically fit. 
However, they also have a large space at the front or rear of the vehicle that can be used to carry goods. It is not a coincidence that big carriers such as Hermes and Amazon have turned to the mode of transportation as an alternative to vans. Not only are they efficient but increasing regulation to reduce emissions in cities makes them a "real car alternative" in urban areas, according to IAA Mobility.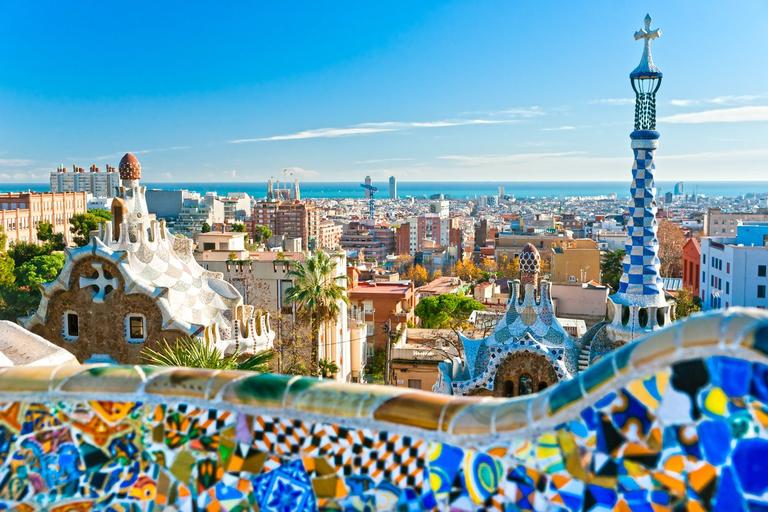 Superblock cities
You've heard about 15-minute cities. What about superblock cities? In fact, the idea is not new. From a concept that started in the 1980s, Barcelona has developed superblocks where neighborhoods are divided up into nine blocks. Within these, pedestrians and cyclists have priority. Motorized traffic is limited to emergency vehicles, those from that neighborhood and of course deliveries. 
All streets within the superblock become one-way, with traffic limited to no faster than 10-20km/h. When there is a two-lane road, one is dedicated purely to pedestrians and cyclists. Public transport and flowing traffic circulate around the larger streets that encircle each superblock.
Barcelona began this approach in the 1990s. Its authorities now say they have had inquiries from around 250 other cities about implementing superblocks there. These include Leipzig, Munich, Melbourne and Stuttgart. Superblocks are already working in Buenos Aires and Quito.
This movement is likely to affect deliveries in several ways. When traffic is restricted inside a superblock, it makes sense to convert to more environmentally friendly transportation modes, such as bikes. Speed limits will also impact journey times. 
The specifics of each superblock city are unique to their location, but some general rules would seem to apply. The trend towards building local hubs, for instance, where goods can then be delivered by ebike or other nimbler means seems set to continue if this is the future of urban planning.
Life in 3 dimensions
3D printing has been discussed for some time, but supply chain disruption resulting from the pandemic highlighted its importance. Why wait for something to be transported across oceans when you could print it yourself closer to home?
With BMW using 3D-printed parts in its i8 Hybrid-Roadster, the technology has officially gone into the mainstream. The technique allows many industries to become more sustainable. For instance, in the construction sector, houses can be built using only the materials needed without any waste. Time to completion is shorter as it all comes from a single, digital pipeline.
3D printing could revolutionize supply chains, as many key components could be manufactured at home rather than imported over long distances. At IAA Mobility, 3D printing as a method of creating new modes of transport is on the agenda. 
Students at ETH Zurich created an e-motorcycle using 3D printers to produce most of the parts. The two-wheeler runs on a new type of twin-hub motor and was developed in just one year. These and other examples could offer solutions to individuals and fleets looking to cut their carbon footprint in the near future.
 
Sign up for our newsletter
Why sign up:
Latest offers and discounts
Tailored content delivered weekly
Exclusive events
One click to unsubscribe