EVs in range: electric trucks – what is holding us back?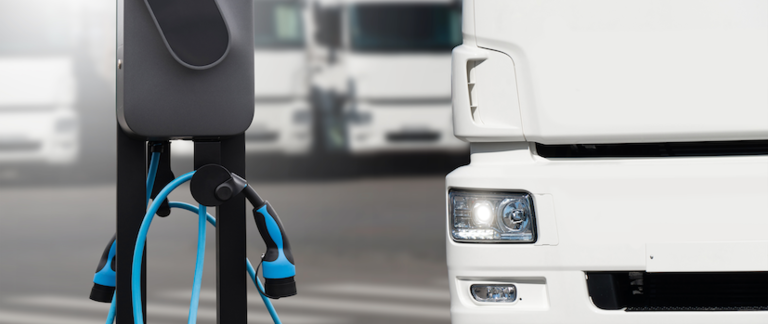 AWS's Head of Transportation and Logistics explains why US fleets have been slow to go electric, and how to make sustainable fleets a reality.
Even though heavy-duty trucks make up just 4% of vehicles on the road in the US, they are responsible for 20% of the transportation system's pollution.
Electrification would be one way to tackle these emissions. However, the road to electric trucks has not been straightforward.
While there have been notable developments in the sector — such as the arrival of Sweden's Volta Zero fleets this year for testing in the United States — there are still many challenges ahead.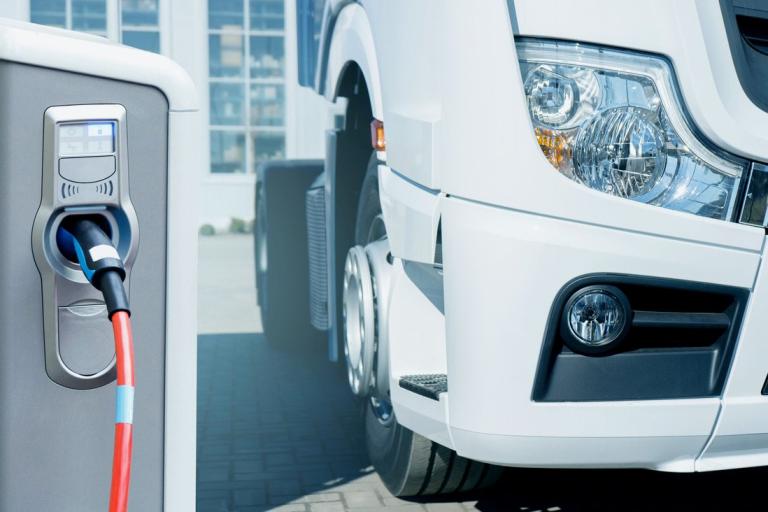 Business benefits
The US Biden administration aims for 50% of all new vehicle sales to be electric by 2050. There are now more than three million electric vehicles (EVs) on the roads and the White House says it has upped publicly available charging points by 40% since President Biden took office.
However, many of these advances are linked to passenger rather than delivery vehicles.
Speaking to HERE360 at the recent transport logistic event in Munich, AWS's Head of Transportation and Logistics Eric Topp said: "The biggest problem we have right now is that everything is designed for the passenger vehicle market when it comes to electrification. The infrastructure isn't there to be able to support it."
He cited a study that came out last year that showed electric truck stops could need as much power as a small town. Some have even warned of blackouts if large numbers of EVs need power at the same time, destabilizing the grid. Significant advancements in charging infrastructure must happen, and fast, if electric trucks are to take off.
Nevertheless, he said, there have been local efforts to increase EV fleets. In California, for example, all trucks bought for use in the state's ports and railyards must be zero-emission by 2024. By 2035, all drayage trucks operating in these zones must be zero-emission. This will have a big impact on the sustainability of the overall supply chain since 40% of containerized goods entering the US do so through the Ports of Los Angeles and Long Beach alone.
However, it will be difficult to incentivize logistics firms and drivers to get on board, Topp said. "The challenge is 94% of truckers out there own 10 or fewer vehicles, and electric trucks cost three or four times more than internal combustion engine (ICE) vehicles and carry half the load. Then you have to build in charging time," he explained.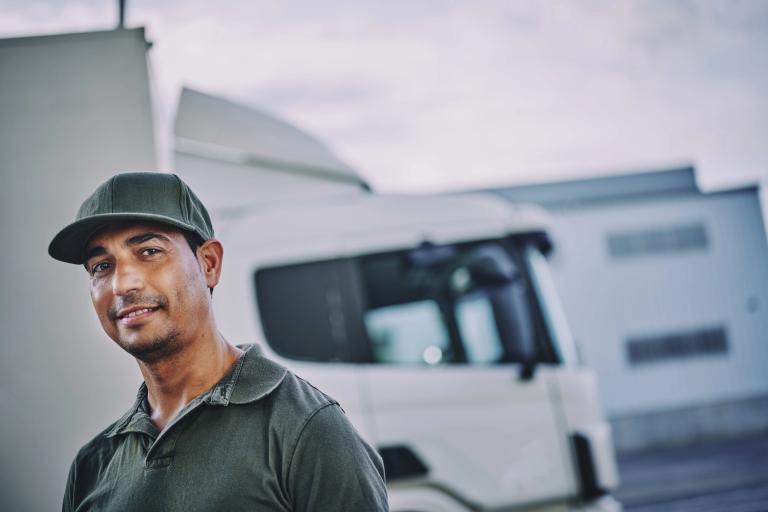 Highway to electrification
The bottom line is it is going to take a long time to achieve electrification goals in the logistics sector, Topp said. Driver shortages and supply problems with the minerals needed for EVs further complicate the outlook.
Sub-sectors of the transportation market will likely electrify first, as part of a phased-in plan rather than an overnight transformation.
He says the transportation industry only tends to change when it is forced to change, a process of modernization that started recently with the pandemic. Many fleet operators are not yet even on the cloud and depend on third-party logistics firms (3PLs) to bring innovation to their industry. However, whether it is sustainability or digitization, the time for change is long overdue.
"It has got to the point of 'transform or perish'," Topp stressed.
Ultimately, these improvements will be driven by the business case for them.
"Globally, you can't introduce sustainability as a government-led initiative for the sake of sustainability. It has to be tied to a business justification that drives the benefit," he said.
Sign up for our newsletter
Why sign up:
Latest offers and discounts
Tailored content delivered weekly
Exclusive events
One click to unsubscribe