Routes to sustainability: cargo bikes are delivering big results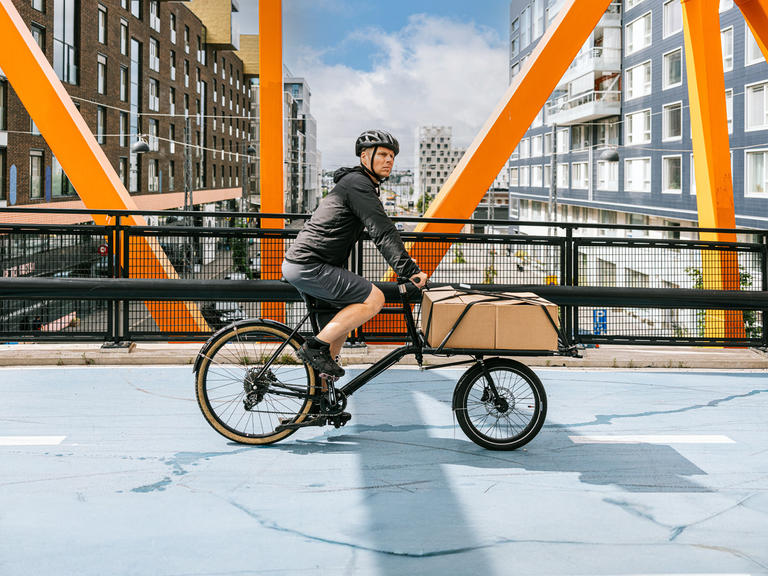 As logistics firms commit to reducing emissions in cities, many of the big hitters are turning to cargo bikes to tackle expensive and tricky last-mile delivery.
Anyone attending the IAA Mobility in Munich this September will hear about the new trend for cargo bikes in cities. 
But while this is a recent switch-up for many modern delivery companies, cargo bikes delivering goods used to litter our streets 100 years ago. 
Conditions may have changed since then, along with consumer demands, but now the bike is back. So what is it about this mode of transportation that makes them perfect for the complex last mile, estimated by some to make up 53% of total delivery costs?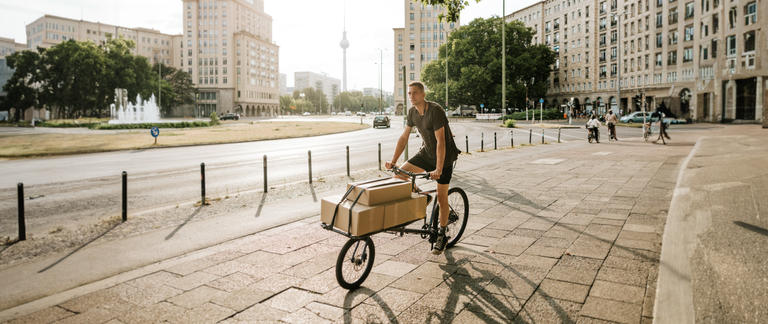 Delivering the goods
Compared to those early days of cargo bike dominance, delivery firms can now struggle to find drivers. Even when new drivers are recruited, they must be trained. 
With cargo bikes, however, anyone can drive them without a license or any kind of insurance. They can get around those narrow, historic lanes that are common in Europe, or deliver to remote customers at the end of winding roads. 
Easy to park and maneuver around pedestrians, cargo bikes can go up to 25mph and go right up to the customer's door in many cases. But unlike the cargo bikes of the 1920s, these vehicles today can be powered by electric motors and make use of smart navigation tools to deliver goods efficiently across cities and towns.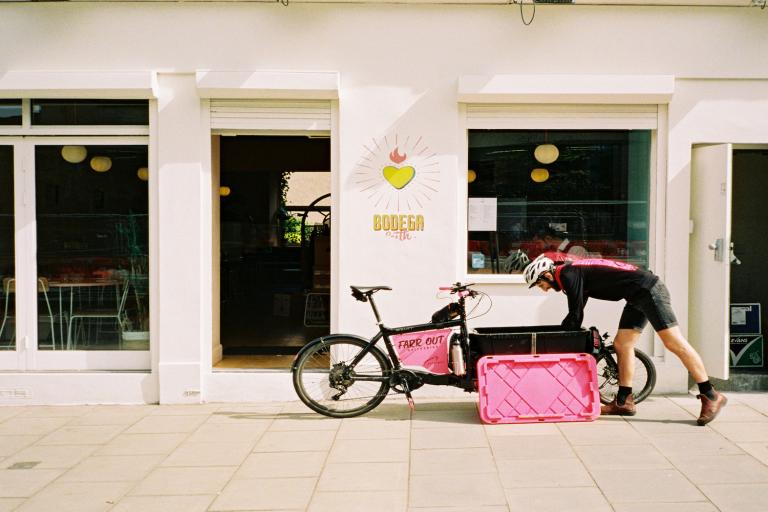 Rolling out
For a year's trial in Berlin's Prenzlauer Berg district, Germany's five largest parcel delivery companies including Hermes, DHL and DPD tested delivery by cargo bike. Up to 11 cargo bikes were on the streets every day. A total of 38,000 kilometers were traveled in the project named KoMoDo, and 160,000 parcels were delivered. After it was deemed a success, the pilot project is being rolled out elsewhere in the city.
In Europe, cargo bike sales increased by 36.3% from 2021 to 2022, according to a survey of manufacturers. And it isn't just in Europe that cargo bikes are hitting the streets. 
In Boston, USA, a pilot project called Boston Delivers is launching in September.
Mayor Michelle Wu said: "The way our small businesses and residents use our city's curbs has changed over the last few years, and we're launching Boston Delivers to explore how to make our streets flow more smoothly and safely for everyone. This bike delivery pilot will support restaurants with an affordable, green and convenient delivery option while reducing congestion on our streets."
The scheme is in part a response to changing habits since the pandemic, which has led to an increase in deliveries in Boston, with associated congestion and conflict between different kinds of road users. It will be a chance to test the changes needed to infrastructure and regulation to make e-cargo bike delivery viable, along with the costs and benefits.
Many such projects are proving successful and are being extended. In the UK, logistics firm Evri has found they deliver goods 66% more quickly than vans in city centers. The company has partnered with Zoomo, which makes one of the largest e-cargo bikes on the market. With a cargo volume of 2,000 liters, a 170kg payload and more than 2m of cargo space, it is easy to see how these vehicles can compete with vans.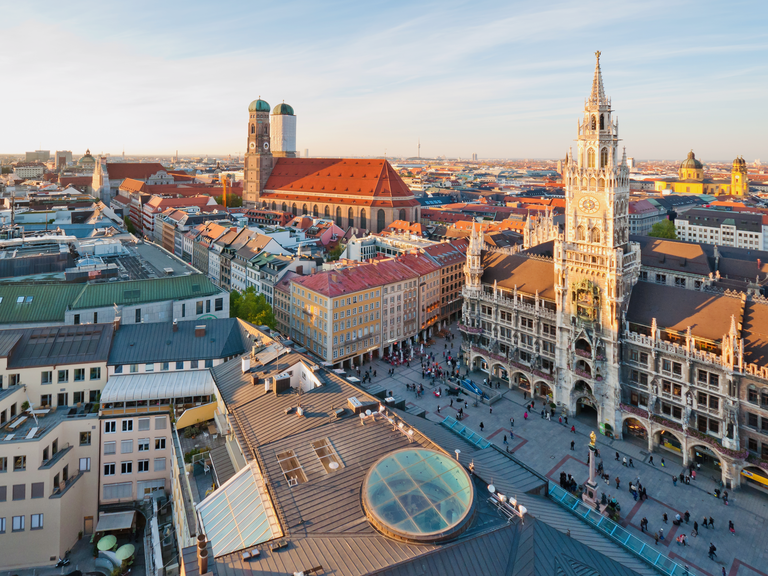 Pedaling ahead
At IAA Mobility, Rytle will showcase its plans to revolutionize the e-cargo bike with its designs based on rickshaws. The firm Rytle is combines e-cargo bikes with patented charging-box systems and urban hubs to create a complete networked system. The white-and-green "Movr" cargo bikes have a throttle starting aid, and there is a model with an inductive (wireless) charging station. The vehicles communicate with the hubs and send their location constantly. The start-up is working on a model based on fuel cells, with the help of the German Aerospace Center.
It may all be a far cry from the two-wheelers of last century, but such innovations are making electric cargo bikes the delivery vehicle of the future.
Sign up for our newsletter
Why sign up:
Latest offers and discounts
Tailored content delivered weekly
Exclusive events
One click to unsubscribe