Why location is the hottest word in Asian-Pacific supply chains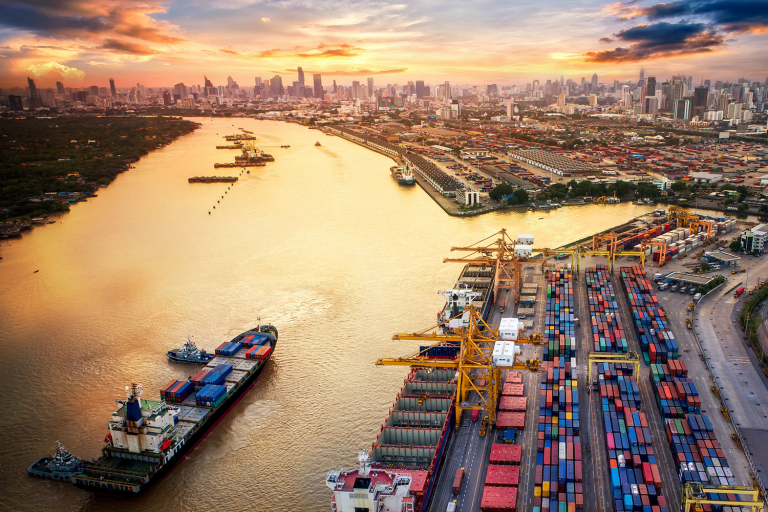 Southeast Asia is booming right now as the region embraces the digital age, but with that comes an opportunity to leverage improvements in the supply chain.
In 2020, the combined GDP of all the countries that make up Southeast Asia totaled US$3.8 trillion. In five years, that's anticipated to grow to more than US$5 trillion.
Geographically, economically and demographically, the region is strategically important in the global supply chain. As businesses gear up digitally for this growth, they must find ways to optimize their supply chain solutions.
"We all know supply chains and fleet have been very much affected by the recent macro-economic challenges, leading to an eCommerce boom and related supply chain shortfalls," says Jason Jameson, Senior Vice President and General Manager for Asia Pacific at HERE.
Speaking at the recent HERE Directions Bangkok 2022 summit, he added: "With the rapid growth of their economies, Southeast Asian countries have seen expanding consumer markets and larger volumes of goods being transported, resulting in an ever-growing need for supply chain solutions."
As transportation accounts for as much as 40% of the total cost of the supply chain, this is one area that is ripe for digital innovation to improve efficiency and reduce logistics costs. And the answer could lie in one simple word — location.
Let's take a look at some of the ways location technology will simplify, streamline and rejuvenate supply chains in Southeast Asia.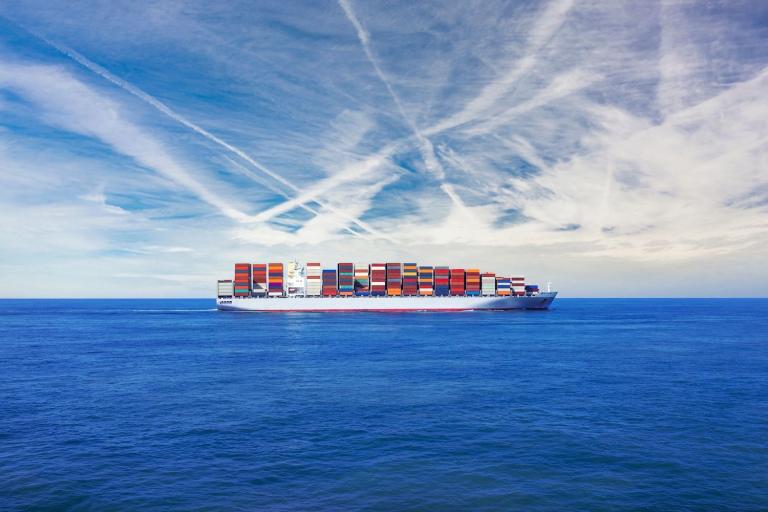 Total supply chain visibility
Complete end-to-end visibility is the holy grail of supply chain management, and location technology is making it a reality.
"At HERE, we see supply chain across the delivery journey, from the first mile to the middle to the last. Historically, we have always looked at these components separately, but enhancements in location have enabled these three separate components to come together as one end-to-end journey," says Jason.
"This includes planning, execution and analytics, for which we have available solutions to enable safer and more efficient deliveries from first to middle to the last. There is no shortage of supply chain and logistics data but the exchange between the different stakeholders and extracting value from it remains a challenge."
As an example, Jason mentions Siemens Healthineers, which uses location technology to know precisely where medical spare parts are at any time. "This can help ensure the right resources are there at the right moment at the right spot to install the spare parts and ensure medical equipment is available for medical procedures."
From real-time monitoring of fleets to accurate multimodal ETAs, end-to-end shipment visibility, both real-time and predictive, is at the core of any supply chain strategy. But it can go even further. With HERE Yards, businesses can map out locations such as warehouses, distribution centers and yards to improve efficiency. "We can support all the way to the right gate and improve inbound logistics and safety while reducing dwell time, missed slots and costs," adds Jason.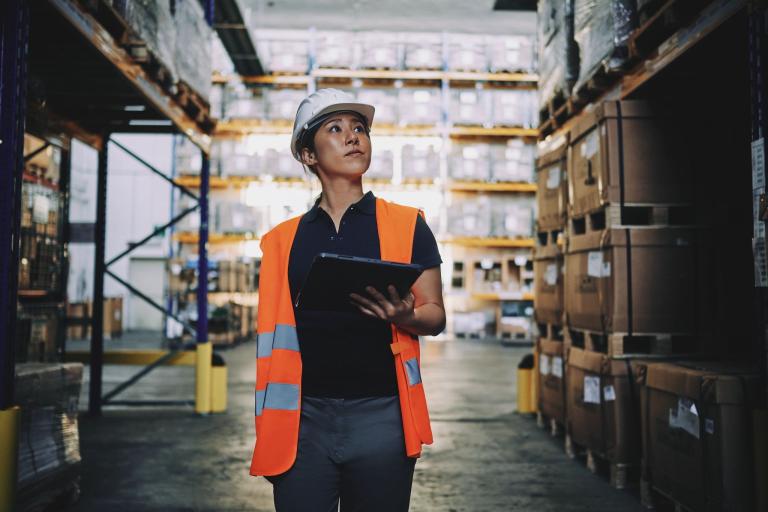 Rise of the last mile
Not only is Southeast Asia's economy exploding, but it's adding new internet users at an unprecedented rate. In 2020, 40 million new internet users were added with 70% of the population now online. The digital economy is expected to be as large as US$300 billion by 2025. Online is very much here to stay.
The pandemic has accelerated this surge in delivery, and Southeast Asia now boasts some of the world's large local eCommerce players and super app providers such as Shoppee, Lazada, Gojek and Grab, as well as large last-mile delivery companies such as FarEye and Locus. The opportunity is massive, not to put too fine a point on it.
"Being able to know when your order arrives has become the new norm. To do so, the 'where' part is critical and this is where location technology comes into play, providing real-time information and accurate ETAs based on fresh and accurate maps and data," says Jason.
"In Southeast Asia, deliveries through two-wheelers are part of the landscape, and often used for the last mile of the delivery, hence the need for precise location indicators to deliver packages at the right place at the ETA."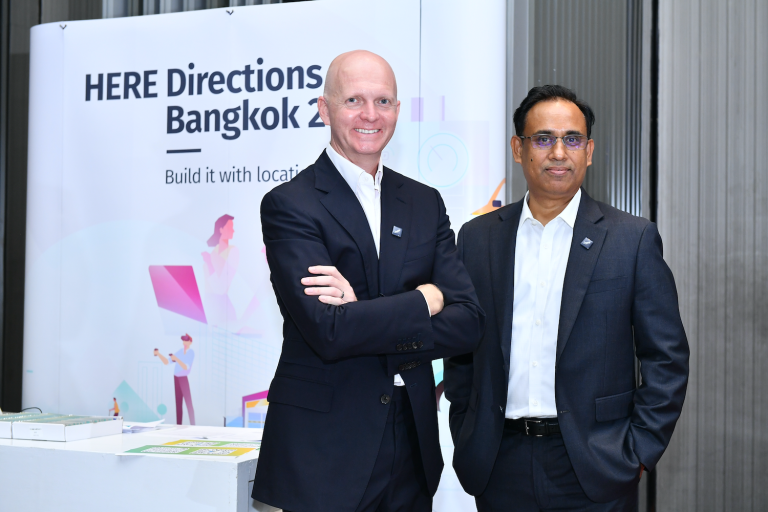 On-demand and in-demand
The supply-chain industry is quickly moving to a more flexible model with fast-shifting demand and supply patterns. Businesses require flexibility and nimble solutions to keep up with the scale of development.
"Location technology can help optimize people, machines, materials and infrastructure by identifying the 'where' and 'when' through real-time location intelligence on top of standard warehouse or yard management systems," adds Jason.
For instance, with warehouse automation, location intelligence generates operational data about the workforce, machines and inventory in real-time, eliminating any blind spots and inefficiencies. This can also reduce the amount of time machines spent idling, as well as improve order-to-dispatch and dock-to-stock times for a more seamless workflow.
"Location intelligence allows companies to create a central unifying layer of data to overcome functional silos across different business units and processes which enables visibility, workflow automation, decision making, stakeholder collaboration and responsiveness," adds Jason.
Making sense of the data
"There's no shortage of supply chain and logistics data," says Jason. "But the exchange between the different stakeholders and extracting value from it remains a challenge."
In an age where we are all connected through, often multiple, devices, we're creating huge lakes of data that have to be waded through. With so much data coming in, and all connected to a location, the businesses that cut through the noise and make the best use of that data will emerge as the front runners.
"Location data is extremely valuable," adds Jason. "Thanks to our 35 years+ experience in mapmaking and data ingestion, processing, and standardization, we're able to help businesses make sense and use of data."
For example, making customized maps is one of our offerings where we're able to combine a company's private data together with HERE Map Data to create a private map tailored to a business' needs. This can also be connected with our extensive range of location services which include routing, search and more solutions.
Sign up for our newsletter
Why sign up:
Latest offers and discounts
Tailored content delivered weekly
Exclusive events
One click to unsubscribe