With location technology, drone business models are impossible to ignore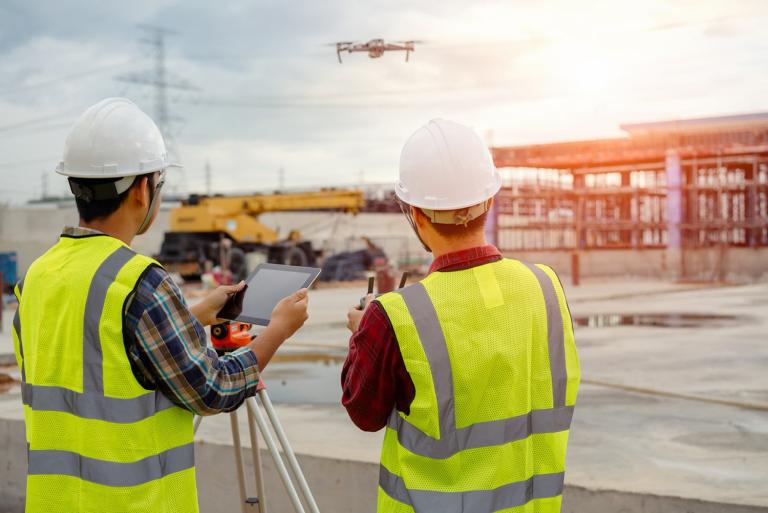 HERE prides itself on innovation. As such, the HERE platform helps industries use location-enabled drones to solve problems worldwide.
No longer just for fun, drones can do everything from assist in map-making, plot areas of the world unreachable by humans, deliver essential goods and curb litter.
Arranged into the most relevant drone-related issues, this article is all about drones and how they've become an integral player in industries worldwide. When combined with location intelligence and HERE solutions, drones can offer better performance and accuracy in the areas of logistics, mapping, and data collection.
In December 2016, Amazon initiated what has become perhaps the most well-known consumer-oriented drone delivery program, Amazon Prime Air. Their first successful, completely human-less delivery clocked in at thirteen minutes, versus their regular Prime delivery option of two hours. Amazon's guarantee proposed any package, up to five pounds, delivered in under thirty minutes or less.
Delivery by drone just makes sense and is now a common occurrence, amongst other diverse uses, in a variety of sectors.
According to Deutsche Bank, drone delivery costs only US$0.05 per mile, compared to US$2 per mile with USPS, or US$6.50 per mile via ground carrier. Drone deliveries take a fraction of the time to complete and they're environmentally friendly, drastically cutting carbon emissions.
This is the reason that Amazon, UPS and Dominos Pizza (amongst other brands) went through rigorous testing and mock scenarios to rule out possible pitfalls, such as: How easy is it to take down a drone mid-flight? How best to control drones? How safe are they after hundreds of hours of use? And what happens if a battery fails mid-delivery?
To get drones into the air and safely onto people's doorsteps, government regulation was required. Traffic control rules and guidelines that address the various ways drones could threaten public security were needed before even the biggest brands could launch their services. Also, without official regulation, drones could collide en route in addition to the possibility of over-crowding air space.
One of the ways to prevent air collisions and gain better control is through location-fueled solutions like geofencing. With HERE Geofencing, drone operators can partition a section of airspace in a decentralized way using blockchain technology, in addition to defining other areas by a centralized organization. For example, certain geofenced air spaces would be designated for emergencies only or "no-fly zones" like airports. In residential areas, geofencing can limit the times of day drones are permitted to fly due to noise or safety concerns.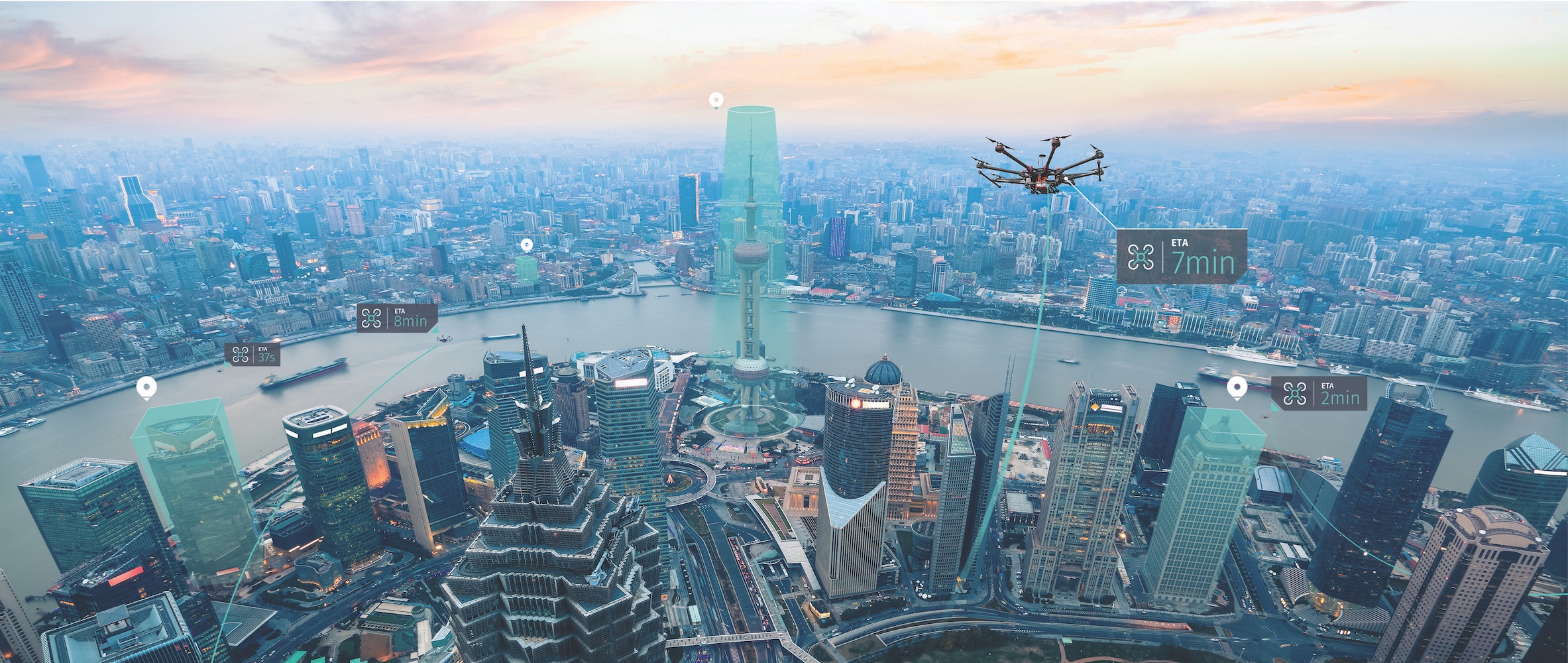 Mapping the skies
Recognizing the need for air governance, HERE and Unifly joined forces in 2018 to help make flying drones safer by mapping drone airspace.
The growing popularity of hobby drones and now, drones for the delivery of essential goods and last-mile services, highlighted the challenge of managing air traffic in low altitude airspace. Drones need to take into account obstacles including buildings, and people's privacy.
For autonomous drones to operate in a safe and predictable manner, the operators needed access to accurate data sources. Interoperability standards were also required. To help fulfill these needs Unifly and HERE developed 3D airspace maps for drones. Drones are already being used to transfer medical aid for COVID, and help in natural disaster recovery, advanced maps like these will encourage more industries to use drones as the information will make flying drones safer.
In 2020, HERE also supported FLYNEX, a leading drone technology company founded in 2015 in Leipzig, Germany. FlyNex (a HERE client) is using HERE 3D tools to map uncharted lower-airspace space for the first time in 3D.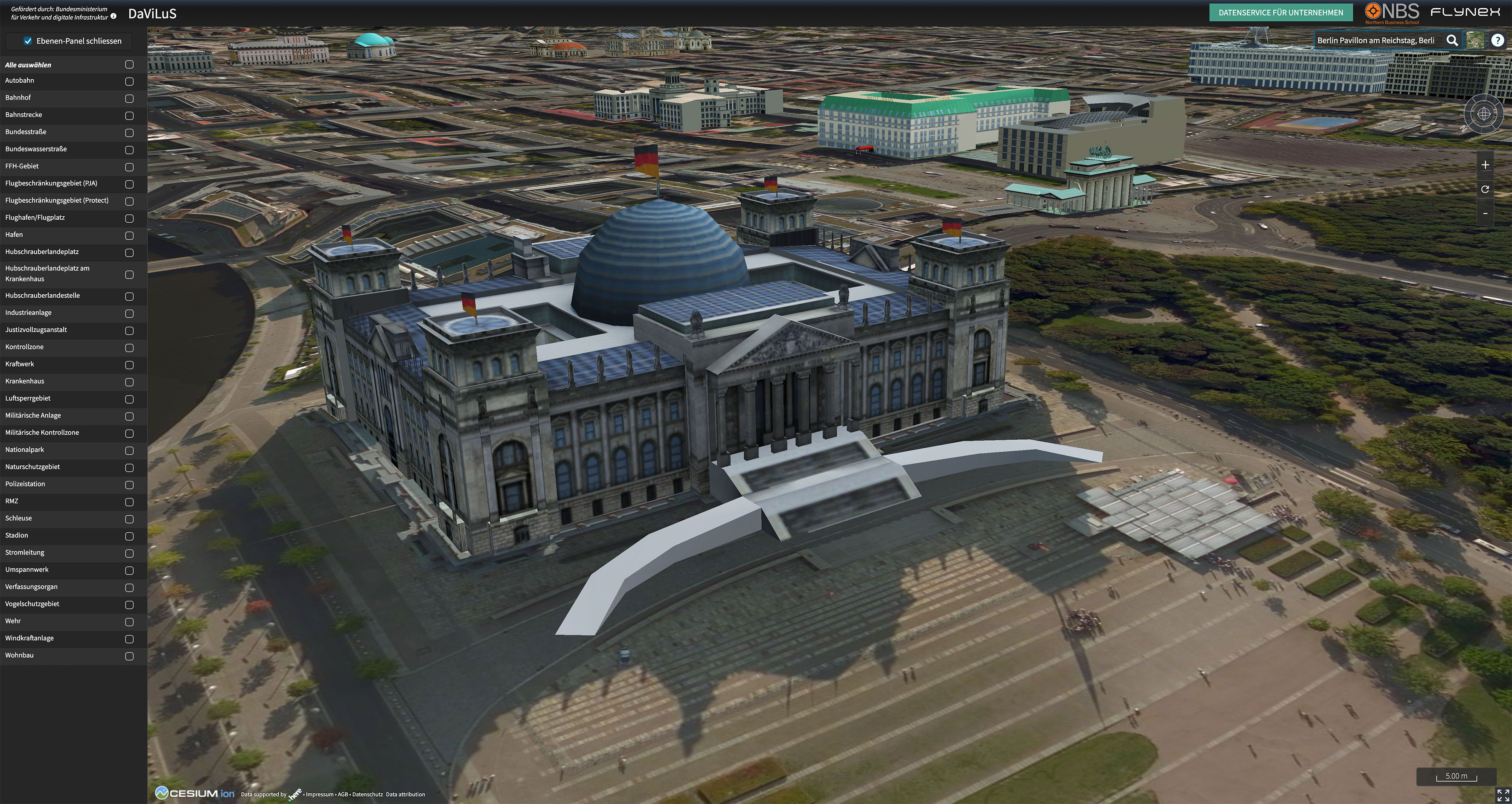 And while mapping for drones is crucial to operation, drones can also help make maps better.
For example, making precise maps of Africa's quickly expanding urban areas is challenging for local governments, planners and agricultural experts. Drone technology can help by providing high-definition location info and real-time map data across the continent.
Satellite imagery isn't clear enough in certain climates due to cloud cover and its tendency to be low-resolution. By putting drone tech in the hands of the communities (see the Zanzibar Mapping Initiative), both expense and resolution problems are solved.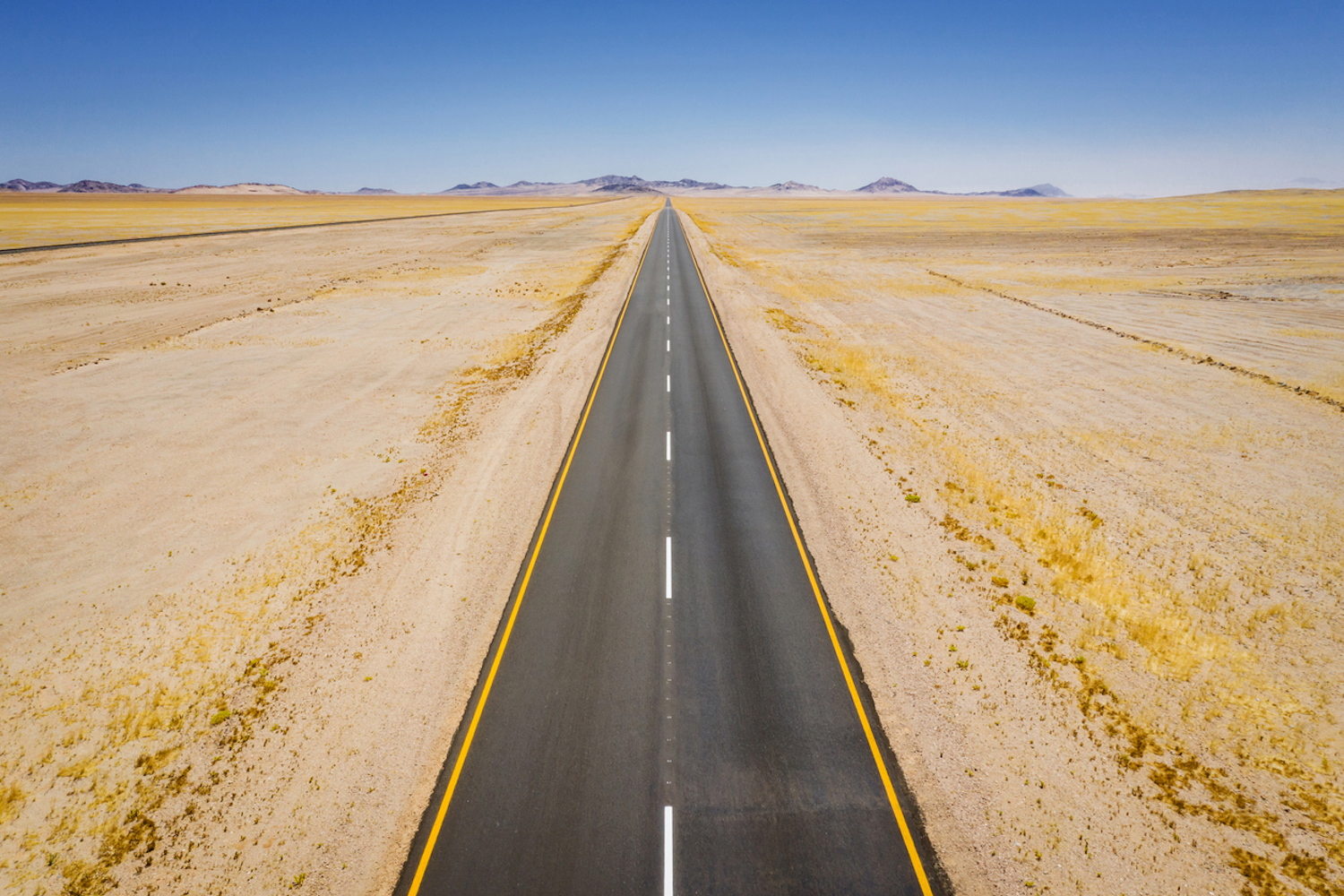 Assisting emergency response
In 2020, with the onset of the COVID-19 virus, drones were used with astonishing frequency to offer contactless delivery of important goods to people under shelter-in-place regulations. Location technology supported this service.
For example, in Canada, First Nations communities far from major centers received important supplies via drones. Australia and rural Ireland did the same. In America, CVS and UPS employed drones to transport medical prescriptions to a retiree community in Florida.
Enabling drones to deliver medical supplies first happened in 2019 when a kidney was delivered to a transplant patient via drone. The result of a three-year collaboration between engineers, physicians and researchers at the University of Maryland and the Living Legacy Foundation of Maryland (a non-profit organization), the successful delivery was a milestone and forecasted the potential for drones to improve medical services.
Later that year, an American startup called Zipline created a program in Ghana to increase access to medicine via drone delivery. The brand is working with the Ghanian government in overseeing the operation of thirty drones across four distribution centers. Offering hundreds of drone flights each day, Zipline helps distribute vaccines, blood, medication and other supplies to 2000 health facilities. Now nicknamed "flying doctors", these tiny life-saving messengers are supporting medical centers and communities in rural, hard-to-reach and remote areas around the world.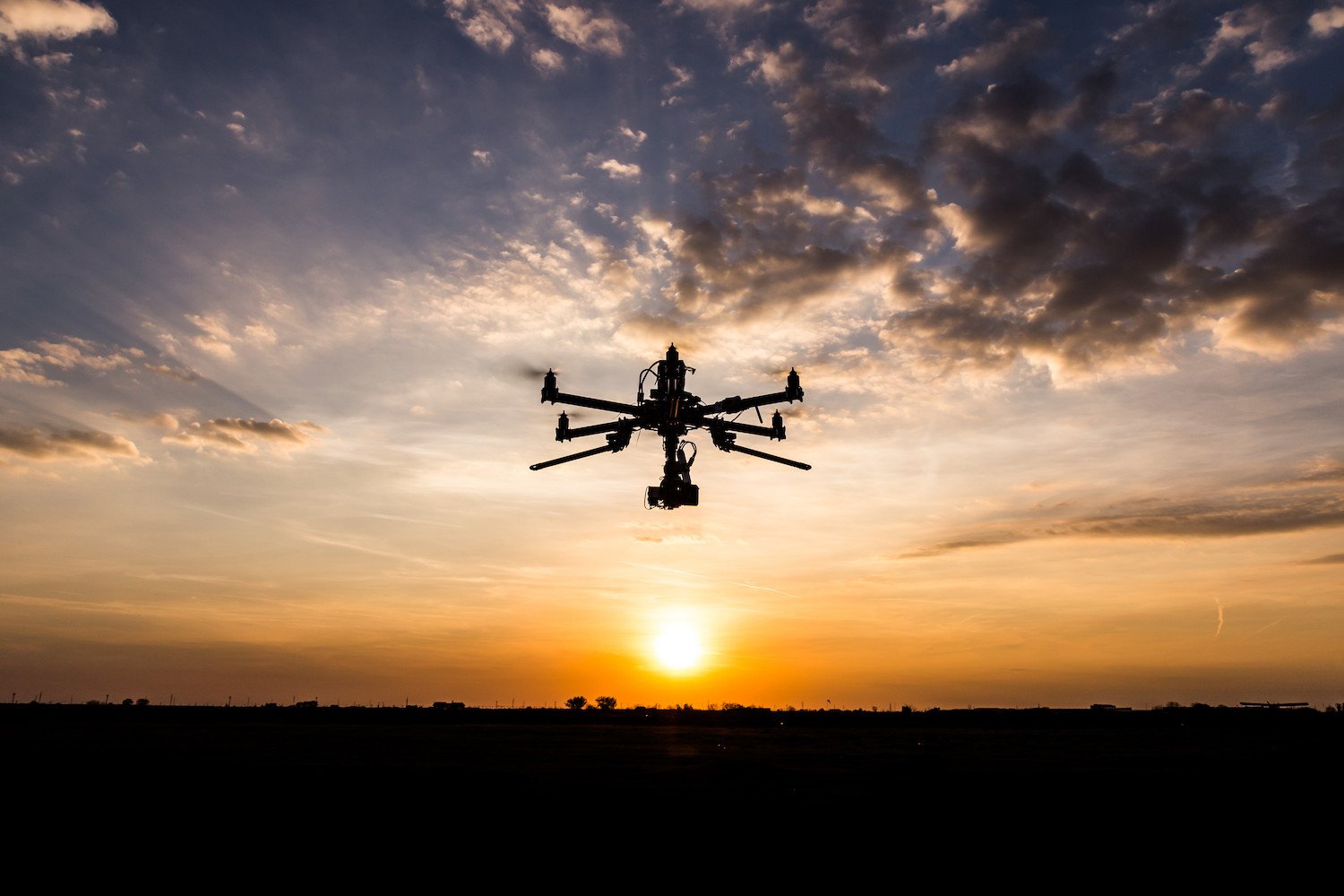 Preserving natural landscapes
When it comes to care, drones can help us protect all kinds of living beings including the natural landscape.
Ellipsis Earth, a waste-mapping company, was founded in 2019 by Ellie MacKay with the aim of using drone technology and real-time data to provide an exact view into the amount, type, and location of garbage on the earth's surface and in the water, to initiate lasting environmental change.
Currently, data about the amount and type of refuse is collected by hands-on scientific exploration, which provides subjective, biased, or inaccurate sample data. However, coming up with statistics or predictions via technology alone also has its downside.
Ellipsis Earth combines the two approaches using smart technology such as aerial imaging, map data, automated identification, image recognition, and AI in combination with photography.
In Bournemouth, Christchurch and Poole (BCP), Ellipsis Earth is leading a project called "Leave Only Footprints" that uses drones to help governments collect data about litter and littering behavior, even McDonald's is involved.
Processed using AI, the data helps inform the government of garbage type and position, the location of trash bins, and their efficacy. This can help eliminate litter while simultaneously working to change human habits via increased knowledge and awareness.
Reaching the unreachable
As evidenced by Ellipsis Earth, drones are excellent geographers and cartographers. They're able to not only "see" but also reach the hardest, most treacherous areas of the earth, places where humans are just not able to traverse.
In 2017, DJI – a global leader in unmanned aerial technology – selected HERE's mapping interface technology to assist drone pilots in navigation, when using their DJI GO app. The partnership marked a significant leap in increasing the function of drones globally while giving drone operators added independence. Also, the app works offline, so drones are easily located even when outside of a mobile network range.
What could be farther out of range than the depths of the ocean? That's exactly where drones and mapping tech can take us. In 2019, biologists and engineers had only mapped five percent of the depths of the ocean, with only 0.05% resulting in useful information.
In recent years, autonomous underwater vehicles (AUVs) have been the way to map the ocean floor. In use since the 1960s, their importance is significant as they help create HD mapping.
Building a nano world
Often the places and spaces that need mapping or access are smaller than the human body or even a regular drone. Nano drones, however, are tiny and built to inspect even the smallest of quarters.
Inspired by a hummingbird, nano drones have an innovative propulsion system, with some weighing in at a single gram.
And even though they're too small for a camera, nano drones can map out areas by touching surfaces.
From 1898 when Nikola Tesla first introduced what looked like a small, driverless boat that appeared to respond to voice commands, to the introduction of the Parrot AR drone at CES in 2010 built for retail, drones have captured the imagination of generations: governments, hobbyists and businesses alike.
And while we're still getting used to the idea of machines running themselves, autonomous flight has been around since 1912 when the Sperry Corporation introduced autopilot to airplane cockpits.
Whether you require an instruction set for a car or robot, spatial intelligence to manage roadworks, plan a 5G network, or develop a mapping application, the HERE platform lets you make the most of the world's location data.
Sign up for our newsletter
Why sign up:
Latest offers and discounts
Tailored content delivered weekly
Exclusive events
One click to unsubscribe