Africa's mapping challenges are being answered with drones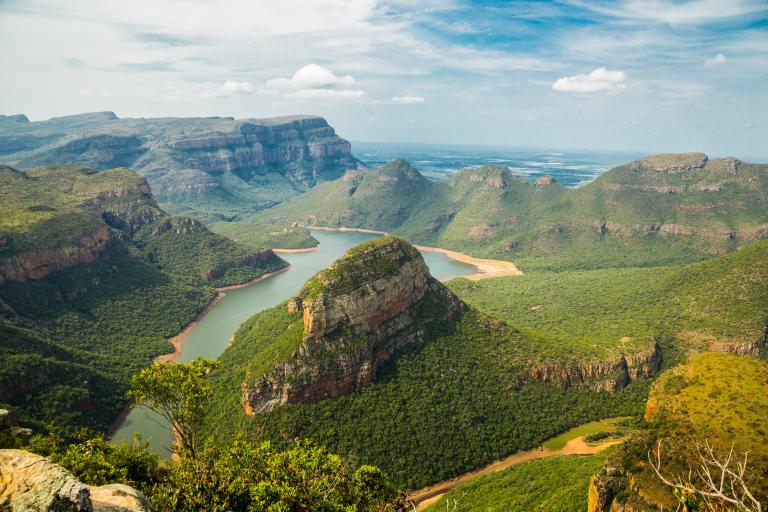 Accurately mapping Africa's urban areas and rural expanses is an immense challenge for local governments, city planners and agriculturalists alike. Drones will help.
The United Nations Department of Economic and Social Affairs predicts that the world's ten fastest growing cities between 2018 and 2035 will all be on the African continent.
New drone technologies providing high-definition real-time mapping data across the continent are vital. Detailed location intelligence from drones enables city developers, policymakers, public agencies and farmers alike to make informed, data-driven decisions.
How HERE is helping
HERE has been working closely with the world's leading unmanned aerial technology experts at DJI, offering industry-grade map data to allow drone pilots to pinpoint their exact location in real-time.
Additionally, HERE is collaborating with Unifly (the leading provider of Unmanned Traffic Management (UTM) software) to accurately map low-altitude airspace for drones.
Our work with the likes of Unifly and DJI has given us an invaluable insight into how unmanned aerial vehicles (UAVs) can be used for mapping some of the most remote areas on earth, by amateur drone pilots with a few basic self-taught skills. Zanzibar Mapping Initiative – said to be the largest community-driven drone mapping exercise in the world – is up for the challenge.
Drones driving a mapping revolution
In Africa, drones are driving a cost-effective mapping revolution, providing mission-critical map data and high-definition location information in real time. The resulting data is being put to work in an array of apps and services that enable better services for city developments as well as broad agricultural applications.
Edward Anderson (responsible for urban planning and disaster reduction at The World Bank) explained to the BBC: "Traditionally, you would use satellite imagery, but it's not that effective in the tropics because of cloud cover, and it's not very high resolution.
"Or you'd use manned aircraft. But that's not something you can do every six months because it is too expensive. Just mobilizing the plane can be hundreds of thousands of dollars."
The image resolution and expense challenges can be overcome by putting drone technology in the hands of communities. An example of this approach can be found in the aforementioned Zanzibar Mapping Initiative.
Fastest-growing cities in the world
Better 'geosocial' maps across Africa will help governments manage rapid urbanization. These maps enable planners to forecast the population demands of rapidly growing cities, while location intelligence enables smart city developments to flourish.
The United Nations Mapping Africa For Africa Initiative aims to marry population, housing and social data with accurate location data. And low-cost community-level drone initiatives such as those highlighted above will be increasingly important in providing this data.
"Mapping is simply a tool – a means to an end," concludes Anderson. "Our end is sustainable urban development and an understanding of the unseen implications of this pace of growth."
To learn more about our cutting-edge mapping solutions, visit here.com.
Sign up for our newsletter
Why sign up:
Latest offers and discounts
Tailored content delivered weekly
Exclusive events
One click to unsubscribe