2023 in review: this year's biggest breakthroughs in automated driving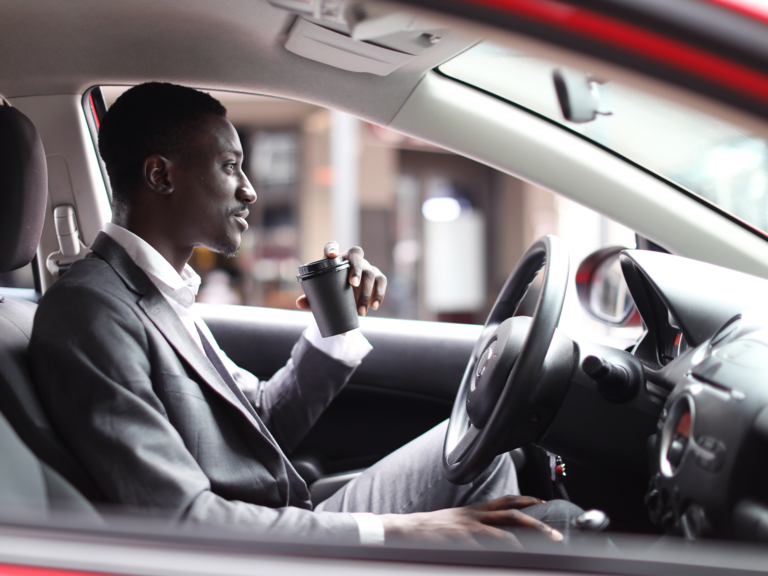 Fully autonomous driving might still be around a distant corner, but 2023 could turn into the year that tipped the scale.
As the world embraces the possibilities of autonomous driving, 2023 is gearing up to become a pivotal time for the industry. Innovations are rolling out and the focus is shifting to safety and sustainability, with location data leading the way.
It looks like the advancements in self-driving vehicles are slowly but surely revolutionizing transportation as we know it. But the road to driverless driving is not without bumps. 
To better understand the current state of the automotive industry and sneak a peek into what's to come, we're exploring four key events that shaped the landscape of autonomous driving in 2023.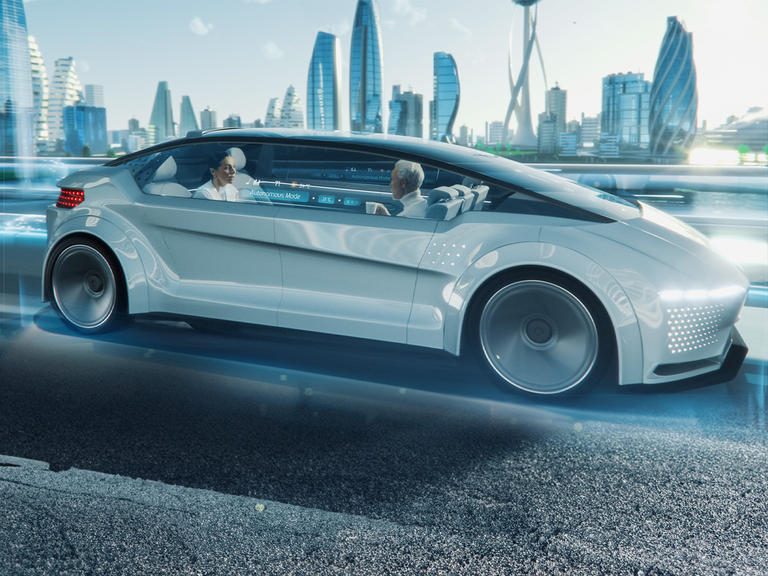 I, Robotaxi
In 2023, seeing robotaxis roaming the streets became a normal sight for citizens in US cities such as Austin, Las Vegas and San Francisco, as BBC reports. A result of years of development and testing in the autonomous vehicle industry, driverless taxis are finally hitting the streets and quickly turning into a convenient and sustainable mode of transportation. To speed up the process, Motional has rolled out updates to the IONIQ 5 robotaxi in Las Vegas, including the beginning of nighttime service on The Strip, which you might know as the stretch of the Las Vegas Boulevard that gave the city its glamorous reputation.
The updates aim to improve the convenience, safety, and reliability of the autonomous vehicle servicing people throughout the city. Riders can expect a seamless and convenient experience thanks to passenger-friendly features designed specifically for the IONIQ 5 Robotaxi. But the transition to driverless shared rides hasn't exactly been a walk in the park. From passenger concerns to regulatory and safety issues, self-driving taxis are facing several hurdles they must overcome before they can call themselves a permanent part of urban traffic.
To find out more about the potential of self-driving, electric taxis and the challenges they face, you can read about what we learned from self-driving technology experts at the AI summit in London.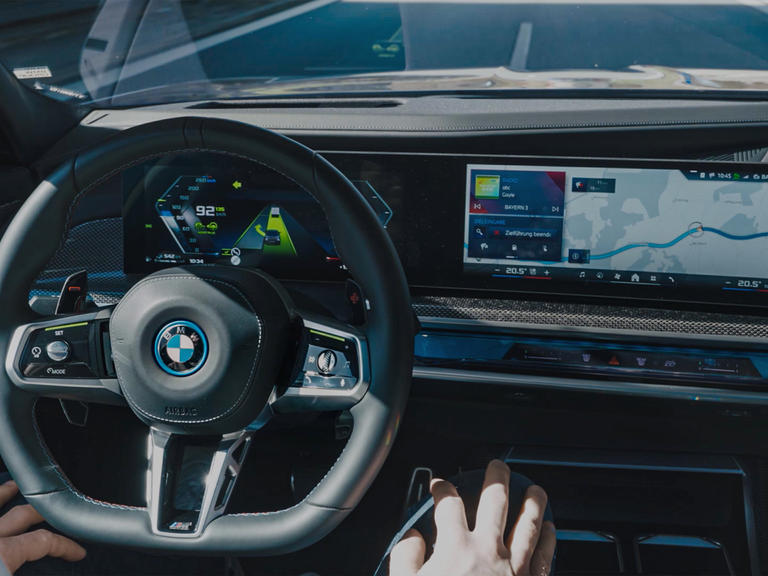 Look Mom, no hands!
Apart from taxis with no one behind the wheel, driving hands-free might be one of the most exciting happenings in autonomous driving this year. According to AP News, what makes these systems so thrilling is that they enable vehicles to automatically accelerate, brake and steer without the driver's hands on the wheel. And although fully automated cars are the developments everyone is most looking forward to, the latest advancement in hands-free driving capabilities represents a step in the right direction and offers a glimpse into the future of transportation.
Original equipment manufacturers (OEMs) worldwide are embracing this concept, allowing drivers to fully give control to the car itself and trust in the capabilities of autonomous systems. This technology promises to make driving a lot more convenient and, given its ability to reduce human error, it also improves road safety. But it's not perfect. Despite the great advancements in safety, consumers need to understand the limitations and specific requirements before considering buying a vehicle with this technology.
To gain further insights into hands-free driving and how it integrates within vehicles, read about why the BMW Group emphasizes the significance of software in powering the car's functions and leveraging computational power in the backend to create the best overall experience for customers.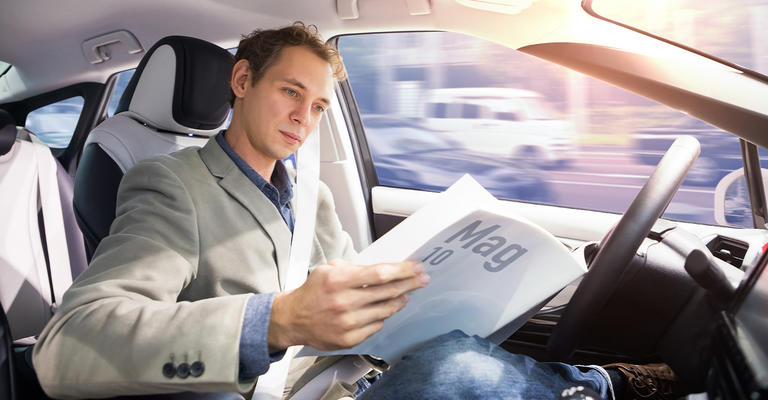 Safe priorities
When it comes to autonomous driving concerns, safety is never far from our minds. In fact, automated driving has consistently kept the well-being of drivers and passengers at the forefront of automotive updates this year, with advanced driver assistance systems (ADAS) taking the lead.
A new study reports that advanced vehicle technologies have the potential to prevent approximately 250,000 traffic fatalities over the next three decades. Although not a cure-for-all, advanced driver assistance systems offer a promising solution to enhancing road safety in the future, as long as they consider other factors such as driver behavior, infrastructure and regulations.
If you'd like to know more about advanced mapping technology and the role it plays in autonomous driving systems, read how BMW and HERE are collaborating to harness high-definition mapping for increased accuracy and reliability.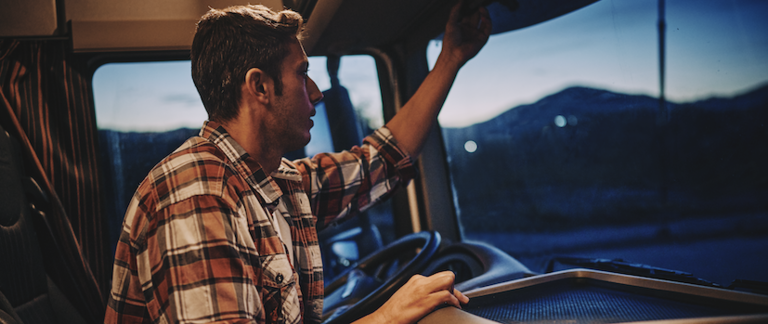 Heavy lids
Speaking of safety, there's another curiosity that emerged in autonomous vehicles this year. It's called driver drowsiness detection. Sleepy drivers are about to have a much harder time getting away with driving with less-than-full alertness. The Guardian reports that researchers are exploring the production of a blood test that would detect drowsiness in drivers.
This highlights the ongoing efforts to improve road safety beyond technological advancements. It also serves as a preventive measure against accidents caused by fatigue while setting the stage for legal consequences. Law enforcement can now accurately assess driver fatigue and hold accountable those who put lives at risk.
Learn more about innovative driver drowsiness detection systems on HERE360, where we explore the technologies that make roads safer by detecting and alerting sleepy drivers.
From robotaxis to hands-free driving and more safety on the road, it's clear that 2023 is the year of remarkable progress and exciting advancements for the autonomous driving industry. Thanks to the crucial role it plays in improving the safety and sustainability of self-driving technologies, location data is paving the way for a future where autonomous vehicles will be as normal as November rain.
Sign up for our newsletter
Why sign up:
Latest offers and discounts
Tailored content delivered weekly
Exclusive events
One click to unsubscribe