Self-driving taxis are not arriving as soon as you think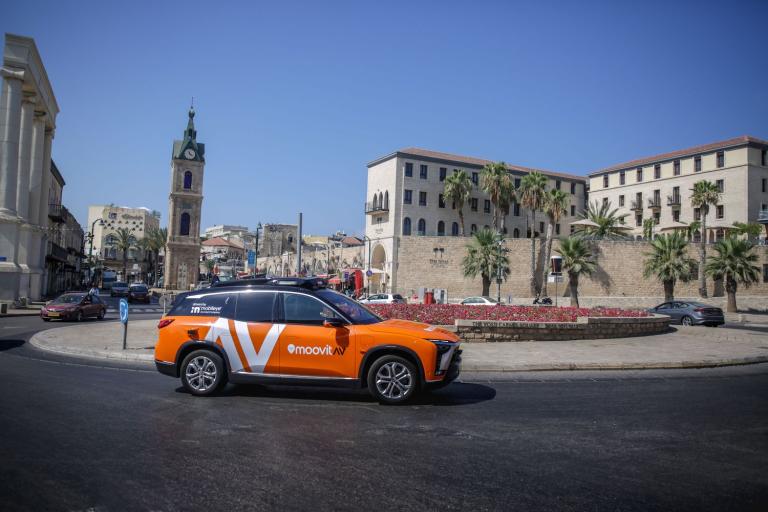 Recent innovations suggest autonomous taxis could be about to hit our roads, but the truth is more complex than that.
Which will be the first self-driving vehicle to go mainstream — personal cars, trucks or taxis? Maybe your money is on food trucks or forklifts? Plenty of experts thought the answer to that question was trucks, but self-driving taxis recently appeared to get a boost.
At IAA recently in Munich, Mobileye unveiled its new robotaxi, the Mobileye AV. It is the first production autonomous car equipped with the firm's self-driving system. Testing will take place in 2022 in Israel and Germany.
It comes after Waymo One, a driverless taxi service in the suburbs of Phoenix, USA, which passengers can book through Google Maps. While many shuttle services still require a driver/operator, Waymo One does not.
The Mobileye AV uses the Mobileye Drive system, which is a Level 4 autonomous system, meaning it does not require human interaction in most situations. To enable this, the Mobileye AV has 13 cameras, plus three long-range lidar sensors, six short-range lidar arrays and half a dozen radar units — probably more high-tech hardware than a jet fighter, according to CNet.
It is a significant step for Mobileye, a subsidiary of Intel.
Unlike many autonomous vehicles, these robotaxis will not use geofencing. This means they can technically drive anywhere, powered by Mobileye's crowdsourced mapping. However, trained safety operators will monitor the robotaxis during the trial, begging the question as to when truly autonomous taxis will hit our streets.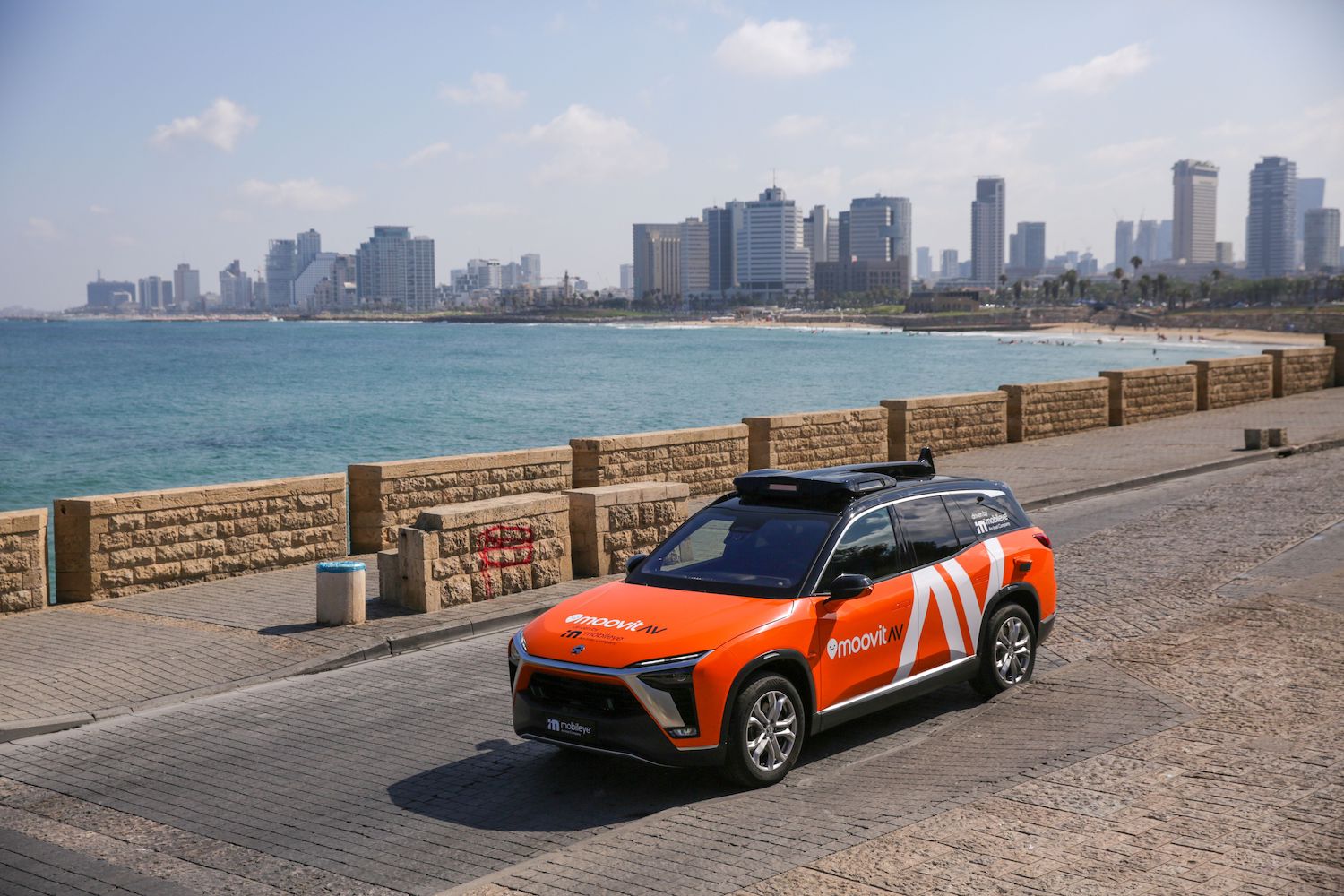 The Mobileye robotaxi will be operated by Sixt in its trial in Germany next year. Image credit: Mobileye.
Could that be as soon as next year, before autonomous trucks and personal cars? Not quite. Amnon Shashua, CEO of Mobileye, predicts the robotaxis will be on sale from 2024-2045, still an ambitious target but sufficiently far off for now.
"Autonomous taxis are getting the most headlines, but a fully autonomous taxi will be the last thing we will see." — Filip Klippel, Product Marketing Manager, Automotive, HERE
Filip Klippel, Product Marketing Manager, Automotive, at HERE Technologies, said: "Autonomous taxis are getting the most headlines, but a fully autonomous taxi will be the last thing we will see."
He said we can expect autonomous shuttles on fixed routes to be ready first, such as harbors and airports. This is because they have fewer variables to contend with such as other vehicles or pedestrians that require a driver to take over.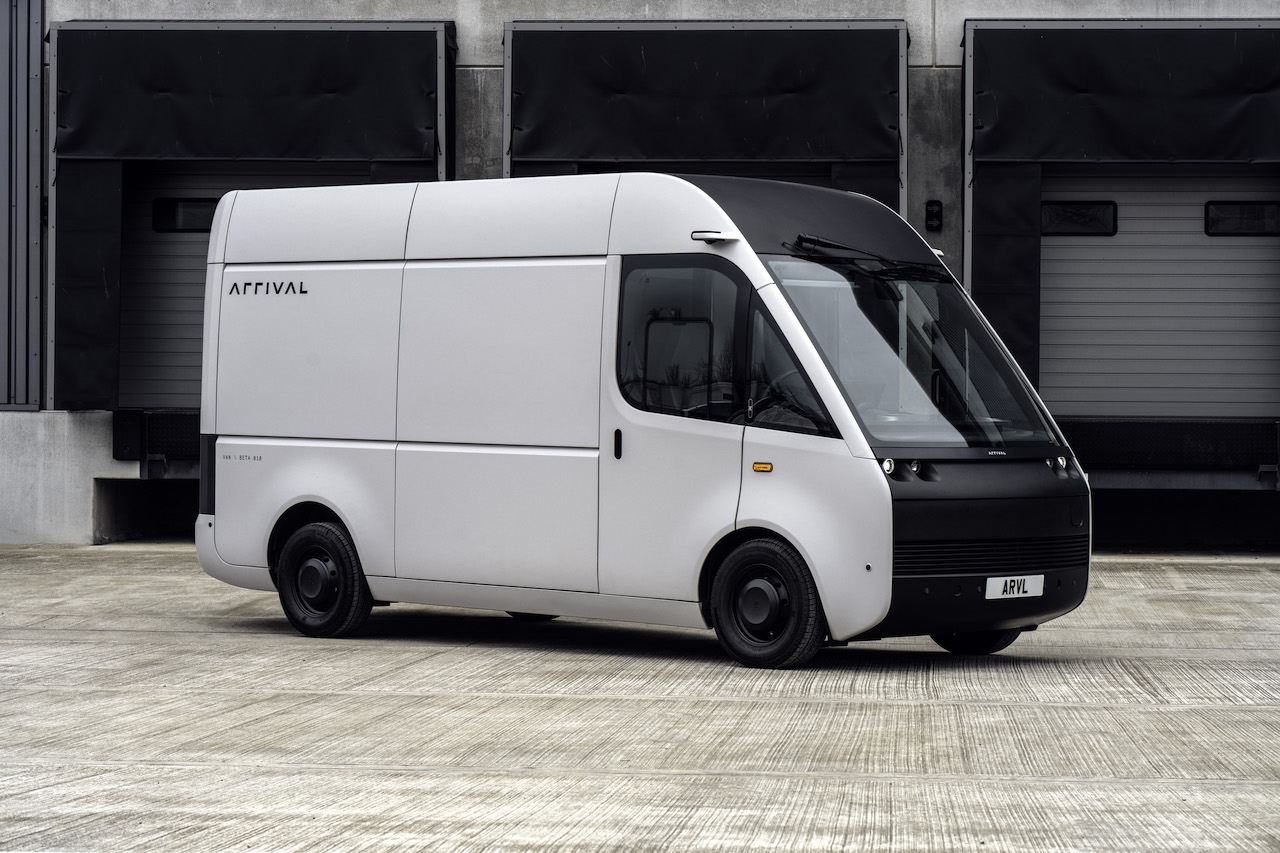 Trucks and vans on specific geofenced routes are often touted as the most feasible hands-free vehicles.
Meanwhile, companies such as TuSimple are moving forward with autonomous trucks.
"There are some trials going ahead in the southwest of the US, where the weather is stable, there is not too much traffic and you have straight roads," Filip explained.
Smaller vehicles load onto larger trucks at the entrance to a highway. These then take goods along the highway until they are ready to meet smaller vehicles at an exit to offload.
When it comes to passenger cars, there are two noteworthy examples. The Mercedes-Benz DRIVE PILOT is a Level 3 automated system that uses HERE HD Live Map. When activated, DRIVE PILOT controls the vehicle's speed as well as the distance to the vehicle ahead and guides a car safely within its lane without any intervention from the driver. It will come to market in Germany towards the end of the year.
Ford's BlueCruise is a Level 2 system that uses geofencing so the driver can only activate the self-driving feature in areas deemed safe to do so. The HERE platform enables Ford to create an availability map that informs Ford vehicles when it's possible for Active Drive Assist to offer hands-free driving across 100,000 miles of highways in the United States and Canada.
Self-driving services around the world
San Francisco
USA Alphabet's Waymo recently launched a taxi service for select passengers in
San Francisco
, but they have a safety operator on board.
Beijing, China
In China,
Baidu
brought self-driving taxis to the streets of Beijing earlier this year. For the time being, they are limited to a restricted area of the city.
Schaffhausen, Switzerland
Finnish
start-up
Sensible 4 is trying out small Level 4 autonomous shuttle cars to a pilot project in Switzerland. If the trial is a success, they will be used for last-mile deliveries and public transportation at some point in the future.
Maps are key to the success of the drive toward autonomy, helping vehicles move around towns and cities safely. When combined with sensors, they provide an extra layer of information that can help with long-term planning, even in bad weather or where a sensor cannot pick up information.
But while various automated features are slowly arriving in all sorts of vehicles, Filip said this is very different to full automation.
"The words autonomous and automation are used interchangeably, but automation is when the car takes over more and more tasks from the driver. Autonomous is only when the driver is not needed at all."
Despite the excitement about self-driving taxis, it seems the days of fully autonomous vehicles are a little way away just yet.
Create the future of in-car experiences in a connected, electrified and digitized world.
Sign up for our newsletter
Why sign up:
Latest offers and discounts
Tailored content delivered weekly
Exclusive events
One click to unsubscribe