Your Zoomcar could make you a better driver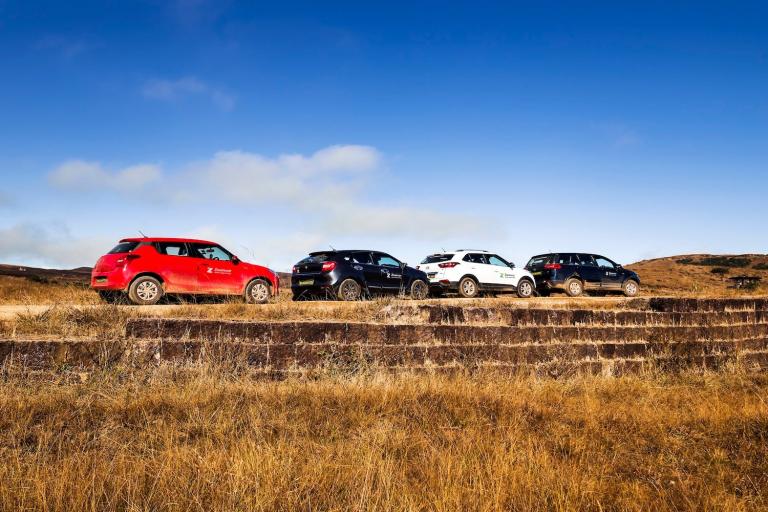 With the aim of improving road safety in India, Zoomcar created a scoring system to incentivize drivers to take precautions and form better habits.
This map, designed by HERE, shows the regions in India with the safest drivers.
In 2013, Zoomcar introduced India's first carsharing platform. Now they have approximately 10,000 cars (including EVs) across five countries: Egypt, Indonesia, the Philippines, Vietnam and India.
Across Indian cities like Mumbai, Bangalore, Mysore and Kolkata rush hour is a twenty-four-hour event, causing severe congestion, turmoil and increasingly hazardous driving conditions.
Compelled to improve road safety and driving habits for people all over the country, Zoomcar is using its connected car-sharing fleet in India to obtain driving data. This real-time and historic data helps Zoomcar create a "driver score", which in turn helps encourage their subscribers to make safer, driving decisions.
In other words, Zoomcar is helping people in India become better drivers.
The higher the score the better the benefits
Part of the reason Greg Moran, Co-Founder and CEO of Zoomcar, wanted to introduce the driver score system was to help promote a sense of trust for Zoomcar users. The platform operates by using individually owned cars in a carsharing model, and therefore, the owners need to know that their vehicle is being respected.
"We want to make sure that people who are driving other people's cars are using them in the best manner possible and provide that visibility and transparency. For us, the driver score is fundamental, a foundation to what we do as a platform — creating a robust user experience for both sides," offered Moran.
Zoomcar explains how the driver score works and its impact on road safety.
Vehicle and engine speed, acceleration, brake, battery and tire conditions, in addition to other data such as weather and traffic congestion, are recovered daily from Zoomcar's fleet. These criteria measure the performance of the people behind the wheel. The better a person drives, the higher the score and vice versa. Drivers who score more than 65 points are considered good drivers, while those who score under fifty are considered poor drivers.
When asked why a simple number helps people drive safer, Moran explained: "Ultimately we believe that having an objective driving score that factors in dozens of primary parameters is the best recipe because it allows the driver to see where they are relative to others. There's a social aspect. Also, if you have a score above a certain benchmark, then you're going to unlock additional platform benefits — better pricing, better types of cars and more selection."
What do Zoomcar drivers get for good behavior?
"It's a bit of a sliding scale but, as a person's driving score gets better and they hit certain thresholds and can maintain that [number] over time, they can receive lower pricing — up to 25%. And then, for instance, we only allow drivers to unlock luxury cars and electric vehicles if they're hitting certain risk scores, that's just two examples," said Moran.
"It's sort of like an Airbnb experience — if you're a better guest, then you're going to see better properties featured." — Greg Moran, CEO and Co-Founder, Zoomcar
Better data equals safer driving
"Having an accurate driver score and a better understanding of risk, beyond just reducing maintenance cost can also reduce road accidents," stated Moran. "If a driver is using the brakes, and accelerating [more cautiously] and the relative speed is better over time, per kilometer, it can lead to fewer accidents. Leveraging some of these additional inputs in real-time, from HERE, helps us create more relevant scoring."
"With HERE, we're able to help change driver behavior efficiently, consistently and more reliably." — Greg Moran, Co-Founder and CEO, Zoomcar
With the help of HERE Maps and HERE Map data, Zoomcar can create more efficient real-time interventions with the connected drivers using their fleet. They can share a specific driving score, based on visible parameters, to their users and help change and/or improve driver behavior.
"It's really very important that we're able to reach the customers at the right place when we know for certain that poor driving is happening."
Learn more about Zoomcar's subscription and sharing model.
Electric carshares from Zoomcar have already given drivers in India more control, privacy, and freedom. And now, with the help of HERE, they can also improve their driving habits and create safer streets for everyone around them.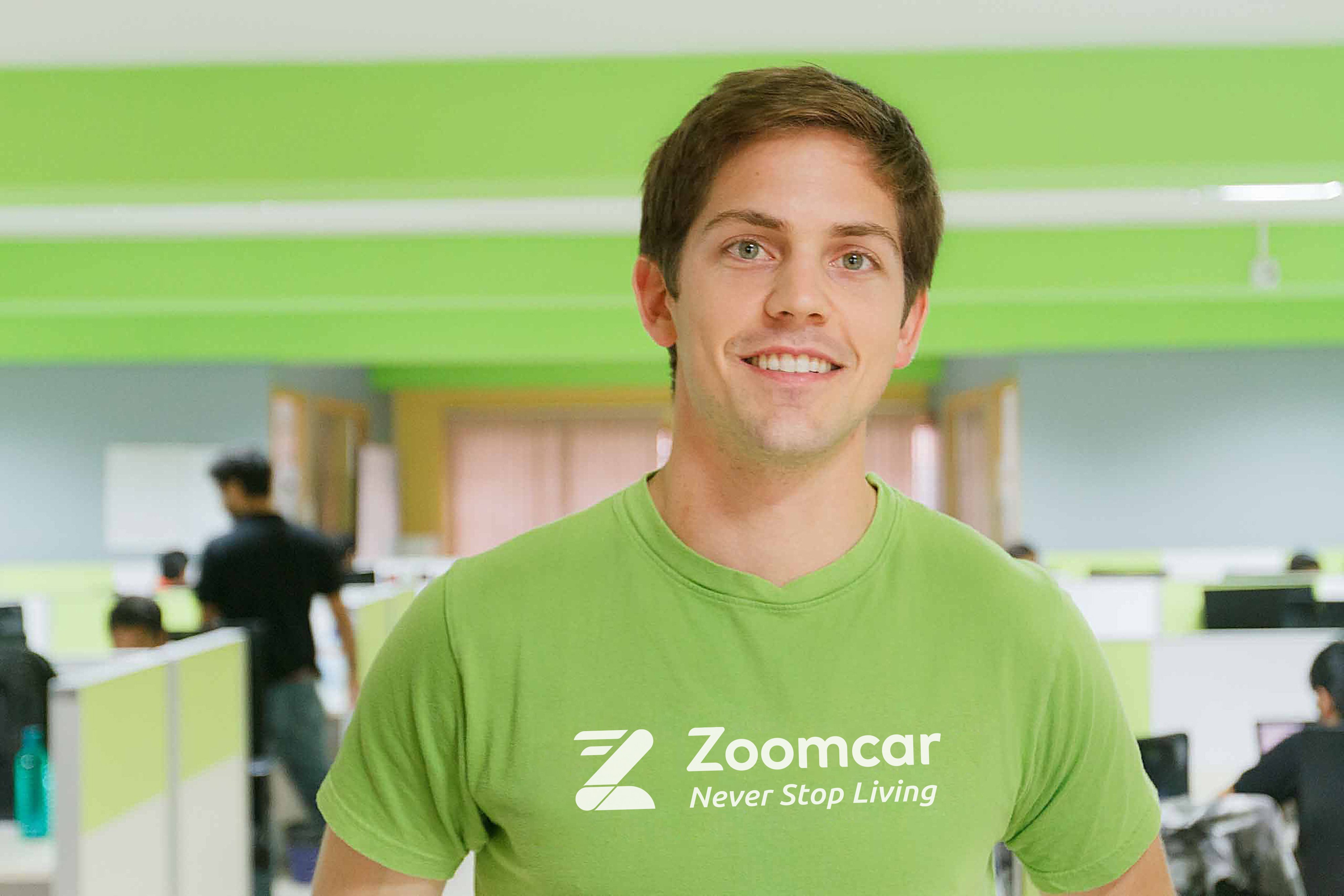 "I'm confident that Zoomcar Mobility Services will continue to grow and thrive with the help of HERE Marketplace and its robust ecosystem of partners." — Greg Moran, CEO and Co-Founder of Zoomcar. Image credit: Zoomcar.
Greg Moran was interviewed on January 19th, 2022 via Zoom.
Sign up for our newsletter
Why sign up:
Latest offers and discounts
Tailored content delivered weekly
Exclusive events
One click to unsubscribe