Factors that increase the likelihood of a crash – and how location-based tools can help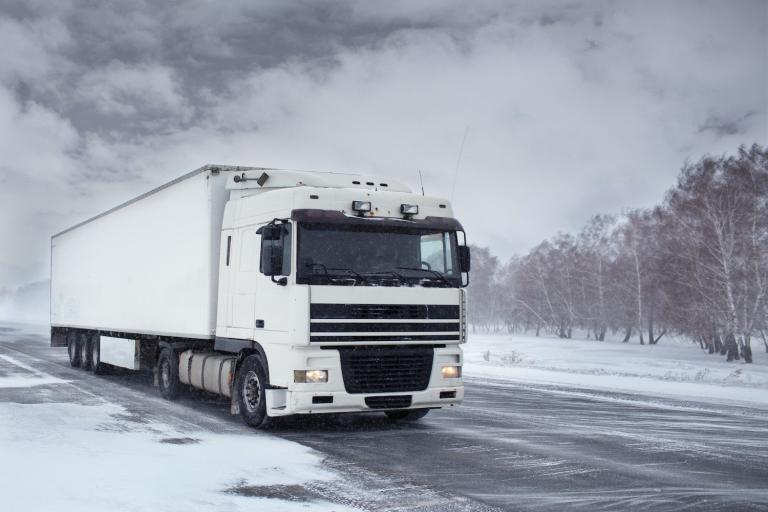 Find out how you can improve the safety of your fleet using location-based tools, and get benefits including greater efficiency and return-on-investment.
Traffic deaths in the US last year were the highest in nearly a century. This is a concern for fleet managers - but if roads are getting more dangerous, how can we make our fleets safer?
One of the things we need to understand first is why road crashes are happening.
That increase in the US happened despite fewer vehicles being on the roads during the pandemic.
Speed limits and the lack of a law in many states outlawing mobile phone use while driving are a few reasons cited as contributing factors.
Fleet managers cannot control regulation but there are still things you can do to improve safety.
Technology can help you understand where the risks are and act to mitigate them.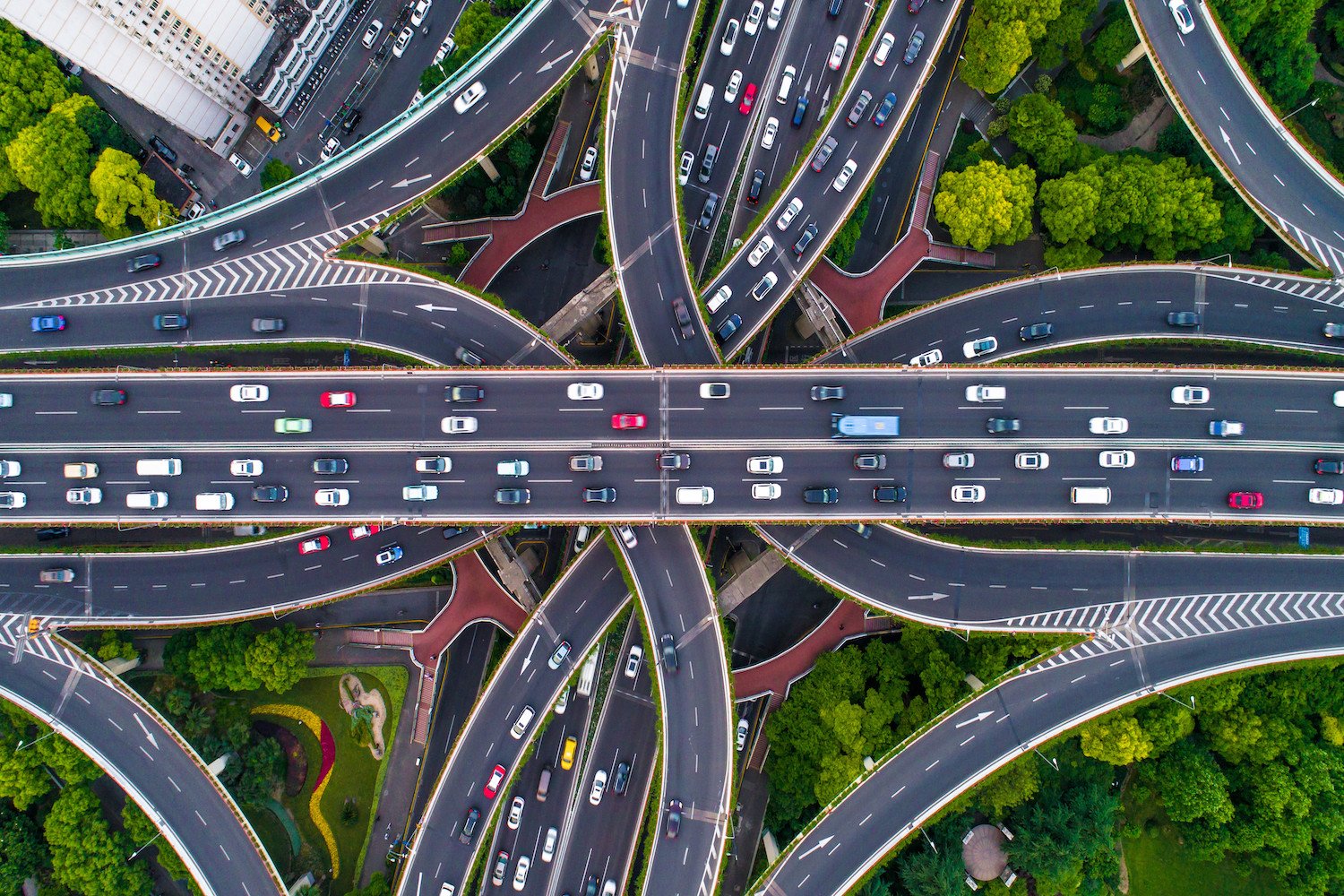 Understanding the factors that cause road crashes is key to preventing them.
The Verizon Fleet Technology Trends 2021 report assessed how technology is transforming the industry. Researchers spoke to 700 US fleet managers and discovered that 32% of them reported a positive return on investment in the first six months of using fleet tracking technology.
Across all industries, GPS tracking users decreased fuel costs by an average of 8%. Users also saw an average decrease of 11% in road crash costs, such as vehicle recovery.
It is clear the right technology can make a difference. What are some of the main causes of crashes, and how can technology help?
Top causes of road crashes
Distracted driving
Alcohol/drugs
Inexperience
Tiredness/illness
Speeding
Information: RoSPA, WHO
Attention spans
Is it driver behavior or the environment which causes crashes?
While it may be hard to determine, the truth is there are benefits to monitoring and responding to both.
Distracted driving is a leading cause of crashes, and the National Highway Traffic Safety Administration (NHTSA) reports that it claimed 3,142 lives in 2019.
If a driver is glancing at their cellphone every few minutes to check the route or the next job, that could divert their attention.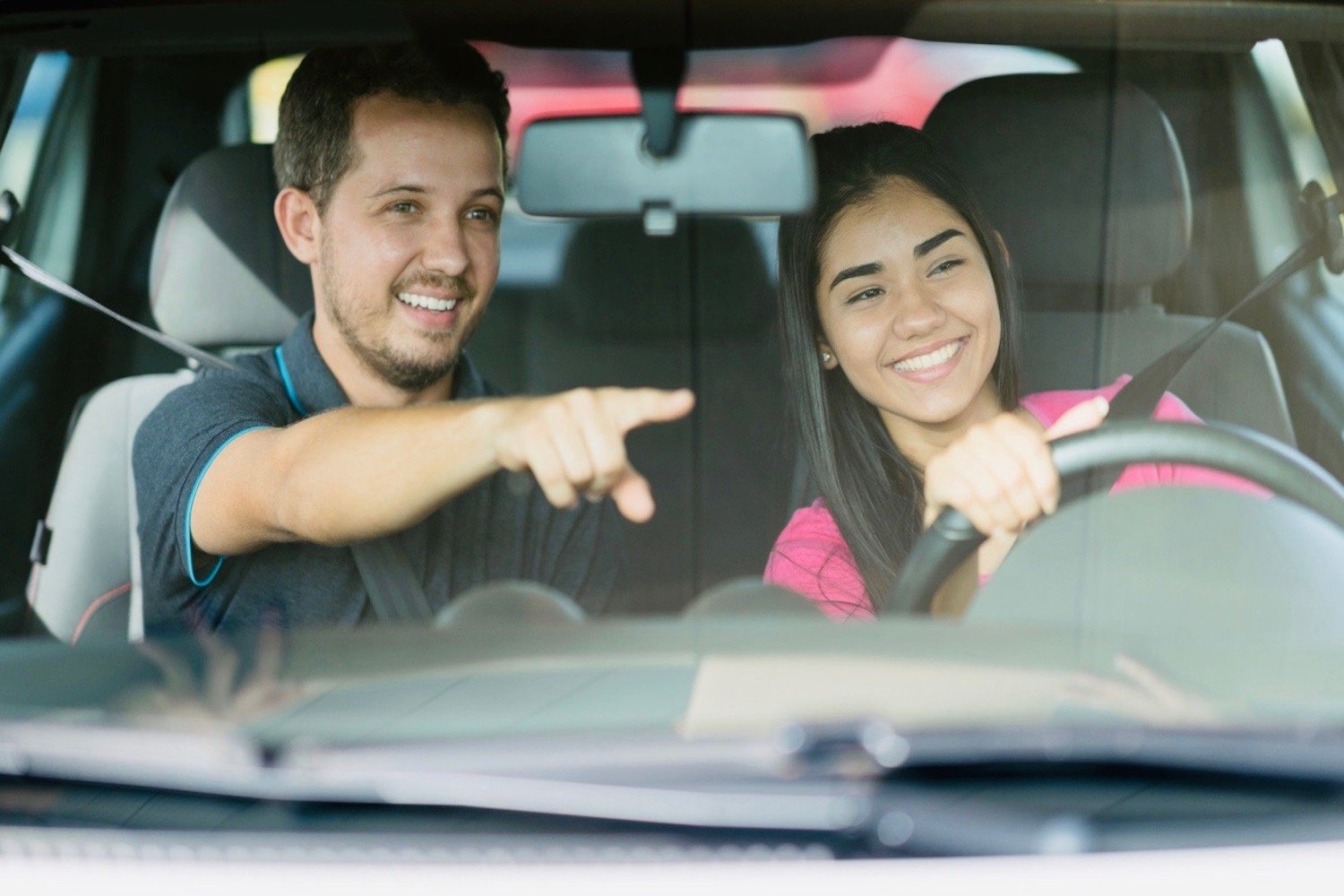 Driver distractions can take many forms.
Companies can use the HERE platform to build an app for drivers which can help with safety alerts, traffic-aware navigation and job scheduling.
As well as building real-time data into the app, routing and navigation will be taken care of.
The platform can also be used to build visualization tools that show you information at-a-glance.
After each trip, a tool such as HERE Routing can provide an analysis of each trip, to show what might need improving next time around.
"Telematics data is effective in encouraging behavior change among drivers to improve fleet safety," Lisa Dorn, associate professor of driver behavior at Cranfield University, told Fleet News.
"There is a lot of work to be done to help drivers overcome lapses that either results in crashes or increase the risk of incidents.
"If they are not aware of the danger they are in, how can they be expected to change behavior? Telematics data is a good way for fleet managers to provide evidence to address the risk."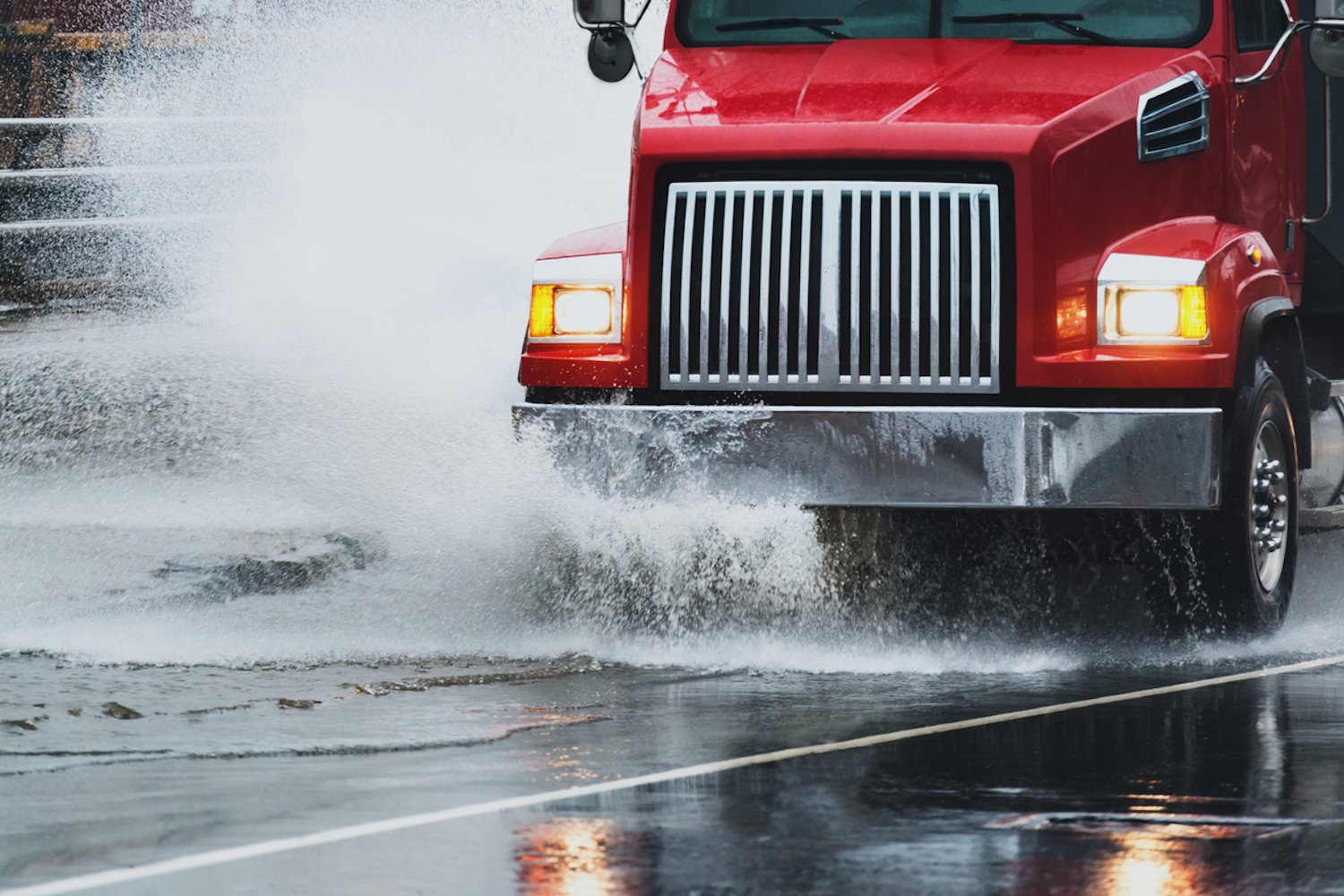 Inclement weather conditions can have a huge impact on the safety of the roads.
Weather watcher
Adverse weather has a huge effect on fleet safety. The US Department for Transportation estimates that 21% of road crashes are caused in this way. It might not be possible to control the weather – yet – but it is possible to plan for it.
Combining weather data with location technology makes it possible to plan routes that avoid extreme climate events.
Use HERE Routing to plan complex trips which are updated in real-time according to conditions and traffic.
The HERE platform gives access to different data sources which you can combine with sensor data, for instance, to see how your drivers fare in particular weather conditions.
Combining your own data such as the location of truck rest stops with HERE Maps and other useful datasets can ultimately give you a complete picture of what is happening on the roads.
Another 20% of crashes are caused by tiredness. While it might not be possible to mitigate this entirely, using routing tools to plan your drivers' journeys, taking account of rest stops, will help.
Maximize the value of your data in an open, secure environment that gives you individual control.
Sign up for our newsletter
Why sign up:
Latest offers and discounts
Tailored content delivered weekly
Exclusive events
One click to unsubscribe