Optimize enterprise fleet management with real-time insight
Reduce costs, save time and improve sustainability by digitizing your fleet. Benefit from our highly accurate location data and advanced algorithms.
potential reduction in fleet management costs
potential reduction in re-routing times
potential increase in driver productivity
Bring more insight and efficiency to enterprise fleet management
Analyze and optimize fleet operations in real-time
Review, analyze and understand fleet performance for real-time decision-making and forecasting. Plan and execute your delivery shifts in one place with HERE Last Mile.
Gain full visibility into fleet movements and status
Track your commercial vehicles in real-time to handle possible delays. Build operator confidence and customer satisfaction with real-time ETAs from HERE Routing.
Boost driver productivity with more efficient routing
Generate routes based on truck size, cargo and driver experience for greater safety and compliance. Assign the right jobs to the right drivers using HERE Tour Planning.
Explore products and services for enterprise fleet management
Enable dynamic route optimization
Generate optimal multi-stop routes for your entire fleet, incorporating truck attributes and live traffic data. React to last-minute changes by adapting routes already underway.
Improve fleet location insights
Understand route performance by comparing planned to actual routes. Increase driver productivity and satisfaction, using detailed location-related data and content to provide real-world context.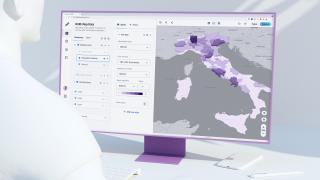 Develop and test advanced fleet solutions
Build a mobile app connecting drivers and dispatchers, tackling last-minute job scheduling and route changes. Reduce driver stress with voice-guided turn-by-turn navigation.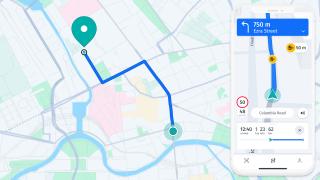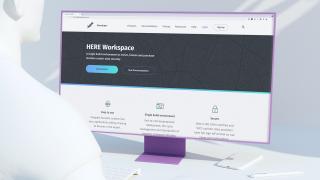 Gain commercial vehicle visibility
Track your trucks accurately in real-time. Predict ETAs with a precise overview of vehicles relative to depots, warehouses and destinations.
Discover our pricing
Get started for free with flexible pay-as-you-grow pricing.
Try our route prediction demo
Get more accurate travel times and distances by adding configurations to your routes, such as traffic type and vehicle size.