HERE360 Listens: "Women in Supply Chain" Podcast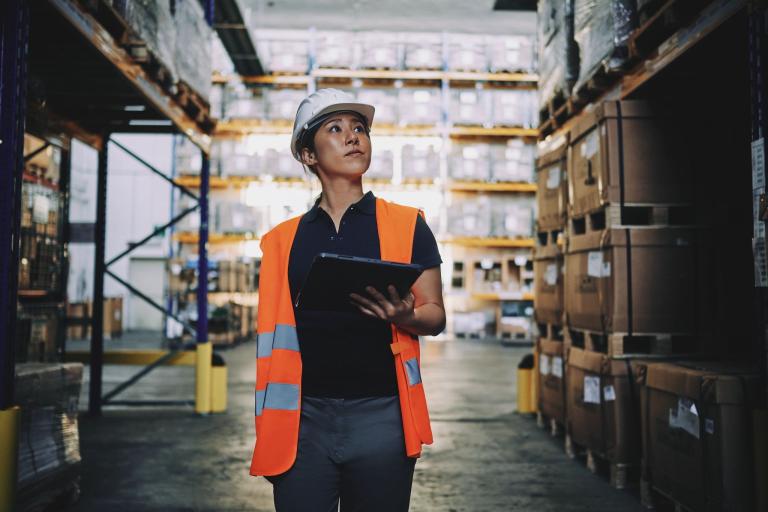 HERE360 listens to supply chain leader Anne Robinson speak with "Women in Supply Chain" podcast host Sarah Barnes-Humphrey about why smart supply chains are the key to success.
Imagine a supply chain manager in a warehouse or chief strategy officer in an office. Do you see a man or a woman?
You likely envisioned a man. That's because traditionally, working in logistics or technology was considered a man's job. A study conducted in 2021 by Gartner and AWESOME called, "Women in Supply Chain", found that lack of career opportunities is still the biggest challenge facing women in the industry.
However, of the 223 supply chain brands they surveyed, 41% were women — the highest since 2016.
Last year, every leadership level in the supply chain sector witnessed an increase in female representation, except at the executive level where there was a decline. Only 15% of supply chain leaders were women in 2021.
In 2020, Supply Chain Secrets made an excellent video about increasing women in the supply chain industry and why there's a gender gap in the industry. This video features IBM's "Supply Chain Queen," Sheri Hinish.
Perhaps this is why Sarah Barnes-Humphrey, host and founder of the Women in Supply Chain podcast series (part of "Let's Talk Supply Chain") created a space for female leaders to share their knowledge.
"I started the Women in Supply Chain (WISC) series because I wanted to lean in and learn more... I thought by elevating women's voices, giving them a platform... we could make an impact with each story," explained Barnes-Humphrey.
In episode #234, Barnes-Humphrey spoke with Anne Robinson, Chief Strategy Officer, a proven leader in analytics, supply chain, and digital transformation, and the nineteenth president of INFORMS.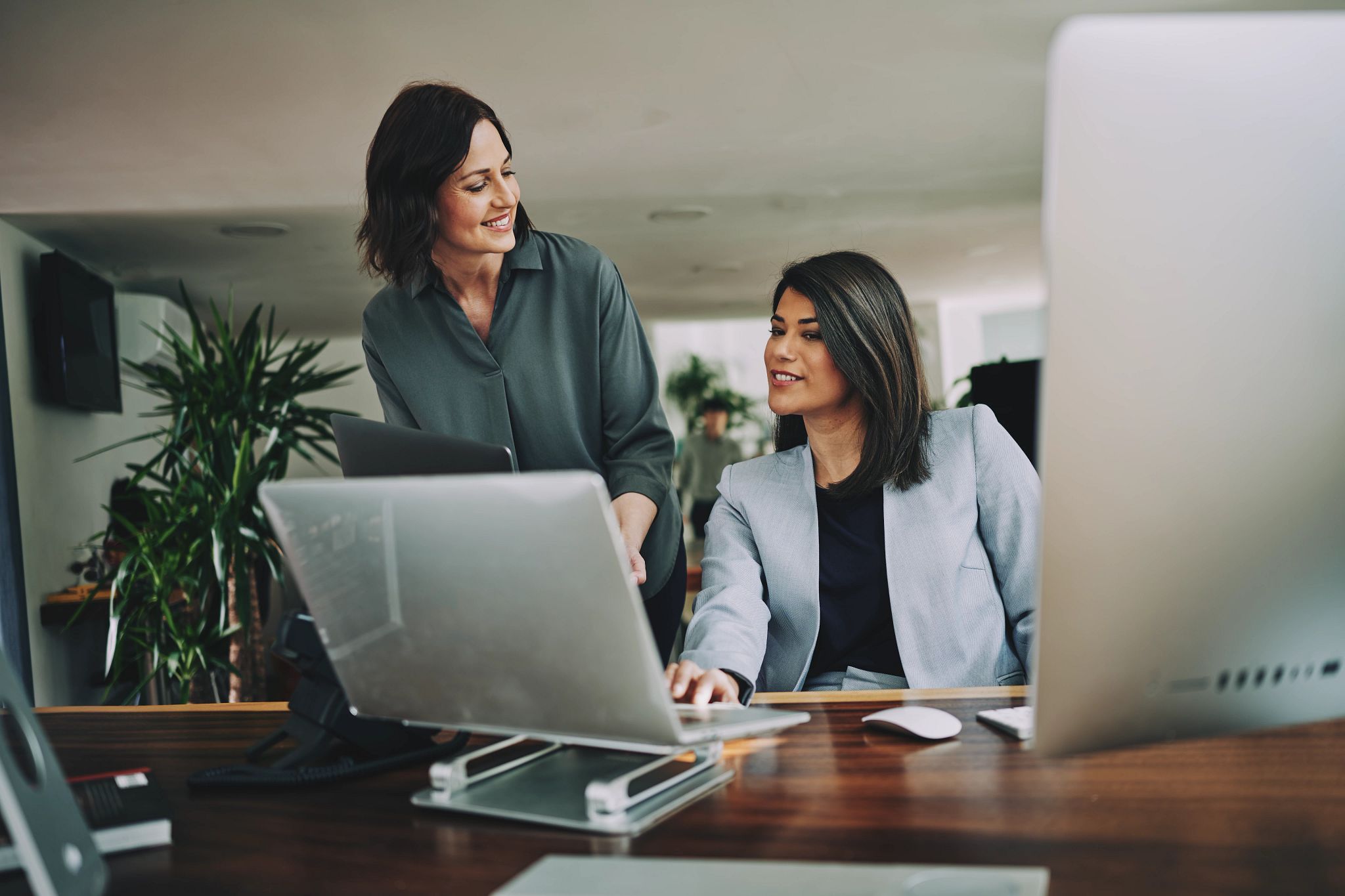 Read more: Who runs the world? Women in tech
Supply chain superstar

From high tech to retail, to industrial workplaces, Robinson's impressive resume includes major IT brands Cisco and Verizon. Currently, she's the Chief Strategy Officer at Kinaxis, a supply chain management brand, and a mentor at Creative Destruction Lab (CDL), a non-profit organization with a support program for scalable, seed-stage, science and technology-based companies.
Robinson studied mathematics in eastern Canada and learned about planning and logistics at a conference, which sparked her interest in supply chain strategy. "It's great to have data, but you need to be able to understand the measurements. You can only define the measurements if you know the strategy. And that was my evolution to supply chain strategy," Robinson told Barnes-Humphrey.
At Verizon, Robinson helped the company grow, developing the perspective that the supply chain is something that can propel the brand forward. "The supply chain is the last touch before the customer. Bringing that information to the top levels of the business can be game-changing," Robinson shared with Barnes-Humphrey.
"It's important for you to be a chameleon, always be relevant to the conversation." — Anne Robinson on the Women in Supply Chain podcast
Reverse mentorship

As the Chief Strategy Officer at Kinaxis, Robinson uses algorithms backed by Artificial Intelligence (AI) to manage volatility and uncertainty in the supply chain industry. AI also helps her develop and achieve strategic goals. "It's the marriage of the human, analytics and AI that really gives you the best combination," said Robinson. Through precise supply chain strategy, she "curates" the future direction of the company including thought leadership and industry outreach.
When it comes to advocating for women leaders in supply chain, Robinson trusts the power of community. "I'm a big believer in mentors and having a network of people around you who can help you grow different aspects of yourself and your career." On top of her employment obligations, and her parental duties, Robinson is a member of Montreal's supply chain stream at Creative Destruction Lab (CDL), an organization that supports start-ups.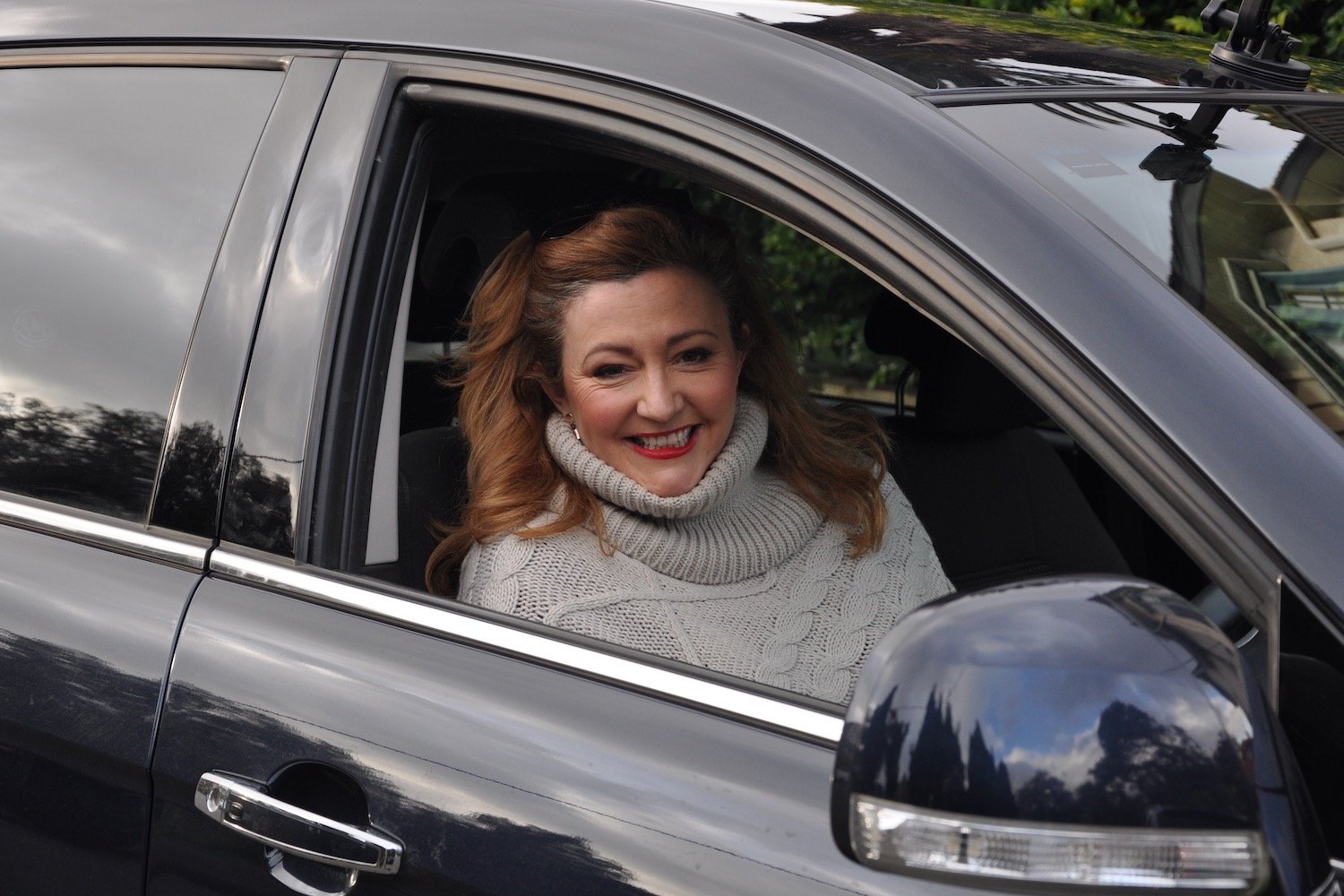 Read more: This all-women ride-hailing service depends on location technology to keep women safe.
CDL sounds like the TV show, Dragon's Den in that multiple start-ups, with a bit of money and a lot of drive, can apply to work with CDL coaches (like Robinson) to grow and launch their business. Robinson serves as an advisor and receives what she calls "reverse mentorship", she learns as much as she teaches. "If you need to know what's happening in supply chain [hire] a brand new fourth-year student of supply chain, and ask what they're learning. It's a great way to stay current and learn new lingo."
As the host of the "Women in Supply Chain" podcast, Sarah Barnes-Humphrey talks to a lot of women, about 250 to date. "There are so many amazing women doing incredible things in our industry and they all deserve to be featured. So, I will work tirelessly alongside our sponsors to keep elevating the voices... I am so humbled every time the episodes make a difference." Barnes-Humphrey told HERE360.
To keep the momentum going, she started a non-profit to expand the diversity, equity and inclusion (DEI) initiatives of the industry. It's called Blended Pledge, a part of the Blended podcast, and it works to elevate diverse voices through grants and financially-backed speaking opportunities. "We are leveling the playing field. We are making an impact everyone can see and we are doing it through safe spaces for conversation," explained Barnes-Humphrey.
You can support Blended Pledge via their Go Fund Me campaign. And, if you're an organization or a brand seeking DEI opportunities, you can contact the "Let's Talk Supply Chain" podcast.
Sign up for our newsletter
Why sign up:
Latest offers and discounts
Tailored content delivered weekly
Exclusive events
One click to unsubscribe