Female leaders at HERE talk International Women's Day

At HERE we're dedicated to creating a more egalitarian workplace. And we're starting by talking to the women in charge.
Generally, we don't see women as leaders.
We imagine men when it comes to jobs like plumbing or firefighting and still expect to see males in leadership positions like C-suite executives, college deans or brain surgeons; careers where women face the biggest gender pay gap.
This is likely because fewer women than men are represented in those professions, even today. Currently less than 6% of Fortune 500 executives are female; only 6% of firefighters worldwide are women; and according to 2018 AAMC data, 25% have full university professorships.
And it's not much better in the field of technology where women represent only 30% of the workforce across major tech companies, including HR and administration.
But that's all changing.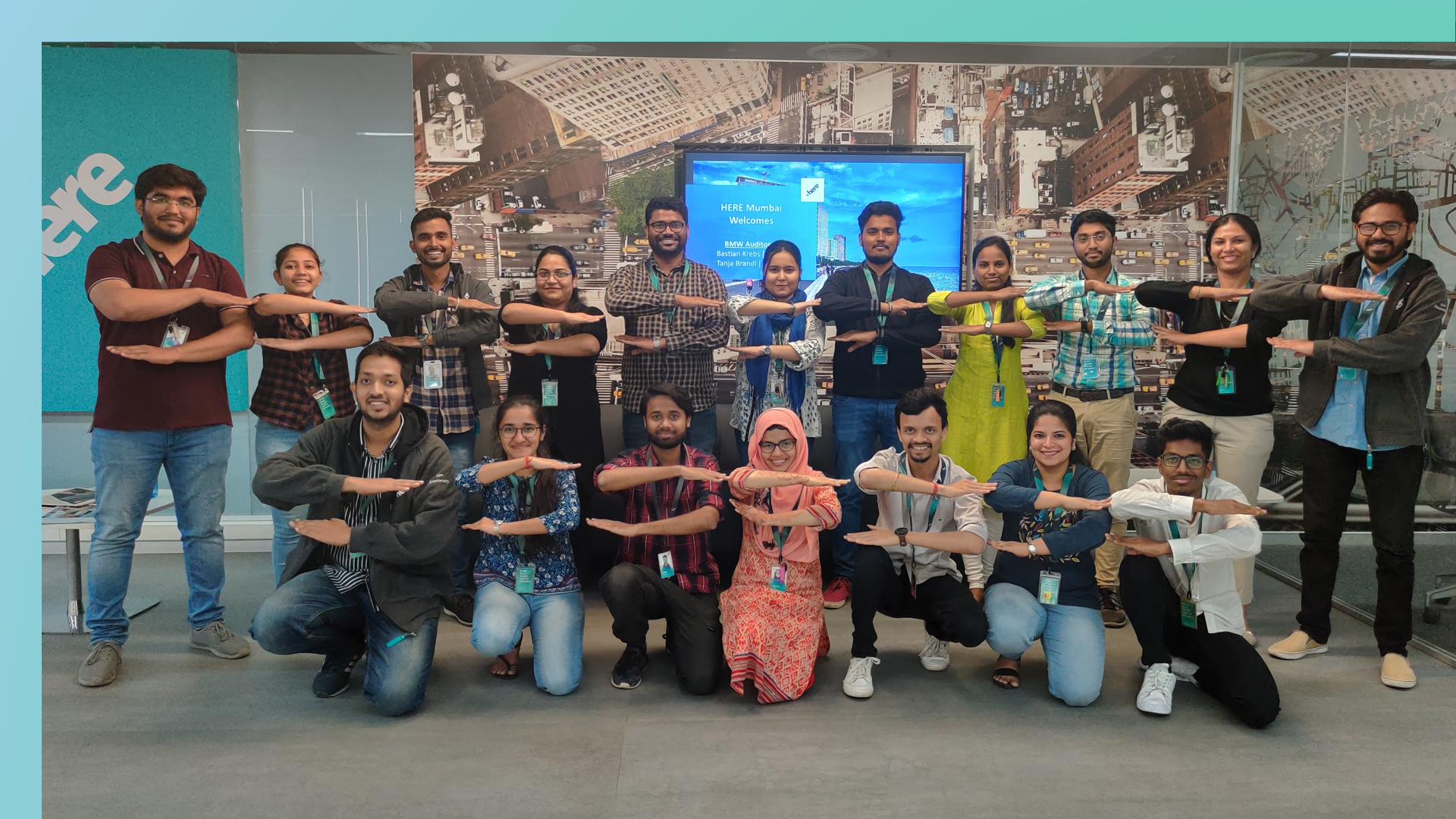 Collectively, we can make change happen. Collectively, we can each help to create a gender equal world. We can all choose to be #EachforEqual.
HERE's CEO Edzard Overbeek, promised to balance his executive team by 2030 and has already gained a 79% increase in female leadership on his executive team, a 23% increase in gender parity overall and a 32% increase in female senior leaders since his tenure began in 2016. His message is clear: HERE Technologies is dedicated to creating egalitarian workplaces and deconstructing gender bias. This year HERE supports International Women's Day (IWD) 2020 by scheduling a series of events to help raise awareness of women's challenges and actively support women's advancement to help forge gender equality - celebrating HERE female leaders and their teams via social media in support of the IWD 2020 theme of #EachforEqual.
Commitment to be an active partner with "Paradigm for Parity" to help realize gender equality in leadership roles
Bolstering communities by supporting women in STEM and giving back to women's shelters, education programs and organizations like Dress for Success
Engaging in "Equal Pay Day" on March 31st to honor equal pay for equal work and equal opportunity for all
Supporting women throughout HERE LATAM offices that are participating in the various strikes and day without women events on March 9 to recognize the vital role women play in our communities and to protest the increase of violence against women in recent years, in the region
To find out more, I spoke with five of HERE's female frontrunners about the challenges of working the male-centric tech industry, gender barriers, bias and how to bolster future generations.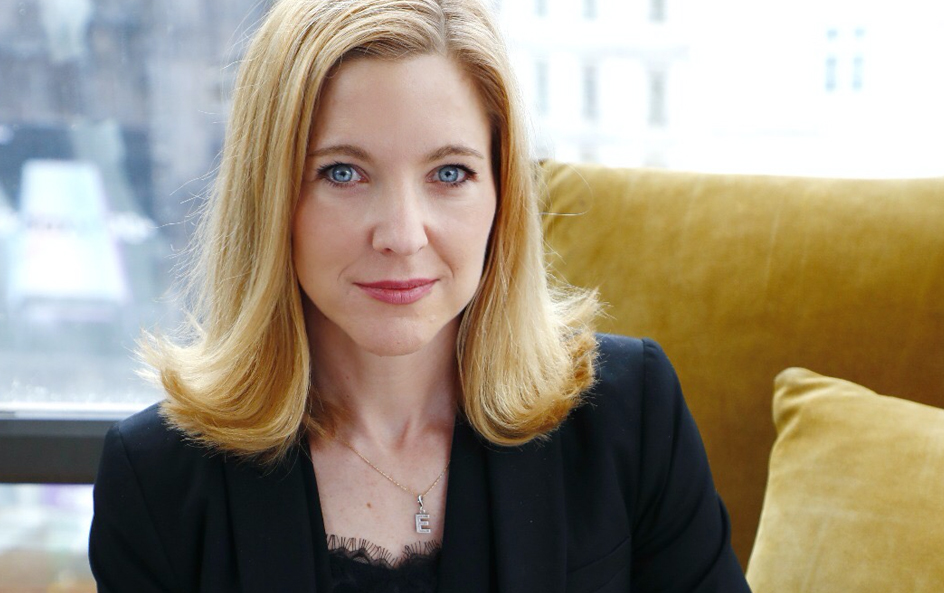 "I had to take over responsibility and dare to present myself."
Petra M. Meiser, CFO - Chief Financial Officer
Do you, or did you have, a woman leader as a mentor?
"Unfortunately, I've never had a woman leader as a mentor. But there are great women I admire: the German Chancellor Angela Merkel because of her resilience, her well-thought-out way of doing things and because of her humanity; she opened the European borders for the refugees!; Christine Lagarde for her style and her courage to lead important financial institutions and Sheryl Sandberg [because] she overcame grief, came back into power and now encourages others to cope, with a stroke of fate."
Why do you think IWD is important?
"This day is important because there are still so many women on earth suffering, powerless; even helpless. This day should always remind us of that fact."
What advice would you give to the next generation of female leaders?
"My humble advice is; be bold… proactively manage your own career; don't wait to be seen; present yourself; dare to be different."
What do you think you can do to help young women facing gender barriers?
"I will support young women by encouraging them to take over new jobs and responsibilities – to get out of their comfort zone... get in the spotlight and connect to other successful people!"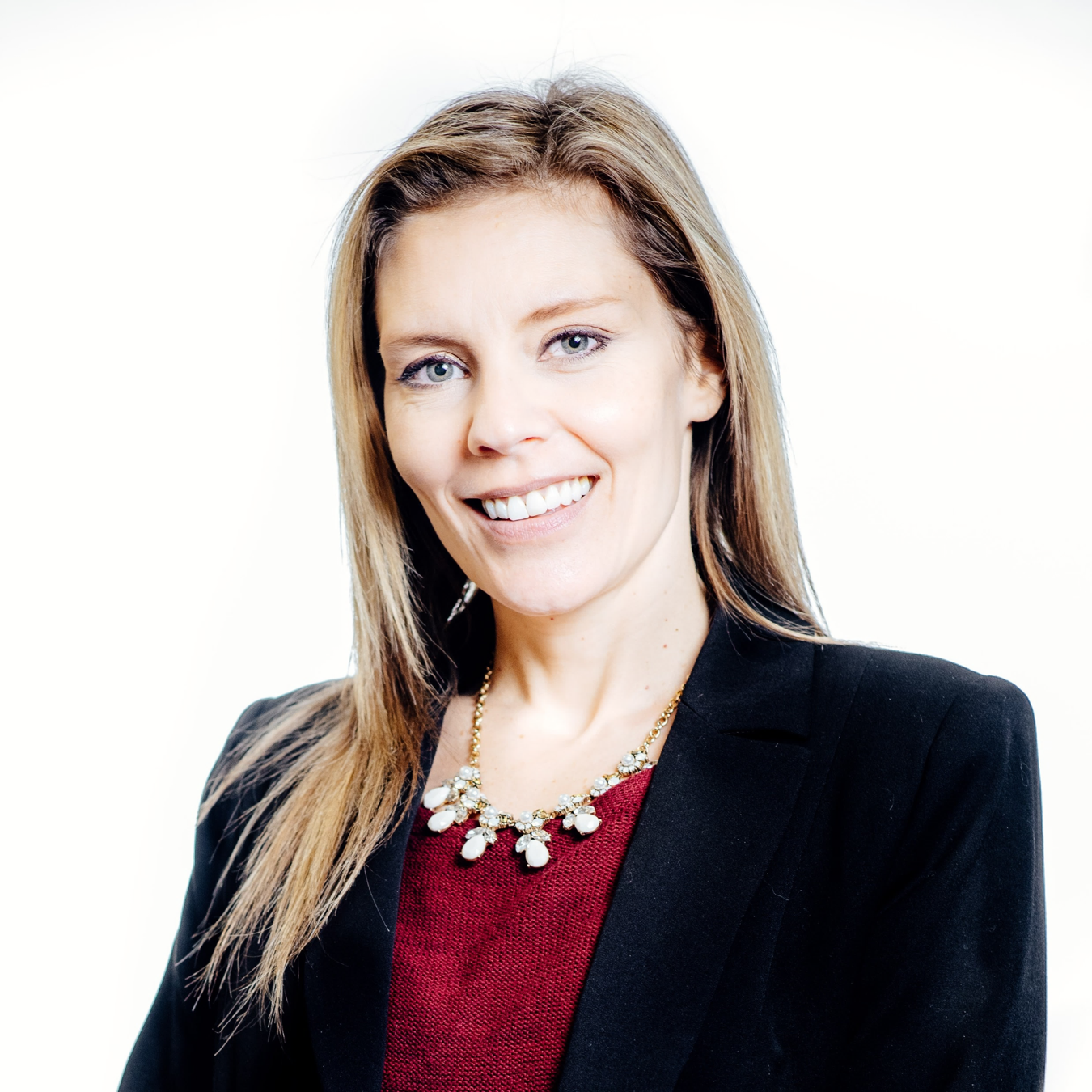 "…If you end up in a leadership role it will be because you took risks and you said 'yes' and took on challenges. "
Charity Rumery, Vice President Americas Sales
What has been the most significant barrier in your career?
"When I spoke at the HERE WITness annual event last year I said, men will apply for a job when they meet 60% of the qualifications while women often feel they need to meet 100% of the qualifications before they apply... I completely fall into that... and when you look at the discrepancy between [the number of] men that will ask for raises vs. women… I also fall into that."
Have you ever had a woman leader as a mentor?
"Coming up in technology, I did not encounter many women leaders... most of my leaders and mentors were men. I would say Sandy Hogan was the exception. She recruited me to HERE and she is inspirational because if she sees something in a person, she stops, she lets that person know and she helps them to develop it… she came to me and said, I see something special in you, would you like to work together?"
Why do you think IWD is important?
"It's important because it gives every generation visibility about what is possible; it really puts a focus, a spotlight, on women's issues, so that we can think about the influence we can have... are we really giving the women and girls in our lives the same chance and the same opportunity that we're giving men and boys?"
What do you think you can do to help young women facing gender barriers?
"We all have the responsibility to make sure that diversity exists… it's on us. Every single one of us needs to pause and say, let me help you on your path and bring you forward so that this gender gap, especially in tech, eventually goes away."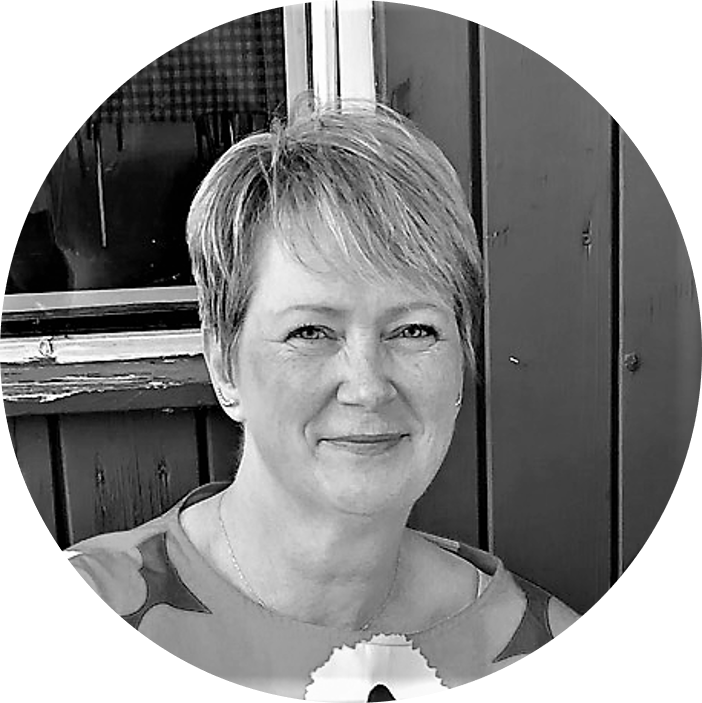 "Your mentors can and should change over time as your career progresses and your priorities change."
Anette Juellund-Auyang, Vice President Business Operations and Strategy, Engineering
What has been your most important leadership lesson?
"Perseverance, patience and flexibility are fundamental characteristics in the approach to my work. Persevering in going for what you would like to achieve, even if it takes time, and flexibility in adapting to new situations with an open mind. "
Why do you think International Women's Day is important?
"In my view, International Women's Day is a day to be grateful to the women, and men, who are paving the way for gender equality, for solidarity with women's struggles around the world, and to inspire and energize the battles yet to fight."
What do you see as the biggest challenge for young women on a leadership path?
"I often get asked, 'what does it feel like to be the only woman in the room?' – I honestly don't think much about it, it's been my work environment for many, many years. "
"That said, it's clear that there are too few women in tech in general and certainly too few women in executive leadership positions and on corporate and non-profit boards. We all, both female and male leaders, need to encourage and mentor women as they start out... A mentor that you trust, can provide you with perspective and confidence."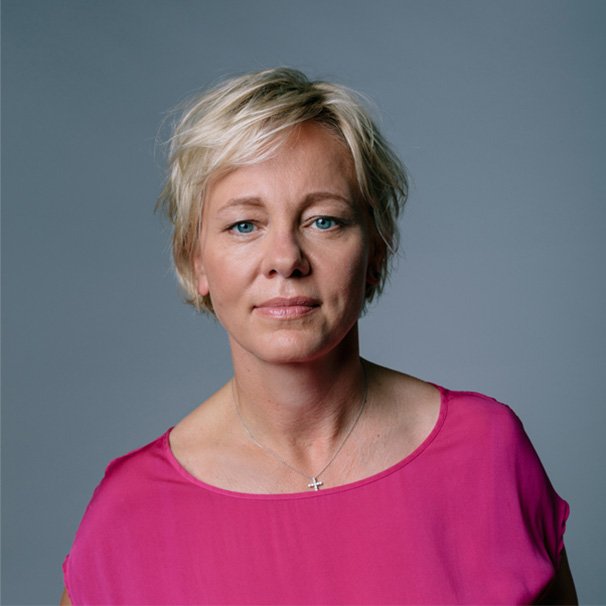 "...We have seats at the table which are ours for the taking – through an openness to learn, tenacity and hard work."
Kristina Bohlman, Senior Vice President, Brand Organization
Do you think there are unique barriers to females striving to achieve leadership roles?
"Letting self-sabotaging behaviors, particularly self-doubt, distract your focus and detract from performance. Constantly questioning yourself: Am I good enough? Do I master a certain domain or skill set? Will others see through that I am not an expert in a certain field? This can often be something uniquely female – in which we place unnecessary pressure and expectations on ourselves - this belief we need to be perfect each and every time, where most likely men would say: 'Sure, why not?' or 'You can't hit home runs every time.'"
What has been your most important leadership lesson?
"Be yourself and be authentic – don't try to copy anyone. Be clear in what you expect from people but let them make their own mistakes and learn from them."
How has International Women's Day advocacy helped you and your female colleagues?
"IWD, and advocacy around it, is important because it inspires and empowers women all over the world - from different walks of life, interests, backgrounds - to dream big, aspire to explore different options and take leaps of faith, to embark on new professional and personal adventures where you will have opportunities to learn about yourself and the world you are part of."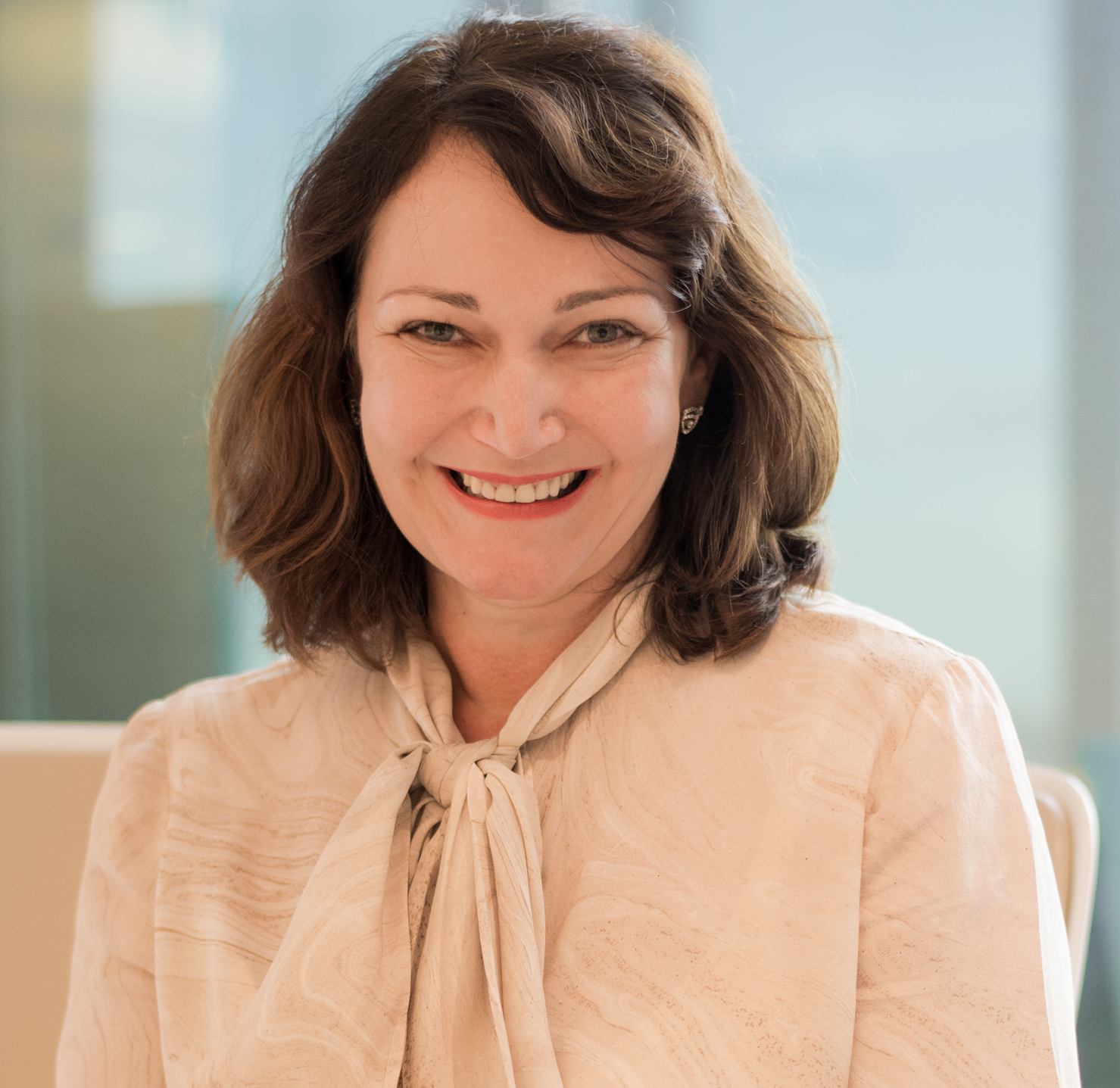 "Bring the team with you."
Stanimira Koleva, Senior Vice President and General Manager, APAC
Do you think there are unique barriers to females striving to achieve leadership roles?
"People often put [women] 'in a box' and stereotype what positions they are good for. I have found myself having to work very hard to dispel the myth of being a particular skill profile only."
"The barriers, I believe, are mainly associated with females shying away from promoting themselves more aggressively and consistently."
When was the last time you attended an IWD event?
"I've celebrated International Women's day for many years. It was a big day in Bulgaria in the years I was growing up. I believe it is one of the most significant days to celebrate women at work; motherhood; and the role of women in society."
What advice would you give to the next generation of female leaders? What do you see as the biggest challenge for young women on a leadership path?
"Work hard and pursue your passion. Believe in yourself."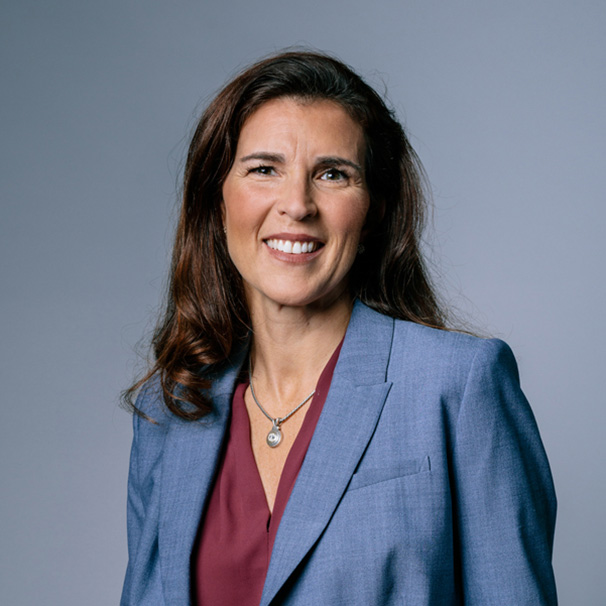 "...When it comes to female leadership, uneven expectations and companies not being ready to elevate women are cited more than any other factor as a major reason that more women are not in top leadership roles in business..."
Kelley Steven-Waiss, Chief Innovation Officer
Do you think there are unique barriers to females striving to achieve leadership roles?
"I want to start by calling out that even today, women still earn about 80 cents for every dollar a man makes. I also want to mention that the 80-cent difference is for white women in the U.S. If we add women of color to the mix, this number jumps exponentially."
"If we're going to be allies for ALL women, we need to make sure people understand the systematic barriers in place and that these barriers are even more impactful to women of color. We need to talk about this."
What has been your most important leadership lesson?
"I think I spent a lot of time telling myself why I couldn't do something or why I wasn't worthy of a role, promotion or award. When I started to change that self-dialogue to why wouldn't I go for that? and there is no reason why I shouldn't be able to achieve that, it changed my life."
Why do you think IWD is important?
"IWD serves as a reminder to me that it takes one day to recognize women but 364 other days to take action for advocacy."
What do you think you can do to help young women facing gender barriers?
"At HERE Technologies, we are re-looking at every process to reduce bias in the system. One is eliminating the question of previous salary during the recruiting process. Our recruiters share the salary range and ask if the range fits into the expectations of the candidate. We don't want to continue to saddle women with the baggage of previous lower salaries coming in the door... Women aren't ever able to catch up to their male colleagues otherwise, no matter how well they perform."
For female executives at HERE Technologies, supporting women's initiatives means taking ownership of their position as industry leaders, and becoming a visible force for progress that inspires younger generations of women to come.
Sign up for our newsletter
Why sign up:
Latest offers and discounts
Tailored content delivered weekly
Exclusive events
One click to unsubscribe