Who runs the world? Women in tech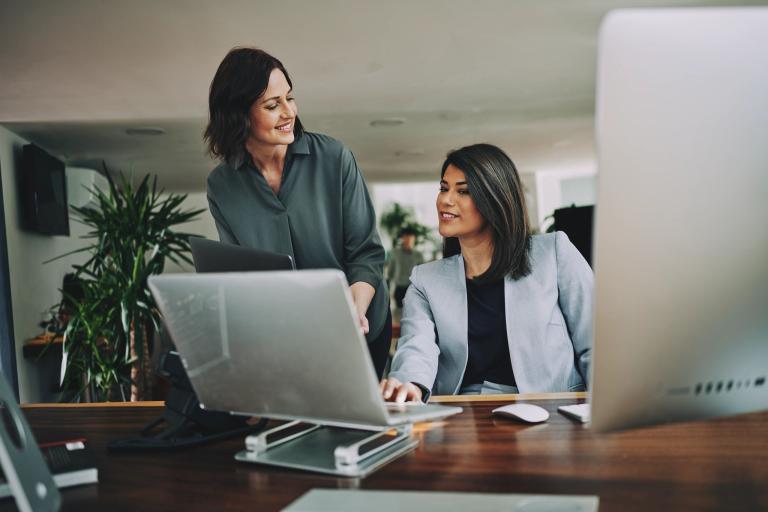 Studies show that tech brands with more women leaders make more money. 2022 is the year we #BreakTheBias against women working in STEM.
In the UK, the STEM sector is growing almost three times faster than the economy and contributes about £200 billion every year. At the end of 2021, the American tech industry was worth US$461billion, even after two years of COVID disruptions.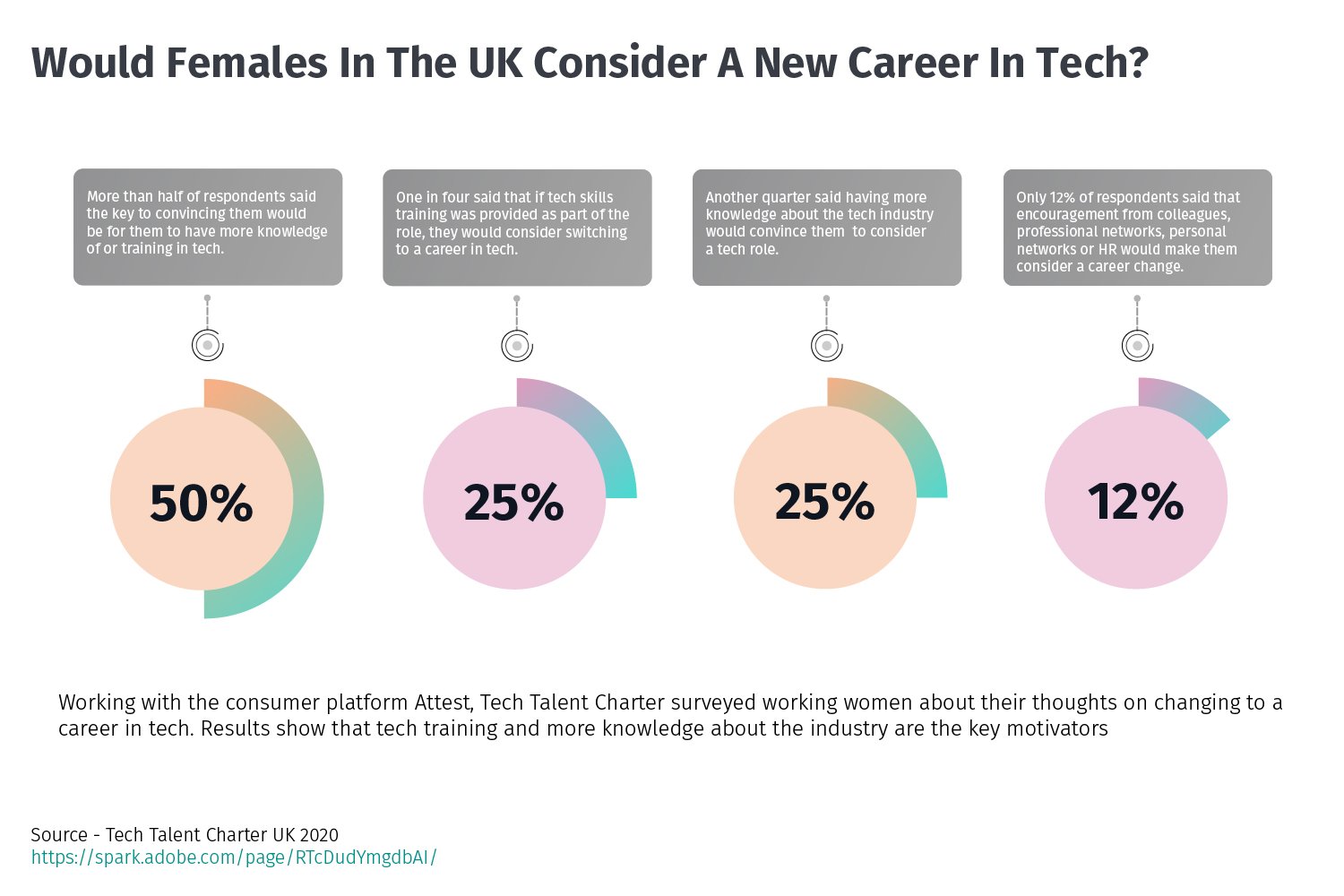 The above infographic illustrates the main reasons why women in the UK would consider switching to a career in technology, as reported by Tech Talent Charter.
This year's International Women's Day (IWD) theme is #BreakTheBias, and yes, isn't it about time to close the gender gap? Whether intentional or unconscious, gender bias makes it difficult for women to succeed. As the IWD website states, "Knowing bias isn't enough, action is needed to level the playing field." More companies must encourage women to enter STEM and create the conditions needed to support more female leaders in the field.
In March 2020, Forbes published "Top Three Reasons We Need More Women in Tech" written by Elaine Montilla. According to the article, not only are companies more profitable with more women in managerial roles, but businesses with at least three women in leading positions saw a 66% increase in ROI and have a purchasing power of an estimated US$5 trillion. Montilla also emphasized that "women think differently" and that inclusion (and diversity) is not a "one-time campaign".
The other reason why we need more women in tech? We need more role models.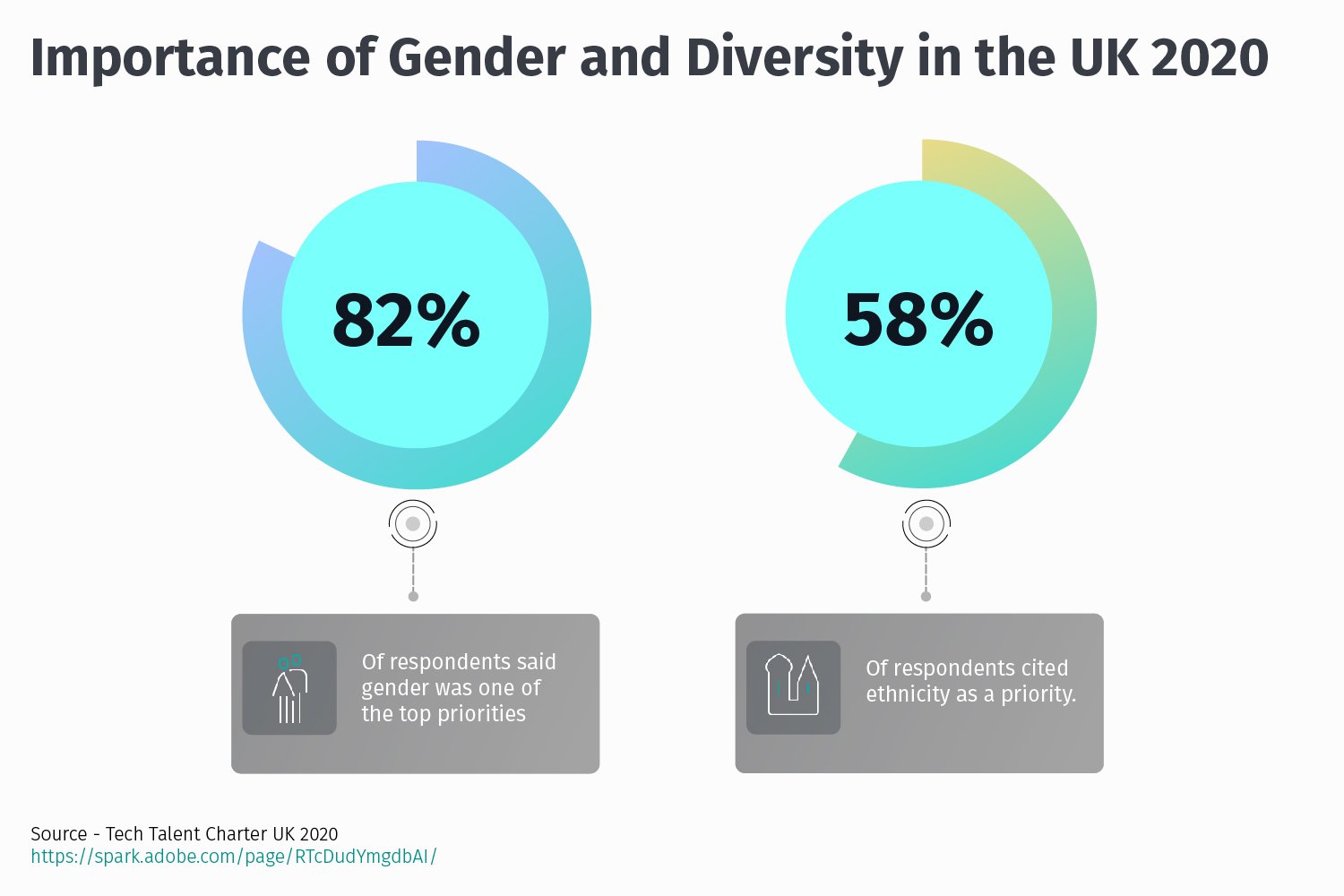 For many tech companies, closing the gender gap and increasing diversity was listed as a high priority.
The TrustRadius 2021 tech report reveals 72% of women are still outnumbered by men in business meetings. If gender equality continues unaddressed, it could create major economic challenges for businesses, leaving women's skills, experience and voices undervalued and unacknowledged.
This year, HERE360 celebrates female leaders advocating for more women in tech by also acknowledging one of our favorite female-run podcasts, "Women in Technology" (WIT).
"Getting women more equitable opportunities and consistent support as location tech continues to expand is going to be key in establishing long-term success for this field." — Becky Schneider, Geospatial (GIS) Analyst, Engineer, and Consultant, INCATech, LLC
Becky Schneider, Geospatial (GIS) Analyst, Engineer, and Consultant,
INCATech, LLC
Becky Schneider currently works at INCATech, LLC (a 100% women-run small business), part of the Dept. of State Bureau of Consular Affairs Travel.State.Gov initiative, where she makes interactive maps for the public. Her maps visualize geopolitical relations between nation-states, travel safety, and online services for managing passports and visas.
When asked what words of wisdom Schneider would give to young women climbing the corporate ladder, she told WIT, "Take courses in new technologies and tools that interest you, attend seminars and workshops, connect and network with excited and passionate people to keep you creative."
HERE360 asked Schneider to elaborate further, why should more women consider a career in tech? "Having women present and active in the location technology industry is just as important as having women present and active in every other STEM field. Having a diversity of opinions and backgrounds will create more inclusive and productive solutions."
Schneider was the recipient of the WIT "Rising Star" award in 2020.
Check out this short video by Women in Tech to find out more about closing the gender gap.
Mahwish Hamlani, Managing Director,
Accenture
 Financial Services Technology Practice
Mahwish Hamlani has over fifteen years of experience leading large and complex transformation programs for Accenture's commercial and federal clients. She helps Accenture's customers with Cloud, intelligent automation, AI/ML, IoT, and Agile. Dedicated to giving back and inspiring the next generation of female STEM workers, Mahwish shared her life lessons and words of wisdom with WIT.
"You need to become comfortable with being uncomfortable. The landscape of technology is changing so quickly, so fast that... nine times out of ten I feel as if we are in settings with completely new technology and we need to quickly learn a new skill to figure out a unique solution for a client, to solve a problem."
Hamlani is the recipient of the 2021 Washington DC Women in Technology Leadership Award.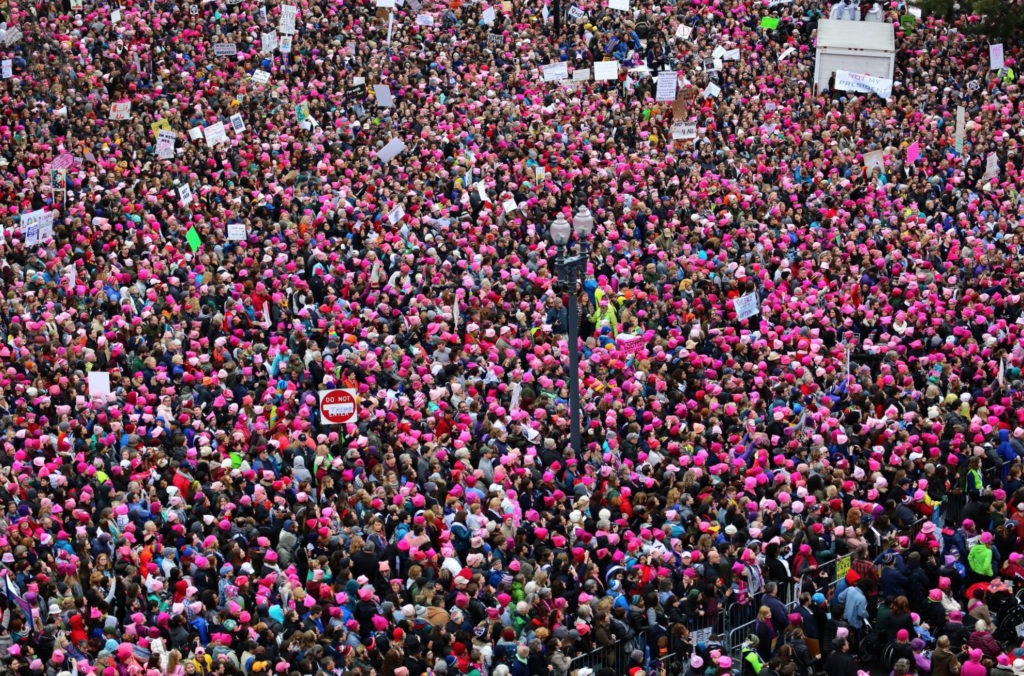 Initiated by the female suffrage movement in New Zealand, International Women's Day originated from labor movements in North America and Europe during the early 20th century. The first version was called "Women's Day" organized by the Socialist Party of America in New York City on February 28, 1909. (Source: Wikipedia)
Kristie Grinnell is an avid STEM advocate and a 2019 Capital CIO of the Year ORBIE Award Finalist. Grinnell is also the executive sponsor of FORWARD at GDIT (for women's advancement, recognition and development). Grinnell shared her advice for women entering technology and STEM fields with WITwhen she won their 2021 Leadership Award in STEM.
"My advice is to take a risk... no one else is going to take [it] for you... Even though you feel you may not check all the boxes... go for it. I wouldn't be a CIO today if I didn't take risks... Although we've made headways in STEM fields, we're not nearly where we need to be. You need to come in willing to be that next role model, be that change, for women to be able to work in technology."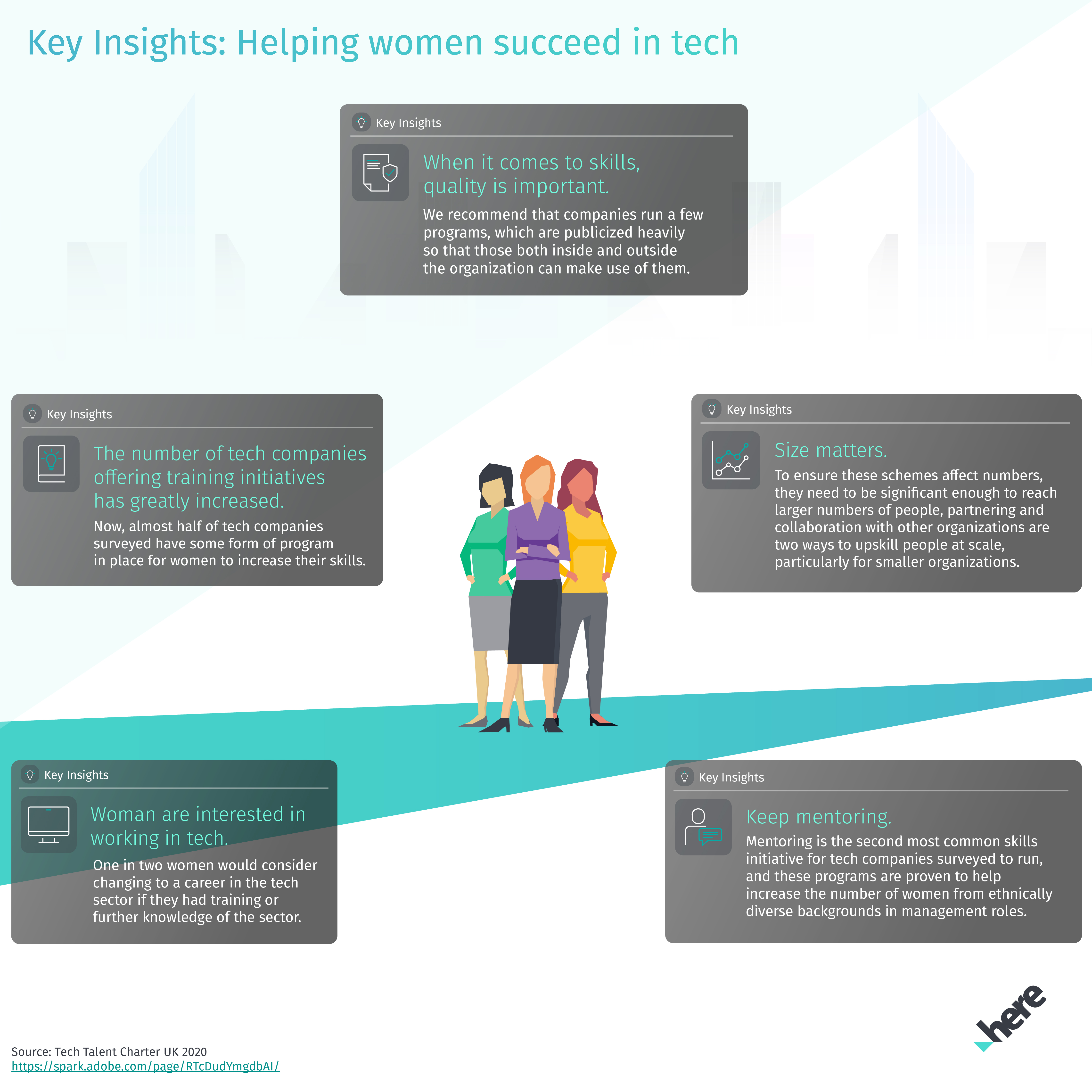 Some of the reasons there are still more men than women in tech include the lack of female mentors and not having enough knowledge or training in STEM subjects.
According to a survey by TrustRadius, women working in tech in 2021 were twice as likely as men to have lost their jobs or furloughed due to COVID, 72% reported working in an environment with pervasive "bro culture" and 78% of women felt they had to work harder than male coworkers to prove their worth.
This year, let's #BreakTheBias. The future of technology, the future of communities, is in the hands of women.
Join HERE and help #BreakTheBias.
Sign up for our newsletter
Why sign up:
Latest offers and discounts
Tailored content delivered weekly
Exclusive events
One click to unsubscribe