What's next for urban mobility in 2022? Hint: it's electric and women-led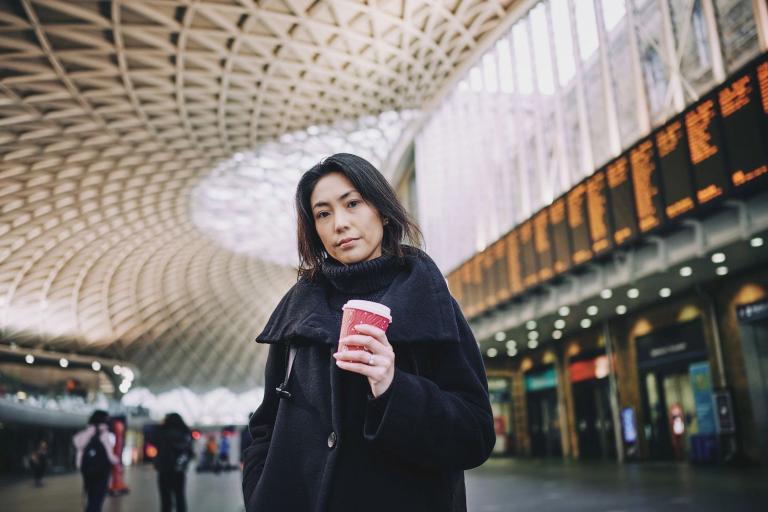 HERE360 gives a shout-out to five ground-breaking urban mobility companies using location tech to help move city transportation into an efficient and greener future.
In 2021, on top of staggering climate change effects, cities worldwide braced themselves for return-to-work commuters, tourists, summer holiday activities and the congestion that follows as COVID-19 shutdowns eased. More than just a reminder of the need for greener, more efficient urban mobility options, the last year has been witness to massive advancements in electrification and MaaS, all in an effort to reduce traffic jams, make streets safer, meet demand and zero emissions targets.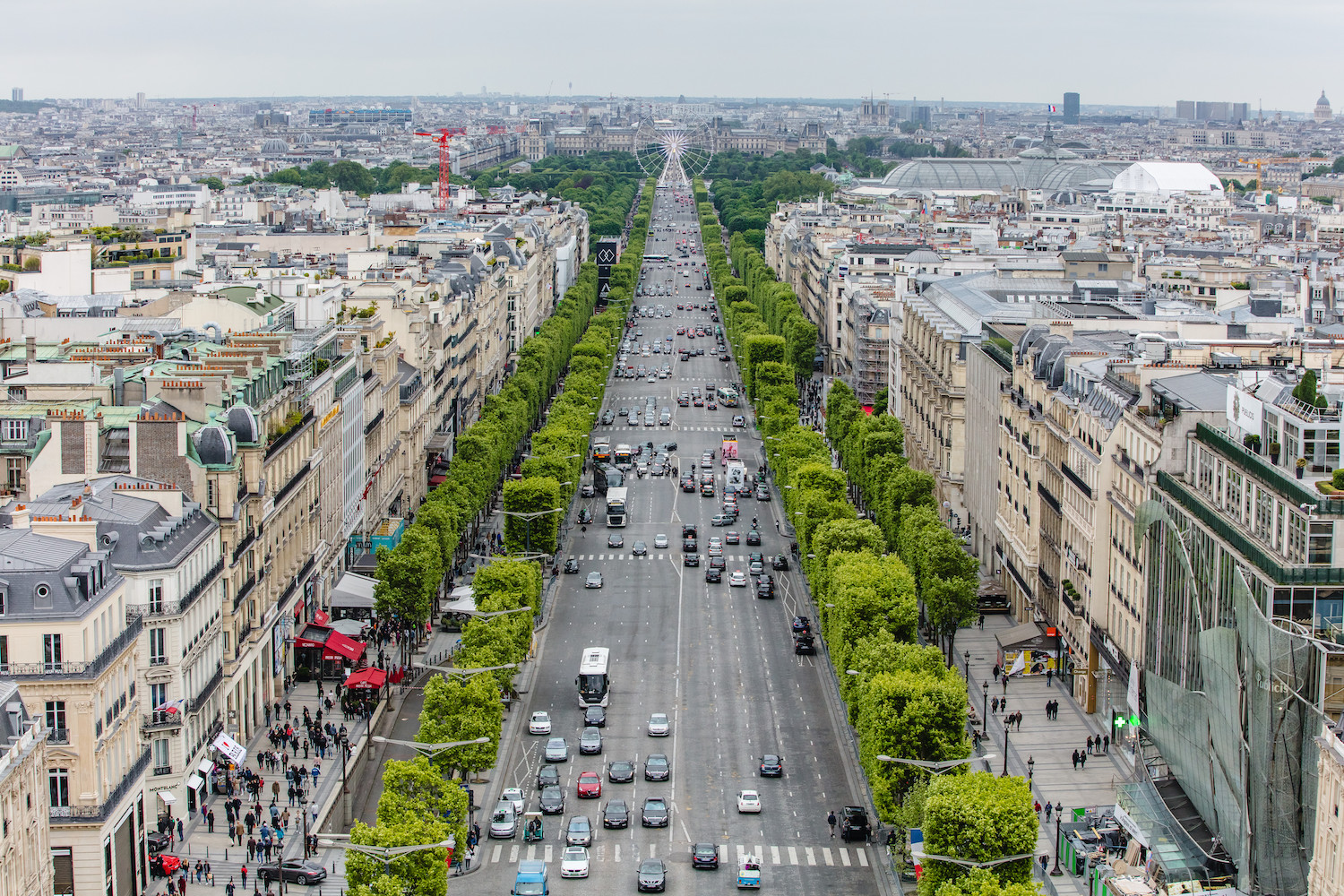 At HERE360, we know urban mobility brands are working hard to help city planners and government agencies meet their goals. So, we're taking an end-of-year look at five outstanding companies — in no particular order — that use location-based solutions to take urban mobility in new directions, delivering smarter, greener transportation solutions.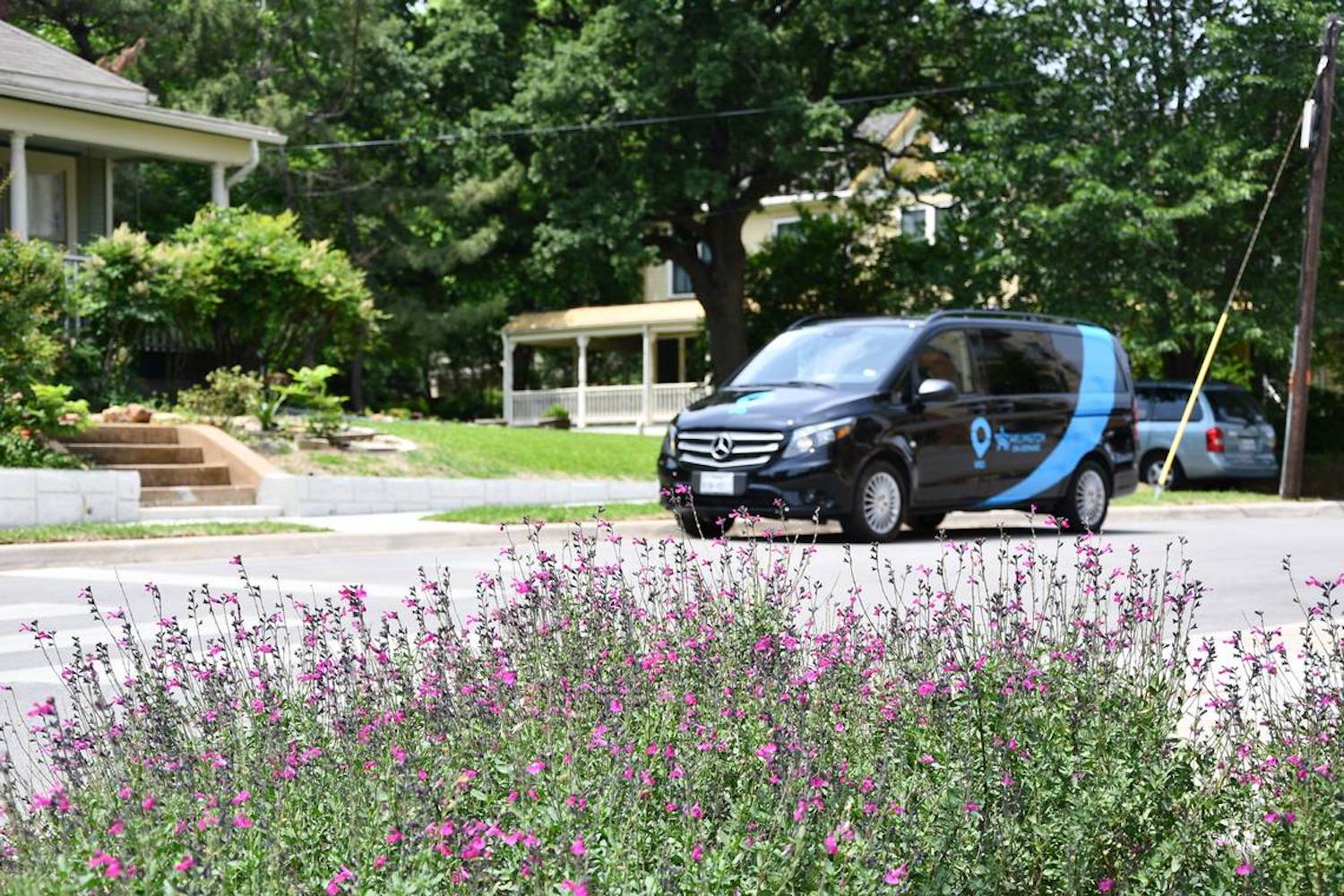 Via Transportation
Over the course of ten years, Via's defined the term TransitTech. Their location-enabled software provides planning, optimization, and efficiency-boosting support for transit systems in five continents. They maintain more than 500 partnerships including the BVG in Berlin and The City of Arlington Texas and have completed over ninety million rides. Their solutions include:
Micro-transit/on-demand public transit services that connect users in transit deserts, featuring customizable filters such as wheelchair accessible vehicles and door-to-door options.
Non-emergency Medical Transit (NEMT) like shuttles for essential workers during COVID, supported by routing algorithms and dispatch technology, easily integrated with public transit.
Student transportation equipped with efficient routing, real-time GPS tracking and an app for visibility.
Integrated mobility that manages entire mobility operations in a single platform and shared fleet which can improve usage, maximize drivers and increase ridership.
Now, moovel Group
Now is on a mission to reinvent mobility. They offer on-demand and electric transportation options including car-sharing, food delivery, and ride-hailing.
They work with NextBike, TIER, CarToGo, VOI, HVV, and VRR to offer multimodal, urban mobility solutions. Using innovative location-based tech, they've created four interrelated consumer options with easy-to-remember names:
Free Now: allows users to book a taxi, rental car, e-scooter, or carshare via their app. Available in over 100 European cities.
Share Now (formerly Drive Now): book cars for two minutes or two weeks, via an app. No fees for parking, charging, fuel or insurance; membership is also free.
Charge Now: access the world's largest, location-specific, EV charging infrastructure. Digitized features to make e-mobility simple and hassle-free.
Reach Now: take advantage of multi-modal solutions. The app is a one-stop service that allows users to search, book, and pay for public transit, on-demand, car-shares, and more with one account. Also includes REACH NOW Mobility Budget geared towards giving companies and employees expanded transportation options.
Shebah
This women-driven (pun intended) Australian rideshare brand is dedicated to creating safer mobility experiences for women and children. Founder and CEO George McEncroe and her team, work to dissolve transportation inequality that prevents women from reaching their goals. Shebah helps women travel, and drive, with confidence using HERE Map Content to support accurate pick-ups and drop-offs.
A Shebah car can be booked up to two weeks in advance.
The Shebah app allows for bookings, and add-ons like child seats, unaccompanied minors, and selection of preferred drivers.
Shebah fares can be split up to three ways making sharing a ride simpler.
SEAT MÓ
From the Spanish automobile brand SEAT, comes two new electric and connected urban mobility solutions. SEAT MÓ 125 is a full-sized scooter with space for two helmets, a reverse gear for parking, a 137km range, and features zero emissions, and zero noise. SEAT MÓ 65 is like a compact manual scooter, but electric and lightweight. It offers a 25km range and virtually endless parking options.
SEAT also manufactures their own charge-at-home stations but that doesn't mean you can't charge an electric SEAT vehicle en-route: their design is compatible.
Shuttlers
This tech-enabled bus-sharing company is Lagos' first ridesharing service that isn't focused on two-wheelers and cars. Using an app, riders sign-up for their service, book a ride on the shuttle, and track their bus in real-time as it arrives.
Particularly great is Shuttlers' "She Moves", a mentorship program enabling young female professionals to make the most of their commute time by gaining valuable career skills while in transit.
*Holiday bonus: Lilium
This Munich-based company promises air-travel service by 2024. Not only will riders travel 300km in one hour, but the engines are fully electric, and the jets seat six (soon to be seven) people, with luggage.

Lilium's first goal is to create a network between cities, what they call "urban air mobility", offering travelers faster, sustainable transport than say, trains, at a comparable cost.
Find out how HERE is changing the way we move.
Sign up for our newsletter
Why sign up:
Latest offers and discounts
Tailored content delivered weekly
Exclusive events
One click to unsubscribe