Shuttle shift: the Texas city launching a single-passenger ride-hailing service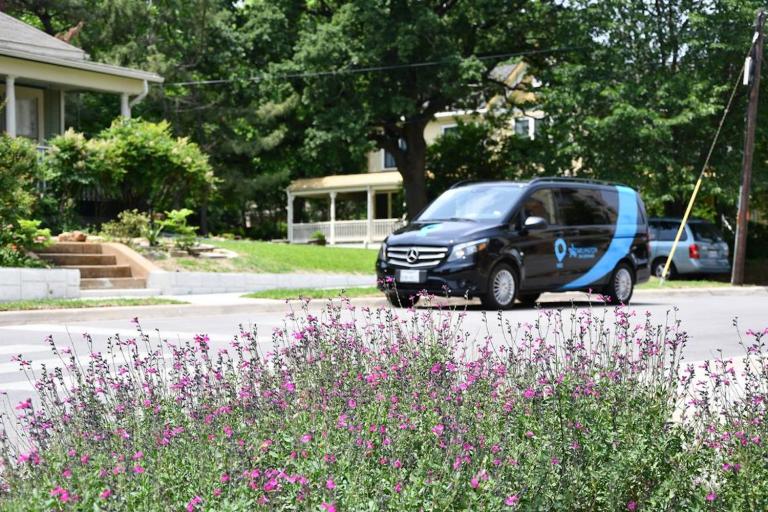 Could this ride-hailing public-private partnership in Arlington, Texas, be a sign of things to come in the urban mobility sphere?
The city of Arlington, in Texas, US, faced a familiar problem.
With a population of about 400,000, the city covers an area of 99 square miles. In 2017, voters rejected a sales increase to pay for the city's bus network.
Yet many of those living in sparsely-populated areas still needed some way to get around.
The city chose to partner with Via, a ride-hailing firm, in a small, designated area. The scheme was so successful it now covers the whole metropolitan area.
For a cost of between US$3 and US$5, depending on the distance, residents can book one of 70 shuttles. It will pick them up at a location within two blocks of their home.
"This works in low-density regions. And it also is cost-effective enough that smaller cities can afford it, and it works," Arlington Mayor Jeff Williams told GovTech.
He said that ridership has increased tenfold, and expects that the scheme, which costs about US$9 million per year, will also reduce traffic.
What's really interesting about the Arlington micro-transit project is that it could be a sign of things to come.
Los Angeles has launched a Metro Micro service recently which is designed to complement existing public transportation options.
A Metro Micro in Los Angeles works as a supplement to the existing transit network.
HERE Technologies' Lead of Automotive Product Marketing Cyril Leman told HERE360: "I don't think this is an anomaly. I think this is something which is happening with more and more intensity."
While scheduled forms of mobility still dominate in most places, consumers now want more, he said. In a connected, digital era, people want real-time information about their trips such as delays and disruptions. They want to ensure their journey is frictionless.
The problem for many cities and towns is that delivering a network is expensive. The cost is even more prohibitive if you need to create it from scratch.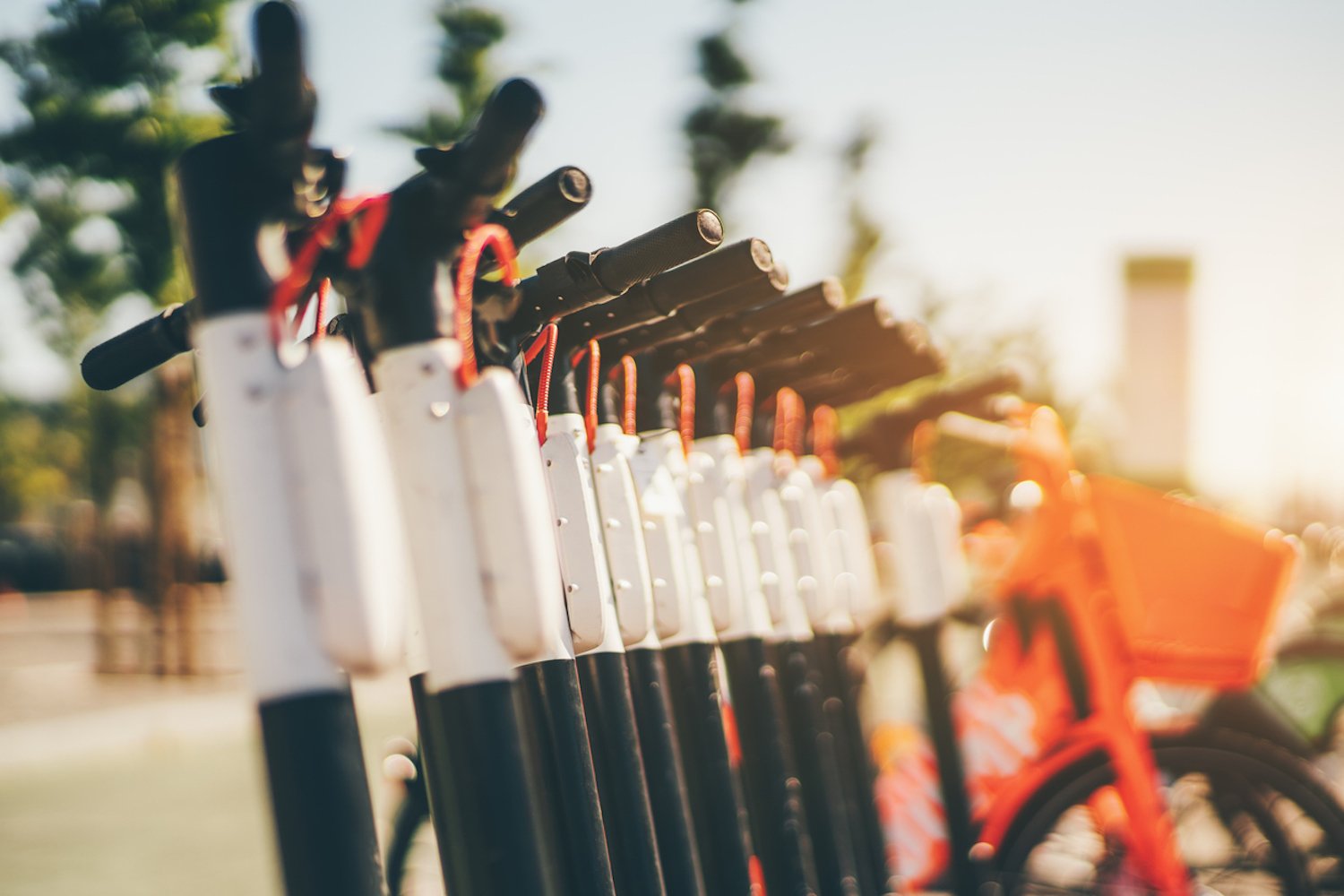 Combining different modes of transportation is increasingly becoming the way to travel.
"There is a need to expand the network to address areas where there is limited access to mass transportation.
"How do you deal with areas of low population density and low density of public transportation options, where people can't necessarily afford to take a taxi? Some cities and municipalities can't afford to develop the network on their own, so have to engage with public/private partnerships to expand it.
"This is when you see projects like this Via one in Arlington," Cyril said.
At the same time, he points out, there is a drive towards a more sustainable and less polluting mode of transport than individual cars.
With the right technology, citizens can combine multiple modes of transport together, even in one trip.
"How do we move from these local experiments to what is becoming the new normal?" – Cyril Leman, Lead of Automotive Product Marketing, HERE Technologies
From local to global
The Arlington case points to an important question.
"How do we move from these local experiments to what is becoming the new normal?" as Cyril puts it.
One of the challenges for mobile services operators is scaling their operations globally. Every town and city is different, and understanding that context is the first step towards providing new services.
The transportation network is made up of an ecosystem of players, from local authorities themselves to existing network providers and technology companies.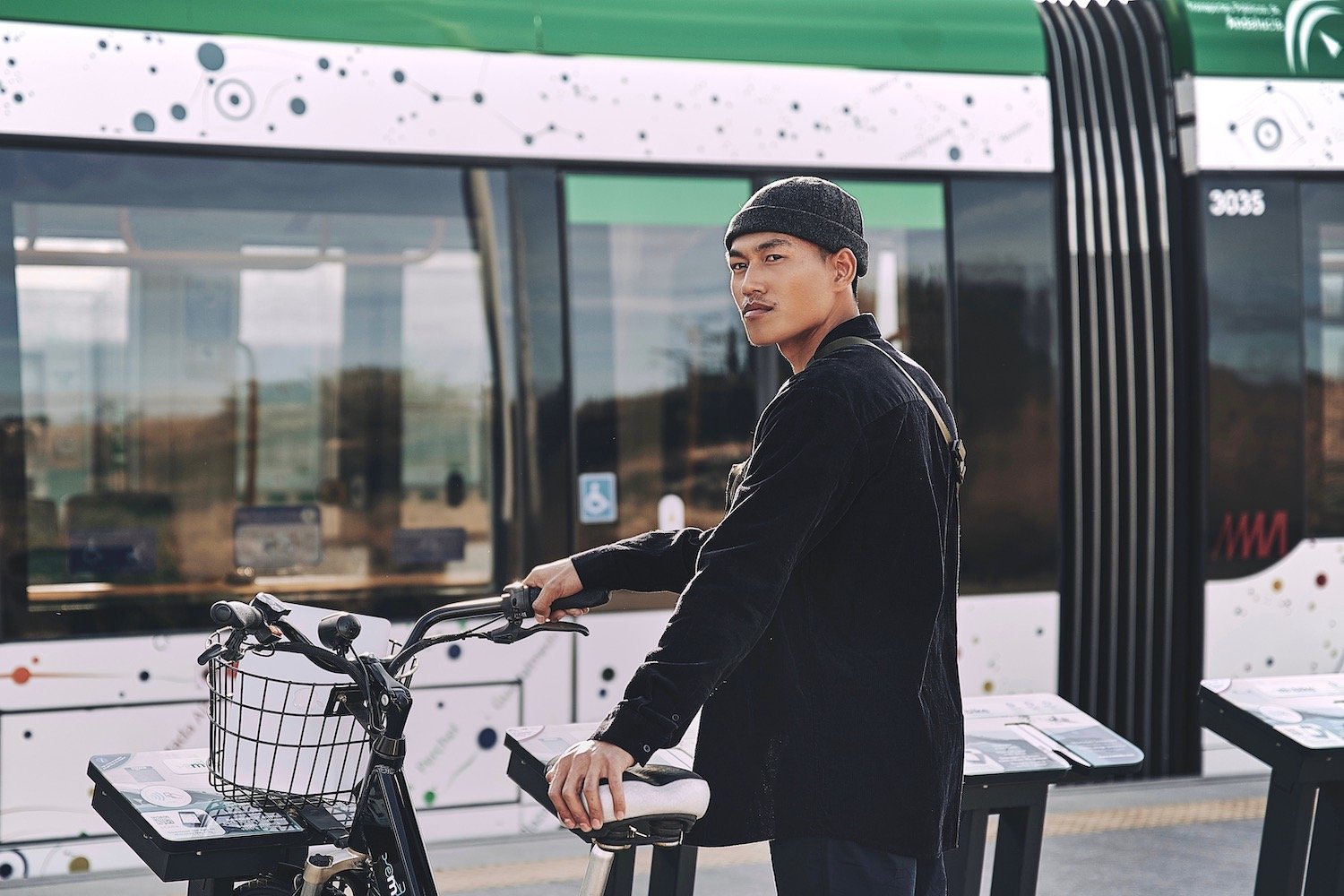 Bringing the public transportation ecosystem together in single platforms or apps is a challenge.
Mobility service aggregators are attempting to bring these parties together – though there are still challenges ahead for Mobility-as-a-Service providers of this kind.
Leveling up with location technology
Location technology can help with the entire process of adapting to new, intermodal forms of public transportation.
"First and foremost, you need to understand how people are moving around," said Cyril.
Understanding these mobility patterns at different times of day and night can help operators plan their operations. That's where datasets such as HERE Maps come in. Maps can help planners understand important details, such as restricted areas. These can be divided into static datasets, including HERE EV Charge Points, and dynamic data, such as HERE Traffic.
Location tools can help people navigate the world, whether they are using a car, bike, public transportation or a combination of modes of transportation. HERE Routing can help with this. They can also help planners decide where to position items such as cellular towers or WiFi hubs.
Ultimately, consumers can plan their entire route using an app such as HERE WeGo.
When it comes to changes in urban mobility, we are at the beginning of the journey – but it looks as if there are exciting things to come.
Plan for smarter intermodal journeys and improve your operations with HERE Mobility.
Sign up for our newsletter
Why sign up:
Latest offers and discounts
Tailored content delivered weekly
Exclusive events
One click to unsubscribe