How HERE Technologies solves truck-specific routing challenges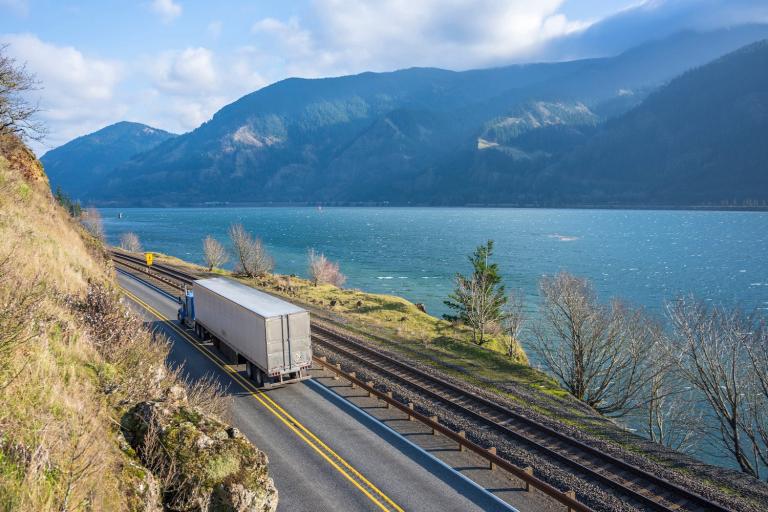 With detailed insight from HERE's Jørgen Behrens, this HERE360 exclusive reveals the significance of truck-specific map and routing solutions for today's fleets.
At CES 2021, Jørgen Behrens, Chief Product Officer (CPO) at HERE Technologies, participated in a podcast called, "How HERE Technologies is Moving Us Forward".
During the conversation with host Tyler Suiters, Behrens introduced online listeners to the importance of truck-specific route planning and maps, and how HERE creates unique solutions for industries like retail and logistics reliant on commercial fleets.
Now, in a HERE360 exclusive interview, Jørgen Behrens expands on the topic, offering insight into how HERE approaches mapping and routing for the "big rigs".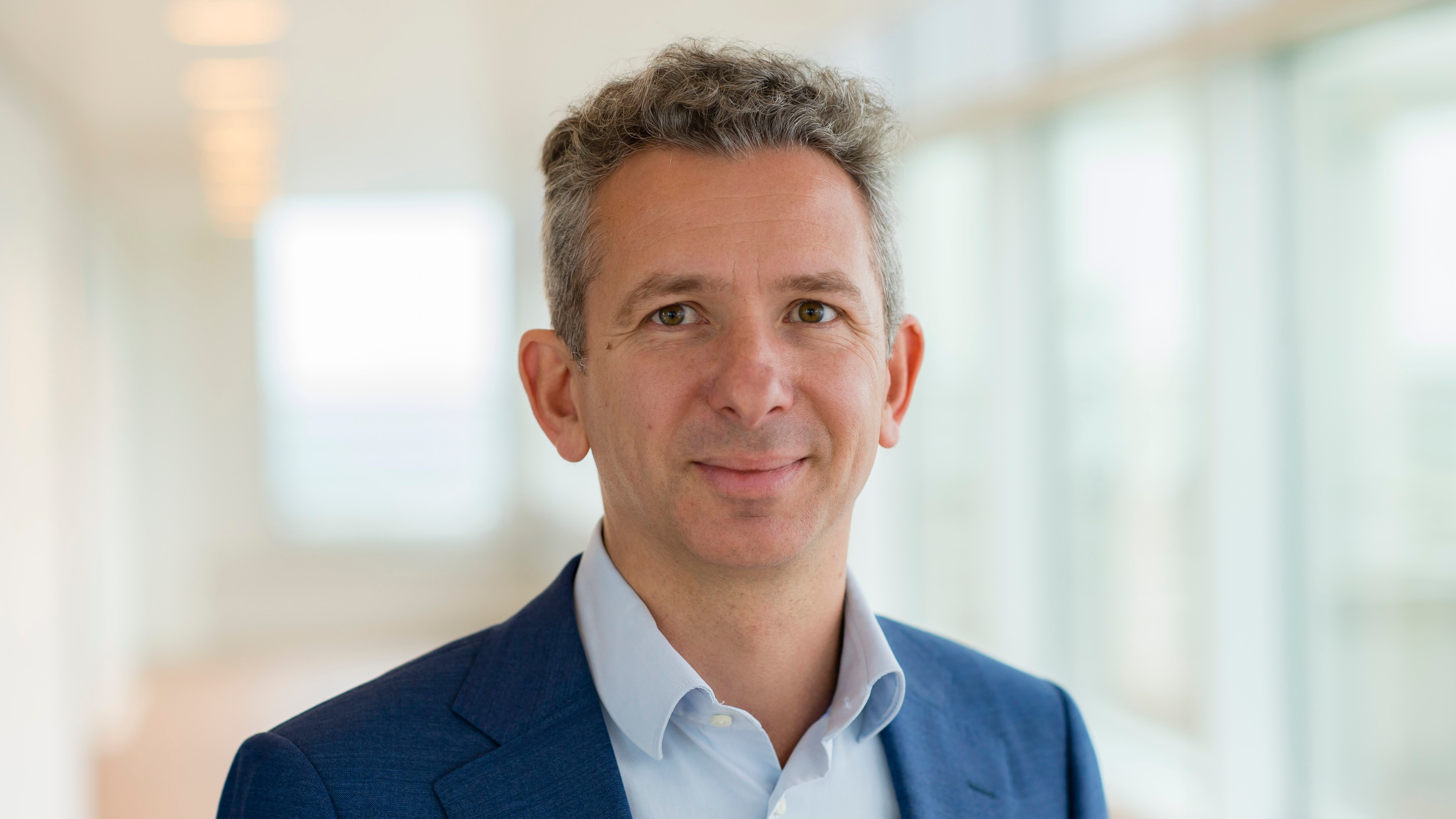 HERE360: Why are HERE Maps unique? What makes them stand out amongst the competition?
Jørgen Behrens: "For over 30 years, HERE has been a leader in mapping and location. HERE Maps is a real-time digital representation of the physical world, including 3D buildings, landmarks, and live traffic from road and transportation networks. Billions of data points are gathered every day, and machine learning is applied to support rapid map updates..."
Jørgen Behrens, Chief Product Officer, HERE Technologies,
on why HERE Maps really stand out:
Coverage: HERE offers the broadest coverage worldwide, providing maps for more than 200 countries
Freshness: HERE delivers new, validated content; 86% of the core content is published daily
Richness: HERE delivers the strongest, most accurate representation of the world, aggregating over 900 detailed attributes

"...With our location services, we are providing a unique, fleet map style. This is a rendered map image delivered through our Map Tile API... The map highlights and optimizes... the visual information that dispatchers need for managing their vehicles, or drivers for a safer navigation experience ie, highlighting the street network, coloring highways for easier differentiation... coloring toll roads, number of highway exits, borders, environmental zones, industrial areas, etc. And of course, you can also include truck attributes on top of the map," Behrens continued.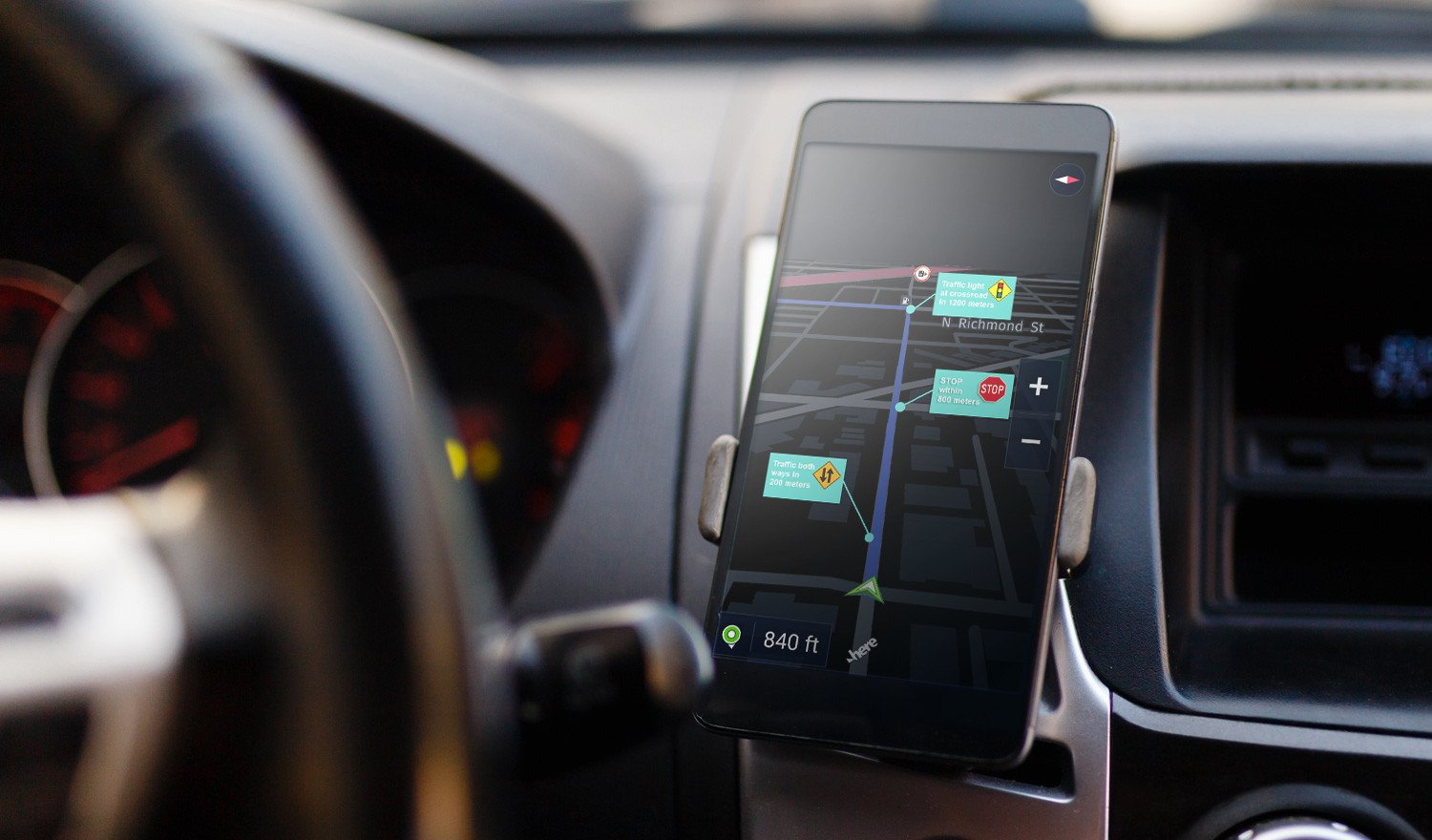 Why is the inclusion of truck attributes in HERE Maps important right now?
"Truck attributes in HERE Maps make it easier for logistics companies and for their dispatchers to identify and plan the safest, least stressful, and most cost-efficient routes. They can easily see (on the map) all kinds of driving restrictions [relevant] for trucks, such as height, weight, hazardous goods, restrictions for deliveries in pedestrian zones, etc., but [they can also visualize] truck stops for refueling, food, rest or a little exercise time..."
A map is a complex thing. When you think of it maybe you think of the road network, the street names, or the addresses... but in reality, the map as we produce and disseminate it has hundreds of attributes for each section of the road including the types of lines on it, the number of lanes, the speed limits, the restrictions, slope, and elevation. — Behrens explained to Tyler Suiters during CES 2021.
How can truck attributes (in maps) help logistics companies?
"...The most significant issue that truck routing tackles is ensuring that deliveries are as safe and efficient as possible, as any prolonged routes can cost the company dearly in fuel and time, or in the worst case, even penalties due to too late deliveries. And not to forget, [maps can help to] avoid cases where a truck hits a bridge or a tunnel ceiling due to missing clearance [information]."
Can you describe how HERE works with logistics companies to help solve their routing problems?
"...Let's start with a planning use case: here the key challenge customers face is to plan the routes, loads, and stop-overs for their trucks well ahead of the time they are actually going to leave the depot.
With our truck routing service, considering the previously mentioned truck driving restrictions, and [using] historical traffic information, dispatchers can now easily plan the best time for their trucks to begin the route, with reliable driving times. Leveraging the HERE Tour Planning service, dispatchers can not only plan those routes for a single vehicle but also for an entire fleet of vehicles and deliveries, considering additional constraints, such as defined delivery windows..."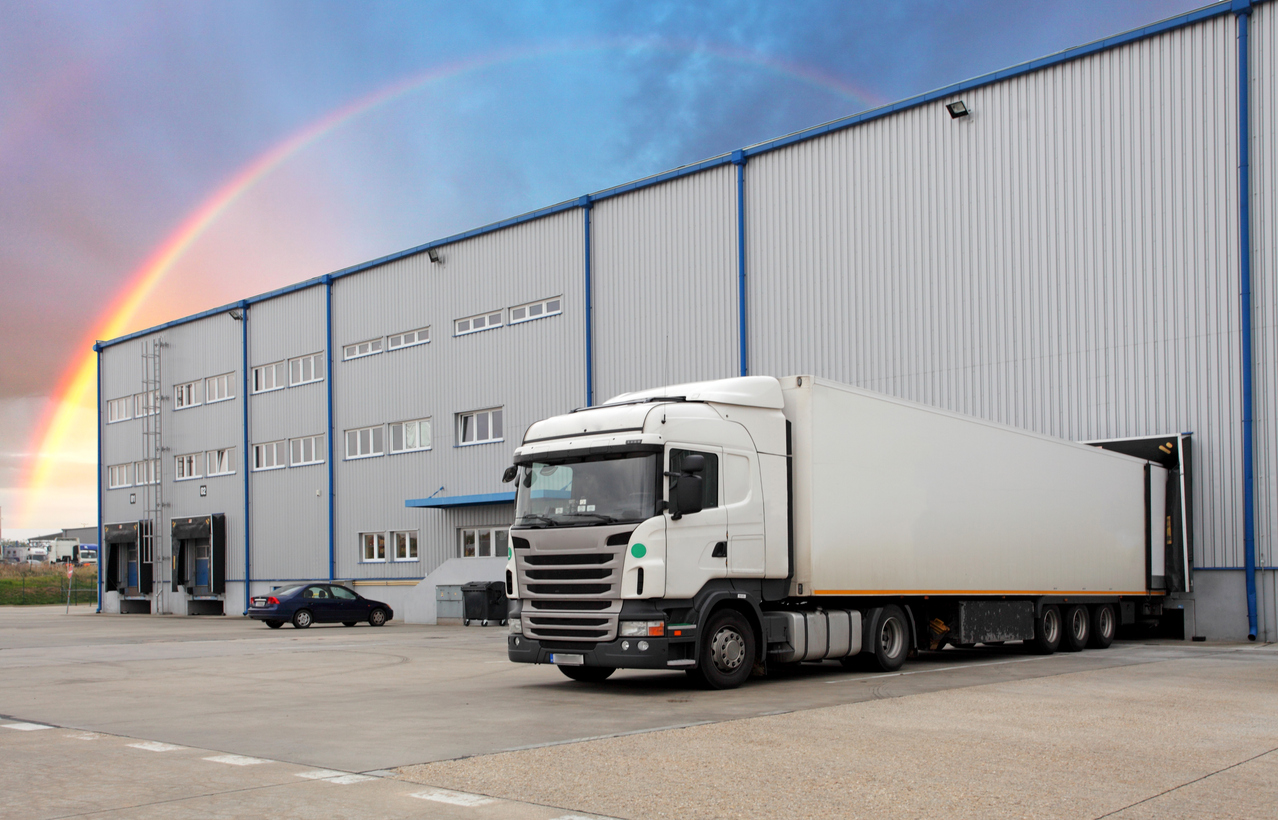 J
"...And there's the driving analysis use case in which logistics companies want to better understand the actual routes already driven by their drivers: do they match to the originally planned routes, or were there deviations? If so, why? Did the driver adhere to the posted speed limits, were they speeding...? This use case can be enabled with HERE Route Matching and advanced data sets location services, [which can] re-calculate the driven routes by leveraging collected GPS probes, and then compare those [data sets] with pre-compiled premium map data content, such as posted speed limits, truck attributes, or toll costs."
As more companies take on electric fleets, can you describe how HERE will adapt to meet their future needs?
"The challenge of using electric vehicles is the reduced range in comparison to traditional combustion engines... [Other issues include the] availability of charging stations, the range variation... the vehicle type, battery age, weather, route conditions... and the long recharge time... depending on vehicle type. We are addressing these challenges with map content such as road elevation, traffic speed, and a charging stations database, which includes the location capacity, adapter, and payment type.
In addition, HERE is providing a special routing algorithm that considers the [location of] charging stops when finding the fastest route... This leads to an overall time-optimized route that might be a longer but faster route due to a "detour" to reach a charging station with a higher voltage."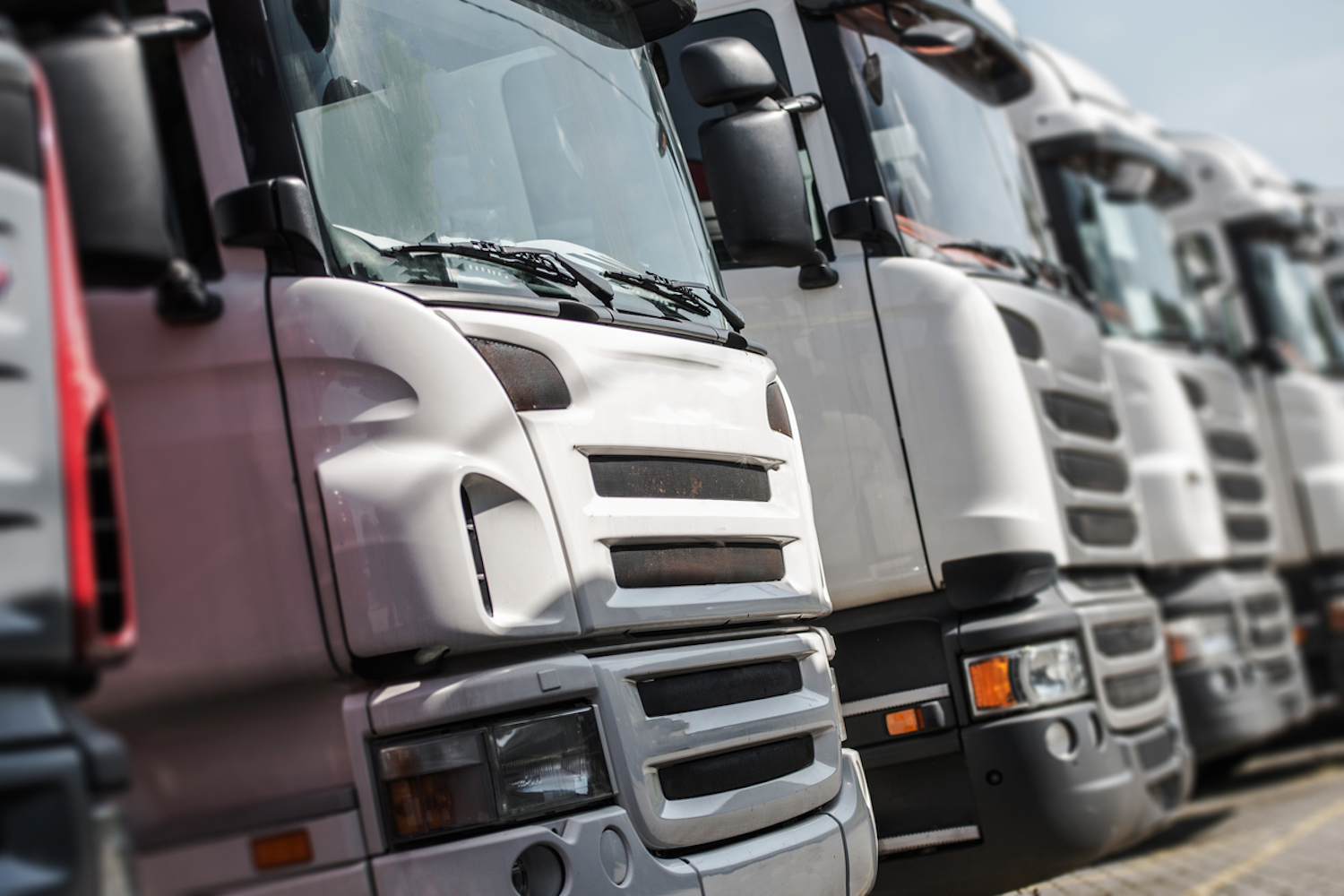 As illustrated by Behrens in the CES podcast, HERE creates a solution by starting with the customer's problem. And that one challenge is likely found in many similar scenarios, across multiple industries. In other words, maps and location data have become the foundation, or what Behrens referred to as a "canvas", on which many apps and services are based.
The key to providing solutions for today's major industries is no longer just what is happening, but where.
Discover the potential behind your fleet with HERE Maps and HERE Tour Planning
Sign up for our newsletter
Why sign up:
Latest offers and discounts
Tailored content delivered weekly
Exclusive events
One click to unsubscribe