How LafargeHolcim used location technology to take five minutes off their concrete delivery time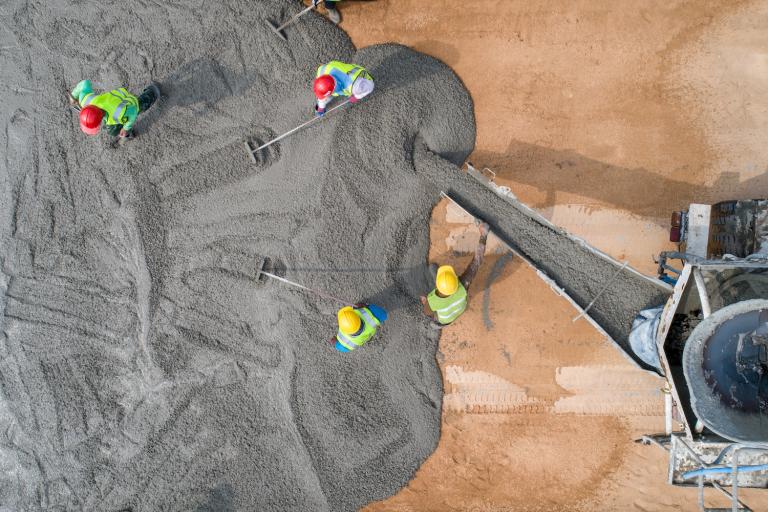 For building material manufacturers LafargeHolcim, getting concrete delivered within 90 minutes is critical or it will perish. HERE Routing was the answer.
Did you know that concrete is more perishable than yogurt?
We might think of it as the stuff that our towns and cities are made of, solid and reliable. However, at the production stage of concrete, it is more like a food with a very short best before date.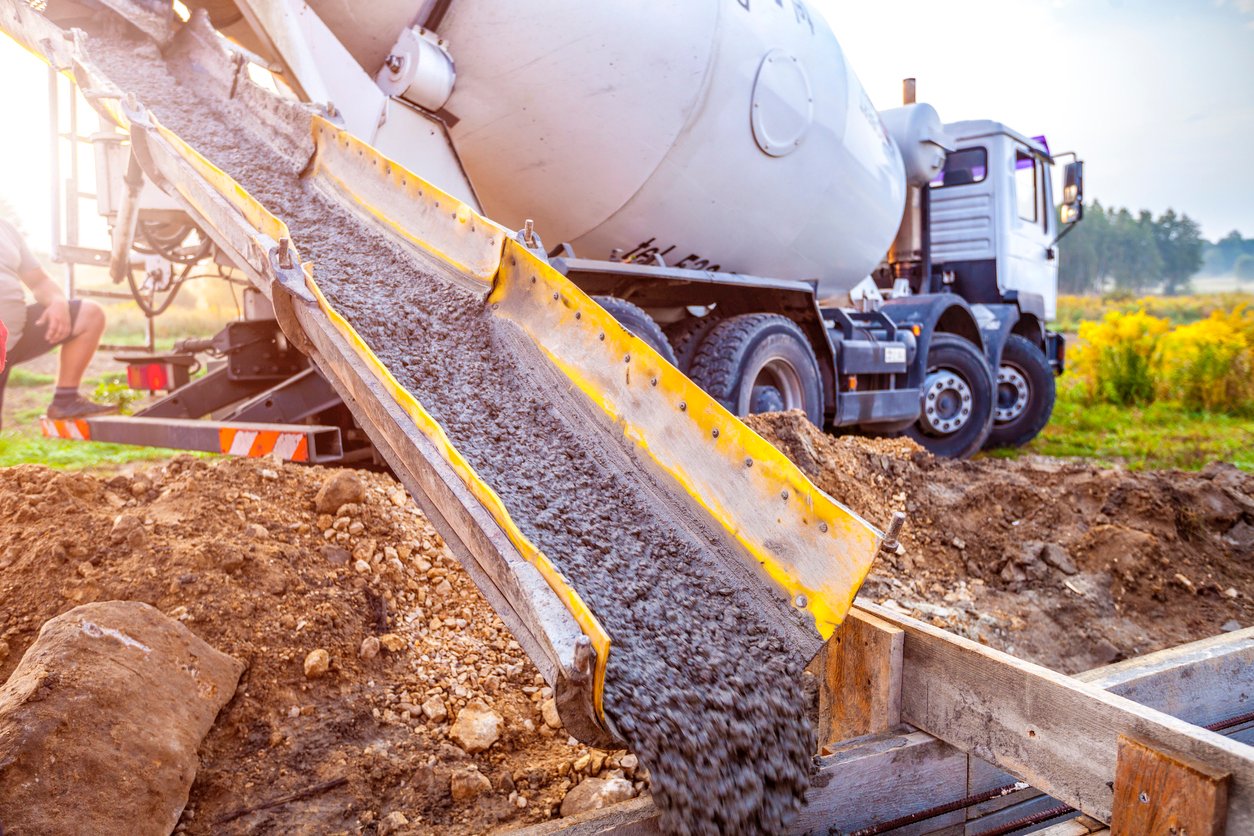 LafargeHolcim's Lead of Digital Transformation Pritesh Gandhi explained to HERE360 how it works. "Think of it as a batter," he said. "If you're making a cake, you have several different items that go into it: there's the raw material, or the flour if you will, cement and aggregate product.
"Then there are chemicals, and accelerators and water. Once the dry ingredients and the wet ingredients are put together, you have about 90 minutes before the cake is baked – it has to show up on the job site within that time."
Concrete that gets delayed could be wasted, costing money and creating a significant carbon footprint. If all that were not enough to contend with, large vehicles carrying concrete must avoid routes that take them past sites such as schools or certain bridges for safety reasons.
Having intelligent routing not only gets our drivers from the plant to the site as quickly as possible, but also helps us avoid safety hazards.
It is no wonder LafargeHolcim needed advanced routing technology to help them. The Swiss company, which has a presence in 70 countries and has over 3,000 trucks in North America alone, turned to HERE Technologies.
"Having intelligent routing not only gets our drivers from the plant to the site as quickly as possible, but also helps us avoid safety hazards," Pritesh said.
Going hyperlocal
LafargeHolcim created an app called ConcreteDirect to help customers place, manage and track orders of concrete at over 30,000 job sites in North America. HERE Routing was used to power the mapping interface, which truck operators use on their in-cab tablets.
It has led to a reduction in customer waiting time of five minutes per trip on average.
The better routing system has also resulted in more transparency for drivers, operators and customers.
They use geofencing to pinpoint whether a truck has arrived on-site, and everyone can see at a glance if that truck is waiting to unload.
"We can use that information to plan the way that we get the product from point A to point B more effectively. That means we don't have idling trucks or additional loads that are just waiting and potentially having a load of concrete that gets wasted," Pritesh explained.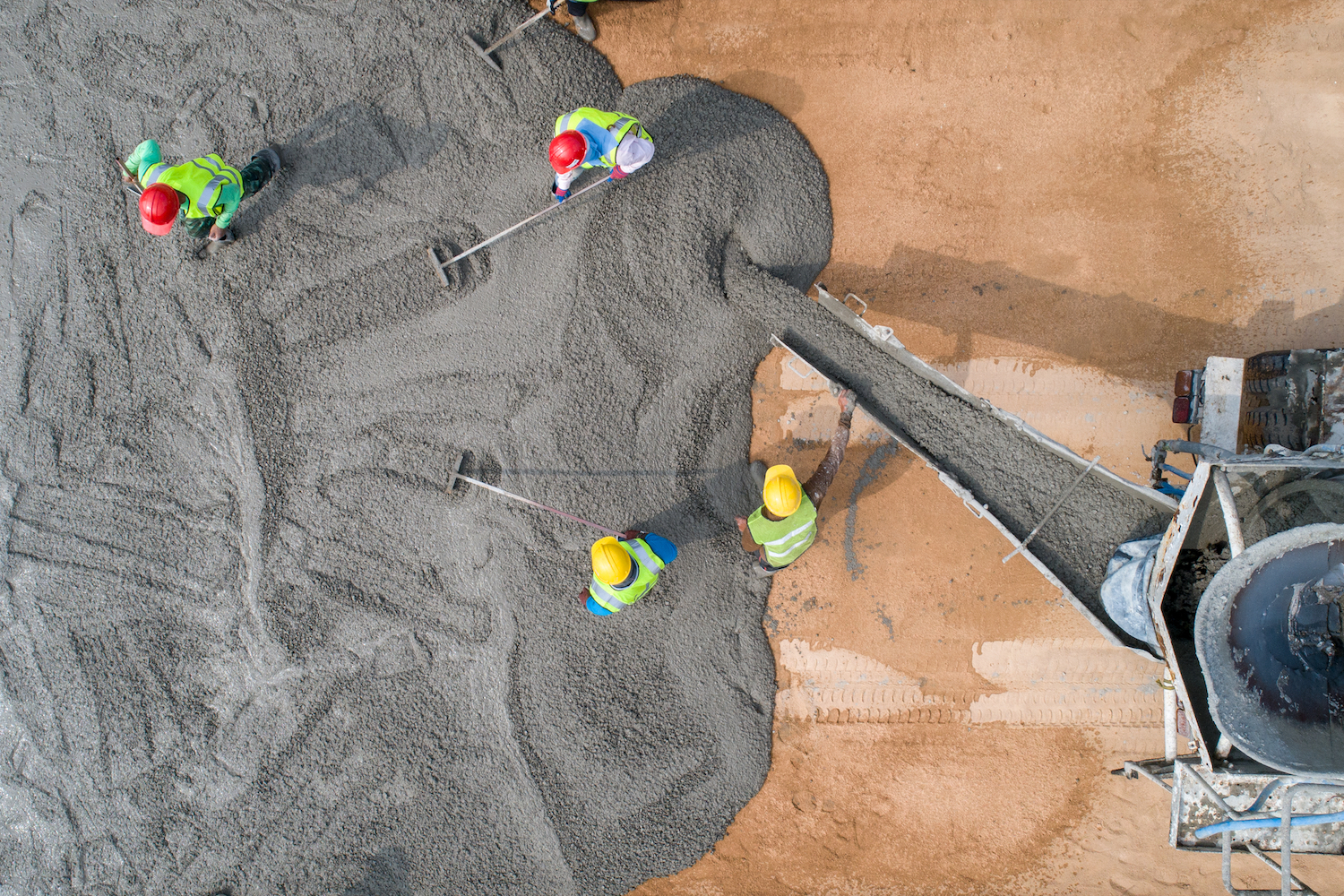 Concrete solutions
And there is another advantage to using HERE Maps.
On huge construction sites that can cover several acres, time is often wasted while drivers figure out exactly where they need to be. Now, LafargeHolcim can be "hyperlocal" in their routing.
"We can pinpoint exactly where the truck should go, by zooming in and seeing it has to be on the south side, or the north gate, or wherever it might be. That has been a big efficiency gain for us, to no longer have the issue of turning up on-site and spend several minutes determining where the load is needed," Pritesh explained.
In times of COVID-19, contactless deliveries are also important.
LafargeHolcim has got through 500,000 touchless deliveries since April 2020, thanks to the geofencing capabilities of HERE Routing. Previously, customers were given paper tickets once they arrived on-site, but now they receive a digital ticket.
Pritesh stressed that working with HERE has been effective because the company develops products in an agile way. LafargeHolcim was keen to work with an organization that takes a data-driven approach to decision making and an open approach to innovation. "It's more of a discussion between ourselves and HERE – no one's coming with predefined expectations notions of exactly what the solution may be," he said.
Solve complex routing problems with HERE Routing
Sign up for our newsletter
Why sign up:
Latest offers and discounts
Tailored content delivered weekly
Exclusive events
One click to unsubscribe