HERE and Citility will help fleet managers decarbonize their rides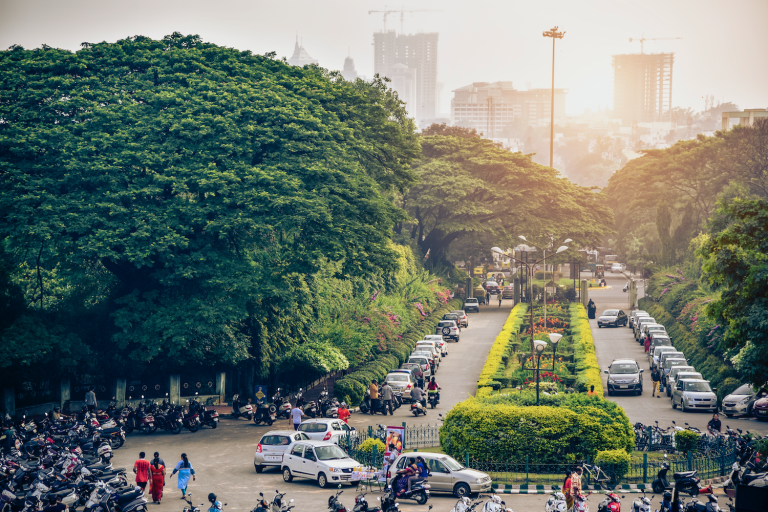 Citility has chosen HERE Location Services to create efficient mobility and help reduce carbon emissions in Surat, Kolkata, and Bangalore.
When asked why she created the mobility brand Citility in 2019, Shampa Ganguly, Co-Founder and CEO offered this response: "We wanted to create a network, combine bus, metro, bike and various other transportation together in a multimodal network... and make it unique. We decided to narrow the services, offer carbon savings, and call it "Sustainability-as-a-Service (SaaS)". Citility plans to offer carbon credits and SaaS to businesses and individual end users.
Citility's smart urban mobility solution, in the form of a mobility app, is applicable to individual users, fleet managers, smart city parking managers and other types of logistics operators. Supported by HERE, Citility helps reduce traffic congestion, pollution, and route inefficiency. Individual users can even find out how many calories they'll burn on selected routes.
HERE360 caught up with Shampa Ganguly to learn more about their newly enhanced mobile app and how working with HERE is helping them revolutionize urban mobility in India.
Bringing mobility and sustainability together in an app
The biggest challenge facing public transit authorities and agencies in India is lack of use. "People hardly travel on buses or metros. And since there's been a lot of expenditure already made towards infrastructure and [maintenance], they are incurring losses month on month," described Ganguly.
The other hurdle is the use of paper analytics and administration. Fleet managers can try to access user analytics, but they have to go through what Ganguly describes as a "complex, paper-based structure" and attempt to make decisions based on those findings.
"It's very difficult for them to onboard new fleet services and make new strategies. And everybody is working in silos," said Ganguly. "There is no integration... the main question is accessibility to information, it's entirely missing and very static. There's no proper system to analyze data, make incentives and turn people on to public transit."
Recently launched with the support of HERE tech, Citility's enhanced mobile app will help the brand stand out from local competitors by offering an integrated, multimodal transportation platform that assists individuals in their daily commute, and transportation fleets reach environmental targets.
Ganguly explained: "The first improvement is we moved from Google Maps to HERE Maps, also the design has changed. It's extremely slick, very international... because we really want to show people that this is not just for India, [our solutions] are scalable to any location.
"The third feature is that we are [addressing] carbon credits and converting them to cash when users select greener route options. In the case of fleet operators such as taxi agencies, bus, or bike operators, we are now able to position ourselves better in the EV fleet [market]... we can help them save on carbon and meet net-zero targets."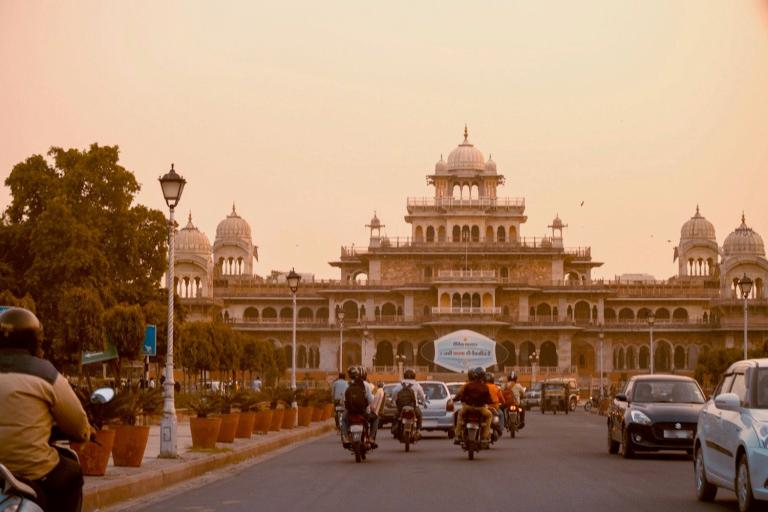 Using HERE Map Rendering, HERE Geocoding & Search, HERE Routing, HERE Public Transit API, HERE Tour Planning API, and HERE Positioning, Citility can provide city authorities and transit agencies with comprehensive, real-time data via a central dashboard. And, they can provide individual users with access to daily transit data including precise ETAs, duration, and carbon emissions produced per route.
"We are trying to drive our consumers and our user base from our platform to [transportation] services, thereby helping them to not only gain incremental revenue but also to increase public transit usage," Ganguly concluded.
HERE and Citility can offer fleet and public transit managers a glimpse into daily operations (via analytics). Analytics allows them to make improvements that in turn can make public transit a more appealing option in congested cities such as Surat, Kolkata, and Bangalore.
"From an operative perspective it is important for [agencies] to understand where the [inefficiencies] are located," said Ganguly. "Accurate ETA calculations are very important for lower waiting times and convenience. The more they reduce the slack, the more consumers will use their services."
Citility's urban mobility dashboard, provides detailed insights on safety, air pollution, and traffic, helping cities make more informed decisions. With the help of HERE, they can provide reliable and consistent data that works to improve mobility operations, engage citizens, and eventually, decarbonize transportation.
Sign up for our newsletter
Why sign up:
Latest offers and discounts
Tailored content delivered weekly
Exclusive events
One click to unsubscribe