Return to sender? Not for free, you can't
Clothing retailer Zara is the latest enterprise to ditch free returns as businesses look for ways to boost sustainability and tackle the cost of last-mile delivery.
eCommerce boomed during the pandemic and for a lot of us, it is now a way of life. But the last mile of delivery is the costliest for logistics firms and retailers, and that looks unlikely to change. One of the issues is that consumers are unwilling to pay for deliveries, even now that many say they are concerned about sustainability.
Fashion companies especially have struggled with the cost of returned items. More people send clothing bought online back than if they had purchased it in-store. It is common for shoppers to buy the same item in several different sizes and send back the ones that don't fit.
Now Zara is charging UK customers £2 (US$2.42) to return items. If they take them back to a store within 30 days, they won't have to pay. Similar policies are already in place for Zara in other countries including the Netherlands and Belgium.
"For a lot of companies, their whole value proposition was on making shopping online as convenient as shopping in-store," Alex Osaki, Product Marketing Manager at HERE, told HERE360.
"It is telling if we have reached a point where some companies are saying it no longer makes business sense to stick with that value proposition."
Retailers can either pass that cost onto consumers or find other ways to save money, he said.
We might see further consolidation of online retailers as larger companies who can afford the cost of returns and last-mile logistics cannibalize smaller enterprises who cannot.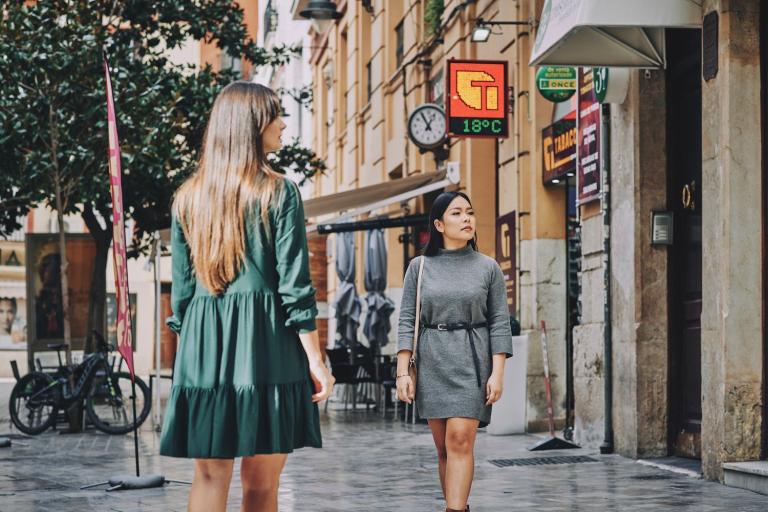 Trouble in store
Zara's policy seems designed to get shoppers back to the bricks-and-mortar store.
"We assumed that the shift towards deliveries during the pandemic would be an intractable change, but there's a growing awareness in the industry that it hasn't been," Osaki said. "Online orders have supplemented in-store shopping, but they haven't completely replaced it."
Those retailers with extensive real estate such as fashion brands have every incentive to bring back in-person shopping where they can, he explained.
Click and collect services represent a compromise between the convenience of online shopping and reduced costs for the retailer when compared with home delivery.
"There are continuing supply chain challenges that limit the ability of companies to make big capital expenditure," Osaki said.
Rising inflation in many regions, a driver shortage and increased fuel costs are issues that may yet intensify.
"We have seen for a long time that the last mile portion of deliveries is expensive, and customers are unwilling to pay. There was a hope that somewhere in the new normal, we would find a way to square that circle: by offering premium services, incorporating return logistics, or building a sustainability equation that reduces fuel or packaging costs.
"But if it is not sustainable from a profitability standpoint, there has to be a way to fix that."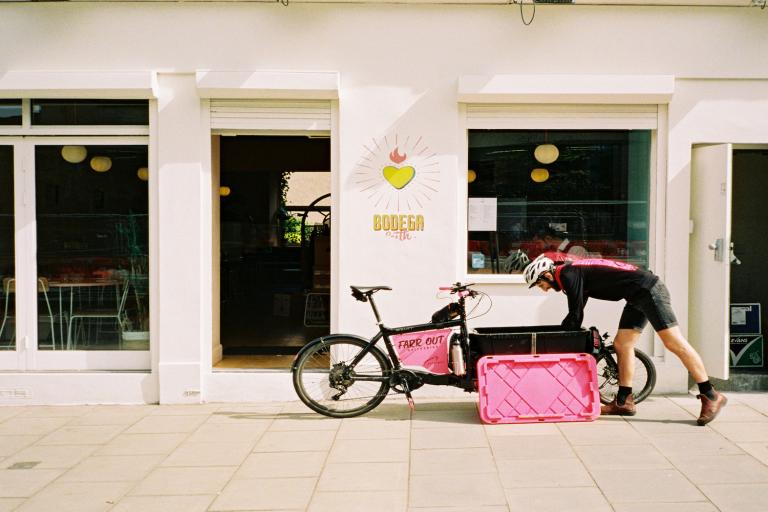 The visibility drive
While it is difficult for many organizations to make significant investments right now, many are seeing the benefits of solutions that provide visibility into operations.
Understanding where time and money are being spent is key to saving both.
"HERE Last Mile includes, for example, the ability to support pickups and drop-offs as part of one order, and the ability to add pickups to a delivery route that's already been dispatched," Osaki said. "This means that some of the added operational cost of supporting return logistics can be reduced."
Rather than sending a driver out specifically to deal with the pick-up, it can be assigned to a driver who is already nearby.
"We must move in the direction of understanding where goods and services are moving, and how that can be optimized. We need to focus on delivering those incremental gains," Osaki said.
Charging consumers for services that were previously cheap or free is one way to achieve this aim.
Sign up for our newsletter
Why sign up:
Latest offers and discounts
Tailored content delivered weekly
Exclusive events
One click to unsubscribe