Curing your CES 2017 hangover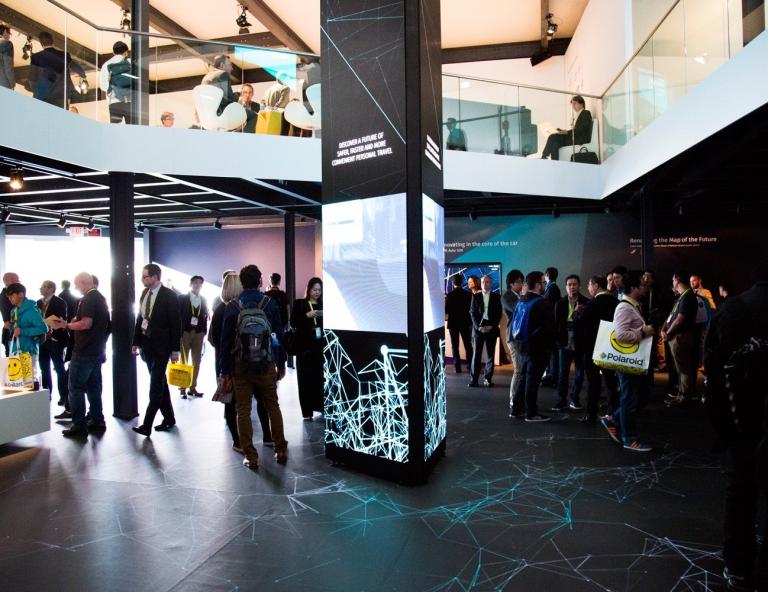 Whether you were tipsy from technology, drunk with information overload or just played too hard in Sin City, we wanted to provide a hair of the dog to help clear your head and catch you up on the show.
A quick search for "coolest tech at CES 2017" returns nearly 1.5 million results, so we'll leave that angle to the media. Check out the coverage from Gizmodo, ZdNet, Recode, Engadget and The Verge.
A few clicks do reveal that Amazon Alexa, the Willow Smart Breast Pump, Samsung QLED TV and BMW's concept car made many of the lists.
The BMW prototype, based on the new 5 Series Sedan is meant to showcase the possibilities of connected mobility. The architecture of the interior of the vehicle demonstrates a user interface comprehensively adapted for fully automated driving — an experience that is seamlessly integrated into a driver's digital life.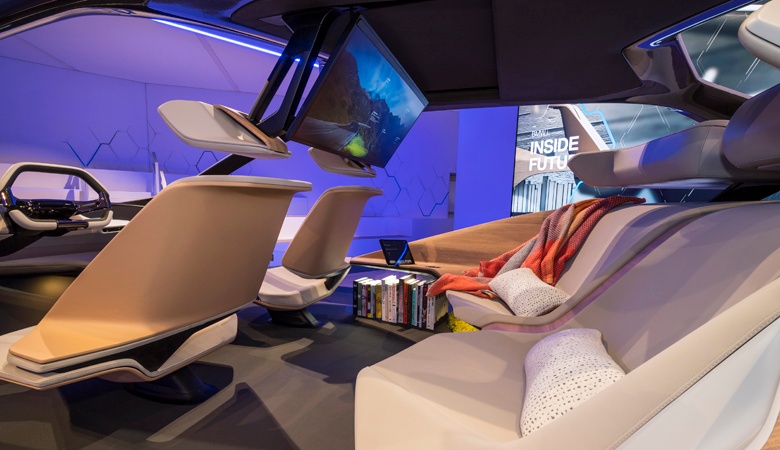 In fact, the integrations of technology and vehicles announced and demonstrated by HERE and many of its partners at CES 2017, are the latest chapters in the story of the evolution towards autonomous vehicles.
From the outside in
Daimler's Mercedes-Benz Concept EQ showcased this automaker's brightest ideas about the future of personal transportation. The dashboard is so exciting; it was installed in a separate kiosk for viewing at the show and contains a totally new map based on HERE data and created with the help of our engineers.
Features include a new type of 3D city view with explore mode, map customization based on driver behavior and HD-map data fed to the car's ADAS functions and display.
Developers and OEMs that want to leverage HERE in their applications and vehicles can do so by utilizing the HERE Auto SDK.
We continue our work with Pelagicore to create a complete digital cockpit solution from silicon to pixel, using the latest cutting-edge automotive hardware from NVIDIA, the DRIVE CX2 — with whom we are also partnering with on artificial intelligence for HD maps.
With Rightware, we are collaborating to make real-time location data easier and faster to integrate into beautiful, user-friendly interfaces, and offering automakers the opportunity to provide an improved experience for drivers.
Mobileeye's REM technology will help in our quest to enable cars to precisely position themselves on the road and plan optimal driving strategies via healing maps and through sensors. With the integration of Mobileye's Roadbook — a highly accurate and "low Time To Reflect Reality map" — HERE HD Live Map would be enriched with an important data layer that brings additional contextual awareness to vehicles.
Also, to better foretell the journey, we launched the HERE Electronic Horizon. This software lets vehicles know what is happening on the road ahead and allows them to react to that information without driver involvement — critical to realizing the vision of autonomous vehicles.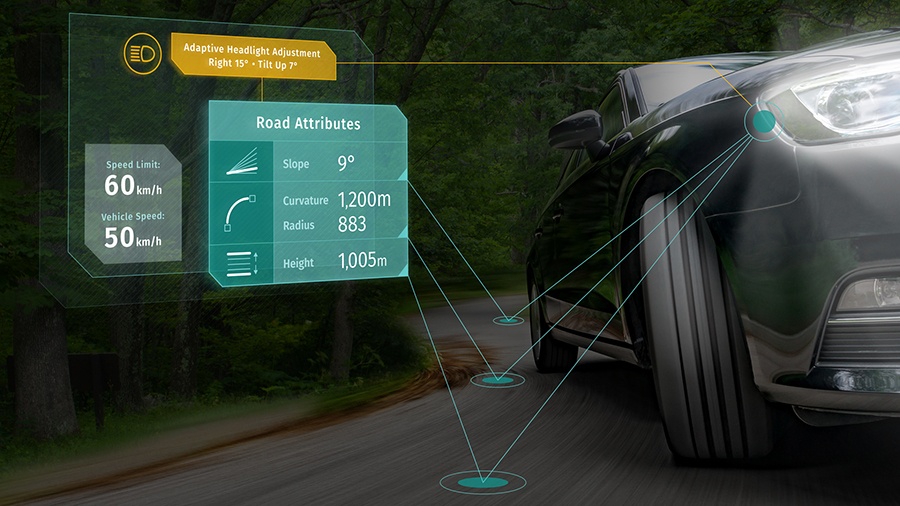 In addition to HERE map data, services like traffic, routing and geocoding are at the heart of our offering. As we try to answer the increasingly complex questions people are asking about the world today, more and more layers, levels and sources of information are required.
So now, the 'open' part of our new platform allows data owners, developers and others to add, mix and manipulate data for themselves, or for other people tapping into the platform, like never before.
Wrapping it up
HERE also shared significant company news during the show as we welcomed three new investors and unveiled plans to bring our products and services to China. Chinese mapping company NavInfo, internet services giant Tencent, and Singapore-based investment firm GIC are jointly acquiring a 10% stake in HERE.
Next, HERE welcomed global technology leader Intel as a new investor. In conjunction with its purchase of a 15% stake in HERE from Audi, BMW and Daimler, Intel will also collaborate with HERE to further its efforts in autonomous driving and to build location services that can fuel the continued growth of cloud computing and the Internet of Things.
If your head is still pounding, Thrillist tested and ranked 18 hangover cures.

Sign up for our newsletter
Why sign up:
Latest offers and discounts
Tailored content delivered weekly
Exclusive events
One click to unsubscribe