Rightware and HERE to make real-time data integration easier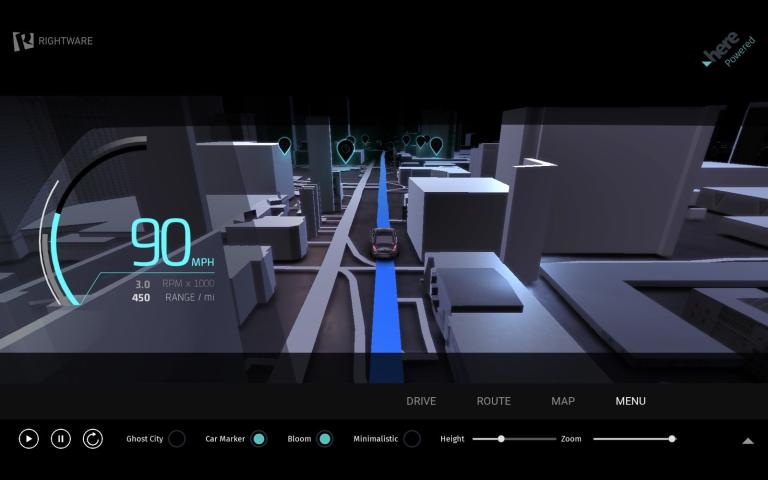 Rightware is pleased to announce a collaboration with HERE, aiming to make real-time location data easier and faster to integrate into beautiful, user-friendly interfaces, and offering automakers the opportunity to provide an improved experience for drivers.
The development of autonomous features for connected cars relies heavily upon the collection and use of real-time location data, but that data is of no use unless it is accessible and understandable. This is where an advanced user interface (UI) comes in, providing drivers with a clear, attractive display in which information can be showcased.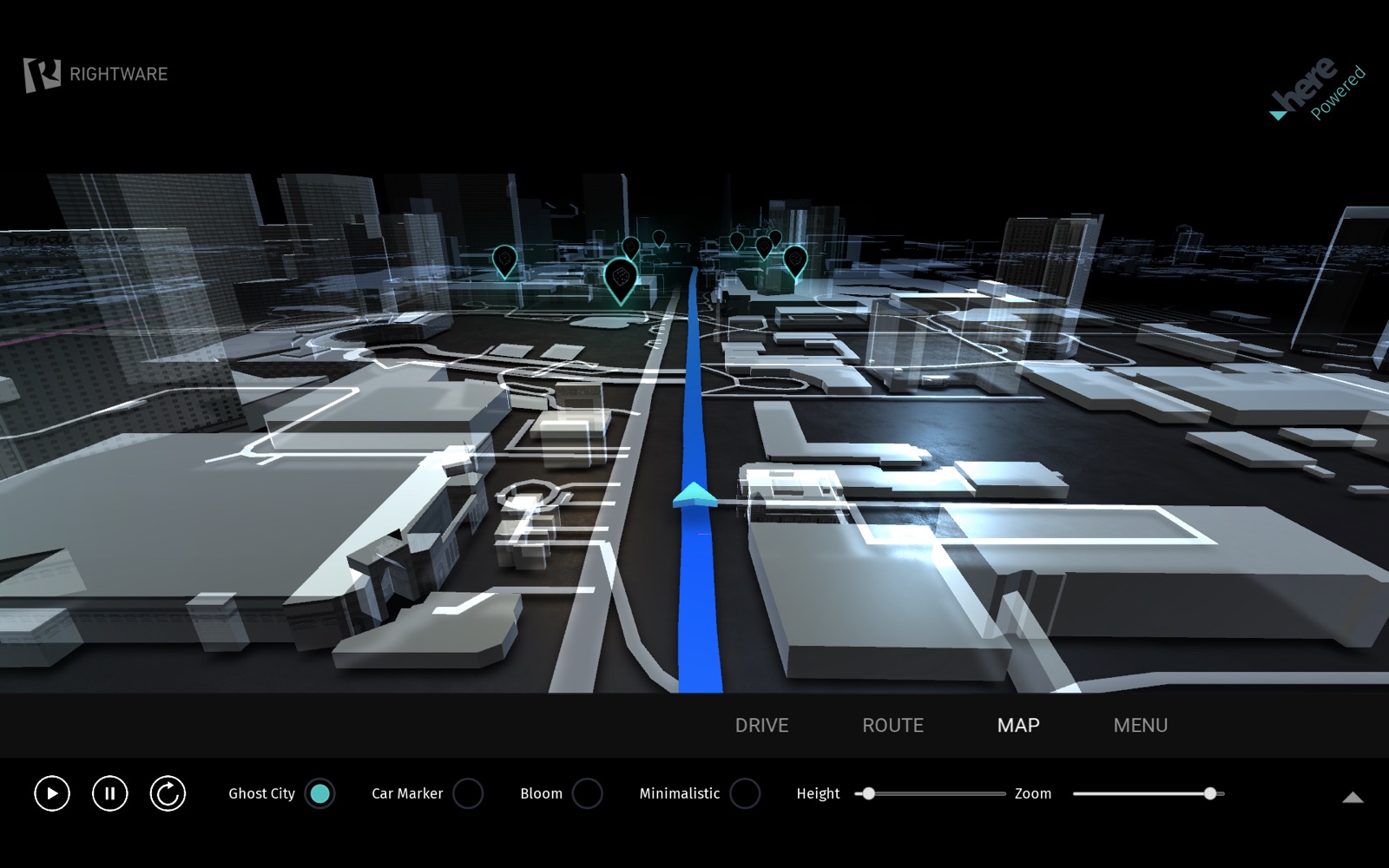 Creating an experience
At Rightware we specialize in delivering advanced UI technology to automotive and other embedded industries, helping them to create effective user experiences. Thanks to the agile workflow and modular architecture of our Kanzi UI design software, automotive developers are able to rapidly build these UIs.
Now, Kanzi UI will be integrated with the HERE Open Location Platform, a collaborative data platform that provides a rich data set where developers can choose the right information for each use case.
This integration will empower developers to quickly and easily include real-time location data into beautifully-designed user interfaces, and enable automakers to provide drivers with cooler, more personalized automotive experiences.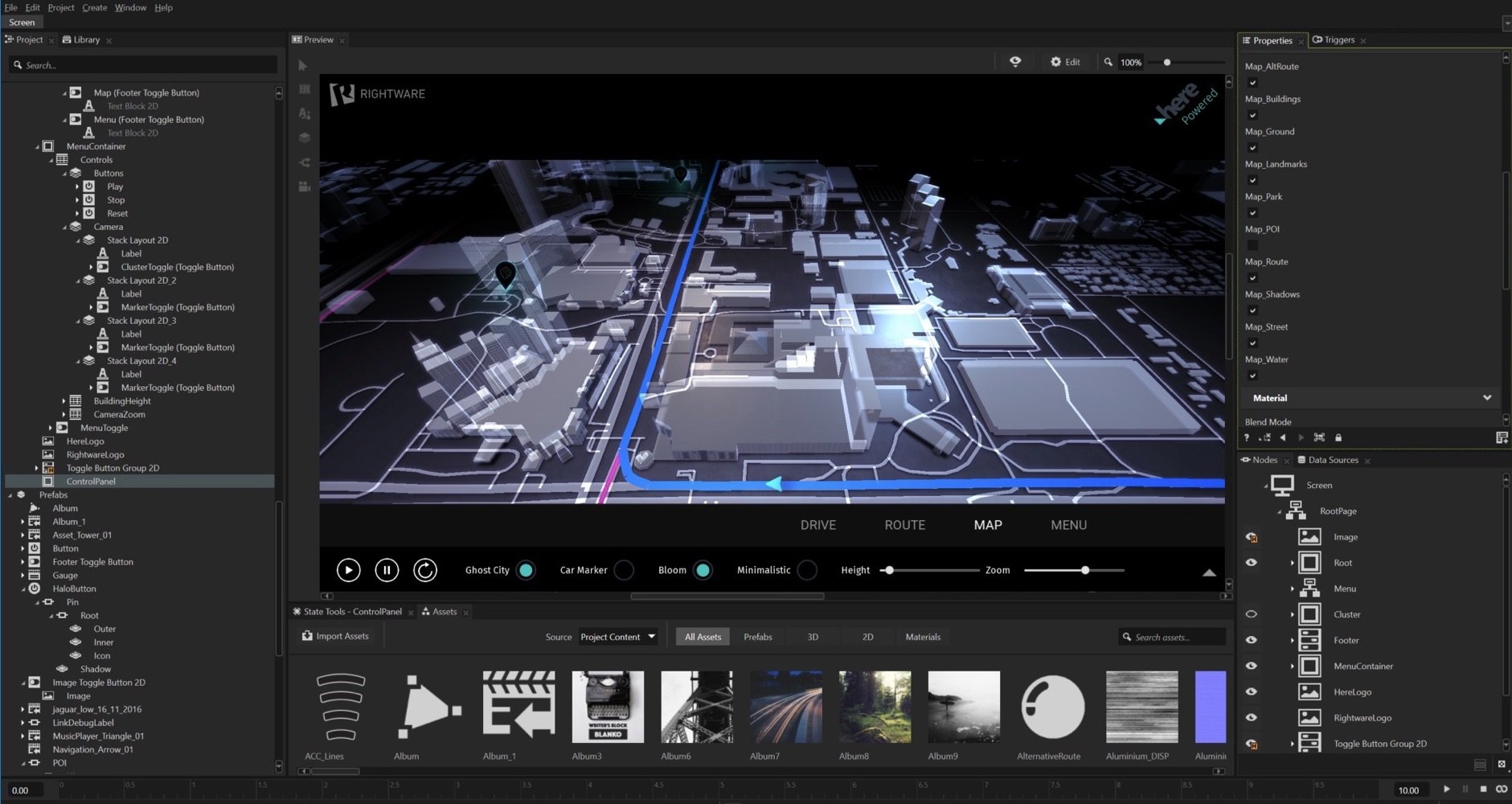 Look to the future
As the age of automation grows ever closer, it's more important than ever that automotive companies are able to use real-time data to benefit their customers, and this partnership can play a significant part in ensuring that this is achieved.
Are you at CES 2017? Rightware and HERE are demonstrating the solution to selected audiences at the event in Las Vegas.

Sign up for our newsletter
Why sign up:
Latest offers and discounts
Tailored content delivered weekly
Exclusive events
One click to unsubscribe