It's not just a map any more. HERE evolves into an Open Location Platform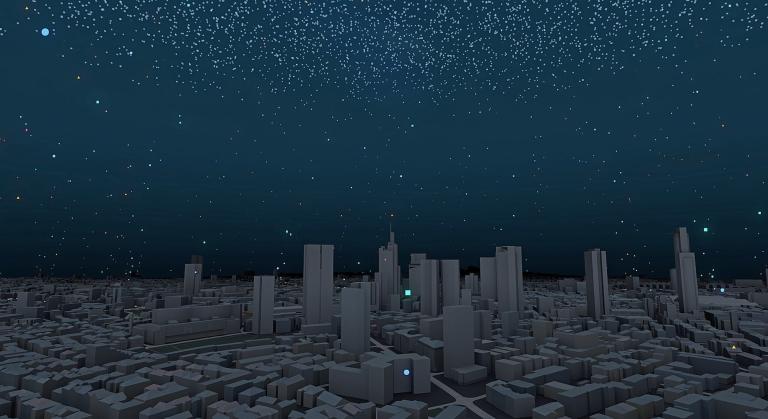 Companies and developers will be able to bring together data and services with HERE in a collaborative data platform to create new ways of seeing the world.
HERE map data, and its services like traffic, routing, geocoding and others are at the heart of our offering, but now, with the complexity of the questions people want to ask about the world increasing every day, more and more layers, levels and sources of information are required.
So now the 'open' part of our new platform will allow data owners, developers and others to add, mix, and manipulate data for themselves, or for other people tapping into the platform, like never before.
Content providers to the platform might be car manufacturers, business owners, transit authorities, government agencies and more.
For many providers, opening up their data to other users of the platform can be enormously beneficial – for example, a city authority might wish to make public the locations of their newly installed EV charging points and add their database to the platform using our APIs. A developer might then use the Open Location Platform to create an app that leads motorists to their nearest charging station using HERE routing services. That's just the smallest taste: what if that added information was parcel delivery ETAs, 4G/WiFi coverage, bus timetables, best-selling ice-cream flavours or anything else you might imagine?
Data providers will also have the means to monetise their data, if that's desired, as it's made use of by other third parties. And no user is forced to share their data – so the platform can still be used for confidential business purposes, for example, with data owners fully in control of their level of privacy.
Our ambition is for the HERE Open Location Platform to become the leading destination for location services, supporting everything from smartphone apps to autonomous vehicles to smart cities and intelligent transportation systems.
HERE has already created new services that bring the Open Location Platform into action with our next generation automotive services – Road Hazard Warning, Real Time Traffic, Road Sign Recognition and On-Street Parking. These services gather the data from sensors in vehicles belonging to third parties – automotive companies, analyse and publish it back to everyone using the systems. Other car manufacturers will be free to add their own data to the pool, making the system ever-stronger for everyone who subscribes to it.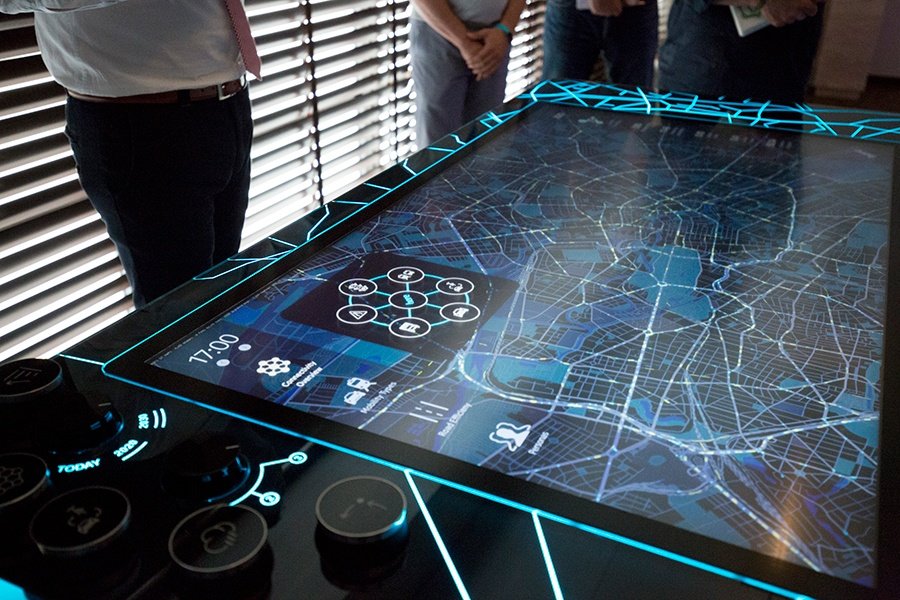 See it at CES
If you're visiting the HERE stand – Central Plaza, Booth #CP-2 – at CES 2017, then you'll have plenty of opportunities to find out more on the HERE Open Location Platform.
The centrepiece of our CES experience shows how the platform will become an increasingly intelligent 'brain' at the heart of our ecosystem, ingesting and analysing information from many sources to yield location intelligence for new products and services.
Our demo stands for next-generation automotive services and showing the self-healing nature of the HD Live Map as the first services built on top of the Open Location Platform, using information from competing car manufacturers and showing the benefits of an open, collaborative approach for everyone who takes part.
Check out the latest digital dashboard from Pelagicore to see how the Open Location Platform can be leveraged by third-party car-ware developers to to enable their in-car navigation services.
Don't miss the Future Mobility Visualiser demo to see how the HERE Open Location Platform can break down silos to bring data from different sources together to create new intelligent services.
Not in Vegas? We'll be profiling each of these demos on HERE 360 over the course of the next few days, so check back to see everything that's on show.

Sign up for our newsletter
Why sign up:
Latest offers and discounts
Tailored content delivered weekly
Exclusive events
One click to unsubscribe