HERE gets new investors and plans expansion into China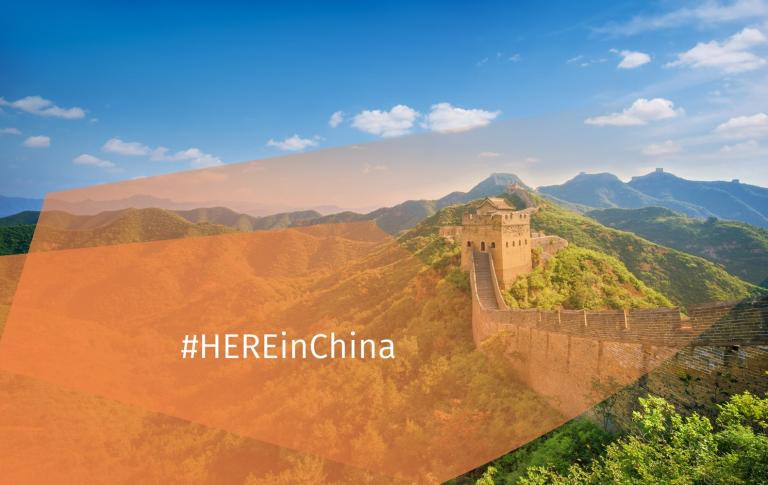 HERE today welcomed three new investors and unveiled plans to bring its products and services to China.
Chinese mapping company NavInfo, internet services giant Tencent, and Singapore-based investment firm GIC are jointly acquiring a 10% stake in HERE, subject to regulatory clearance.
The purchase means HERE's current three shareholders Audi, BMW, Daimler would reduce their indirect shareholdings in equal measure.
"Our intention has been to broaden our shareholder base to reflect how location intelligence will fuel invention and expansion across different industries in all parts of the world," HERE CEO Edzard Overbeek said.
HERE is welcoming NavInfo and Tencent both as strategic investors who share the company's view that location intelligence will be critical today and in the future. HERE also plans strategic collaborations with both.
GIC is meanwhile coming on board as a financial investor which values the long-term prospects of the company.
Joint venture in China with NavInfo
With NavInfo, a leading provider of maps and location services in China, HERE intends to form a 50/50 joint venture enabling location services for Chinese and global customers across a range of industries.
Based on their cooperation, HERE would extend its services to China, making use of a wide range of NavInfo data and services. Through the venture, which is subject to regulatory approval, HERE would for example be able to add China market availability to HERE Auto SDK, its fast and flexible software development toolkit for automakers.
HERE and NavInfo also intend to collaborate on the creation and provisioning of high definition mapping and location services for autonomous cars. The aim: to ensure a consistent, industry-leading, global solution for a joint customer base.
"NavInfo and HERE have a more than ten-year cooperation history, and are now both in transformation phase to extend our heritage in traditional navigation to intelligent location services and autonomous driving solutions for a global customer base," said NavInfo CEO Patrick Cheng.
Exciting possibilities with Tencent
There are exciting collaboration opportunities with Tencent in store too. Tencent intends to explore the use of mapping and location platform services from HERE in its own products and services both in China and internationally. The company is a leading provider of internet services, running hugely popular services such as QQ and WeChat.
Upon completion of the transaction, HERE and Tencent would also work together to improve both companies' products as well as explore new product and technology development opportunities.
Tencent Vice President of Mobile Internet Group Julian Ma said: "The strategic partnership with HERE demonstrates our commitment to connect our users with best-in-class services. Combining HERE's world-leading location intelligence technologies with Tencent's social strength, unique understanding of user behavior and broad location data ecosystem, this collaboration further enhances Tencent's location services.
"It also facilitates Tencent's exploration of future technologies including autonomous driving and artificial intelligence."
Update from September 26, 2017
NavInfo, Tencent and GIC have withdrawn their proposal to take a joint 10% stake in HERE Technologies after seeing some pushback during the regulatory review process.
While the three companies won't become shareholders, our commercial collaborations with NavInfo and Tencent are moving ahead full steam. This includes, of course, our joint venture in China with NavInfo, which we're happy to report is established and operational.
Read more details in our press release.

Sign up for our newsletter
Why sign up:
Latest offers and discounts
Tailored content delivered weekly
Exclusive events
One click to unsubscribe