Building together: HERE and AWS join forces to help LafargeHolcim deliver concrete on time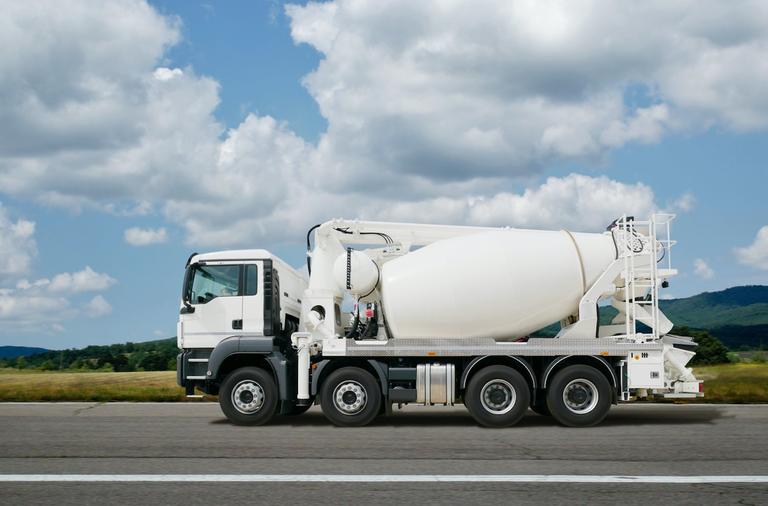 AWS explains how a partnership with HERE helped LafargeHolcim deliver concrete five minutes faster – and why the cloud can deliver key metrics for supply chains.
Concrete is more perishable than yogurt, meaning that building material manufacturers LafargeHolcim have to get it delivered within 90 minutes or it will be wasted.
The solution they created was an app called ConcreteDirect that truck operators can use on their in-cab tablets. It helps customers place, manage and track orders of concrete at more than 30,000 sites across North America.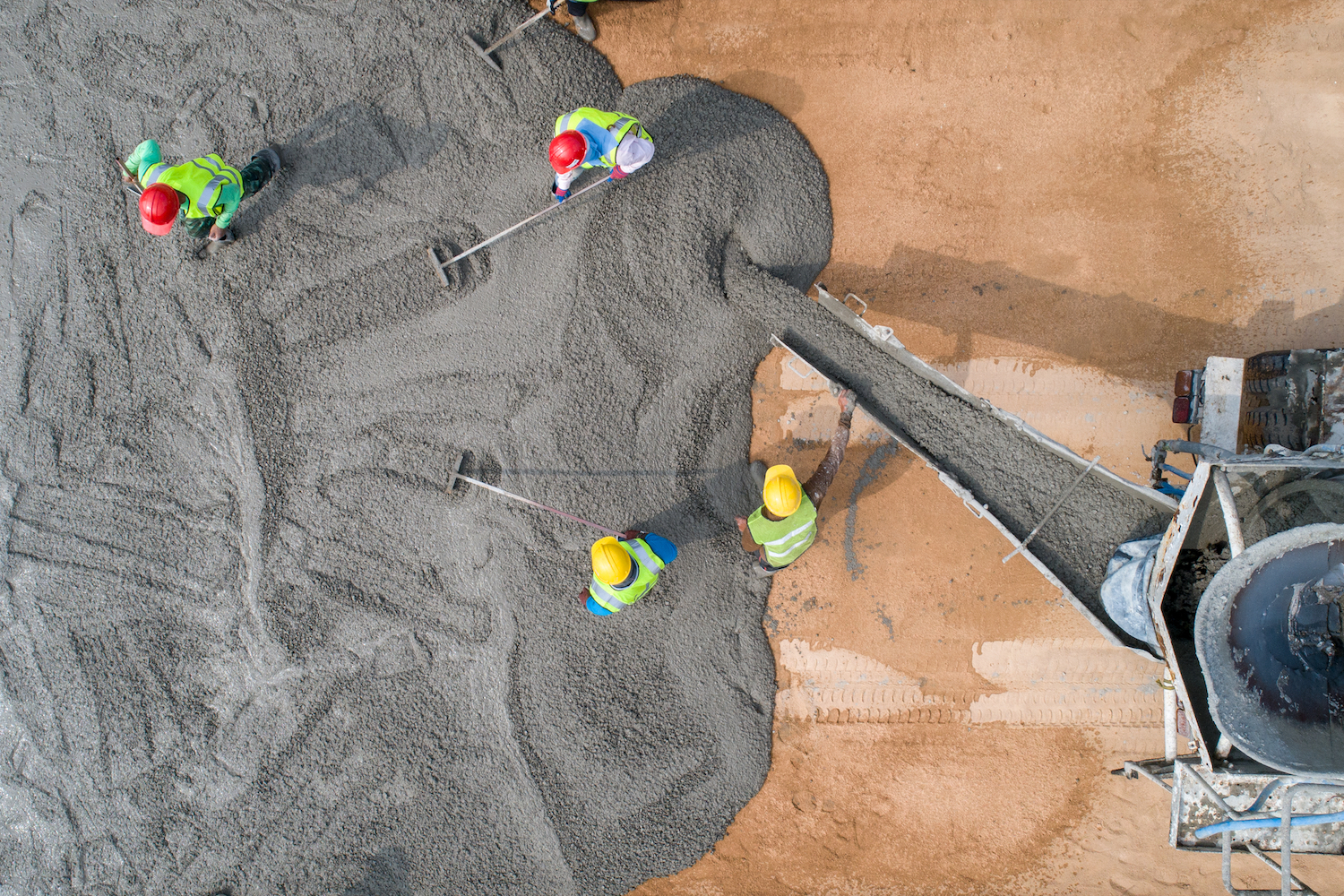 Construction firm LafargeHolcim created an app for concrete delivery thanks to a partnership between HERE and AWS.
As a result, concrete delivery takes five minutes less than it used to, using less fuel, and contactless deliveries are also now possible.
But it would not have happened without a partnership between HERE and AWS. The final product used the AWS cloud platform along with HERE Routing and HERE Maps to create the app.
"With HERE, we have a partner on board who's able to provide mapping and navigation services across our global footprint, and with AWS, we have the technology components that we need to shift our entire business into the data-driven cloud, allowing us to realize the innovation roadmap that we set ourselves," said Philipp Leutiger, Chief Digital Officer at LafargeHolcim.
The entire HERE data and APIs are deployed natively on AWS. This means that HERE can offer clients the data security, privacy and the ability to scale at the high workloads of AWS.
"HERE is definitely one of our most important partners in this space" – Flemming Kongsberg, Head of Global ISV Alliances, AWS
Working together
AWS' Head of Global Strategic Alliances Flemming Kongsberg spoke to HERE360 about why partnerships of this kind are the best way to solve the supply chain challenges of companies like LafargeHolcim.

Flemming said AWS and HERE customers can leverage the best of the two companies to build and deliver solutions faster.

"HERE brings new solutions to market and we bring new solutions to market. And as those two things marry together, our joint customers see a lot more innovation at a lot faster pace than they've seen before," he said.

" AWS has more services, and more features within those services, than any other cloud provider – by a large amount. AWS has been continually expanding its services to support virtually any cloud workload, and it now has more than 175 fully-featured services. When HERE and AWS services are combined, customers are able to develop and deploy end-to-end solutions to meet their specific needs and demands", Flemming explained. "HERE is definitely one of our most important partners in the supply chain space."
The rise of partner ecosystems
Forrester Research suggests that 75% of the world's revenue flows through ecosystems of this kind
Ecosystems and partnerships are the only way to succeed in today's market, according to two-thirds

(68%)

of corporate business leaders surveyed by EY
HERE

works with the world's most respected

global

industry leaders including AWS, Esri, Microsoft, Oracle and SAP
Learn more about

the HERE Partner Network

today
Cloud cover
Thanks to a sharp rise in eCommerce, supply chain managers have had to meet huge peaks in demand in recent years – and Amazon has been on the frontline. In 2019, in its 442 fulfillment centers, Amazon received 45.4 million requests every second during the 48 hours around Prime Day. That year, Amazon shipped 170 million packages, but in 2020, this has risen to 250 million packages.

Flemming said that AWS cloud services have been essential to ride these peak demands.

"Supply chain managers can depend on a cloud provider such as AWS to be able to scale up and down according to demand," he said.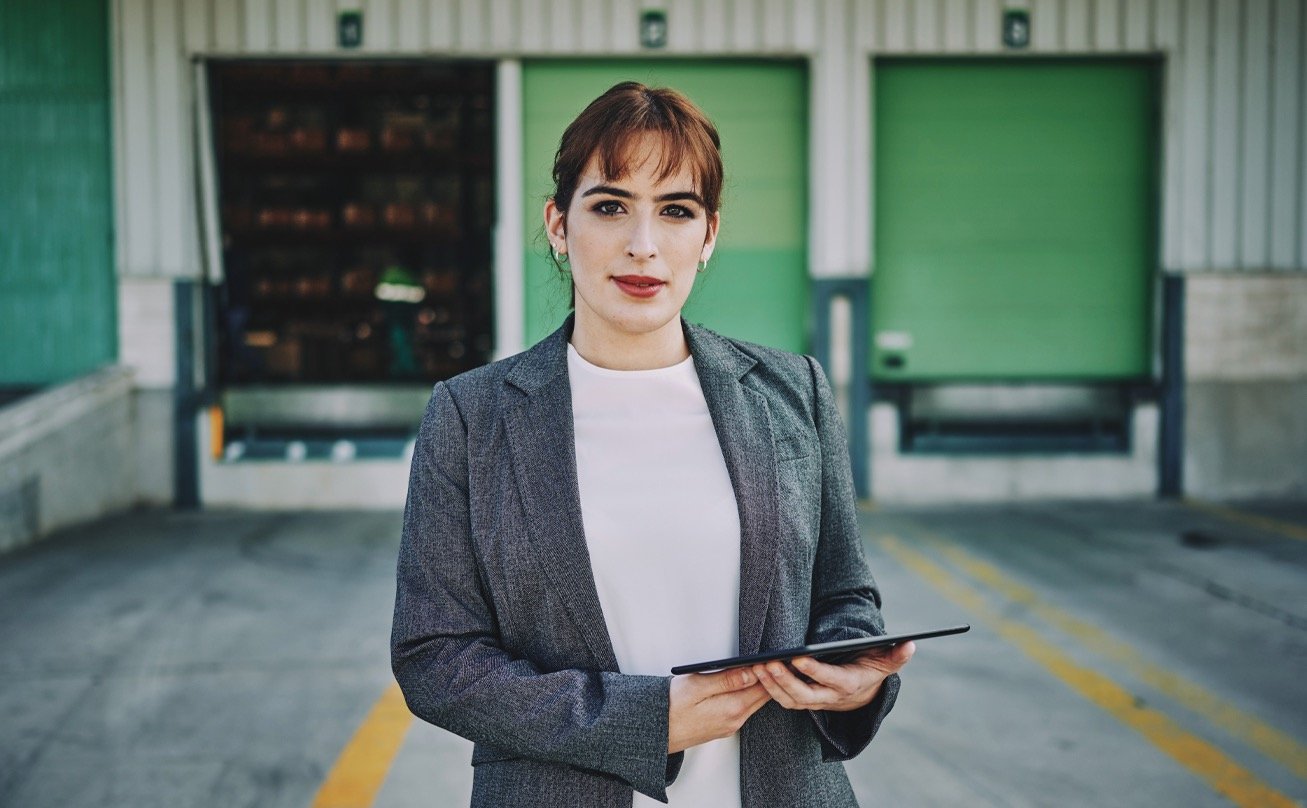 The scalable qualities of AWS cloud services allow supply chain managers to meet peaks and troughs of demand.
For HERE and AWS, the partnership is only just beginning. Flemming said: "There's still so much more we are going to do. Let's start getting really creative about the services we can provide around location. There are so many industries that are still just getting started."

And Flemming expects to see far more disruption in the supply chain sector, based around ever-faster deliveries, the demand for sustainability, robots in warehouses, and electrification, as well as increasing optimization of logistics.

"I don't think the innovation is ever going to stop - and this is where we thrive, as a partnership with HERE, coming up with new solutions," Flemming said.
Learn more about the HERE Partner Network today.
Sign up for our newsletter
Why sign up:
Latest offers and discounts
Tailored content delivered weekly
Exclusive events
One click to unsubscribe