These are your 10 most loved blog posts in 2017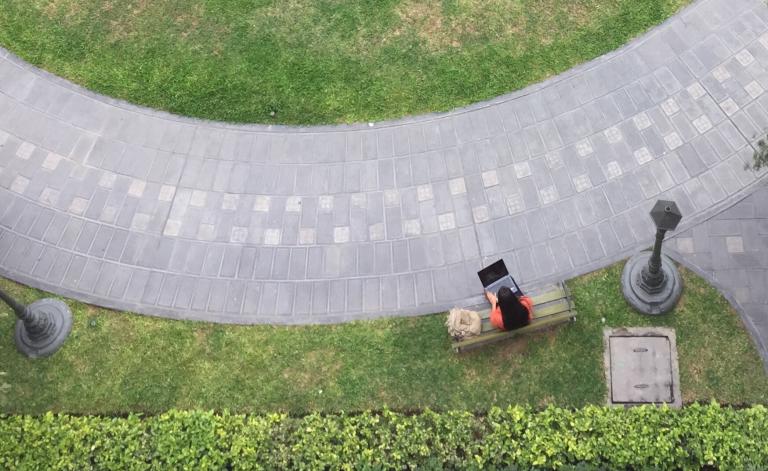 In the second of two features we're sharing during the festive break, this post reviews the top ten most popular articles as read by you, the HERE 360 readers.
Your top ten posts from 2017 included updates from keynote presentations, awards and announcements, through to thought-provoking ideas, such as what will it be like to drive in 20 years' time?
So, without further ado, your favorite posts of the year were…
HERE India one of the top 100 employers in the country
This year we were very proud to be included in a list of 100 of "India's Best Companies to Work For", all based on the opinions and feelings of HERE employees.
As a champion of diversity, inclusion and equality, this recognition is reflective of our core values at HERE. We're proud to be identified as both a great place to work, but also recognized for the work we do in giving back to the community.
Find out more about our award, here: HERE India recognized as top 100 employers in the country.
Reaching new heights with Audi
This year, Audi launched its new A8 model and HERE played an important role in improving the driving experience for this new car. The goal of our partnership with Audi was to produce safer, more efficient, and more convenient experiences in every single drive and together we created a guidance system that set a new standard of experience for the driver.
The features within the new system all work in unison to create a new standard of experience for the driver. The blog post below reviews just a sample of the features HERE and Audi have created, but for more information, read this blog post: A new navigation standard from HERE and Audi

Collaboration and connectivity were key in 2017
This blog post looked at the first of HERE's next-generation services launched this year, namely the enhanced version of HERE Real-Time Traffic. Throughout 2017 we committed to improving the accuracy of traffic information. The launch of this new service did just that by tapping into the latest data collected and shared by connected cars.
This launch truly raised the bar this year and reflects the value of a collaborative approach. To find out more about the next great leap in connected services, head to this blog post: Looking to the next generation of connected services with HERE Real-Time Traffic
Ever wondered what future driving tests will be like?
It's an important question that faces the younger generation today – what will it be like to drive in an autonomous world? And secondly, what will the driving tests of tomorrow really be like?
One of our most popular blog posts this year tackled these questions. Suggestions included examiners being replaced by a sophisticated 'AI-instructor', and where written tests usually examine road knowledge, in the future these may test understanding of the technicalities of operating a car's onboard system. This post reveals more: Learning to drive in an Autonomous World
Smart data to improve Slovenia's road safety
We all know the phrase, together we are stronger, and it's something we at HERE truly believe in. We've been working with Slovenia's roadway operator, DARS, to help set a new standard of safety for the 800 kilometers of highways and motorways in the region.
Building new functionality into DARS' existing smartphone app, DARSTraffic, HERE provided drivers with critical alerts about hazards and conditions on the roads ahead of them. This project provided a cost-effective way of delivering real-time safety-critical information to drivers. Find more about it, here: HERE is teaming up with Slovenia to create safer roads through apps
Location and automation – HERE's ITS Congress keynote
During the ITS Congress this year, our CTO Brian Lent delivered a keynote to explain how we're developing the technology that will serve our future.
Brian's keynote covered how we've begun work to build a location-aware platform-as-a-service with the aim of indexing everything in the world. This year, and next, HERE will be collecting data into a Reality Index, layered on top with AI and Machine Learning capabilities. It's a daunting task, but a necessary one to future proof ourselves for a future of automation: Location intelligence for Smart Cities – ITS World Congress Keynote
HERE hires!
This blog post looked at our esteemed engineering team and specifically, a new addition this year to expand the depth and breadth of our AI capabilities.
Achal Prabhakar, who joined us as Vice President of Core Map Engineering (CME) this year, is responsible for our distributed, global Core Map engineering teams and was hired to drive innovation, automation and engineering excellence into our architecture, tools and processes.
It's been great to have Achal on board so far – read more about his role and expertise, here: The HERE Map Engineering team deepens AI expertise
Celebrating the 100 million mark
At the beginning of the year we had cause for celebration! In February, the cumulative number of vehicles sold worldwide with our maps on board surpassed a huge 100 million.
Whilst today's cars still have low levels of automation, our ability to see beyond the horizon and immediate path will help increase safety, economy and comfort for drivers. As we get into the realm of highly and fully automated driving, that foresight becomes an even more indispensable part of the car's path and strategy planning.
With the auto industry aspiring to build cars that drive themselves, we forecast the adoption of embedded technologies to grow even faster during 2018. Here's to next year's figure! HERE maps are on board 100 million vehicles and counting
The story of a man who became his own map maker
We've already mentioned collaboration in a blog post earlier and our readers clearly understand how important it is, with this blog post below also focused on the theme.
We use the case study of Kestas Klimakas, an American truck driver, who contributed to the HERE Map Creator collaboration platform 177,000 times. Being a truck driver, Kestas understands the importance and value of having accurate map data and hence became an early adopter for digital mapping solutions. This blog post covers his story and how sharing data with other drivers creates a quicker and more efficient journey: A single truck driver has provided over 177,000 updates to HERE maps
HERE and Daimler on stage together at SXSW
Following his presentation at SXSW earlier in 2017, our CEO Edzard Overbeek reviewed the steps required to achieve our autonomous future, and how we can take them.
Alongside him on stage was the CEO of Daimler, Dieter Zetsche. Edzard recaps in this blog post the audience agreement that to achieve the rich promise of autonomous driving, mastering the map is essential. He references how data and digitization are vital ingredients to enter this brave, new autonomous world, and how these components may be the key to making driving obsolete. Autonomous driving relies on us mastering the map
So, there you have it, the top ten articles that you picked as your favorites for 2017.
It's been a fantastic year, full of progress, developments and exciting news – here's to what next year has to bring! We'll see you in 2018…
Sign up for our newsletter
Why sign up:
Latest offers and discounts
Tailored content delivered weekly
Exclusive events
One click to unsubscribe