HERE partners showcase mobile innovations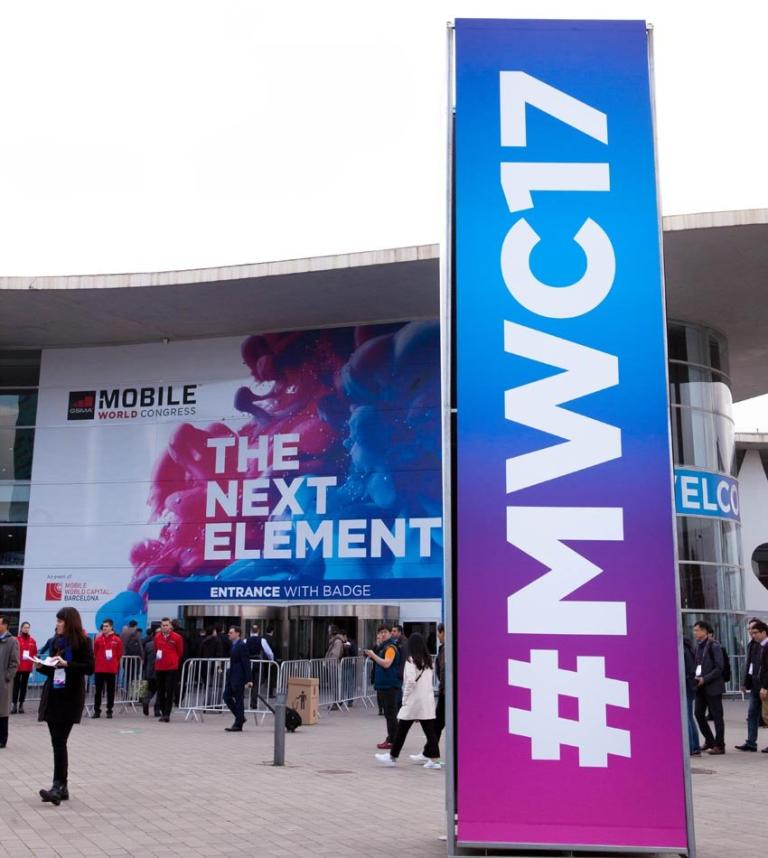 The GSMA, producer of Mobile World Congress believes mobile is the force behind every emerging innovation. We were at the event last week in Barcelona, along with 108,000 attendees, and many HERE partners, all exhibiting their latest in smart connected technology.
Alex Mangan, head of product marketing automotive, HERE, participated in a key panel debate with industry specialists from the automotive and tech sectors in which participants discussed issues facing autonomous vehicles, with an emphasis on cyber security.  
One point of concern is standardization, with the fear being that if all vehicles operate on the same platform, a single hack could snowball. Despite this, the debate emphasized the need for companies to work together and, in this spirit, we highlight some of our partners' MWC initiatives and our recent collaborations. 
All about 5G 
Intel invested in HERE earlier this year. Along with a 15 percent stake ownership, Intel will also collaborate with us to further its efforts in autonomous driving and to build location services that can fuel the continued growth of cloud computing and the Internet of Things. 
At Mobile World Congress (MWC), Intel demonstrated the potential of 5G, which will enable new experiences across a variety of industries and categories including automotive, virtual reality, artificial intelligence, homes, buildings, factories, cities and infrastructure.  
Video credit: Intel
Intel, along with Ericsson, launched the 5G Innovators Initiative (5GI2), an open industry initiative designed to create new transformative experiences. The 5GI2 will join equipment manufacturers, technology companies and universities to explore, test and innovate with 5G network and distributed edge technologies to accelerate the adoption of 5G wireless and infrastructure innovation in the United States.  
The case for connectivity 
HERE co-owner Daimler's theme for MWC was "CASE" - connected, autonomous, shared and service and electric drive, and the company believes digitization is an important instrument for shaping the future of mobility.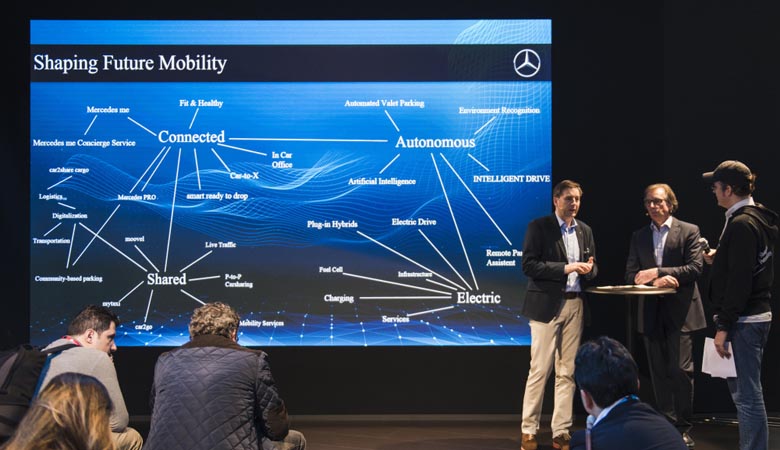 Image credit: Daimler
The company demonstrated its Mercedes-Benz virtual reality experience via the drive technology, design and connectivity features of the Concept EQ car with the help of VR goggles. The car boasts a totally new map based on HERE data, created with the help of our engineers. 
The automaker also showcased its cognitive car developments, live traffic capabilities and moovel mobility platform.  
Focusing on the future 
BMW, also a HERE shareholder, focused on the future of intelligent driver-car connectivity at the show. The company envisions the day when a vehicle is wholly considered a smart device and is intelligently connected, seamlessly integrated and absolutely in tune with individual user needs.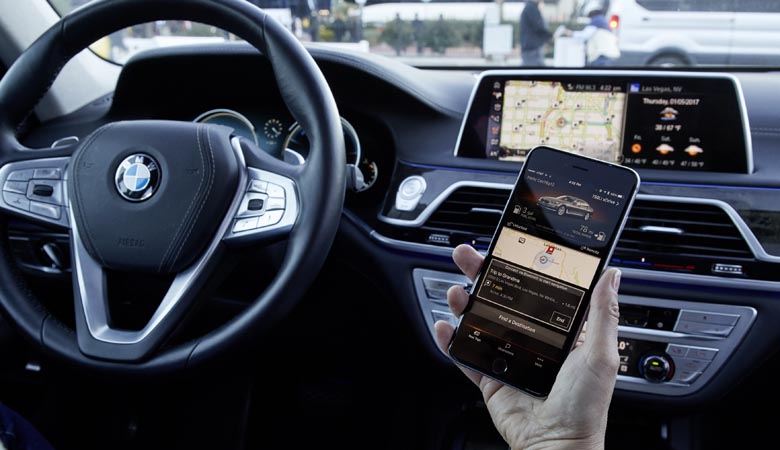 Image credit: BMW
Leveraging new analytical capabilities, BMW now has the opportunity to develop location-enriched, data-driven services, powered by the HERE Open Location Platform. This recent partnership announcement, along with HERE's work with Mobileye, will create an essential resource on the Open Location Platform for self-healing HD maps, which are required to make autonomous driving a reality. 
What's in a name 
SAP leveraged MWC to relaunch its SAP HANA Cloud Platform, now known as SAP Cloud Platform. The company says the enhanced solution will make it faster to build new applications, expedite the extension and integration of SAP apps, power new IoT use cases, accelerate big data projects and enable machine learning and artificial intelligence applications. 
In the past, HERE and SAP partnered for an app challenge to enable interested developers to better understand how to quickly create, deploy and manage IoT applications using the  SAP Cloud Platform and APIs from the HERE Platform for Business.  
Mobile work 
Samsung and Microsoft expanded their partnership to better support productivity for mobile workers and to help businesses transform using the latest digital technology. The companies introduced the Galaxy Book, a new premium 2-in-1 enterprise-grade, device, built on the Microsoft Windows 10 platform and including the full Microsoft Office experience. 
HERE also recently expanded its partnership with Microsoft through a signed multi-year strategic commercial agreement, enabling Microsoft to leverage HERE map data and platform services in the development of its products and services. 
We've also just updated HERE WeGo for Samsung Gear S3 to include public transit information and a companion mode for the Samsung Galaxy smartphone, making it even easier to get around.  
These are just a few examples of HERE's commitment to help create new ways of seeing the world via a collaborative data platform. 
Sign up for our newsletter
Why sign up:
Latest offers and discounts
Tailored content delivered weekly
Exclusive events
One click to unsubscribe