HERE WeGo for Samsung Gear S3 gets public transit and companion mode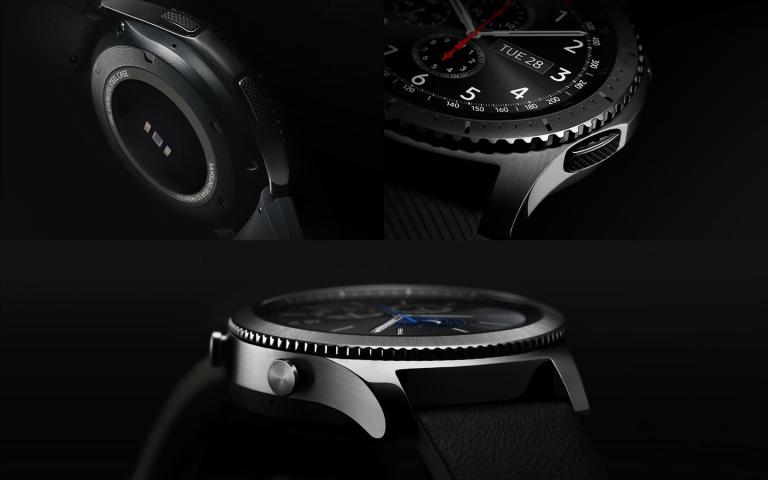 It's only been a couple of months since we launched HERE WeGo for the Samsung Gear S3, but the latest update now includes public transit information and a companion mode for your Samsung Galaxy smartphone, making it even easier to get around.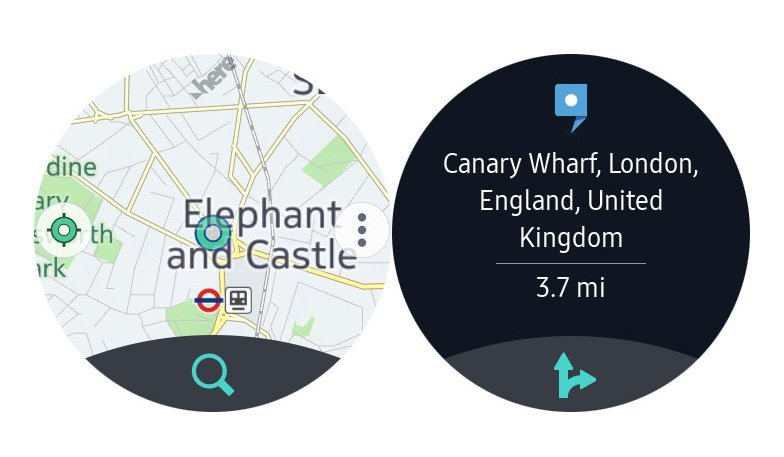 The HERE WeGo for Gear S3 app offers navigation on your smartwatch, letting you glance at your wrist to see where you're going. The initial version already packed in maps and turn-by-turn directions, and the updated version, launched on Wednesday, gets even more functionality.
Public transport information is one of the biggest new features, providing real-time transit updates for trains, buses, trams, ferries and more – just like you'll find on the HERE WeGo app for Android and iOS.
Alexander Yefanov, senior engineer at HERE, explains: "Essentially you'll find all the information you get on your smartphone, just on your watch instead. You can see public transport as lines over the map, and you can also view lists, as with the Android and iOS versions of HERE WeGo. You'll also be able to tap public transport stations to find out more."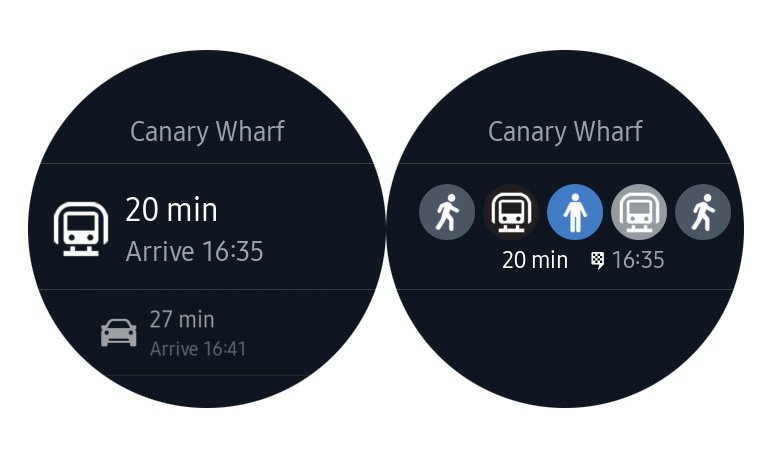 Using public transport alongside HERE WeGo on your Gear S3 is a cinch; the app now tells you where you need to go to catch your bus (or other forms of public transport), and it also tells you the time you need to be there, when to get off and where you need to go after that. You'll be able to view a timetable, so if you miss your bus it's easy to find out when the next one will arrive.
"Even though the display size of the Gear S3 can appear small," says Alexander, "it's actually big enough to use comfortably. We changed the properties of the map so the font sizes became a little bit bigger, so you can see better, and it can easily display enough data to be understandable."
Public transport isn't the only addition, with the update also ushering in a companion mode for your Samsung Galaxy smartphone. Once you've downloaded HERE WeGo for your phone, you'll be able to mirror the navigation offered on your Gear S3.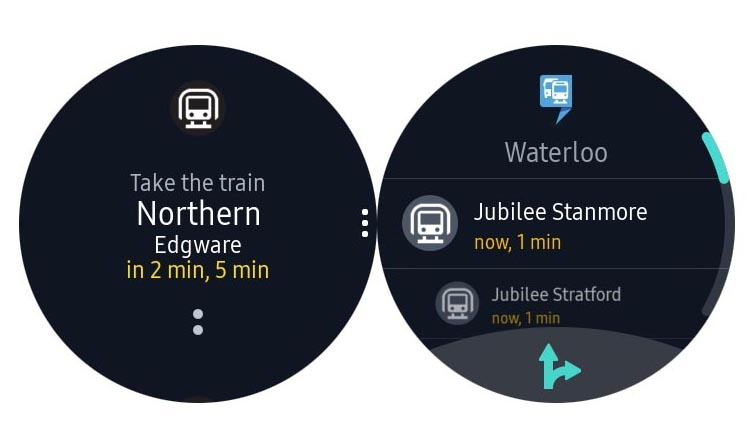 That makes it easier to get access to features like recent places, making searches even faster, and simultaneous guidance on your phone means you'll always be able to check out the route or what's going on around you on a bigger screen if you need to.
"The application still works without planning a route on HERE WeGo on your phone," adds Alexander, "but in companion mode it's just more convenient."
As with all our updates, the latest version of HERE WeGo for the Gear S3 also provides bug fixes for the app, helping your Gear S3 to navigate as quickly and efficiently as possible. You can download it now from the Tizen store.
Sign up for our newsletter
Why sign up:
Latest offers and discounts
Tailored content delivered weekly
Exclusive events
One click to unsubscribe