Introducing HERE WeGo for Samsung Gear S3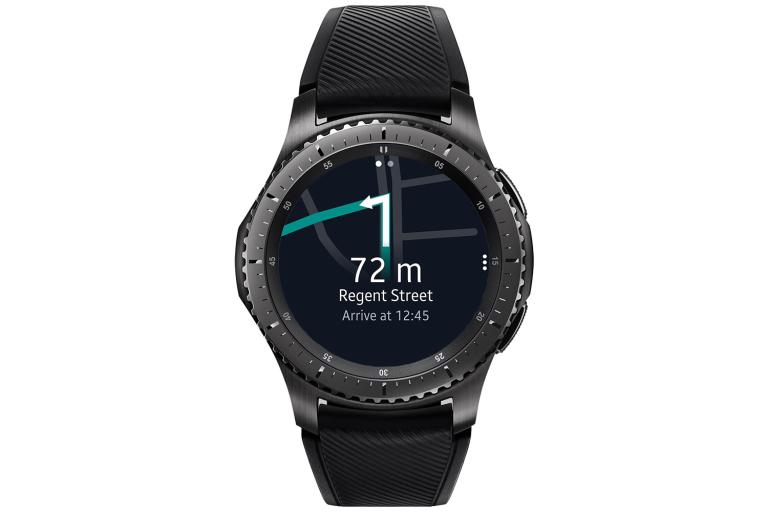 Note: This article was based on an older version of our HERE WeGo app and the content might no longer be accurate. Find out more information on the latest version of HERE WeGo.
The Samsung Gear S3 is on the way, and thanks to HERE WeGo it promises to be one of the most complete wearables yet.
HERE WeGo for Samsung Gear S3 packs in even more functionality than its predecessor. It offers a comprehensive mapping experience with places search and route planning by car, on foot and by public transit.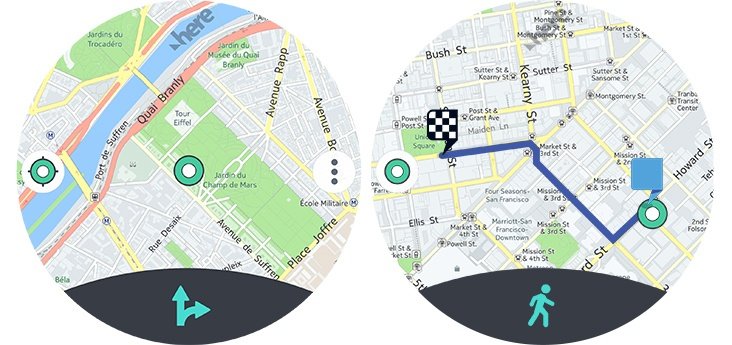 Tamer Nassif, a senior engineer manager responsible for product development at HERE, tells us more about HERE WeGo for Samsung Gear S3.
"We have a great partnership with Samsung, we develop all the location assets for their Tizen OS. We've developed pre-loaded apps for the Gear S and Gear S2, and we've moved this forward with the Samsung Gear S3."
"The HERE app for the Gear S3 will be a standalone application to navigate towns, cities and other locations, and eventually it will include bike navigation to get around on two wheels as well."
HERE WeGo is a standalone app and that's a big change for us. Previous versions synched with the HERE app for Android to offer directions, but this time, Tamer points out, HERE is building a fully independent app that will perform the functions of both. Along with speed, it also means you won't need to keep your smartphone synced as often, potentially saving on battery life.
Better performance and cached data
Performance from HERE WeGo should be more impressive, thanks to its ability to cache map data, and it'll also be backward-compatible with the older Samsung Gear S2 smartwatch.
As before, HERE WeGo will offer mapping designed to work perfectly on the smartwatch's round face. The ability to display a map viewer is one of Tamer's favorite features: "I just really like seeing a map on a watch, it's a fantastic feature."
Creating HERE WeGo for Samsung Gear S3 was no mean feat, with Tamer explaining:
"We had a very difficult and tight schedule, which was one of the toughest challenges we faced. Building a user interface that's really customizable in Tizen, making it do exactly what we wanted it to do, was not an easy process, and it's taken us just 30-45 days so far. That's a very short amount of time considering the number of variables we deal with."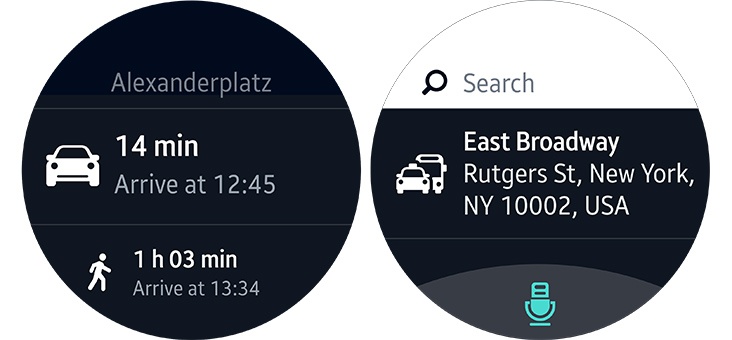 With the development of HERE WeGo still ongoing, we can also look forward to some brand-new features in the near future. Bike navigation will head to the wearable soon. "We're also looking at adding offline navigation," says Tamer, "we believe that wearables are really powerful if they take you wherever you want to go."
The hard work has been well worth the effort though, and Tamer adds:
"HERE WeGo for Samsung Gear is part of our IoT (Internet of Things) strategy. Right now, we're an IoT team and we're trying to build IoT products." That means HERE will be looking at plenty of other devices and form factors, and we could see even smaller bits of kit sporting location-based technology. "Wearables like the Samsung Gear S3 are one of our gateways into the IoT, and it's very important that we understand the demands of small devices and low-powered form factors and their location demands."
"We're building an IoT device cloud at HERE that will allow us to use and embed our location technology into the smallest of from factors, with the ability to report location from tiny devices. The aim is to enable our platform to fit within any device from the smallest of things to wearables, to technology with much higher specs," Tamer concludes.
Look out for the impressive HERE WeGo, and you don't have long to wait – it'll be heading to the Tizen store for the Samsung Gear S2 and Gear S3 in October.
Sign up for our newsletter
Why sign up:
Latest offers and discounts
Tailored content delivered weekly
Exclusive events
One click to unsubscribe