Life during COVID-19: the impact of location data on emergency response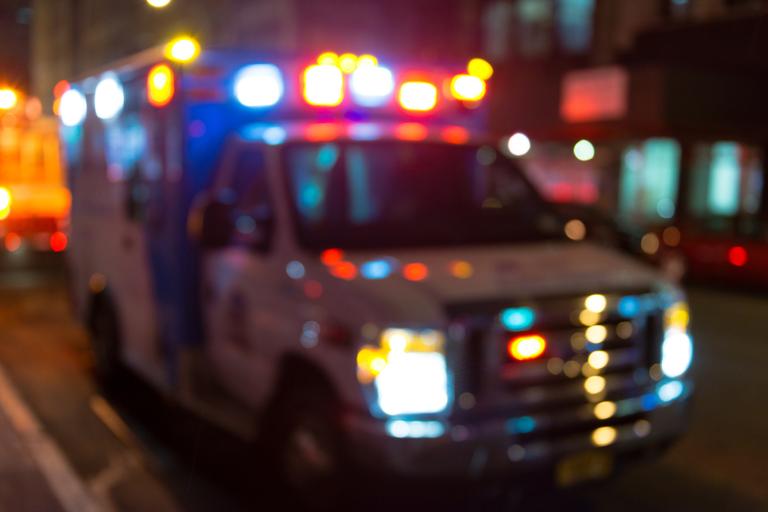 HERE location data is on the frontline in the fight against COVID-19, helping government agencies keep track of medical supplies, hospital beds and plan emergency response.
From tracking the location of medical supplies to monitoring the number of hospital beds, industry-leading location technology from HERE is at the heart of the US government's response to COVID-19.
HERE's core maps are being used by the Federal Emergency Management Agency (FEMA) to give emergency and security agencies vital logistical and analytical information that's aiding the US government in the fight against the disease.
"The big need at present is quality data," says Miranda Ashby-Annoon, senior director, public sector, Americas, at HERE, who is spearheading the project. "As public policy decisions are made to ratchet up or ease social distancing, how can we provide policy makers the data with which to make informed decisions?"
One example of responding to this question is the use of location technology to determine where to place temporary field hospitals and testing centers.
"It's important to map the virus' spread so we can predict the movement of  COVID-19 and proactively align the medical supply chain behind those predictions," explains Miranda. As well as this, location data helps understand the effectiveness of social distancing in slowing the spread of the virus and determines whether citizens are complying with lockdown measures. But it's important to note that HERE data contains no personally identifiable information. Miranda adds:
"As we consider reopening America for business, the when and where of understanding this virus is critical to that decision-making process."
With the USA on track to be the country worst affected by COVID-19, HERE is part of the Homeland Infrastructure Foundation-Level Data (HIFLD) program, a voluntary coalition of government organizations and supporting private industry partners that is looking at how geospatial technologies support community preparedness, response and recovery.
"It's critical that all levels of government have access to and utilize consistent datasets to coordinate the COVID-19 response" adds Miranda. "If there's one thing we've learned it's that important places may turn out to be in locations that people may not have expected: using convention centers as field hospitals, creating drive-thru testing centers at a sports facility, or using schools to distribute food in this economic downturn."
In times of crisis, with thousands of lives at stake and the potential for complete economic fallout, the need to have authoritative datasets from which key decisions can be made can't be understated. "HERE's map-making capabilities at a global scale ensures we maintain freshness and consistency, two keys for government," says Miranda. "HERE Location Services is a suite of APIs to plan, route, geocode, and visualize where agencies want to store, gather, or move PPE, food, and other high priority goods from one location to others."
Ever since English physician John Snow mapped the London cholera pandemic in 1854, maps have played a vital supporting role in defeating disease. Now, big data driven by location intelligence is giving emergency responders a crucial insight into how to mobilize assets to respond to the crisis with speed. And help save lives.
Sign up for our newsletter
Why sign up:
Latest offers and discounts
Tailored content delivered weekly
Exclusive events
One click to unsubscribe