Strategy Analytics puts HERE in pole position for automotive and map-making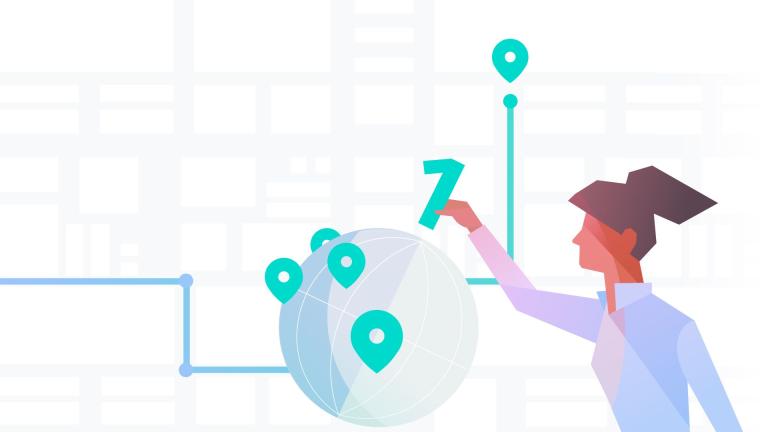 HERE is top in five of seven of the categories used by Strategy Analytics to rate location platforms, including mapmaking, automotive, and industry vision and growth.
HERE has retained the lead in an annual ranking of location platforms in many categories, with a co-lead in others.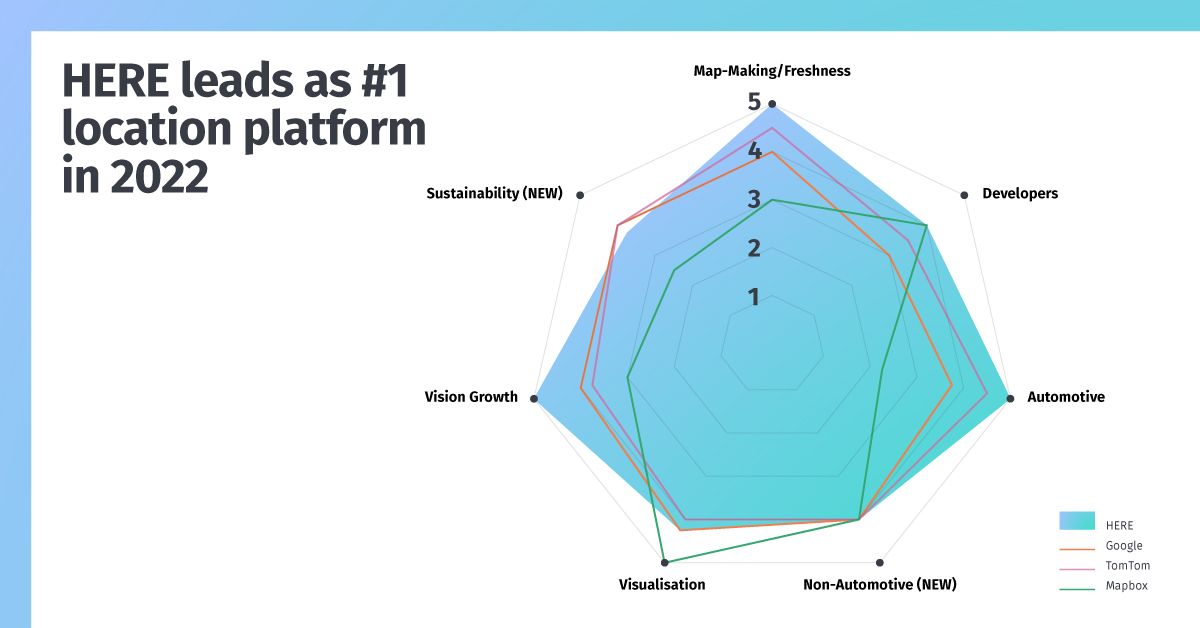 HERE leads in the map-making and freshness, automotive and vision growth categories. We are also co-leader in the categories of non-automotive — new this year — and developer community.
Strategy Analytics' benchmarking report rates HERE, Google, MapBox and TomTom in seven categories: map-making and freshness, automotive, non-automotive, developer community, openness and flexibility, industry vision/ growth and environmental sustainability.
Director Nitesh Patel said HERE not only dominates the automotive market but is making headway into other markets such as transportation & logistics — and the business world increasingly wants enterprise-grade, highly accurate maps for multiple uses.
"We are starting to see demand around those industrial-grade maps emerge from the automotive industry to other sectors such as fleet logistics and smart cities," he told HERE360. It is interesting to note that HERE is ranked top for maps, with TomTom coming in second place and Google now in third.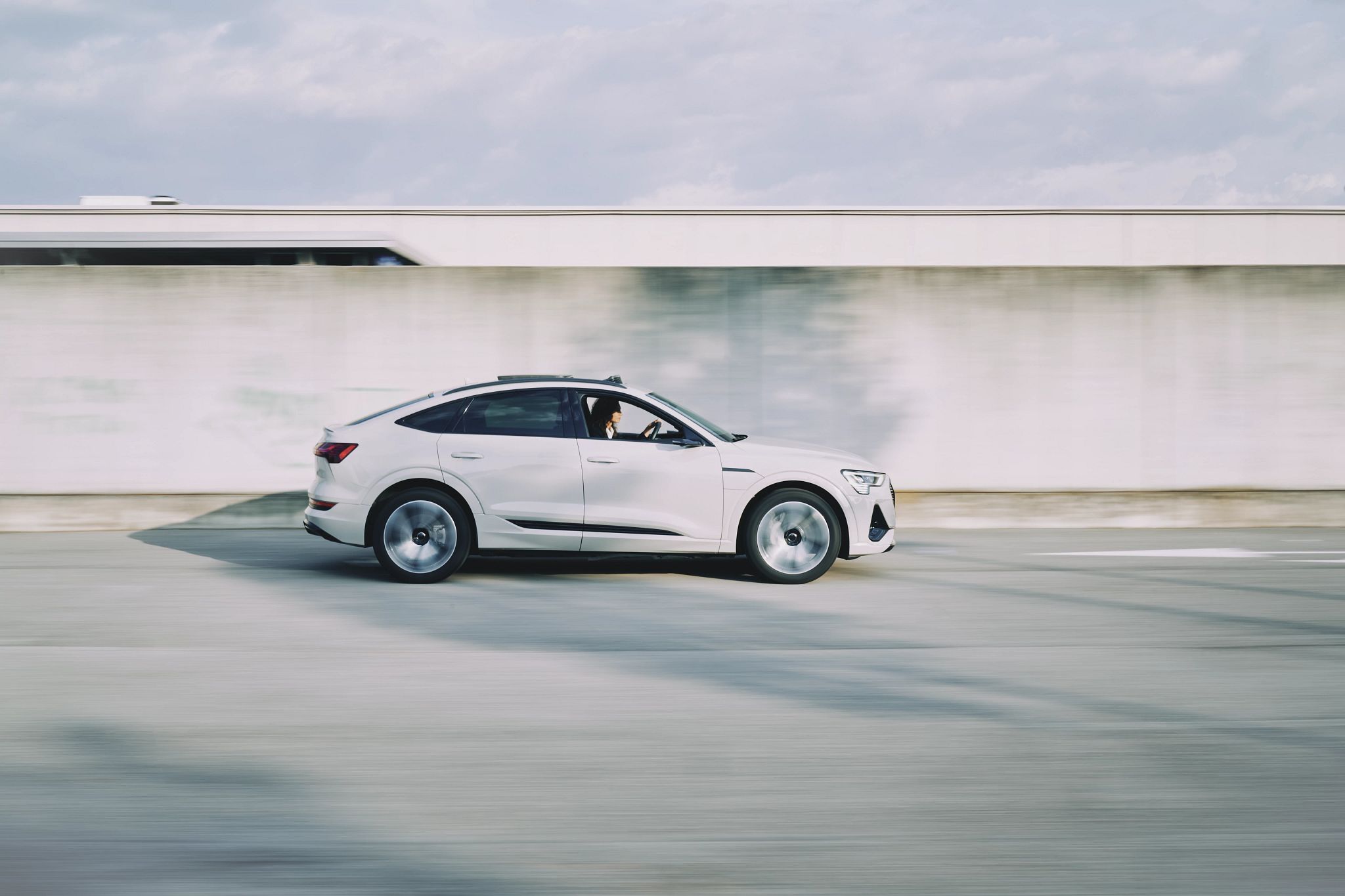 HERE remains in pole position in most categories ranked by Strategy Analytics.
As the highly competitive world of location platforms evolves, so is the automotive industry it is so intrinsically linked to. Patel highlighted the advent of Intelligent Speed Assistance (ISA) in EU law this July, and how HERE has won an impressive share of the market with car manufacturers for its technology.
"The rubber hit the road for ISA regulation, and HERE has won a considerable number of deals," said Patel.
While Strategy Analytics predicts the penetration of fully autonomous, light-duty vehicles will only start ramping up in the 2030s, these Advanced Driver Assistance Systems, supported by high-quality maps, are on the rise.
"ADAS tools such as speed limit data and lane departure warnings are where the market is today, and for the next few years," Patel said. "That is all part of the journey towards autonomous driving. Once you get consumers on the awareness curve, you start to see adoption grow."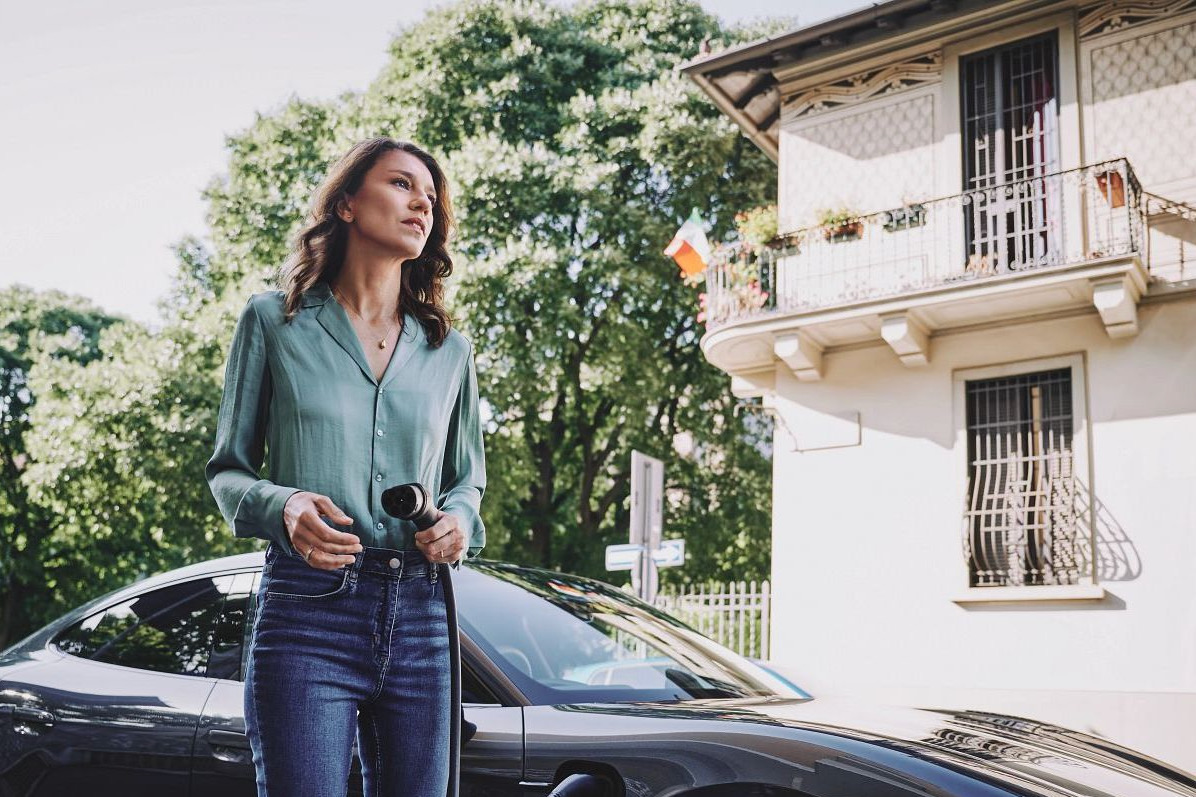 Strategy Analytics predicts huge growth in EVs.
He also praised the HERE electric vehicle (EV) offering. Strategy Analytics noted that an increasing proportion of the 63 million navigation-enabled vehicles sold in 2027 will be EVs, with their own specific EV navigation tools. The report estimates global EV production will expand by 286% to reach 28.5 million EVs between 2022 and 2027.
"Going forwards, HERE's EV proposition is going to offer a cutting-edge visualization inside the vehicle's software," Patel said.
Beyond automotive
Location intelligence, the report found, is becoming more important for businesses generally outside of those industries such as logistics that have always depended on location in an obvious way. A drive towards sustainability is one of the reasons.
"Companies want to at least demonstrate to stakeholders and customers — who are becoming more switched on about the need to become more environmentally friendly — that they operate sustainably," said Nitesh Patel. "That is becoming an important driver for location intelligence. Enterprises are using location to optimize processes, delivering goods in time and at the lowest cost, avoiding delays and choosing the optimal route. They seek to boost not just their own sustainability but also that of their suppliers."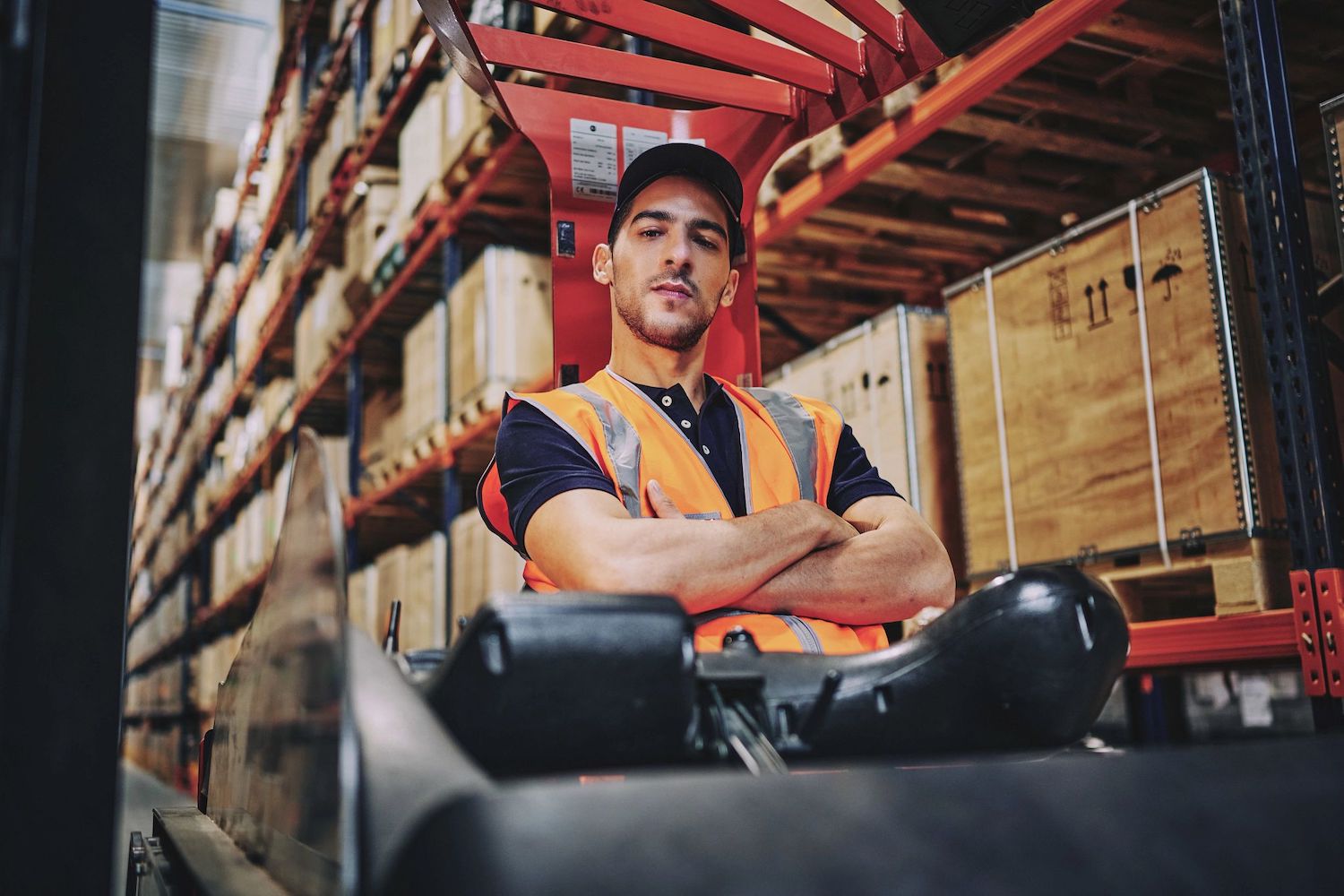 Enterprises increasingly need to map indoor areas such as warehouses.
As various industries undergo digitization projects, location intelligence can be combined with other technologies including artificial intelligence (AI) and machine learning, plus datasets from connected sensors, to draw insights and discover trends that improve business performance.
"That trend continues to accelerate," Patel said. As capabilities evolve, maps can be generated that get closer and closer to real-time – all that remains is for organizations to decide how up-to-date they need them to be. And that will likely increase as time goes on. Patel said partnerships are often a way to achieve this and highlighted the HERE partnership with AWS as an example.
Scaling future heights
While much of the Strategy Analytics report focuses on the automotive, supply chain and logistics sectors, Patel said there are new uses for location technology becoming apparent all the time. Drones that can deliver medical supplies to remote areas and indoor mapping are just two of those. He singled out HERE's mapping-as-a-service as one to watch. Companies can add their own data to HERE maps, allowing them to produce detailed maps of areas that are not public, such as factories and construction sites.
"Emerging use cases are up for grabs around enabling augmented reality-type experiences, building digital twins and very accurate digital representations of cities. That's the area that HERE needs to capture — and the capabilities are certainly there," he said.
Read the full report here.
Sign up for our newsletter
Why sign up:
Latest offers and discounts
Tailored content delivered weekly
Exclusive events
One click to unsubscribe